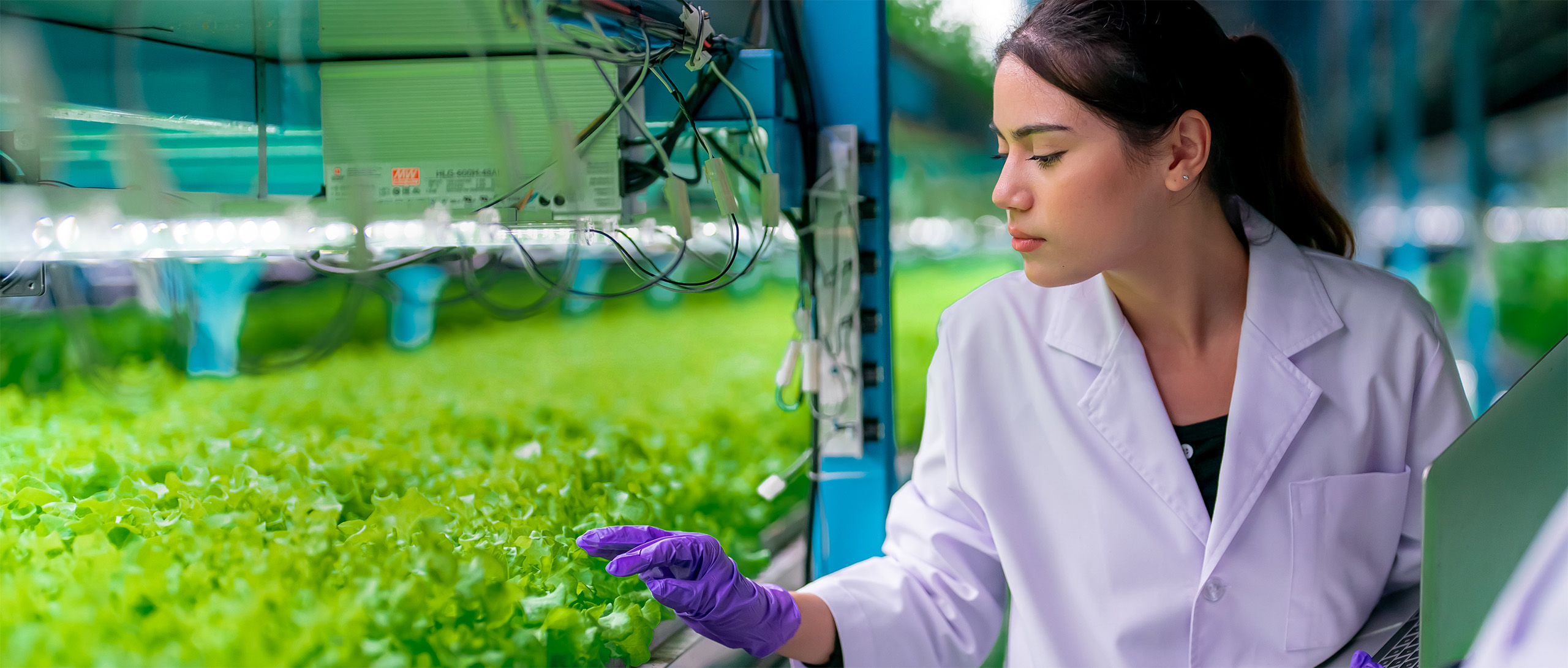 Building a
Greener

Canada
Telfer's vision for a Better Canada includes a sustainable future. It is our shared responsibility to make decisions today that prioritize the well-being of the environment, the economy, and the generations to come, through responsible choices and diverse and inclusive practices. In a world where globalization, digital transformation and climate impacts are accelerating at an unprecedented pace, we are demonstrating our commitment to a Greener Canada by equipping leaders, generating new insights and driving impact through better business practice, policy, and partnerships.
New Insights
Moving Toward a Greener Canada
Telfer faculty and staff are doing extraordinary work related to environmental, social and global governance issues. Since 2018, a core group of professors have been working together to more deliberately integrate sustainability, social responsibility and good governance in many ways at Telfer: in their research, in Telfer programs, and in alumni and community outreach. Their group has since grown to include one quarter of Telfer professors, collectively publishing over 80 journal articles, securing over $27 million in research funding, hosting more than 90 community projects, forging over 100 new partnerships and orchestrating more than 50 events.
In support of Telfer's values and objectives, the group has aligned their work with the UN Sustainable Development Goals (SDGs), signed the Principles of Responsible Management Education (PRME), and helped shape Telfer's vision for a Greener Canada. Read the 2019-2022 report on their work and successes.
Our success in numbers
---
International Academy of Research in Indigenous Management and Organizational Studies
Canada's Truth and Reconciliation Commission recognized that, among other things, Indigenous Peoples need to be included in the business world on their own terms. The International Academy of Research in Indigenous Management and Organizational Studies aims to support Indigenous self-determination and economic reconciliation by enhancing Indigenous research and research training for the next generation of management and organization scholars. As part of this work, the Academy will be hosting its inaugural conference in August 2023.
Newly created, the IARIMOS is led by Telfer professor Ana María Peredo, Canada Research Chair in Social and Inclusive Entrepreneurship. A pioneer in her field, Professor Peredo has been working for nearly 25 years to integrate social justice issues into the world of business.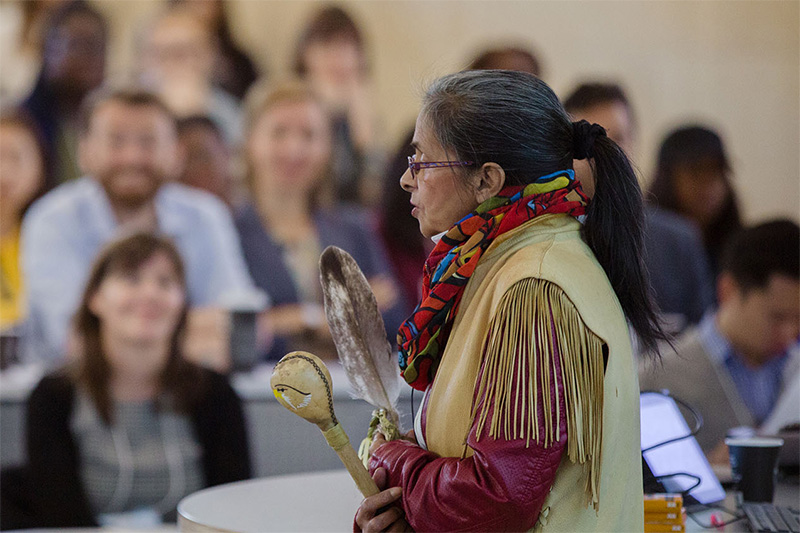 ---
Centre for a Responsible Wealth Transition
The Centre for a Responsible Wealth Transition (CRWT) was created to explore new insights and develop financial solutions that will help leaders apply responsible wealth management practices, in order to work toward a more resilient economy. Their team of researchers have identified four key areas of focus to promote a holistic understanding of responsible wealth transition:
This work continues to increase awareness of the importance of sustainability and risk management. Telfer researchers are equipping businesses, investors and financial institutions with the knowledge and tools necessary to succeed in the face of climate challenges.
Impactful Collaborations
Positive Energy
Positive Energy is a research and engagement program that uses the convening power of the University of Ottawa to bring together academic researchers and senior decision-makers from industry, government, Indigenous communities, local communities and environmental organizations to determine how to strengthen public confidence in energy decision-making.
Positive Energy was founded and is led by Monica Gattinger, professor at the Faculty of Social Sciences, Director of the Institute for Science, Society & Policy (ISSP), and a Telfer alumna. In her role as Director of the ISSP, she collaborates on multiple research projects, events and initiatives with established and emerging researchers across multiple disciplines, including Telfer's own Sandra Schillo.
Professor Schillo is a Core Member of the ISSP and leads the Institute's Inclusive Innovation Research and Engagement Cluster. Recent collaborations between Professor Schillo and the ISSP include the launch of the Inclusive Innovation Hub (I2Hub), an emerging network of organizations and individuals committed to inclusive innovation, and the launch of Beyond Endless Frontiers, a SSHRC Partnership Development Grant exploring a new policy framework for Canada's science, technology and innovation enterprise.
---
Coalition for a Better Future
Telfer has partnered with the Coalition for a Better Future, a non-profit organization dedicated to improving the well-being of Canadians through research and action, to help advance their goals. Telfer's own vision for a Greener Canada aligns with the Coalition's three themes: winning globally, living better and growing sustainably.
With Telfer as a research partner, the Coalition has developed a scorecard to track and monitor Canada's performance toward long-term targets. The Coalition for a Better Future's Scorecard measures progress in key areas such as economic prosperity, social inclusion, and environmental sustainability.
The launch of the scorecard prompted the Telfer School of Management to launch the Better Canada Youth Forum; the inaugural event in 2023 brought together over 100 youth leaders from more than 30 universities across Canada and featured prominent speakers.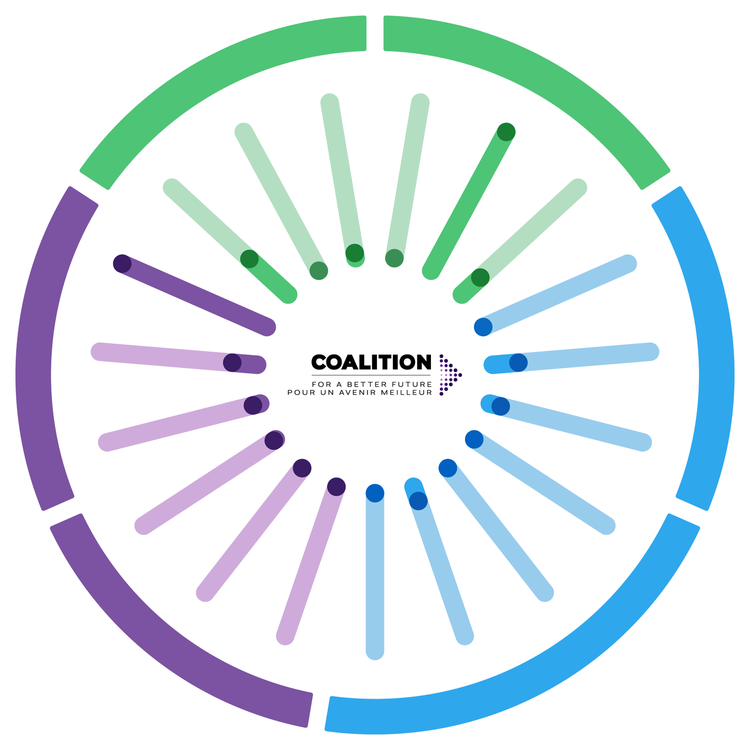 ---
The Growcer Impact
The Growcer Inc. is an Ottawa-based social enterprise that creates hydroponic growing systems. It was co-founded by two Telfer BCom alumni, Corey Ellis and Alida Burke, who launched the venture during their time at Telfer as part of Enactus uOttawa. The plug-and-play hydroponic system produces everything it needs to grow agriculture in a controlled environment, built inside retrofitted shipping containers. Their systems enable northern communities, schools, Indigenous and regional governments, as well as other businesses and non-profit organizations to develop more self-reliant and sustainable local food systems.
In 2017, the University of Ottawa became one of The Growcer's first customers, as they acquired one of the systems to grow local food that's now being served in the uOttawa cafeterias.
Telfer
Knowledge Hub
Find out how Telfer is building a Greener Canada:
Using global production chains to secure investments in sustainability
Unlocking financial innovation to enable economic development and sustainability in agribusiness: Meet new professor Tommaso Ferretti
SDG Week Canada at Telfer
Telfer Supports Businesses in Developing Sustainable Strategies