Leila Hamzaoui Essoussi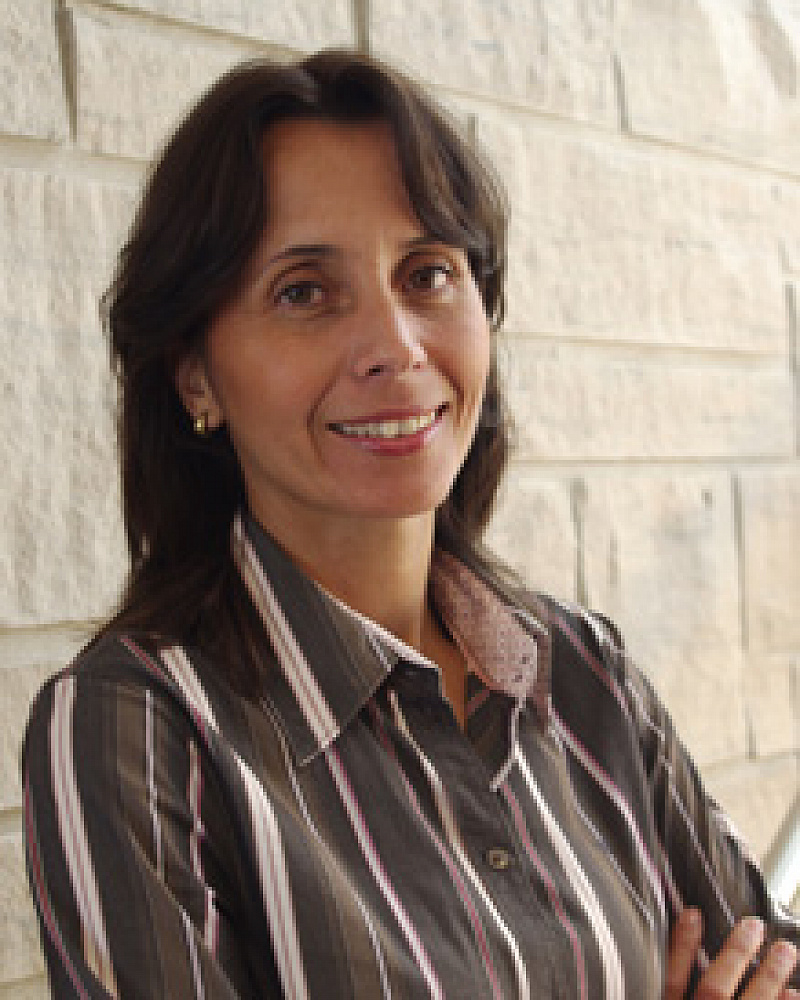 Associate Professor
B.Com. (Institut des Hautes Etudes Commerciales), M.Sc. (Université d'Aix-Marseille III), Ph.D. (Université d'Aix-Marseille III)
Location

DMS 5143

Telephone

613-562-5800 x 4732
Email

This email address is being protected from spambots. You need JavaScript enabled to view it.
---
Biography
Leila Hamzaoui-Essoussi has been a marketing professor since 2004 at the Telfer School of Management. Professor Hamzaoui has also been the director of the Master of Science in Management from 2014 to 2017. Her teaching areas are introduction to marketing, consumer behavior, marketing research and international marketing. She has also previously researched and taught in Canada at HEC Montréal, in France at the ESSEC business school and the Université de Paris XII, and in Tunisia at the IHEC Carthage, the ISET'COM and the Méditerranean School of Business.
Research in International Marketing
Her research focuses on brand management and the effects of one's country of origin on consumer behaviour in industrialized and emerging countries, and on marketing strategies implemented in these markets. She is especially interested in international branding issues and in multinational production in terms of relocation, product development and communication strategies for companies offering multinational brands.
Research on Consumer Behaviour
Dr. Hamzaoui-Essoussi most recent scholarly activities include qualitative research on consumer perceptions of organic food (OF) and quantitative studies related to consumers' motivations and trust dimensions toward OF. She also studies distribution structures and certification processes and their impact on the development of the organic market. In 2010, she was awarded a major grant by the Social Sciences and Humanities Research Council (SSRHC) to conduct research on the organic food market in Canada and Europe. In 2011, she was awarded a grant by the OMAF/MRA (Ministry of Agriculture and Food/Ministry of Rural Affairs) for assessing the Ontarian market potential and the understanding of, and confidence in, the organic food system. Dr. Hamzaoui-Essoussi also works on issues related to the consumption of other types of sustainable products: recycled and remanufactured products.
Her work was published in journals like Journal of International Food and Agribusiness Marketing, Journal of Retailing and Consumer Services, Journal of Business Research, European Journal of Marketing, International Marketing Review, Journal of Consumer Marketing and Qualitative Market Research: An International Journal. She has made numerous presentations at national and international conferences. She serves as an ad hoc reviewer for numerous journals on a regular basis.
Publications during the last 7 years
Papers in Refereed Journals
El Banna, A., Hamzaoui-Essoussi, L. and Papadopoulos, N. 2017. A Comparative Cross-National Examination of Online Investment Promotion. Journal of Euromarketing, 25(3-4): 131-146.
Papadopoulos, N.G., Hamzaoui-Essoussi, L. and El Banna, A. 2016. Nation Branding for Foreign Direct Investment: A Review and Directions for Research and Strategy. Journal of Product and Brand Management, 25(7): 615-628.
Chapters in Books
Hamzaoui-Essoussi, L., Papadopoulos, N.G. and El Banna, A. Attracting foreign direct investment: location branding and marketing. In VanDuzer, A. and Gelb, S.. Investment Policy and Promotion: Law, Economics and Policy. New York: Routledge, 2020.
Papadopoulos, N.G., Hamzaoui-Essoussi, L. and El Banna, A. Enhancing Country Competitiveness for Investment: The Role of Investment Promotion Agencies. In Riaz Mafé, C., J. Aldas-Manzano and C. Veloutsou. Communicating Brands in an Increasingly Complex and Global Environment. 2nd Australasian ed., Milton: Wiley, 2017, (Accepted).
Papadopoulos, N.G., Hamzaoui-Essoussi, L. and Rojas-Mendez, J.I. From Nation to Neighbourhood: Branding and Marketing Places. In Riley, F., Singh J. and Blankson.C.. The Routledge Companion to Brand Management. London and New York: Routledge, 2016.
Funded Research during the last 7 years
Funded Research during the last 7 years

| From-To | Source | Title | * | ** | Role | Amount |
| --- | --- | --- | --- | --- | --- | --- |
| 2015-2016 | University-Industry Research Collaboration Award (U-IRCA) | Optimizing Nation-City-Corporate-Product Brand Fit for the UAE: The Effects of Consumer Familiarity, Perceived Country Values, and Product Origin on Buyer Behaviour | R | O | Co-PI | $ 55,000 |
| 2015-2016 | Telfer-Sprott Research Fund | Investment Promotion Agencies, Nation Branding, Investment Advertising, Location Promotion, Place Marketing, and Other Approaches to Attracting Foreign Investment: Too much, too little, or too confused? | R | I | PI | $ 10,000 |
| 2011 | University of Ottawa | Preparation for Online Publication of French Teaching Material (Case Studies) | O | I | PI | $ 19,870 |
LEGEND:
*Purpose
C: Contract (R and D) | E: Equipment Grant | R: Research Grant | S: Support Award | P: Pedagogical Grant | O: Other, U: Unknown
**Type
C: Granting Councils | G: Government | F: Foundations | I: UO Internal Funding | O: Other | U: Unknown
Role
PI = Principal Investigator | Co-I = Co-Investigator | Co-PI = Co-Principal Investigator