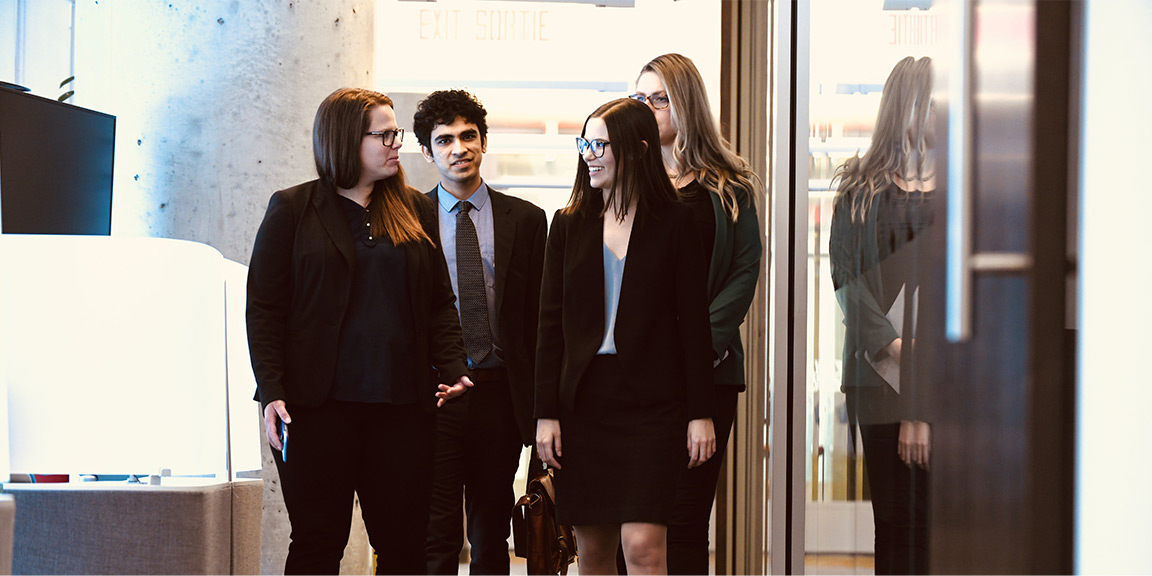 greener
tomorrow starts with you.
A
Make your MBA matter.
Countdown to the next info session: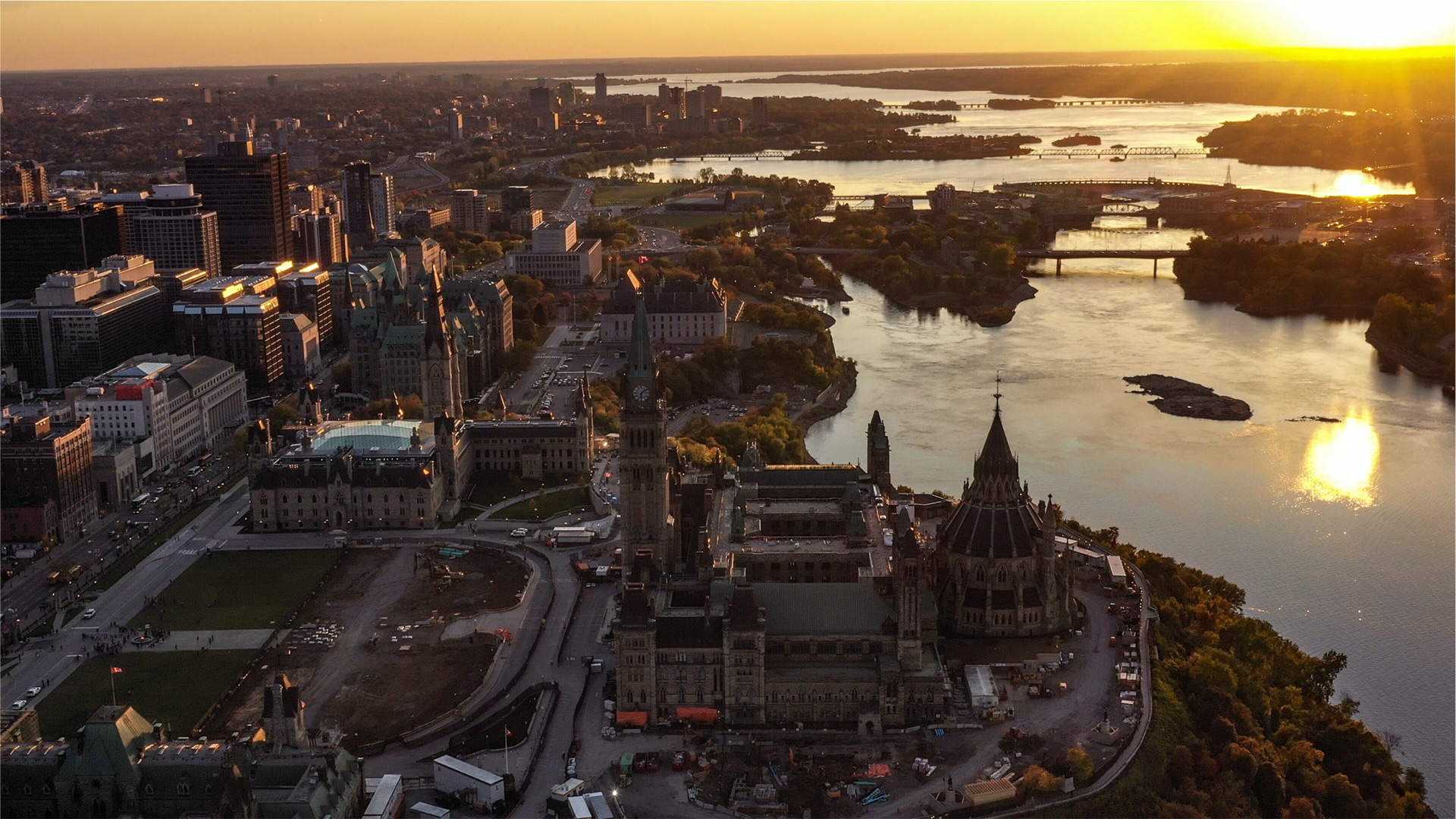 Become the responsible business leader needed to build a better world.
Design your future by choosing a concentration that challenges your perspective, expands your network, and empowers you to confidently lead change. Connected to decision-makers and a world-class tech hub; rooted in an impact-driven and hands-on philosophy, our customizable MBA empowers you to lead with confidence, empathy, inclusivity, and sustainability.
Let our Master of "Better" Administration ignite your career-transforming journey.
It starts with you.
MBA Stats
100%
Employment rate within 9 months
$97.5K
Average salary three months after graduation
27%
Average salary increase three months after graduation
Why Choose the Telfer MBA?
You deserve a business education tailored to your career objectives. Accelerate your MBA and complete the program to maximize your learning and career development simultaneously with our professional two-year program (offered in English or French). For the MBA in French, if you reside in the National Capital Region, you need to attend both in-person and online courses. If you live outside of the region, you may attend online distance learning courses at the same time as your on-campus peers.
We will give you the practical experience employers value by having you work alongside some of Canada's most notable organizations on real management challenges through a capstone project, paid internships*, real-life cases and competitions.
As the largest bilingual English-French university in the world, the University of Ottawa offers both a French and English MBA program. Subject to availability, you can choose to take your elective classes in one or both languages to enhance your proficiency and increase your international opportunities.
In our English professional MBA, you can customize your degree to gain the specialized skills and expertise that employers want. Select from one of four concentrations that include Digital Transformation & Analytics (DT&A), Finance, Management Consulting, and Sustainable Management.
Note that concentrations are offered based on availability and sufficient demand. They may not be available to each cohort.
Our French professional MBA allows you to complete your degree with a concentration in Management Consulting.
We have achieved the highest standard of accreditation putting us in the top 1% of business schools in the world, which means you'll get to work with some of the brightest minds coming from diverse industries and cultures who, like you, have a wealth of knowledge and experience to share.
We are located in the heart of a G7 capital and connected to a world-class tech hub. Our city is surrounded by nature and offers year-round entertainment. Studying in Ottawa gives you the opportunity to find jobs in public and private sectors in various industries.
Joining
Telfer Nation
means you are family for life. We will support you in this journey from the day you apply and beyond graduation. We will do this by giving you unlimited access to our dedicated career centre resources, our industry mentors, and our network of over 32,000 alumni who we actively support through our MBA conferences, leadership workshops, and alumni events throughout the world.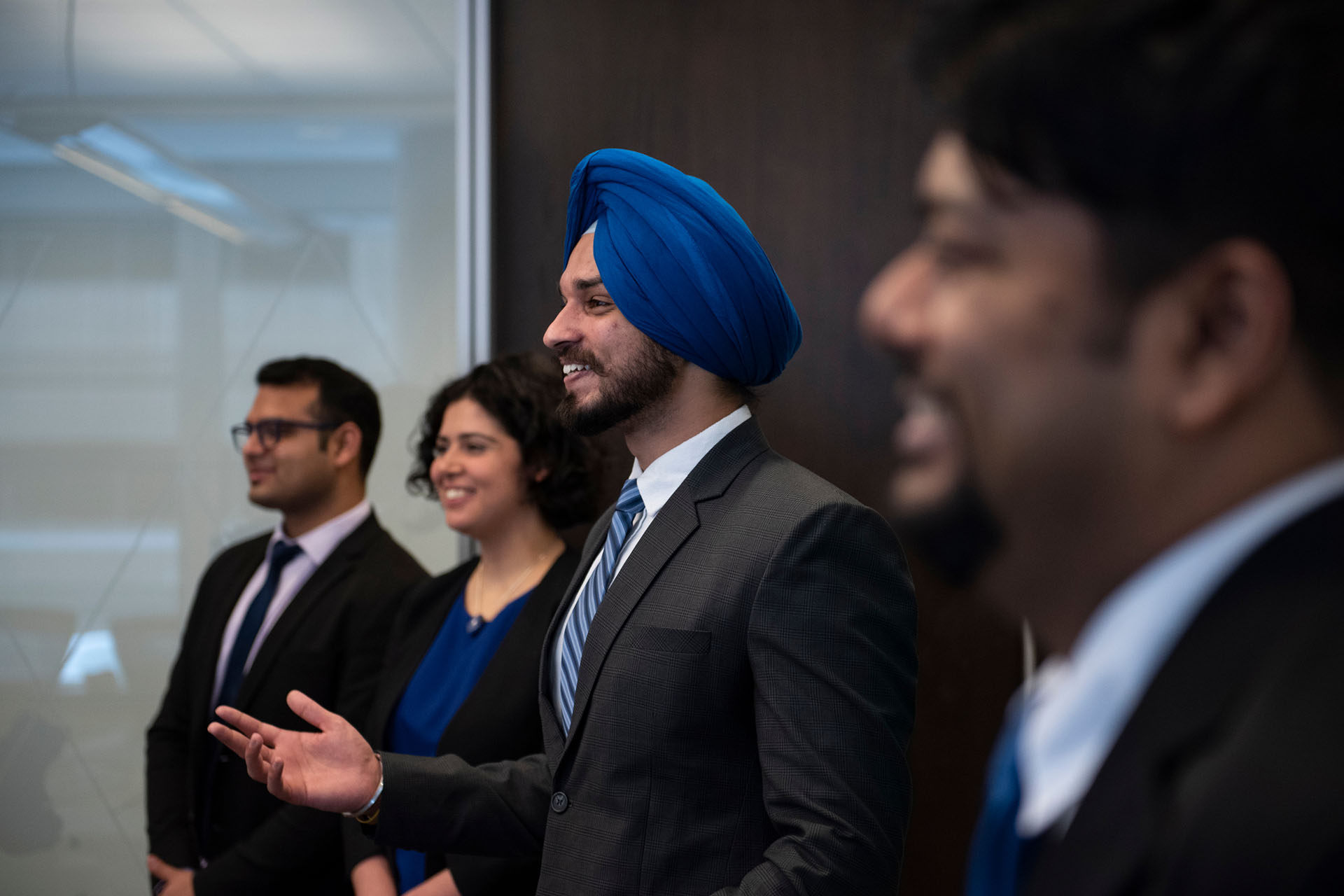 Which Telfer MBA program is right for you?
The business world is constantly evolving and in need of unique leaders. Knowing that everyone has different experiences and goals, we offer you a variety of options to personalize your degree and offer you the skills, knowledge and learning experiences you need to advance your career.
Get Started
Now that you've seen our program options, find out which one is your best match:
Triple Crown Accreditation
The Telfer School of Management is one of only 2 business schools in Canada and within the top 1% of business schools in the world to have achieved the triple crown of accreditations, the highest standards of international accreditations awarded by the most demanding global organizations: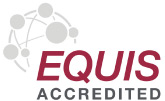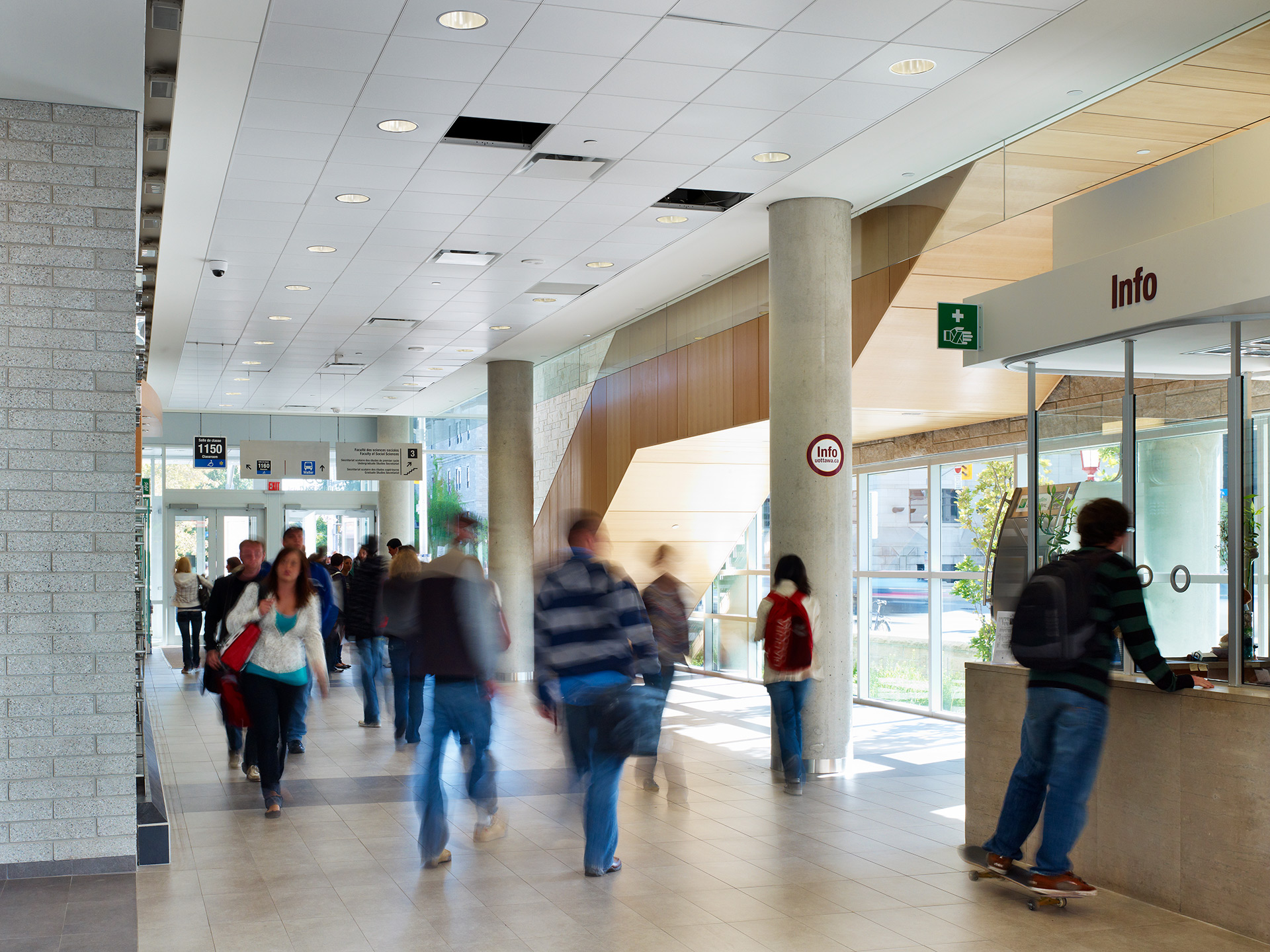 Frequently Asked Questions
Yes, you need to take the GMAT, GRE, TAGE MAGE or TCT test to apply to the MBA.
The French MBA requires the completion of the TAGE MAGE or TCT (French admissions tests). We offer two online TCT sessions for candidates who cannot take the TAGE MAGE test.
The English MBA requires the completion of the GMAT or GRE test (English admissions tests). There is no preference if you take the GMAT or the GRE tests for admission to the English MBA.
If you completed an undergraduate or graduate degree at the University of Ottawa or other Canadian universities, you may be eligible to waive the admissions test. See Admissions page for eligibility requirements.
You will need at least three years of work experience in a full-time position to apply.
This does not include part-time positions, summer jobs, and co-op placements; however, the admissions team will consider this work experience when reviewing your complete application.
Telfer MBA classes begin the week following Labour Day and are dependent on your course selection. You can view your student schedule in your student portal on uOzone.
View uOttawa's important dates to determine when you MBA classes start.
If you are a Canadian, permanent resident or American applicant, your MBA application deadline is May 15th. If you are an international applicant, your MBA application deadline is March 1st.
The Telfer MBA costs vary depending on your program choice and student citizenship. View our cost breakdown:
| | Canadian student | International student |
| --- | --- | --- |
| Professional MBA | $30,000 | $68,000 |
| Executive MBA | $75,000 | $75,000 |
The tuition fees are rounded approximations and also include the ancillary fees. For more information about tuition fees, scholarships and financial aid, visit our financing page.
Students in the J.D. or LL. L. program can apply to the MBA Professional program in their first year of studies.
The professional MBA program retention rate is 93%, and the graduation rate is 88%.