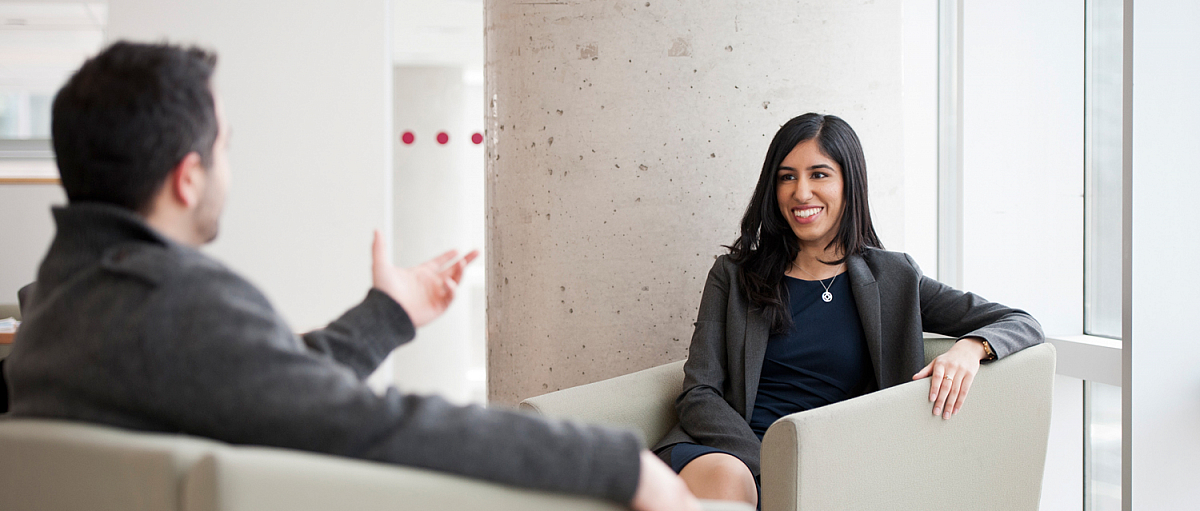 Contribute to a greener tomorrow with your Master of Science in Management.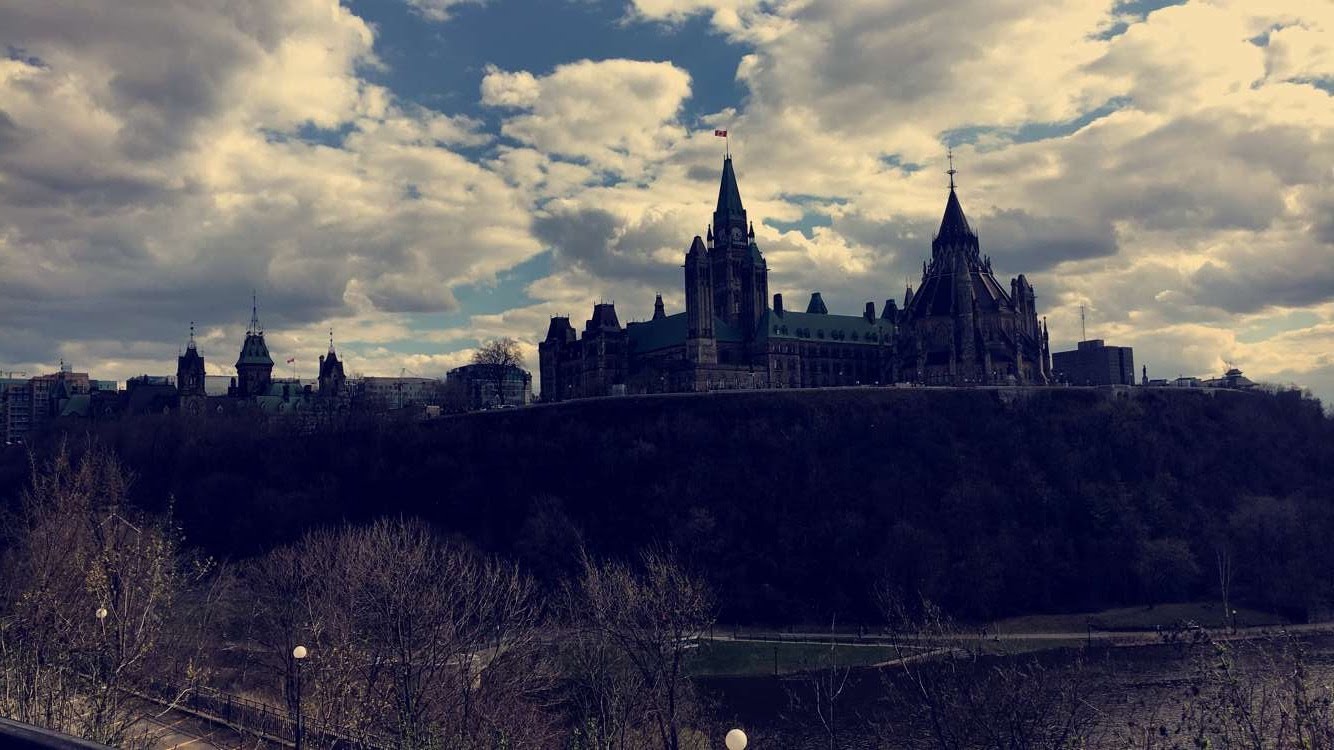 A Master of Science in Management that matches your ambitions.
Choose between the two-year thesis, the one-year research project or the research project with co-op options. The Telfer MSc MGT builds on your undergraduate experience to sharpen your management knowledge and position you as a top candidate for a PhD or the management career you deserve.
Shape your future.
Program Concentrations
Choose one of our five MSc in Management concentrations and work with world-leading researchers to become an expert in a highly coveted field.
Conditional upon approval by the Senate of the University of Ottawa. Prospective students are advised that offers of admission to these new concentrations may be made only after the University's own quality assurance process has been completed and that the Senate of the University has approved the program modifications.

Accounting
Acquire advanced accounting knowledge and data-analysis skills that allow for the pursuit of your PhD and open the door to some of the most sought-after careers in mature and emerging markets including Financial Manager, Financial Advisor, Business Analyst, Management Analyst and many more.

Entrepreneurship
Sharpen your entrepreneurial thinking and competencies positioning you as a top PhD candidate in this ever-growing field of research. Get the expertise you need to expand your family business, build startups, consult for enterprises, and enable social and economic change as an entrepreneurial thinker or consultant with organizations of all sizes.

Finance
Launch your academic research journey in finance or make your resume stand out for positions in fields such as asset management, investment banking, consultancy, financial planning, and many more. This concentration also prepares you for financial designations, including the Chartered Financial Analyst (CFA).

Innovation Management
Obtain strategic foresight on innovation practices in business, social enterprise, and policymaking through experiential and reflective learning. This concentration leads you towards your doctorate studies or exciting career opportunities in strategic innovation, digital and environmental transformation, project management, risk analysis, consulting and many others.

Organizational Behaviour and Human Resources (OBHR)
Expand your research expertise in the following fields: training and development, employee wellbeing, inclusion, equity, diversity, staffing, and more. Develop the competencies expected of professionals holding the most senior certified human resources designations such as the CHRL and CHRE.
Why the Telfer MSc in Management?
Our Master of Science in management doesn't require any professional work experience to apply. This means you can begin to obtain your MSc MGT credentials right after your four-year undergraduate degree.
Our three program options allow you to choose the best path towards your career goals. Our two-year thesis option propels you on your academic research journey. Our one-year research project option enhances your expertise in a sphere of management, and our research project option with co-op provides you with relevant work experience to attain senior-level positions faster.
Our professors, who are internationally recognized for their cutting-edge research and leadership, guide your journey of discovery. Many of them hold prestigious fellowships, professorships and research chairs; serve as editors and reviewers for leading international journals and granting agencies; advise companies, and influence governmental policies.
Gain hands-on experience through the various experiential learning opportunities embedded in the curriculum. Meet and network with experts from academic institutions, organizations, and government entities at our research seminar series. Participate in thesis competitions and expand your network at internationally recognized conferences. Develop your problem-solving skills through hands-on manipulation and analysis of data. Lastly, expand your teaching and research skills with paid teaching or research assistant positions.
Our five program concentrations in Accounting, Finance, OBHR, Entrepreneurship, and Innovation Management equip you with the skills and expertise our future requires from management professionals and academics to make our country and our world greener, healthier, happier and wealthier.
Studying in the capital of Canada provides you with several exciting advantages, including direct access to a wealth of valuable policy data, easy reach of prominent political and government decision-makers, and attractive opportunities with key government departments, influential public-sector organizations, and successful private firms.
Whether you're a returning BCom alumni or are new to
Telfer Nation
, we support you in this journey from the day you apply to beyond graduation. We do this by giving you access to our research office, our academic networks and over 30,000 alumni who we support through our many conferences, leadership workshops, and events across the globe.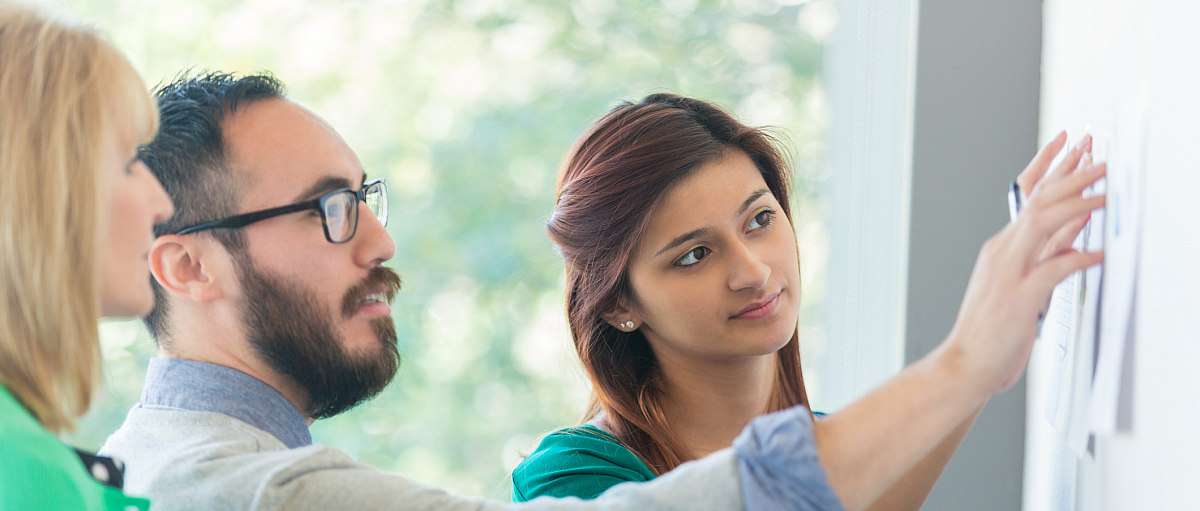 Which Telfer MSc program is right for you?
Position yourself as a top candidate for the PhD with our two-year thesis option, kickstart your professional journey in one year with our research project option or earn relevant work experience with our research project and co-op option.
Get Started
Now that you've seen our program options, find out which one is your best match:
Triple Crown Accreditation
The Telfer School of Management is one of only 2 business schools in Canada and within the top 1% of business schools in the world to have achieved the triple crown of accreditations, the highest standards of international accreditations awarded to MBA programs by the most demanding global organizations: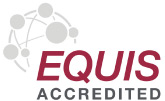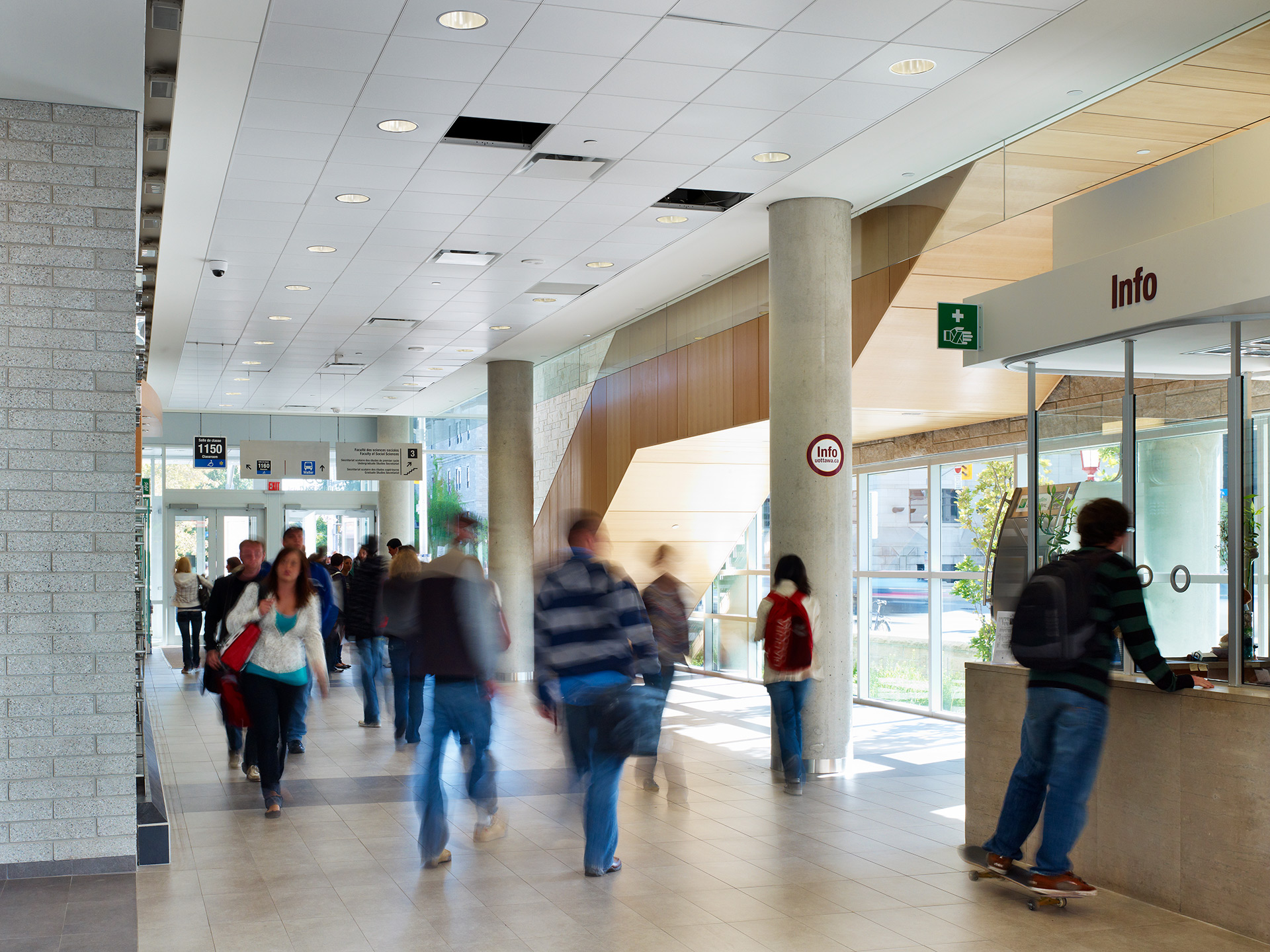 Frequently Asked Questions
A master's in management typically provides general knowledge and skills to be a more effective manager. It is meant for people who have not completed an undergraduate degree in management or business administration. In contrast, the MSc MGT provides advanced applied research skills to help organizations solve complex problems. The MSc in MGT is suitable for people with many educational backgrounds, including one in management or business administration.
It is best to apply to only one Telfer program. Otherwise, you risk giving the impression that you do not know what you want to do. If you are not sure which program to apply for, we encourage you to speak to one of our recruiters who will be able to guide you in your decision.
If you completed (or are on your way to completing) your BCom degree at the Telfer School of Management and have a CGPA equal to or above 8.0 at the time of your application, you are not required to write the GMAT or the GRE.
Similarly, if you completed your undergraduate degree in another faculty at the University of Ottawa or at another Canadian university with a CGPA equal to or above 8.5 at the time of your application, you are not required to write the GMAT or the GRE.
If you do not meet the criteria stated above, you must take the GMAT or GRE test.
Graduate management admission tests are the most used and reliable indicator of academic success in graduate business degree programs. As a triple-crown accredited school, we must ensure that our applicants get a competitive score on the GMAT or GRE to be accepted into the program.
Yes! However, if you are an international student, you must assume that your co-op work placements will not be in the government sector in Ottawa. The federal government is the largest employer in Ottawa and requires students to have security clearances. This requirement is difficult for international students to obtain on time. As an international student, you can apply to co-op placements in private companies in Ottawa and in other cities such as Toronto or Montreal.
No. Although you can complete your research project under the supervision of a professor if the opportunity presents itself, you can also choose to complete one of the predetermined research projects supervised by your concentration's research project coordinator.