Health Programs Advisory Board
The Health Programs Advisory Board at the Telfer School of Management consists of representatives from different institutions and areas of relevance within the broader health care system. The Advisory Board works with the Vice-Dean of Graduate Professional Programs, the Director of the MHA and Executive MHA programs and the Telfer Executive Programs Director, bringing diverse and relevant perspectives and years of health care leadership experience.
The Board's mandate is to enable the Telfer School of Management to ensure relevance in course content and delivery mechanisms as it seeks to grow its influence in professional health care management education, and support linkages with the health care organizations community. They will advise on existing and new programs, emerging topics, directions and issues in health care management, and recommendations for collaboration and partnerships.
At the Telfer School, we believe that the changing landscape of health care and new challenges require expert knowledge from skilled leaders for effective best practice sharing and successful health care management. Together with the Health Programs Advisory Board, we can contribute to a healthier Canada for all.
Meet Our Health Programs Advisory Board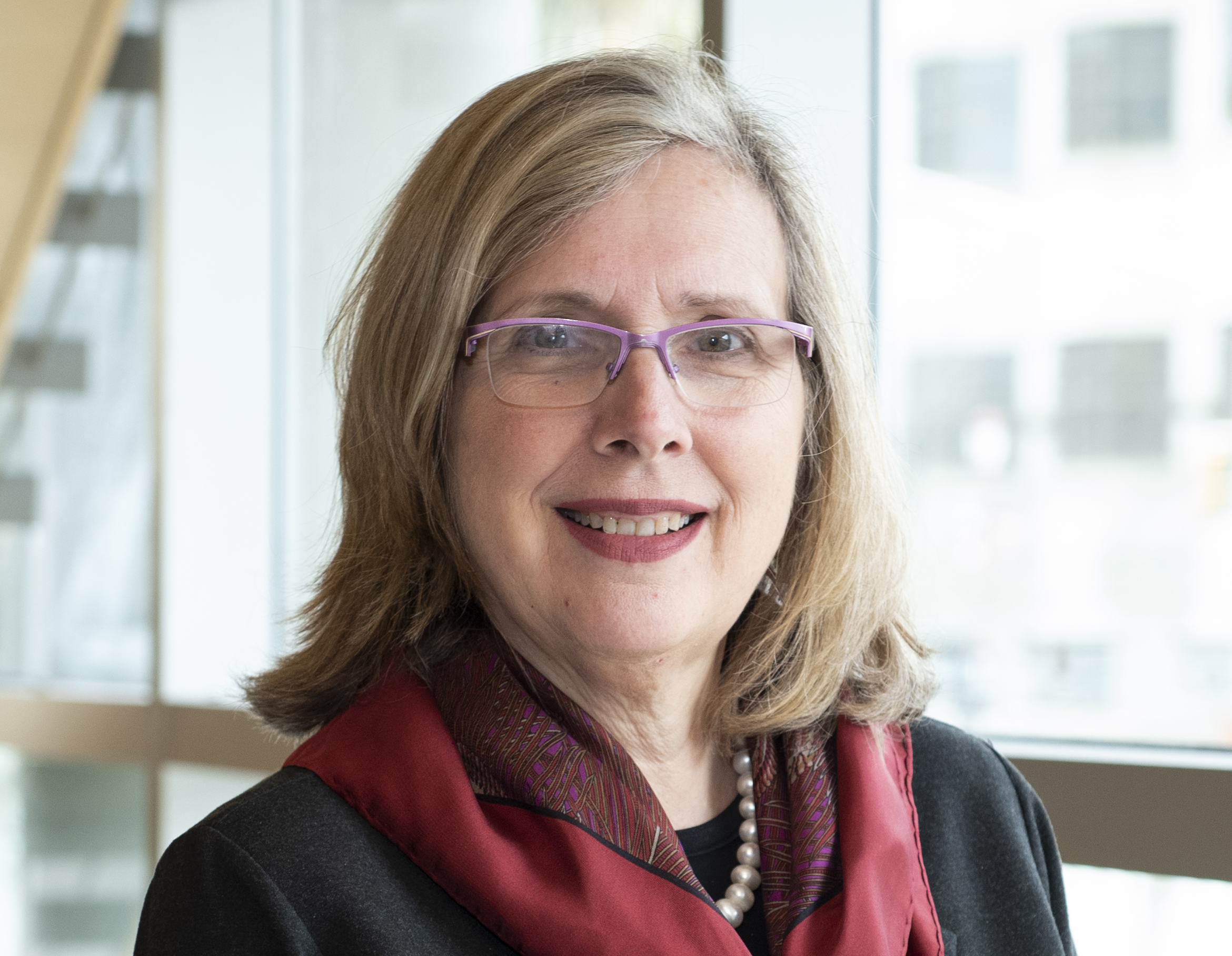 Helen Angus
Former Ontario Deputy Minister of Health and Long-Term Care
Helen Angus is a creative and dynamic executive with a 30-year progressive career in the public sector including 20 years working in the Government of Ontario, ten years in government agencies as well as four years working in management consulting.
From June 2018 until September 2021, Helen served as Ontario's Deputy Minister of Health and led the health response to the Covid-19 pandemic as well as the most ambitious health sector modernization in decades. Helen has also served as Deputy Minister in several portfolios including the Treasury Board Secretariat, International Trade, Women's Issues, Seniors Affairs, and Citizenship, Immigration, and International Trade. While Helen has spent most of her career working in health care where she led numerous organizational and systems-level transformation initiatives, she is also a versatile public sector leader with over four years working in the central agencies of government.
Helen studied at the University of Toronto and holds a Master of Science degree in planning.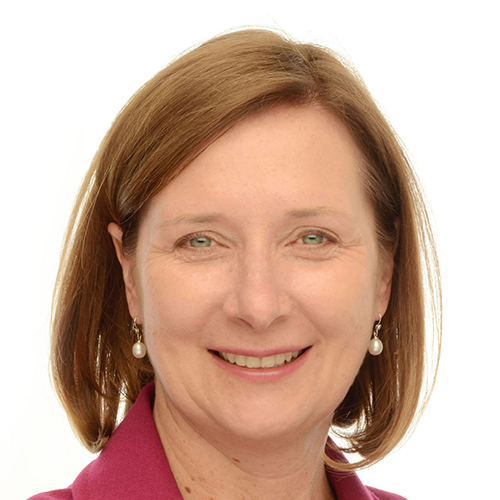 Sarah Downey
President & Chief Executive Officer (CEO),
Centre for Addiction and Mental Health
Telfer MHA '92
Sarah Downey is a senior healthcare leader whose career spans 25+ years across a broad range of hospitals including community, academic, and complex multi-institutional organizations. In 2022, Sarah was appointed President and CEO of the Centre for Addiction and Mental Health (CAMH), Canada's largest mental health and addiction teaching hospital and a world leading research centre in this field.
For seven years prior, Sarah served as President and CEO of Michael Garron Hospital, a large community teaching hospital in Toronto, where she was responsible for a $500M redevelopment project and played a key role in East Toronto Health Partners, one of the first Ontario Health Teams.
Sarah has held progressive leadership positions at CAMH, University Health Network, and The Ottawa Hospital. She has made numerous  contributions to health care in Ontario through her leadership of cancer and mental health programs, capital and strategic planning, workplace safety and wellness, and community building.
Sarah has served on many provincial and national committees and Boards. She is currently serving on the Ontario Hospital Association Board of Directors. as past Chair. Sarah is also the recipient of the R. Trudeau Medal, the highest honour awarded by the University of Ottawa Telfer School of Management to its alumni.
Sarah has a Bachelor of Science in Biology from the University of New Brunswick and a Master of Health Administration from the University of Ottawa. She holds a Certified Health Executive designation with the Canadian College of Health Leaders and is fluently bilingual in French and English.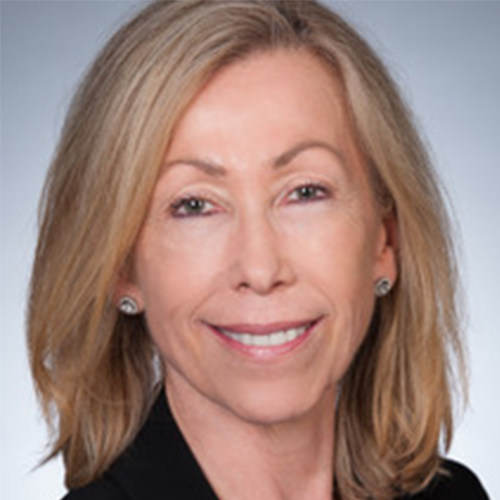 Debbie Fischer
Executive Associate, KPMG
Telfer MHA '79
Debbie Fisher, BSc, MHA, CHRL, ICD.D, has held a variety of positions in private and public sectors including Executive Vice President, Strategy and Organizational Development at Mount Sinai Hospital and Assistant Deputy Minister at the Ontario Ministry of Health and Long-Term Care. Previously, she held several senior consulting and executive management positions in international professional services firms.
She is currently an Executive Associate with KPMG where she consults on organizational change and large-scale system transformation in the healthcare sector. She is an Executive-in-Residence at the Rotman School of Management. In recent years, Debbie has turned her attention to corporate governance and serves on several boards including the CIHR, OMERS and North York General Hospital.
She is a passionate mentor for business students who are interested in a career in healthcare so that they may have flourishing careers and maximize their leadership potential.
Debbie has a BSc (Neurobiology and Comparative Physiology) from McGill University and a Master of Health Administration from the University of Ottawa. She also holds CHRL and ICD.D designations. She was awarded a R. Trudeau Medal from the Telfer School of Management, the highest honour awarded to Telfer alumni.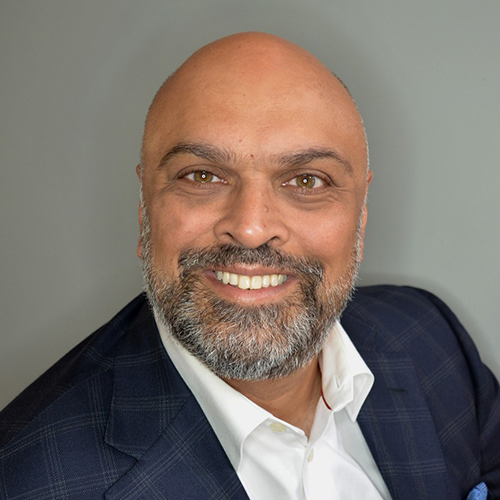 Feisal Keshavjee
Senior Vice President, Healthcare Partnerships & Transformation at CBI Health
Telfer MHA '94
Feisal Keshavjee is the Senior Vice President, Health Partnerships and Transformation at CBI Health, one of Canada's largest Home Care and Rehabilitation providers. He is an accomplished healthcare leader who has worked in all facets of the healthcare system – policy, public, private, corporate, and early stage. He has worked in the healthcare system in Alberta where he was involved in the restructuring and regionalization efforts throughout the nineties. He was also a Principal for Ernst & Young in the Asia Pacific region, carrying out numerous post-merger integration efforts in New Zealand, Australia, and Malaysia.
Feisal has held the position of Director of Business Development at the University of Calgary, Faculty of Medicine, General Manager for GE Healthcare, CEO of a large radiology practice in Calgary, and CEO of a health technology start-up.
For the past few years, Feisal has been involved in the health technology sector in Alberta and is a sessional instructor at the University of Calgary on New Venture Finance and Precision Medicine (Fall 2022). Prior to joining CBI Health, he led a boutique consulting practice in the healthcare space and has been involved in several engagements involving strategic planning, business growth, due diligence, negotiation, project planning, and operational excellence.
Feisal has just finished a term as Chair of the Canadian College of Health Leaders, the professional association for Canada's 4,000+ health leaders and industry executives. He currently sits on the Board of an artificial intelligence (AI) company in the imaging space, as well as a board member of a not-for-profit, long-term care provider, and is the Co-Chair of the Alberta Continuing Care Association.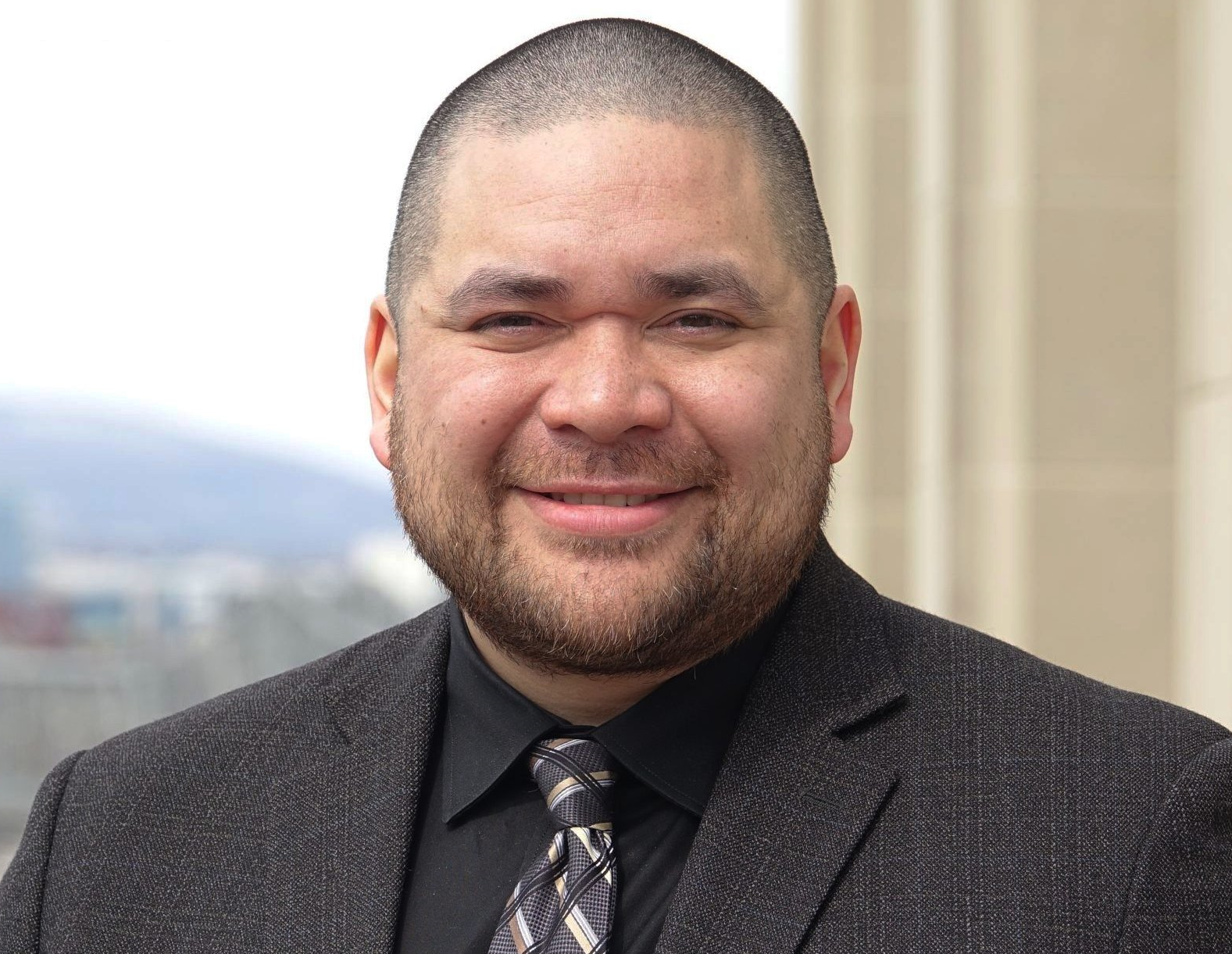 Alika Lafontaine
President, Canadian Medical Association
Alika Lafontaine
Dr. Alika Lafontaine is an Indigenous physician of Cree and Anishinaabe heritage from Southern Saskatchewan/Treaty 4 territory. He is an award-winning physician, speaker, alignment consultant, and the first Indigenous physician listed by the Medical Post as one of Canada's 50 Most Powerful Doctors.
After completing a Bachelor of Science through the First Nations University of Canada, he completed his Medical Doctorate at the University of Saskatchewan followed by a five-year specialist fellowship in Anesthesiology. During his fellowship, Lafontaine became CBC's "Canada's Next Great Prime Minister," winning the competition with a platform focused on reconciling the Treaty relationship between Canada's Indigenous Peoples and Canadians.
Dr. Lafontaine remains the youngest recipient of the Indspire Award and continues to be recognized. In 2015, he was selected as a recipient of the Canadian Medical Association Young Leaders Award, and in 2017 he became the inaugural recipient of the Public Policy Forum Emerging Indigenous Leader Award.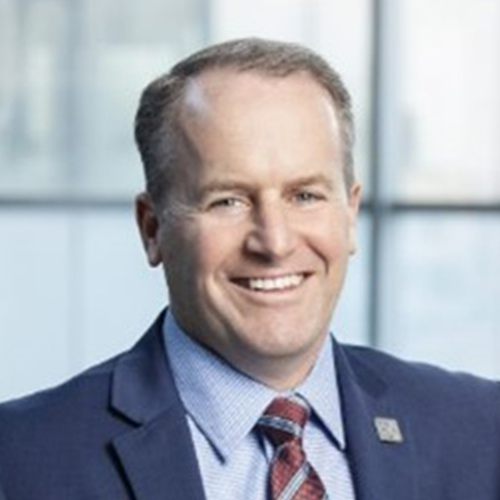 Cameron Love
President and Chief Executive Officer (CEO), The Ottawa Hospital
Telfer MHA '97
Cameron Love is the President and Chief Executive Officer of The Ottawa Hospital (TOH), one of Canada's leading academic health sciences centres. He took on this leadership role as of July 1, 2020, in an unprecedented time as Ontario's health system adapts to a new service model in the wake of COVID-19.
Cameron is an inspirational leader determined to continue building TOH's reputation as a global leader in health care, research and education, improving the lives of people in our community, province, and country. In his mandate as CEO, Cameron aims to advance the programs and services at TOH; to help innovate new deliveries of health care by empowering TOH clinical teams and scientists; and to partner with patients and families in the Champlain region to deliver the best care.
Strengthening the integration between hospital and community care, Cameron served as the interim CEO of the Champlain Community Care Access Centre to focus on improving the delivery of home care services in the community. Through this experience, and as Executive Vice-President and Chief Operating Officer of TOH since 2014, he was responsible for the leadership and oversight of programs and services across the hospital, and their integration into regional programs throughout the Champlain region. Cameron now leads the exciting development of the new Carling Site, which will be one of Canada's most modern academic health sciences centres.
Cameron has a Master of Health Administration, training from the Wharton and Telfer School of Management, as well as a bachelor's degree in Biology and Psychology from Queen's University. In addition, Cameron is involved in many regional and provincial initiatives, committees, and task forces, and sits on several boards that promote the health and wellbeing of the people in the region. Cameron is active in the education of aspiring healthcare executives as a preceptor to residents in the Master of Health Administration program at the Telfer School of Management, for which he received an MHA Preceptors Award from Telfer.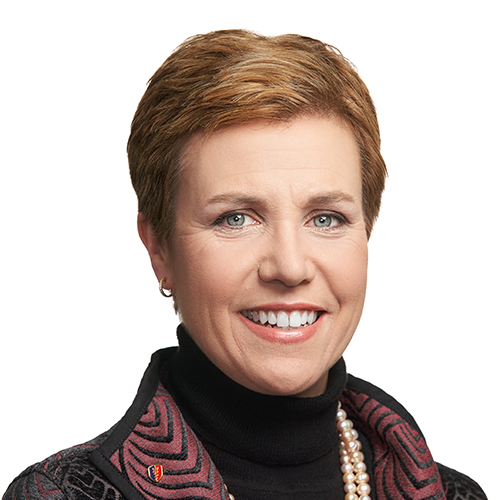 Susan D. Moffatt-Bruce
Chief Executive Officer (CEO), The Royal College of Physicians and Surgeons of Canada
Dr. Susan D. Moffatt-Bruce, MD, FRCSC, PhD, MBA, MBOE, FACS, joined the Royal College of Physicians and Surgeons of Canada as Chief Executive Officer in January 2020. In 2021 she became the President and CEO of Royal College International (interim).
Dr. Moffatt-Bruce is an academic leader and surgeon, with sharp business acumen and a passion for value-driven care. She holds degrees from McGill University, Dalhousie University, University of Cambridge, and Ohio State University. A funded research scientist and thoracic surgeon, she has held leadership positions in numerous national and international associations. Previously, Dr. Moffatt-Bruce has worked as a Chief Quality and Patient Safety Officer, and senior hospital executive.
She was a professor of surgery and of biomedical informatics at Ohio State University and has developed a curriculum for residents and faculty around quality and professionalism. She holds leadership positions in numerous national and international associations and is now a Professor of Surgery at the University of Ottawa.
Dr. Moffatt-Bruce completed medical school and residency in General Surgery at Dalhousie University. She undertook a PhD in Transplant Immunology at the University of Cambridge, England, and completed her Cardiothoracic Surgery fellowship at Stanford University, California. She also trained at Intermountain Healthcare, the Institute for Healthcare Improvement, and the Harvard School of Public Health.
Dr. Moffatt-Bruce has a Six Sigma Black Belt certification. She earned her Master of Business Operational Excellence and her Executive Master of Business Administration at the Fisher College of Business at the Ohio State University.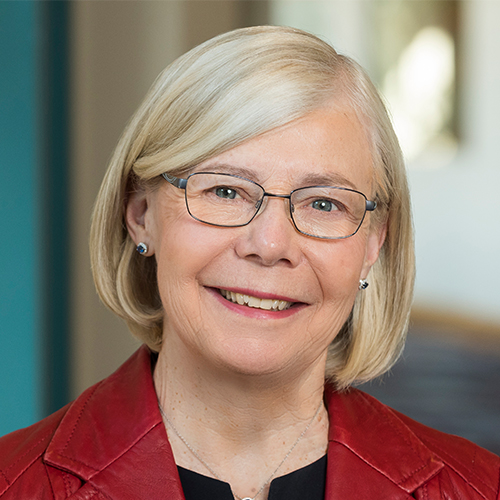 Wendy Nicklin
Member of Patients for Patient Safety Canada and Board Member at Queensway Carleton Hospital
Wendy Nicklin has a strong commitment to improving the quality of healthcare. With a background in critical care and emergency, Wendy taught at Queen's University and held senior positions at The Ottawa Hospital. She was President and CEO of Accreditation Canada from 2004 to 2016.
Past governance experience includes the Canadian Patient Safety Institute, Healthcare Insurance Reciprocal of Canada, and the Champlain Local Health Integration Network; most recently with the International Society for Quality in Health Care (ISQua). Currently, she serves on the Boards of Hospice Care Ottawa, Salus Global Corporation and Queensway Carleton Hospital and is a member of the Committee on Accreditation of Canadian Medical Schools and Patients for Patient Safety Canada.
With an academic appointment to Queen's University, Wendy has numerous publications to her name and has given many presentations nationally and internationally.
Wendy has a B.N. and M.Sc.(A) from McGill University; is a Fellow of ISQua; is a member of the International Academy of Quality and Safety in Health Care; and is a certified Corporate Director (ICD.D) with the Institute of Corporate Directors.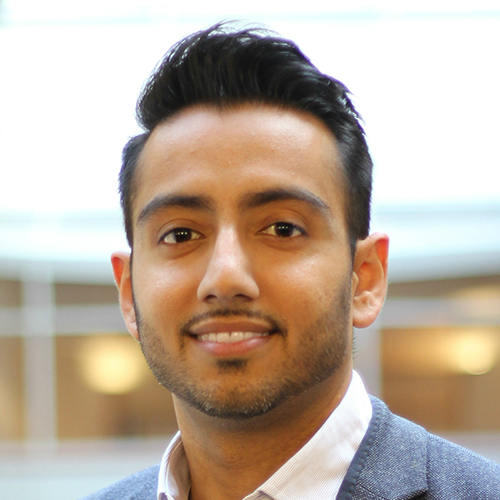 Puneet Seth
Managing Principal, TELUS Health
Dr. Puneet Seth is a practicing physician, technologist, and entrepreneur passionate about redesigning healthcare. He has been engaged in the digital health industry for over a decade, having worked on a healthcare podcast, a social media health educational tool, and a modern health record company that developed the Collaborative Health Record (InputHealth, now part of TELUS Health).
He is presently Managing Principal at TELUS Health focusing on product and innovation. Clinically, he is practicing family medicine and occupational health in Toronto, ON, and routinely writes, speaks, and teaches on improving patient access to their health information and the role of AI in healthcare delivery.