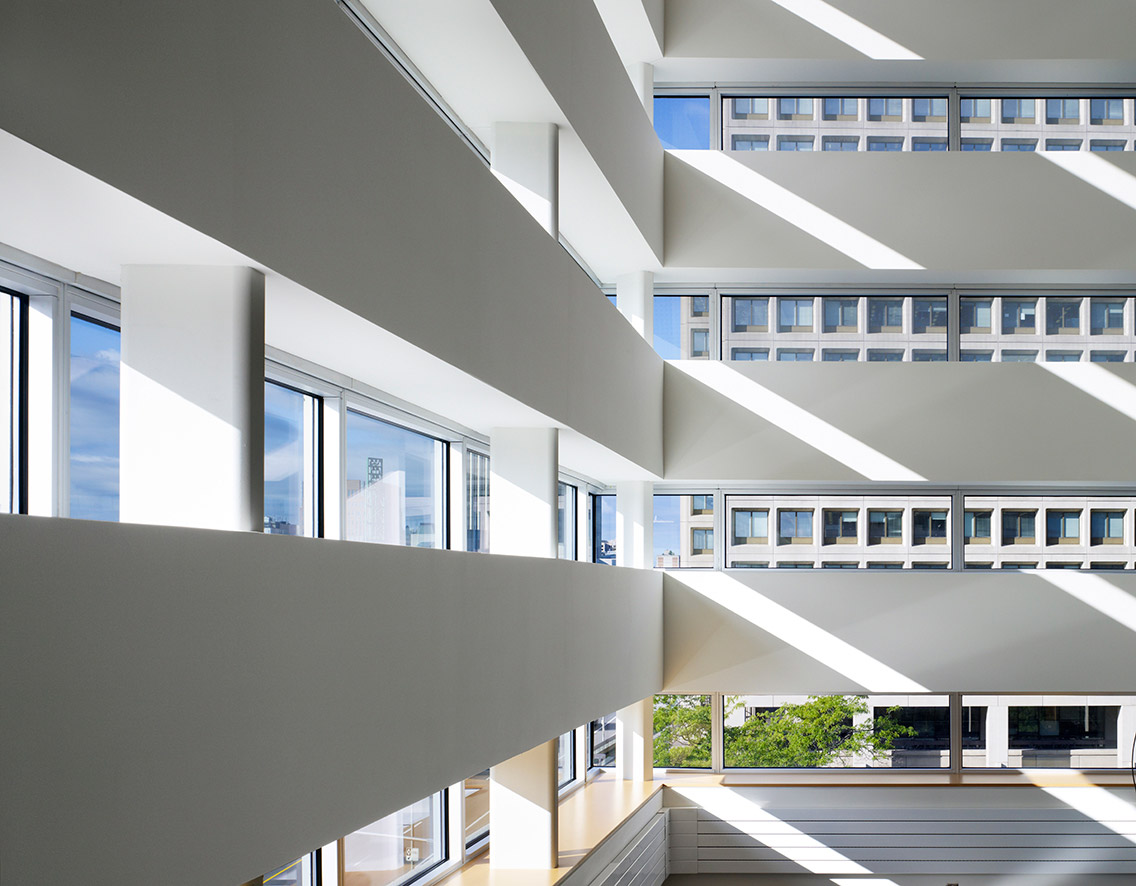 The Telfer Brand
Download the brand manual [PDF]
This document outlines the components of Telfer's branding, as well as their structure and their relationships, which will help you to apply the Telfer brand consistently across all communications. Every detail of the Telfer School of Management's brand identity has been created to ensure that it is expressive of the brand and its values. The identity is designed to meet the future challenges of a competitive management school, and to connect naturally with our audiences.
Primary Logo

Secondary Logo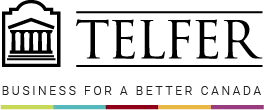 Tertiary Logo

Garnet #8f001a is Telfer's main colour identity so it has the strongest presence in our brand elements.
The dark grey #231F20 complements the lighter colours, creating balance and making the palette more distinctive and sophisticated, while the soft beige balances the other colours and gives space to the elements.
Alternative colours should not be introduced into the system, or they would reduce the impact of our colour palette.
The secondary color palette may be used in moderation when they relate to a specific theme, or the vision for a Better Canada more broadly. They are not to be used as primary colours.
Primary Colour Palette
Garnet

C 26% M 100% Y 98% K 29%
R 143 G 0 B 26
Hex #8F001A
Dark Grey

C 70% M 67% Y 64% K 74%
R 35 G 31 B 32
Hex #231F20
Light Beige

C 3% M 3% Y 4% K 0%
R 244 G 242 B 239
Hex #F4F2EF
Secondary Colour Palette
Greener

C 25% M 2% Y 82% K 0%
R 201 G 215 B 87
Hex #C9D757
Healthier

C 63% M 5% Y 29% K 0%
R 86 G 186 B 88
Hex #56BABC
Happier

C 9% M 27% Y 86% K 0%
R 233 G 184 B 68
Hex #E9B844
Wealthier

C 26% M 100% Y 98% K 29%
R 143 G 0 B 26
Hex #C467A9
Typography is a powerful tool in the development of a creative identity and is a key element to create a cohesive look across all communications. Using a typeface consistently makes it recognizable; it pulls together communication materials and makes them more distinctive. The style of type we use to bring our communication to life sets the tone of our brand: clean, modern, stylish, distinctive, and legible. Selected fonts are a great combination between Roboto and Roboto Condensed Bold.
Visually important elements like quotes can use Roboto Slab.
How to install fonts:
Photo Library (ImageRelay)
You can also visit our albums on Flickr.
To submit photos please fill out the Photo Submission Form.
Templates
This section contains some Telfer marketing templates, which includes Word and PowerPoint documents with usage instructions. These templates are only available to individuals within the University of Ottawa community.
Access the Telfer Templates (One Drive)
Boilerplate
The Telfer School of Management at the University of Ottawa is located in the heart of Ottawa and is the proud academic home of some 4,300 students, 200 faculty members, and over 30,000 alumni.
At Telfer, everything we do from teaching to research, to policy advice is firmly aligned with helping Canada reach its potential. We believe that better business practice means a better Canada and that a better Canada means a better world.
Texte de présentation standard
L'École de gestion Telfer de l'Université d'Ottawa est située en plein cœur d'Ottawa et est fière de compter parmi sa communauté universitaire quelque 4 300 étudiants, 200 membres du corps professoral et plus de 30 000 diplômés.
À Telfer, tout ce que nous entreprenons de l'enseignement à la recherche, en passant par les conseils stratégiques que nous offrons est aligné sur notre seul objectif : aider le Canada à réaliser son plein potentiel. Nous croyons que de meilleures pratiques commerciales nous conduisent à un meilleur Canada et qu'un meilleur Canada nous amène à un monde meilleur.
Written Content Resources