Strategic Leadership Cabinet
The Strategic Leadership Cabinet at the Telfer School of Management comprises prominent leaders of the business community in Canada who have held, or currently hold, Chief Executive positions. Each member has signed on to serve a 5-year term to work with Dean Stéphane Brutus in order to advance our Vision for a Better Canada. All cabinet members bring years of experience leading some of the biggest and most influential businesses in Canada.

The Strategic Leadership Cabinet's mandate is to advise the Telfer School with regard to its strategic choices and to provide information that will permit the evaluation of the relevance, quality, and effectiveness of its current and upcoming programs. The Cabinet also assists in identifying the ways in which the business community and the public sector can contribute to the strengthening of the School.

At the Telfer School of Management, we believe that business has a critical leadership role to play in solving some of the most pressing socio-economic challenges facing our country and the world. Together with the Strategic Leadership Cabinet, we can contribute to a Greener, Healthier, Happier and Wealthier Canada for all.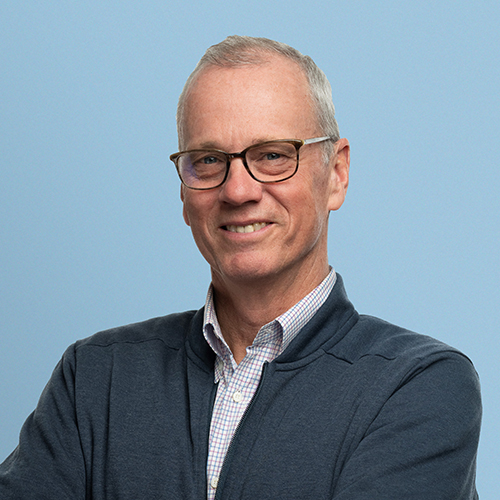 Rob Ashe, Chair of the Strategic Leadership Cabinet
Lead Director of MSCI, Lead Independent Director at Shopify, Executive Partner at Bridge Growth Partners, and Director of ServiceSource International

Telfer BCom '82
View Bio
Rob Ashe joined Ottawa-based firm Cognos in 1984 and served as President and CEO from 2004 to 2012. He transformed the company into a world-renowned producer of business intelligence software and grew it to become Canada's first billion-dollar software company. Ashe stayed on as general manager of business analytics after the organization's acquisition by IBM in 2008. With an avid interest in advancing the technology sector in Ottawa, Ashe has been the Lead Independent Director at Shopify since May 2015. He's a 2020 Lifetime Achievement Award recipient, an award from the Ottawa Business Journal and Ottawa Board of Trade. He was also the former Lead Director of Halogen, until its sale to Saba Software in 2017. Ashe is currently an Executive Partner at Bridge Growth Partners, the Lead Director of MSCI, a Director of ServiceSource International, and a Fellow of the Institute of Chartered Accountants of Ontario.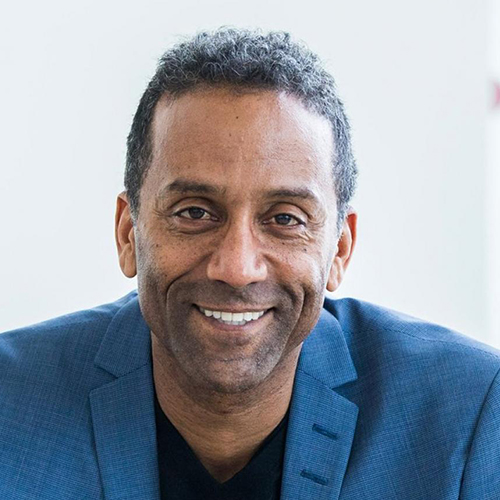 Stéphane Brutus
Dean of the Telfer School of Management
View Bio
Stéphane Brutus is currently the Dean of the Telfer School of Management. Between 2006 and 2017, Dr. Brutus served as Dean (Interim), Associate Dean Graduate Professional Programs, Chair of the Management Department and Director at the Bell Research Center for Business Process Innovation at the John Molson School of Business, Concordia University. Previously, Dr. Brutus worked as a Visiting Professor at Universidade Federal da Bahia, in Brazil and Universidad Pablo de Olavide and Instituto de Empresa, in Spain.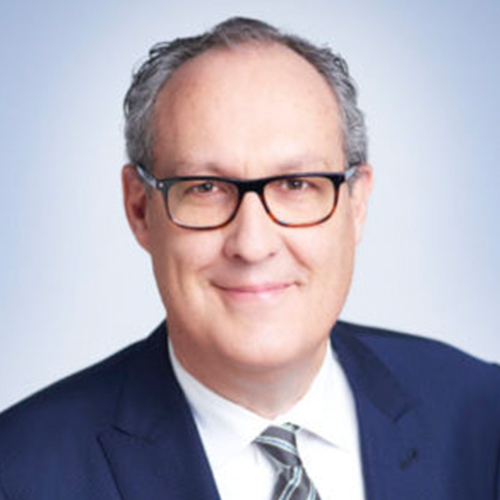 Louis Gagnon
Chief Executive Officer, Canada
Intact Financial Corporation

Telfer MBA '97
View Bio
Louis Gagnon has been with Intact Financial Corporation, the largest provider of Property & Casualty Insurance in Canada, since January 2007. Mr. Gagnon has served in many key executive roles beginning with Senior Vice President, Quebec, and including President, Intact Insurance; President and Chief Operating Officer; President, Service & Distribution; and, President, Canadian Operations. In June 2021, Mr. Gagnon was appointed Chief Executive Officer, Canada. In his current role, Mr. Gagnon is responsible for all Canadian-based business entities and operations including Intact Insurance, belairdirect, BrokerLink and Johnson Insurance. Prior to joining Intact, Mr. Gagnon headed a successful Insurance Brokerage with offices in Quebec and Ontario and was very active in provincial and national brokers associations. Mr. Gagnon is a member of the Board of Directors of the Insurance Bureau of Canada, member of the Telfer School of Management Dean's Strategic Leadership Cabinet, member of the "Comité Consultatif International du recteur de l'Université de Montréal" and member of the Board of Directors of the CD Howe Institute. He has been an active board member and volunteer of many charitable organizations and is specifically very proud to have been involved with United Way for over 30 years.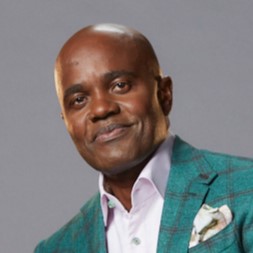 Wes Hall
Chairman and Founder of WeShall Investments Inc.


View Bio
Wes Hall is the Executive Chairman and Founder of WeShall Investments Inc, a private equity firm with a diverse portfolio of companies predominantly supporting BIPOC entrepreneurs. His first business, Kingsdale Advisors, became Canada's most preeminent shareholder advisory firm. Wes' expertise was invaluable on the dispute between Toronto-based Goldcorp and Nevada-based Glamis Gold from 2004 to 2006, Xstrata PLC's USD 18-billion takeover of Falconbridge in 2006, and the $19-billion merger between Suncor and Petro-Canada in 2009. Wes is deeply committed to community upliftment. He founded the successful BlackNorth Initiative to help end systemic anti-Black racism in Canada. He has instructed a first-of-its-kind Black Entrepreneurship & Leadership course at the university level. Wes is the vice-chair of the Board of Governors at Huron University College, a member of the Capital Markets Modernization Taskforce, and sits on the board of directors for SickKids Foundation, TIFF, and Pathways to Education Canada. The Canadian Chamber of Commerce awarded him the Canadian Business Leader of 2022. He has been awarded honorary doctorates from five outstanding postsecondary institutions, including the University of Ottawa.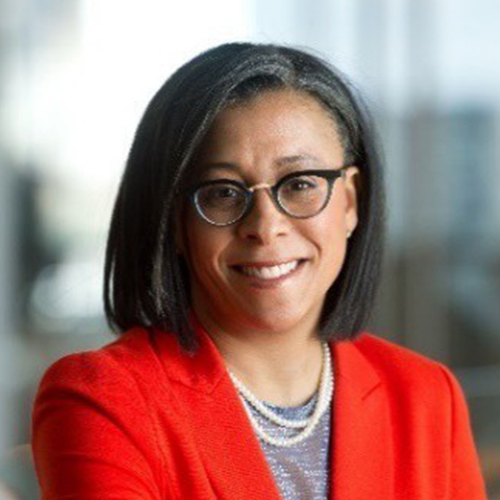 Justine Hendricks
President & CEO, Farm Credit Canada (FCC)

Telfer MBA '04
View Bio
Justine Hendricks is the first female President and CEO of FCC. FCC is Canada's leading agriculture and food lender, with a healthy loan portfolio of more than $44 billion. Mrs. Hendricks has held various positions at Export Development Canada (EDC) over the past 16 years. She was named EDC's Senior Vice-President and Chief Corporate Sustainability Officer, Sustainable Business and Enablement in 2019. Her leadership in advancing the organization's 10-year strategy ensured EDC continued to be a leader for Canada and its customers on environmental, social and governance principles. Mrs. Hendricks also designed and executed EDC's Net Zero 2050 strategy. She received a R. Trudeau Medal in 2017 from Telfer in recognition of her leadership, initiative and contributions to the business world.
Marjolaine Hudon
Regional President, Royal Bank of Canada (RBC)
Personal & Commercial Banking - Ontario North and East
View Bio
Marjolaine Hudon joined Royal Bank of Canada (RBC) over 30 years ago. She progressed through increasingly senior leadership roles within Personal and Commercial Banking. She worked in several provinces across Canada (Ontario, Quebec, Alberta) as well as in different lines of business, including Regional Banking, Operations, Risk Management, Human Resources, and Employee Ombudsman for RBC. As supporting youth mental health is close to her heart, Marjolaine is on the Board of the Children's Hospital of Eastern Ontario (CHEO) Foundation and is chair of RBC Race for the Kids. She is also on the board of the National Arts Centre Foundation. Marjolaine is an advocate for giving back to the community. RBC was recognized by the Association of Fundraising Professionals as Ottawa's Corporate Philanthropist of the Year (2020) and by the Best Ottawa Business Awards for Deal of the Year in Tourism (2021).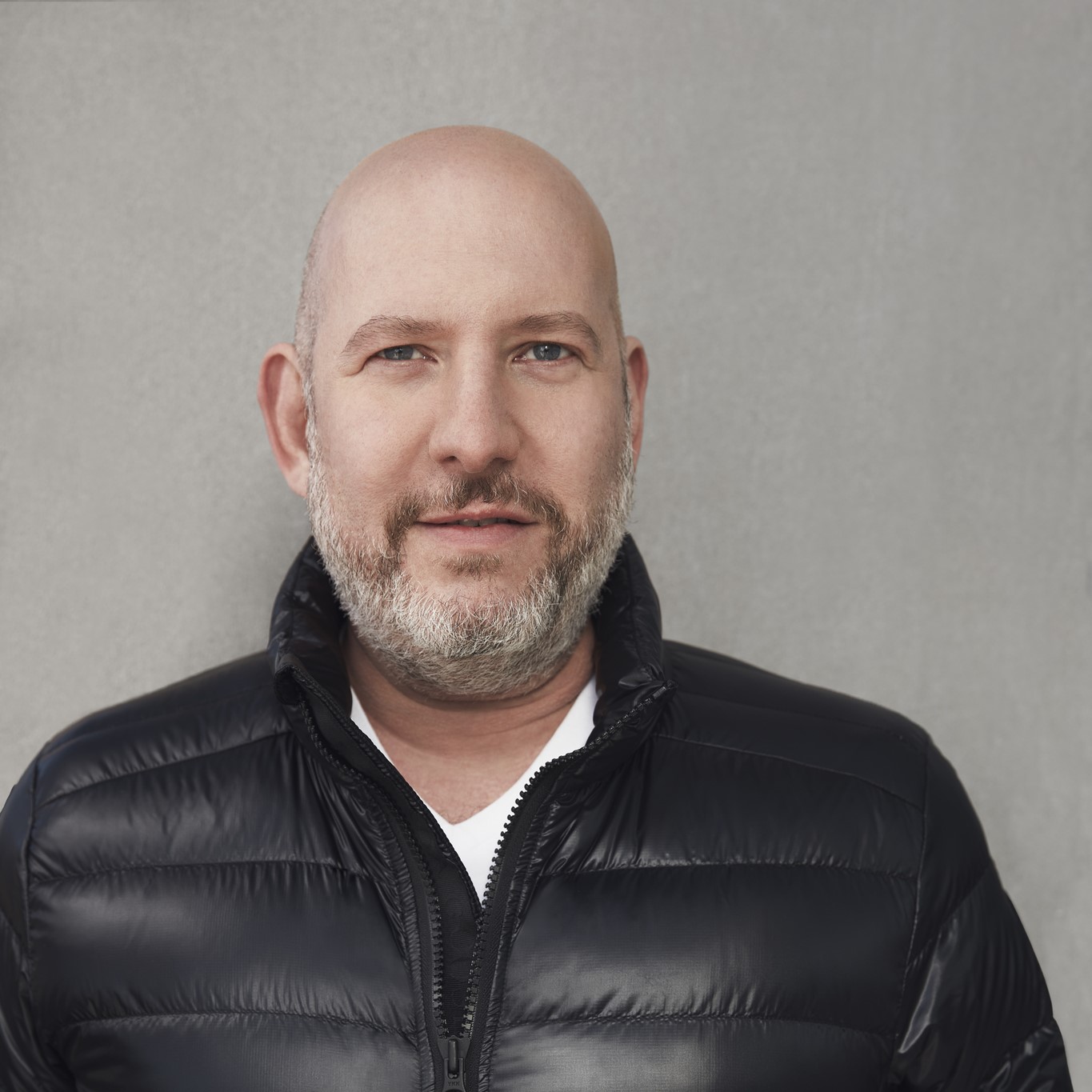 Dani Reiss
Chairman and CEO at Canada Goose
View Bio
Dani has transformed the small outerwear manufacturer founded by his grandfather into a global performance luxury lifestyle brand. Under his leadership, Canada Goose has become a consumer facing brand, while upholding its renowned functionality and authenticity, developing international markets and building a world-class team of senior business leaders. Dani is a staunch champion for Canadian manufacturing and has been recognized for bringing more of Canada to the world. A global leader within the retail industry for over 20 years, Dani was inducted into Canada's Marketing Hall of Legends in 2022, Canada's Most Admired CEO in 2020, awarded Global Visionary of the Year by The Globe & Mail's Report on Business in 2019, appointed to the Order of Ontario in 2019 and the Order of Canada in 2016, was named Canada's Entrepreneur of the Year in 2011 by Ernst & Young, and was a recipient of Canada's Top 40 Under 40 award in 2008. He currently serves on the Board of Mount Sinai Hospital, as well as the Advisory Board for Students on Ice and has previously served as Chairman for Polar Bears International (PBI). Dani was awarded an honourary doctorate from the Telfer School of Management in 2019.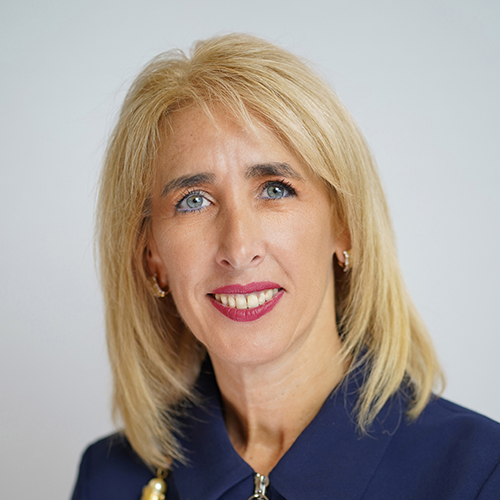 Patricia Saputo
Co-Founder and Executive Chairperson of Crysalia
View Bio
Patricia Saputo is the Co-Founder and Executive Chairperson of Crysalia, which supports Enterprising Families to succeed multi-generationally by creating and delivering deliberate learning journeys for their family members. She is a role model for female leaders in male-dominated industries, the business world, and the community. After her career at Deloitte in the Tax Department, she was asked to join the Board of Directors at Saputo once they went public in 1997. As a lifelong learner and a believer that education is a never-ending process - a process for the betterment of oneself, one's family and for continued improvement of communities around us - she truly enjoys educating others.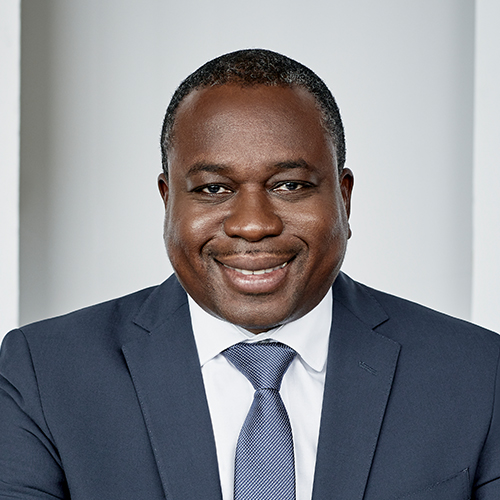 Macky Tall
Chair of Carlyle Infrastructure Group

Telfer MBA '92
View Bio
Macky Tall is the Chair of Carlyle Infrastructure Group, which includes efforts across transportation, renewables, energy, water & waste water and digital infrastructure. Before joining Carlyle, Mr. Tall served in a series of leadership positions at Caisse de dépôt et placement du Québec (CDPQ), one of the world's largest infrastructure investors and the second-largest pension fund in Canada. He also served on CDPQ's Executive Committee and Investment-Risk Committee and served as Chairman of the Board of Directors of Ivanhoé Cambridge.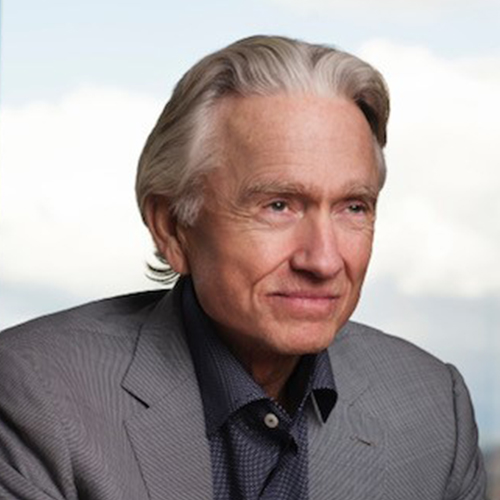 Ian Telfer
Former Chairman, President and CEO of Goldcorp Inc.

Telfer MBA '76
View Bio
Ian Telfer, the Telfer School's namesake, is a Canadian executive and philanthropist who is known for his strategic business success in the mining and resource sector. Telfer is the former chairman of Goldcorp Inc., a Vancouver-based gold mining company, and former chairman of the World Gold Council. Telfer led Goldcorp Inc. since 2005, first serving as Goldcorp's President and Chief Executive Officer before being appointed Chairman of the Board in 2006. Telfer has earned the reputation of being a 'visionary mining entrepreneur' for his ability to grow multiple mining companies. His 30 years of success in the resource sector can be attributed to an intrinsic aptitude for strategically timed acquisitions and value-driven mergers. In 2015, Ian's career in the mining sector earned him induction into the Canadian Mining Hall of Fame 2015, and the Canadian Business Hall of Fame in 2018. Telfer was also awarded an honorary doctorate from the University of Ottawa in 2015.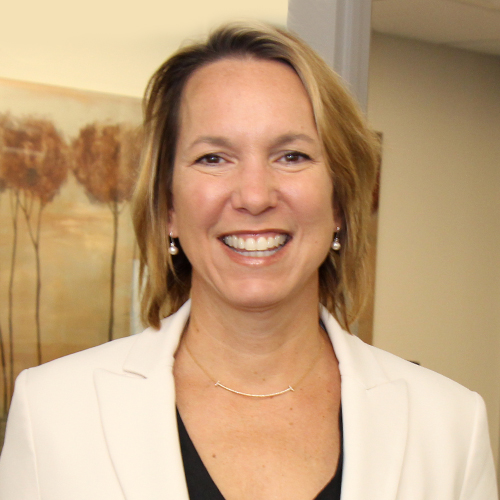 Kathryn Tremblay
CEO and Co-Founder of Altis Recruitment & Technology

Telfer BCom '95
View Bio
Kathryn Tremblay is the CEO and Co-Founder of Altis Recruitment & Technology, with over 30 years specializing in the human aspect of human resources. She has dedicated her career to the betterment of the staffing process, launching her entrepreneurial journey at the age of 21 when she launched a small staffing firm in the Outaouais region. Tremblay paved the way for a new way of qualified job sectors with prospective employers particularly when it comes to filling executive roles. With its affiliated companies, excelHR has become a recognized leader in the delivery of recruitment and staffing services in Canada. Tremblay is an avid mentor for women in the workforce and encourages young people to pursue a career in entrepreneurship.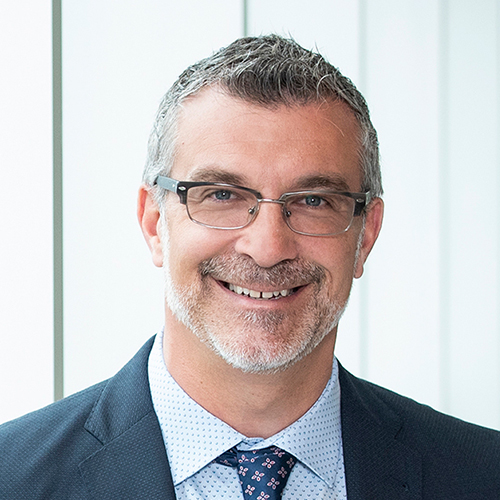 James Price, Secretary of the Strategic Leadership Cabinet
Executive Director of Development and Community Engagement at the Telfer School of Management
View Bio
James Price is the Executive Director of Development and Community Engagement at the Telfer School of Management and is responsible for leading the school's external outreach vision, development, and community engagement initiatives. Driven by a desire to make a positive impact on society, he takes great personal pride in building sustainable relationships and partnerships to advance higher education, research, innovation, and economic development. Prior to joining the School in 2019, James led Canada's national stem cell advocacy and strategic funding efforts as President and CEO of the Canadian Stem Cell Foundation.