Adelphe Ekponon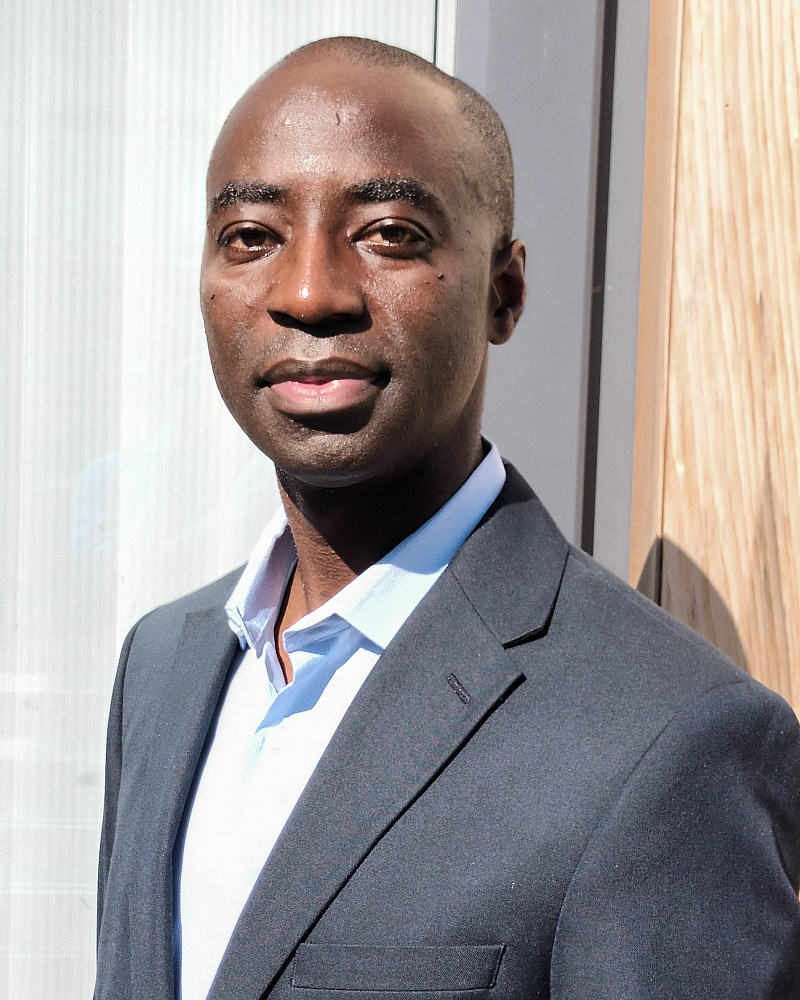 Assistant Professor
M.Sc. (Institut Polytechnique de Paris), M.Sc. (Sorbonne University - Pierre and Marie Curie Campus), M.Sc. (uLaval), Ph.D. Visiting (Boston College), Ph.D. Visiting (University of Toronto), Ph.D. (HEC Montréal)
Location

DMS 8156

Telephone

613-562-5800 x 8829
Email

This email address is being protected from spambots. You need JavaScript enabled to view it.
---
Biography
Dr. Adelphe Ekponon's current papers develop theoretical and empirical methods to show how macroeconomic conditions can improve our understanding of issues in asset pricing and corporate finance. More broadly, his research interests are in theoretical and empirical asset pricing and related topics like machine learning and FinTech, structural models in Corporate Finance, Sovereign Credit Risk, and Crypto-Asset Pricing.
Before joining Telfer, Adelphe was an Assistant Professor in Finance at the University of Liverpool Management School and previously a Postdoctoral Research Associate at the University of Cambridge - Judge Business School. He has been a Ph.D. visiting scholar at Boston College - Carroll School of Management and the University of Toronto - Rotman School of Management. He holds a Ph.D. in Finance from HEC Montréal.
His research has been published in the Journal of Financial Economics, and has been presented at the Financial Management Association, European Finance Association, American Economic Association, Northern Finance Association, and many finance associations/Universities in the UK, USA, Canada, France, and Belgium. His work has also been semi-finalist for the best paper award in Investment (2019) and Corporate Finance (2020) in FMA Annual Meetings and received the top papers award at the Global Finance Conference (2021).
Publications during the last 7 years
Papers in Refereed Journals
Andrade, S.C., Ekponon, A. and Jeanneret, A. 2023. Sovereign Risk Premia and Global Macroeconomic Conditions. Journal of Financial Economics, 147(1): 172-97.
Funded Research during the last 7 years
Funded Research during the last 7 years

| From-To | Source | Title | * | ** | Role | Amount |
| --- | --- | --- | --- | --- | --- | --- |
| 2022-2024 | University of Ottawa (SEED Funding Opportunity) | Governance risk and the cross-section of stock returns | R | I | PI | $ 10,000 |
| 2022-2024 | Telfer School of Management Research Grants (SMRG) | Governance risk and the cross-section of stock returns | R | I | PI | $ 10,000 |
| 2022-2024 | Telfer School of Management (Start-Up Fund) | Study the impact of macroeconomic risk on asset prices | R | I | PI | $ 40,000 |
| 2020-2022 | University of Liverpool Management School (Start-up Grant) | Macroeconomic risk and asset prices | R | I | PI | $ 10,000 |
| 2018-2020 | Judge Business School – University of Cambridge, Cambridge Endowment for Research in Finance (CERF) | Macroeconomic risk and asset prices | R | I | PI | $ 12,000 |
| 2015-2016 | Daniel Brosseau and Peter Letko (HEC Montreal) | PhD Fellowship | R | I | PI | $ 25,000 |
LEGEND:
*Purpose
C: Contract (R and D) | E: Equipment Grant | R: Research Grant | S: Support Award | P: Pedagogical Grant | O: Other, U: Unknown
**Type
C: Granting Councils | G: Government | F: Foundations | I: UO Internal Funding | O: Other | U: Unknown
Role
PI = Principal Investigator | Co-I = Co-Investigator | Co-PI = Co-Principal Investigator