Harshit Rajaiya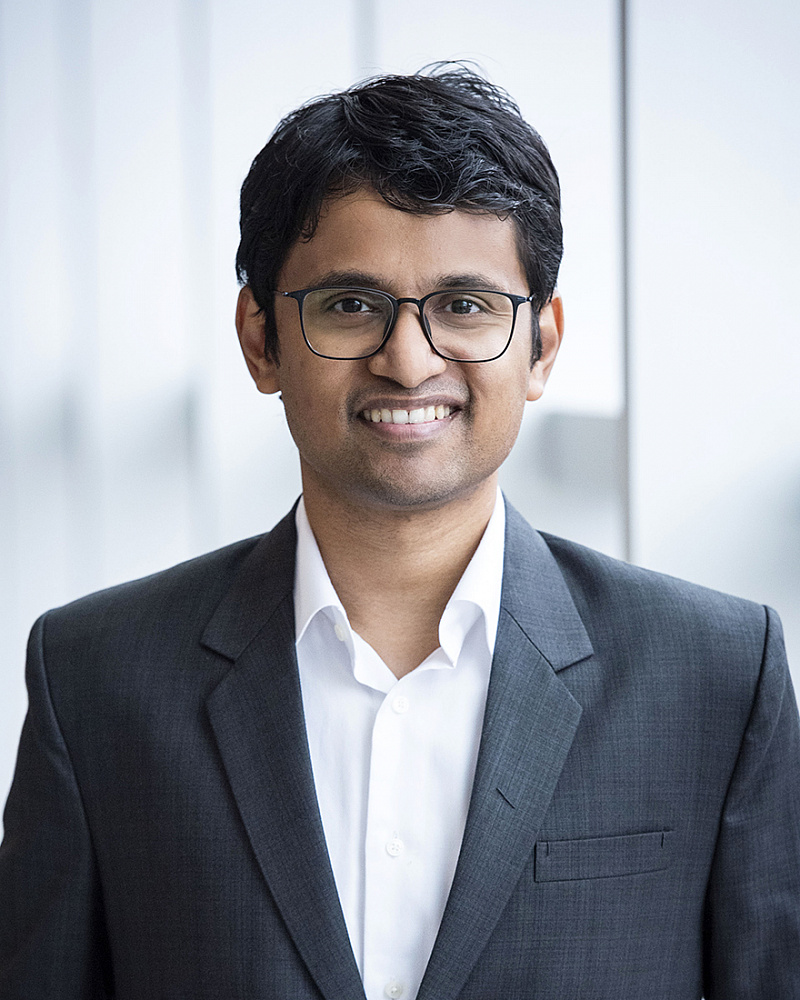 Assistant Professor
Bachelor of Technology (Indian Institute of Technology (IIT)), Post-Graduate Diploma (Indian Institute of Management), Ph.D. (Boston College)
Location

DMS 7163

Telephone

613-562-5800 x 4755
Email

This email address is being protected from spambots. You need JavaScript enabled to view it.
---
Biography
Harshit Rajaiya is an Assistant Professor of Finance at the Telfer School of Management, University of Ottawa. He received his PhD in Finance from the Carroll School of Management at the Boston College. He did his masters from the Indian Institute of Management, Calcutta and his bachelors in mechanical engineering from the Indian Institute of Technology, Kharagpur.
Professor Rajaiya's research mainly focuses on entrepreneurial finance, venture capital financing and investment strategies, role of intellectual properties in external financing of private and public firms, FinTech, and the importance of online reviews on corporate financial policies of firms. His recent project use big data on employee ratings and the impact of employee ratings on corporate financial policies of firms. His research has been presented at many conferences like European Finance Association, Midwest Finance Association, Financial Management Association, and other.
Publications during the last 7 years
Papers in Refereed Journals
Rajaiya, H. 2023. Innovation Success and Capital Structure.

Journal of Corporate Finance

, 79: 102345.
Chemmanur, T.J., Imerman, M., Rajaiya, H. and Yu, Q. 2020. Recent developments in the fintech industry.

Journal of Financial Management, Markets and Institutions

, 8(01): 2040002.
Funded Research during the last 7 years
Funded Research during the last 7 years

| From-To | Source | Title | * | ** | Role | Amount |
| --- | --- | --- | --- | --- | --- | --- |
| 2022-2023 | Telfer School of Management - Responsible Wealth Creation and Management Research Cluster | Digital Infrastructure and Entrepreneurship | R | I | PI | $ 9,500 |
| 2021-2023 | SSHRC Insight Development Grant | How do CSR-Related Activities Affect the Future Financial and Economic Performance of Private Firms | R | C | PI | $ 47,933 |
| 2021-2023 | Telfer School of Management Research Grants (SMRG) | Corporate Social Responsibility (CSR) Activities by Firms and Seasoned Equity Offerings | R | I | PI | $ 14,832 |
| 2021 | Telfer School of Management Travel Funds (SMTF) | Conference Presentation Support Grant | S | I | PI | $ 210 |
LEGEND:
*Purpose
C: Contract (R and D) | E: Equipment Grant | R: Research Grant | S: Support Award | P: Pedagogical Grant | O: Other, U: Unknown
**Type
C: Granting Councils | G: Government | F: Foundations | I: UO Internal Funding | O: Other | U: Unknown
Role
PI = Principal Investigator | Co-I = Co-Investigator | Co-PI = Co-Principal Investigator