José Carlos Marques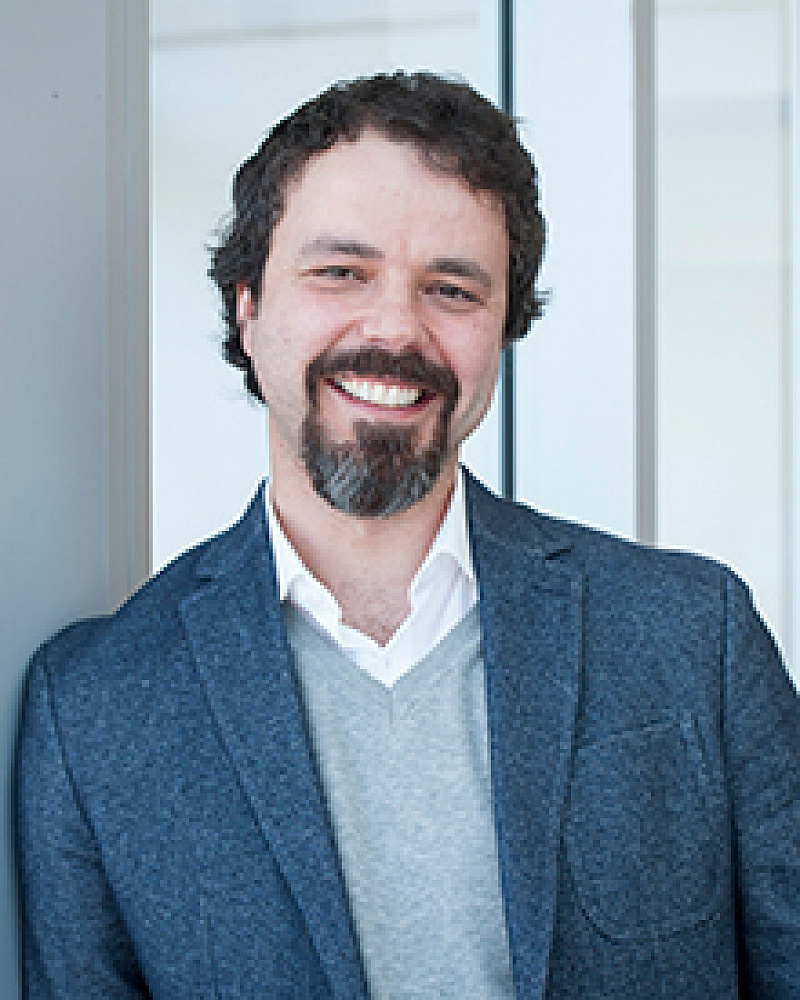 Associate Professor
B.Adm (Concordia), M.Sc. (London School of Economics and Political Science (LSE)), Ph.D. (McGill)
Location

DMS 7156

Telephone

613-562-5800 x 2058
Email

This email address is being protected from spambots. You need JavaScript enabled to view it.

Website
---
Biography
José Carlos' research program lies at the intersection of strategic management, sustainability and transnational governance. He is particularly interested in the drivers, organizational strategies and effectiveness of inter-organizational coalitions that address social and environmental challenges - these include business associations, multi-stakeholder initiatives (MSIs) and business-state interactions.
His research has been published in leading academic journals including MIT Sloan Management Review, Organization Studies, Journal of Business Ethics and Journal of World Business, and a co-edited book, Corporate Social Responsibility and Regulatory Governance: Towards Inclusive Development?, has been re-issued as a Palgrave Macmillan International Political Economy Classic. His work has received several honors including a number of best paper awards (Academy of Management; Ivey/ARCS Sustainability Academy), a nomination by McGill University's Desautels Faculty of Management for the Governor General's Gold Medal Award, and the Telfer School of Management Research Excellence Award (Emerging Researcher).
José Carlos holds an MSc in Development Management from the Department of International Development, London School of Economics and Political Science (LSE), and a PhD in Management from the Desautels Faculty of Management, McGill University. He is a member of the Academy of Management (AOM), the European Group for Organization Studies (EGOS), the International Public Policy Association (IPPA) and the International Studies Association (ISA). He was also a Visiting Research Fellow 2018-2019 (Governing Responsible Business) at the Copenhagen Business School.
Prior to pursuing a PhD, José Carlos was a Research Analyst at the United Nations Research Institute for Social Development (UNRISD) in Geneva, Switzerland. He has also held several management and strategy consulting positions while working in global aviation, the IT industry and international development in Montreal, São Paulo and London, UK.
Publications during the last 7 years
Papers in Refereed Journals
Marques, J.C. and Eberlein, B. 2021. Grounding Transnational Business Governance: A Political-Strategic Perspective on Government Responses in the Global South. Regulation and Governance, 15(4): 1209-1229.
Marques, J.C. 2019. Private regulatory capture via harmonization: An analysis of global retailer regulatory intermediaries. Regulation and Governance, 13(2): 157-176.
Boghossian, J. and Marques, J.C. 2019. Saving the Canadian Fur Industry's Hide: Government's strategic use of private authority to constrain radical activism. Organization Studies, 40(8): 1241-1267.
Buchanan, S. and Marques, J.C. 2018. How Home Country Industry Associations Influence MNE International CSR Practices: Evidence from the Canadian Mining Industry. Journal of World Business (formerly Columbia Journal of World Business), 53(1): 63-74.
Marques, J.C. 2017. Industry Business Associations: Self-Interested or Socially Conscious? Journal of Business Ethics, 143(4): 733-751.
Marques, J.C. 2016. Private Regulatory Fragmentation as Public Policy: Governing Canada's Mining Industry. Journal of Business Ethics, 135(4): 617-630 .
Invited Contributions and/or Technical Reports
Marques, J.C. 2017. "The Public-Private Governance Nexus: New Perspectives on State Agency", In Blitzer, V. et al. (Eds.). Annual Review of Social Partnerships, 12th edition, Greenleaf Publishing/Routledge.
Marques, J.C. 2016. "Collaboration and confrontation in environmental and social governance.", Greenleaf Publishing, Sheffield, U.K, In Blitzer, V. et al. (Eds.). Annual Review of Social Partnerships, 11th edition.
Funded Research during the last 7 years
Funded Research during the last 7 years

| From-To | Source | Title | * | ** | Role | Amount |
| --- | --- | --- | --- | --- | --- | --- |
| 2022-2024 | SSHRC Insight Development Grant | Developing a process transparency approach to global supply chain sustainability reporting: An application of text mining and machine learning techniques | R | C | PI | $ 59,179 |
| 2022 | Digital Transformation and Innovation (DTI) Graduate Office | DTI Matching Funds for PhD Research Assistance | R | I | PI | $ 4,000 |
| 2021-2026 | SSHRC Insight Grant | Global sustainability standards in national context: comparing business-government interactions in Argentina, Brazil and Canada | R | C | Co-I | $ 171,118 |
| 2021 | MITACS & Bonjour Startup Montréal | Supply chain sustainability and risk management in the post-Covid context: Assessing and deploying industry 4.0 solutions | P | F | Co-PI | $ 15,000 |
| 2020-2021 | Digital Transformation and Innovation (DTI) Graduate Office | DTI Matching Funds for PhD Research Assistance | R | I | PI | $ 7,500 |
| 2019-2020 | Electronic Business Technologies (EBT) Graduate Office | EBT Matching Funds for PhD Research Assistance | R | I | PI | $ 9,000 |
| 2018-2020 | University of Ottawa, Research Development Program (RDP) | Sustainability Standards in Global Industries: A Comparative Analysis | R | I | PI | $ 10,000 |
| 2018-2019 | Copenhagen Business School (CBS) | Visiting Research Fellow (Governing Responsible Business (GRB)) | R | O | PI | $ 8,500 |
| 2018-2019 | SSHRC Insight Development Grant | Unsealing their fate: An examination of the Canadian government's fur industry defense program | R | C | PI | $ 32,191 |
| 2017-2019 | Telfer School of Management Research Grants (SMRG) | A theoretical and empirical examination of how multi-stakeholders (co-regulation) and business association (self-regulation) coalitions shape transnational private business regulation | R | I | PI | $ 11,900 |
| 2017-2018 | Institute for the Environment | The effect of B.C.'s carbon tax on firm competitiveness: Examining industry responses | R | O | PI | $ 9,500 |
| 2016-2018 | University of Ottawa, Telfer School of Management | Start-up Grant | O | I | PI | $ 20,000 |
LEGEND:
*Purpose
C: Contract (R and D) | E: Equipment Grant | R: Research Grant | S: Support Award | P: Pedagogical Grant | O: Other, U: Unknown
**Type
C: Granting Councils | G: Government | F: Foundations | I: UO Internal Funding | O: Other | U: Unknown
Role
PI = Principal Investigator | Co-I = Co-Investigator | Co-PI = Co-Principal Investigator