Sana Rizvi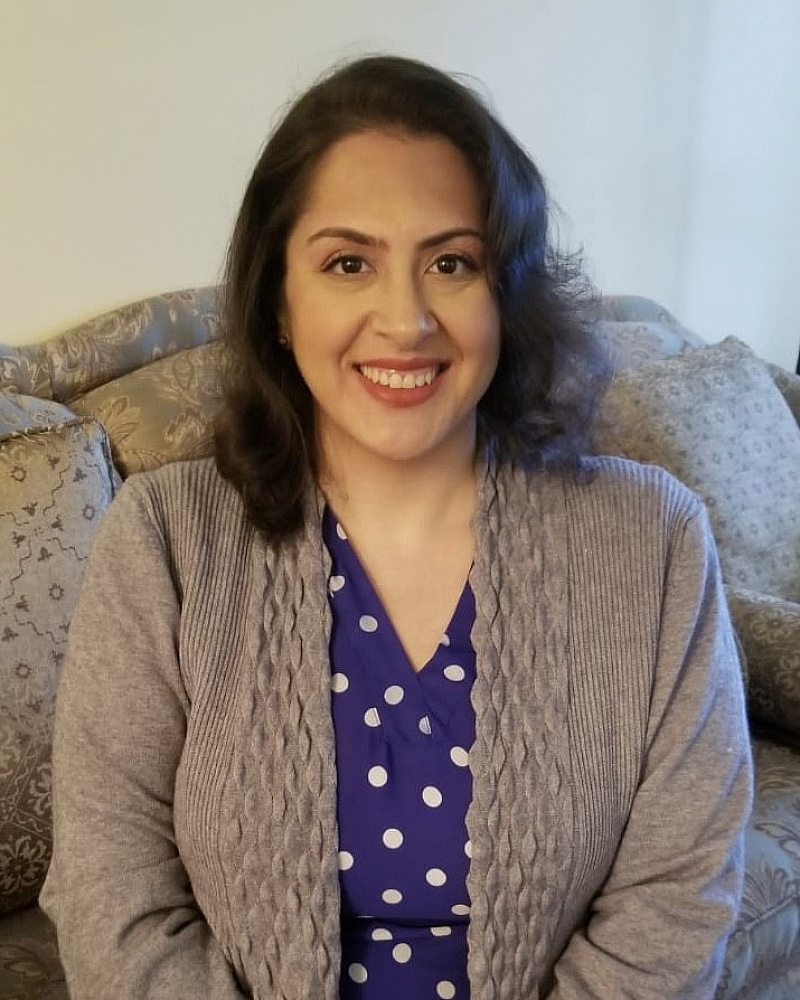 Assistant Professor
B.Sc. (Hon.) (University of Toronto), M.A. (San Francisco State University), Ph.D. (Waterloo)
Location

DMS 5131

Telephone

613-562-5800 x 4759
Email

This email address is being protected from spambots. You need JavaScript enabled to view it.
---
Biography
Dr. Sana Rizvi is an assistant professor of organizational behaviour and human resources management (OB/HRM) at the Telfer School of Management, University of Ottawa. She holds a PhD in industrial and organizational psychology from the University of Waterloo, an MSc in social-organizational psychology from San Francisco State University and a BSc (honours) in psychology from the University of Toronto. She also completed a postdoctoral research fellowship in the Department of Psychology at York University. Prior to joining Telfer, Dr. Rizvi was a professor in OB/HRM at the Faculty of Business, University of New Brunswick, Saint John.
Dr. Rizvi's research interests primarily focus on workplace conflict and organizational injustice, with a particular emphasis on the factors that promote victim forgiveness and offender apologies, such as mindfulness. Her research has been published in numerous peer-reviewed journals, including the Journal of Experimental Psychology: Applied and Social Psychological and Personality Science. She has also presented her research at various peer-reviewed conferences, including those of the Academy of Management and the Society for Industrial and Organizational Psychology.
With several years experience as an instructor, Dr. Rizvi has taught a wide array of courses. Her teaching portfolio includes undergraduate courses such as Introduction to Organizational Behaviour, Recruitment and Selection, and Strategic Human Resource Policy, as well as graduate-level courses like Human Behaviour and Leadership, and Performance Management. She is an expert in various instructional formats, including in-person, online and hybrid modes.
Publications during the last 7 years
Papers in Refereed Journals
Rizvi, S., Struthers, W., Shoikhedbrod, A. and Guilfoyle, J. 2022. Taking a moment to apologize: How and why mindfulness affects apologies. Journal of Experimental Psychology: Applied, 28(3): 661-675.
Rizvi, S. and Bobocel, D.R. 2016. Promoting forgiveness through psychological distance. Social Psychological and Personality Science, 7(8): 875-883.
Funded Research during the last 7 years
Funded Research during the last 7 years

| From-To | Source | Title | * | ** | Role | Amount |
| --- | --- | --- | --- | --- | --- | --- |
| 2019-2025 | SSHRC Insight Development Grant | The Role of Mindfulness in Offender Apologies | R | C | PI | $ 55,149 |
| 2019-2025 | University of New Brunswick, Research Fund Competition Series | Can Mindfulness Foster Offender Apologies? | R | I | PI | $ 3,149 |
| 2019-2020 | University of New Brunswick, Faculty of Business Award | Mindfulness and Post-transgression Related Responses | R | I | PI | $ 3,000 |
LEGEND:
*Purpose
C: Contract (R and D) | E: Equipment Grant | R: Research Grant | S: Support Award | P: Pedagogical Grant | O: Other, U: Unknown
**Type
C: Granting Councils | G: Government | F: Foundations | I: UO Internal Funding | O: Other | U: Unknown
Role
PI = Principal Investigator | Co-I = Co-Investigator | Co-PI = Co-Principal Investigator