Admission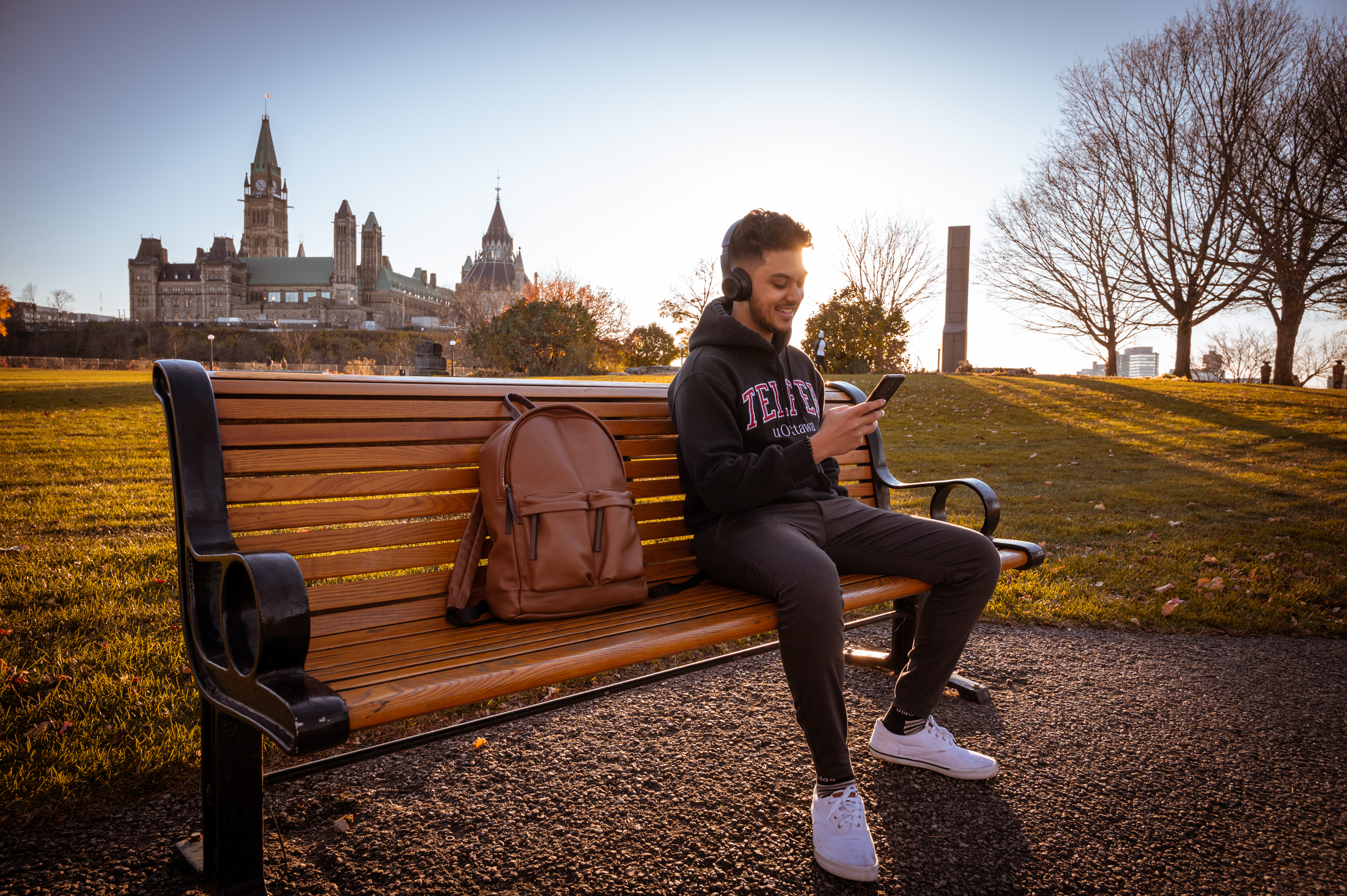 Congratulations on your decision to embark on your MSc in Management journey.
Here is everything you need to know to get started.
The MSc Admissions Committee reviews all complete applications (domestic and international) following the February 1st deadline. We send the first round of offers to applicants between early to mid-March. Review the list of items you need to apply and follow our step-by-step checklist for submitting your online application. You can also book an appointment with a recruitment specialist to walk you through the application process. Once your application is complete, our admissions team reviews it for the next available academic year.
The sooner you submit your application, the closer you are to joining Telfer Nation.
Admission Criteria
N.B. Please note that the Master of Science in Management courses are only offered in English.
Applicants who have a four-year undergraduate (honours) degree in various disciplines, such as (but not limited to) management, science, engineering, social sciences, health sciences, law, and the arts are eligible for admission to the MSc in Management program. Some program concentrations have specific educational background requirements. For concentrations that do not, the admission committee evaluates the suitability of each applicant's educational background on a case-by-case basis.
To be considered, applicants must have at least a 75 percent (B+) cumulative grade point average (CGPA), calculated in accordance with graduate studies guidelines (last 20 courses for foreign transcripts or last 60 units for Canadian and USA transcripts). Students lacking an academic background in management may be required to complete prerequisite coursework as a condition of admission. The specific requirements of the qualifying program will be determined by the admissions committee based on the academic and professional profile of the applicant.
Additional concentration-specific admission requirements:
Accounting concentration: Applicants who hold non-accounting undergraduate degrees are required to have completed introductory courses in Financial Accounting and Management Accounting. Such applicants are also expected to have taken courses in economics, finance, statistics, and management. Upon admission, before the start of the fall term, non-accounting students must take two additional accounting core courses at the undergraduate level, such as Seminar in Accounting Theory.
OBHR concentration: Applicants are expected to have taken undergraduate courses in human resources management or organizational behaviour (or related fields). They are also expected to have taken at least one undergraduate course in statistics for the social sciences (e.g., statistics for management, statistics for psychology).
Applicants having completed their undergraduate degree at the University of Ottawa or other Canadian universities with a CGPA equal to or above 8.0 (at the time of their application) will not be required to write either the GMAT or the GRE.
All other applicants must achieve at least a 50th percentile score on either the GMAT (General Management Admission Test) or GRE (Graduate Record Examinations).
The MSc in Management offered in English requires one of the two following Admission Tests:
GMAT & GRE Tools (© Copyright Kaplan, Inc.)
N.B. Please note that the Master of Science in Management courses are only offered in English.
Admitted students are required to read, understand, comment, and build upon the latest and most impactful management-related scholarly literature. This literature is overwhelmingly published in English, especially in the program's particular concentration areas. Thus, although all students can choose to write their course deliverables and thesis/project in either English or French, they must at least be able to understand, speak, and write in English.
Candidates whose first language is not English must submit ONE of the following to confirm their English proficiency (the test scores cannot be more than two years old as of September 1 of the year of potential entry into the program):
Proof of completion within the last five years, of a previous degree program in an English language university.
Proof of recent prolonged residence and exercise of a profession in an English speaking country (normally at least four years over the last six years)
A score of at least 100 (Internet-based) or 250 (computer-based) on the Test of English as a Foreign Language (TOEFL)
A score of at least 7 in at least three of the four Academic International English Language Testing System (IELTS) tests (Reading, Listening, Writing, Speaking) and at least 6 in the fourth. The General Training IELTS test is not accepted.
A score of at least 68 on the Pearson Test of English (Academic) (PTE Academic)
An interview with the admission committee may be required to assess program fit.
Application Process
Our one-year MSc MGT - Research Project option enhances your research skills in a specific sphere of management to help you enter the workforce with applied knowledge and expertise.
Our MSc MGT - Research Project with Co-op option makes your resume stand out by giving you meaningful and relevant work experience along with management research expertise. Students seeking admission in the CO-OP option will need to be admitted in the One-Year with Research Project option first and apply to CO-OP during the first term of their studies.
Our two-year MSc MGT - Thesis option allows you to pursue a career in research or academia. It's a required credential you will need to apply to top PhD programs.
You must choose your area of concentration prior to admission into the program. The accounting; business analytics; entrepreneurship; finance; innovation management; marketing & behavioural science; or organizational behaviour and human resources (OBHR) concentration will appear on your official transcript once you complete all your concentration's specific course requirements. Your thesis or research project topic will be aligned with that concentration.
Note: The Business Analytics and the Marketing and Behavioural Science concentrations are newly approved and do not yet appear on the OUAC application. To apply, you must select any of the available M.Sc. in Management concentrations found on the OUAC application. Once you receive a confirmation email from the University of Ottawa, you must contact us at This email address is being protected from spambots. You need JavaScript enabled to view it. to confirm your choice of concentration.
If you are applying to the one-year research project or research project with co-op option, a project supervisor is assigned to you based on your desired concentration.
For the two-year thesis option, finding a thesis supervisor before you apply to the program gives you a much greater advantage of gaining entry into the program if you meet all the admission requirements. By having a thesis supervisor and an idea of the topic you would like to pursue before you apply, you show the admissions committee that you are ready to start your research journey.

How to find a thesis supervisor
Complete the OUAC application form online at uOttawa.ca/graduate-studies/programs-admission/apply. Your application is transmitted once you pay the application fee. You will receive by email your uoAccess ID and password within 3 to 5 days. This ID and password allow you to log in to the uoZone student portal.
Note: The Business Analytics and the Marketing and Behavioural Science concentrations are newly approved and do not yet appear on the OUAC application. To apply, you must select any of the available M.Sc. in Management concentrations found on the OUAC application. Once you receive a confirmation email from the University of Ottawa, you must contact us at This email address is being protected from spambots. You need JavaScript enabled to view it. to confirm your choice of concentration.
Get ready in advance, you will be required to upload the following documents within your uoZone portal once you have submitted your online application through OUAC.
Curriculum vitae (resume): Detail research or academic experience relating to your area of research interest.
Statement of research interest: The research statement is a letter of intent stating your motivation for studying in the MSc in Management program, your commitment to conducting research, and outlining your preferred areas of research interest. Indicate your concentration and identify a possible research supervisor as part of the application process. (Should be between 800-1000 words).
Admission test scores (GMAT or GRE): To speed up the evaluation process, please upload a copy of your GMAT or GRE report. Request that official GMAT or GRE test results be available electronically to the Telfer Graduate Office.

GRE institutional code is 0993
The GMAT department code is 4BZ-76-44 (MSc in Management)

Transcripts: Please upload one transcript from each post-secondary institution that you attended.

Transcripts from non-Canadian and non-American institutions should include the grading scale (often found at the bottom or the back of the transcript. If not, you need to obtain it from your school).
Transcripts from the University of Ottawa will be requested by our office.
If the transcript is not in English or French, a certified translation must be submitted.
N.B. Official and recent transcripts will be required in the event of an admission offer.

Please have them delivered to the following address:

Telfer School of Management
55 Laurier Avenue East, Room 4160
Ottawa, ON
K1N 6N5 Canada
In the event of an admission offer, candidates who completed their studies in China must submit official translations (transcripts and diplomas) certified by the China Higher Education Student Information and Career Center (CHESICC). They must be sent directly to our institution.

Official language proficiency test scores: Test scores from one of the following tests need to be submitted if applicable: TOEFL, IELTS, other. To be valid, the test score must be less than two years old at the time of application. To speed up the evaluation process, please upload a copy of your language test report. Ask an officer from ETS (TOEFL) or IELTS to make the results available electronically to the Telfer Graduate Office.

TOEFL institutional code is 0993.
When all sections of the online application have been filled, you can proceed to submit your complete application. If you forgot to fill-in mandatory sections you will be re-directed to the error/warning section. Review these notifications. Once reviewed you can proceed to submit your complete application and pay the application fee.
In order for your application to be submitted to the Telfer School of Management, you will need to pay the non-refundable fee of $110 CAD. Application fees cannot be waived.
You will receive an email from the University of Ottawa within ten days following your online submission. This email will contain your student number, uoAccessID, and password to access the uoZone student portal. If you did not receive this email, make sure to check your OUAC account to ensure that your application was successfully submitted.
Once you have received your uOttawa log-in credentials, sign in to the student portal where you will be able to submit the required documents to complete your application.
Once you have logged in, you must go to the "Applications" section to have access to uoDoc: Upload Admissions Documents application where you will be able to upload your documents.
Note:
The selection committee will not consider applications without all required documents.
The University of Ottawa does not accept paper documents. If you submit paper versions of any documents at the time of the admission process, they will be shredded. Any documents received other than those required will be disregarded and deleted.
Any document not written in English or French must be accompanied by an official translation in English or French.
If you are having problems uploading your electronic documents, please contact the This email address is being protected from spambots. You need JavaScript enabled to view it..
Add your two referees' contact information in the Admission Portal checklist (uoZone). Your referees will receive an email from the University of Ottawa with a link to a recommendation form to be submitted virtually. The referees should be an academic contact with knowledge of your research abilities.
We remain flexible regarding the requirement of 2 academic letters of recommendation, as this is only one aspect of your application.
Should you be facing difficulties obtaining 2 references, please contact our recruitment team at This email address is being protected from spambots. You need JavaScript enabled to view it. to discuss other possibilities.
Once you have completed these steps, you will have officially applied to the Telfer School of Management! An admissions decision will be communicated with you via uoZone.
Application Deadlines
Deadline date to submit a complete application file:
February
1st
First Consideration Deadline (All Applicants)
Based on availability in the program, applications submitted or completed after the deadline will be considered on a rolling basis following the first round of offers.
Fees and Financing
Learn more about the fees accompanied by the MSc MGT program and the opportunities for financial support and scholarships.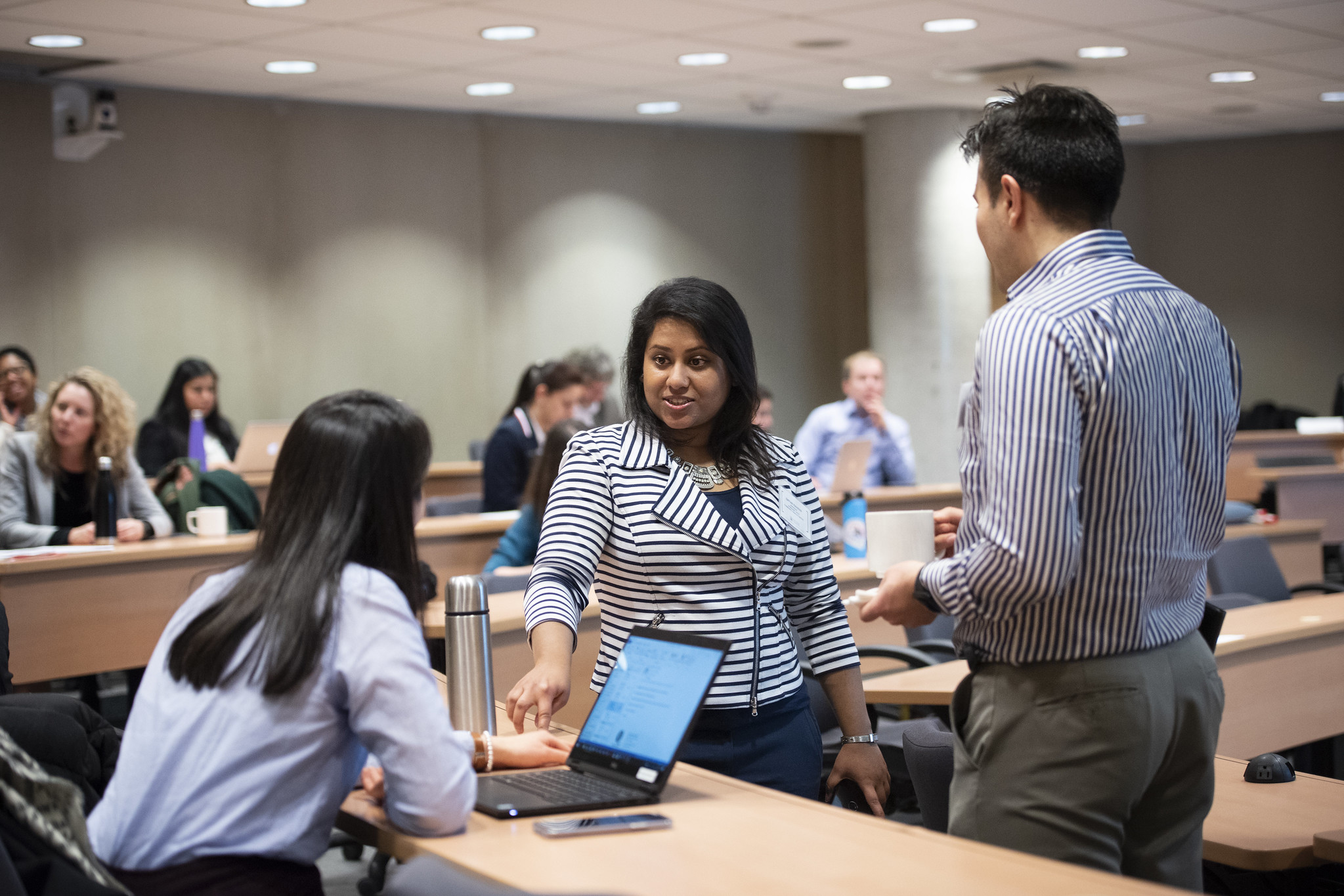 Have any questions?
Talk to a recruiter via email, chat, or book an appointment.
Frequently Asked Questions
If you have successfully completed compulsory units or their equivalents before admission, you will be granted an exemption permitting you, on the advice of their supervisor, to replace those units with elective units in the program. To be eligible for exemption, the units must have been completed with a grade of 70 percent (B) or better, with no more than five years before admission to the MSc. The maximum number of units for which an exemption can be granted is six. No exemption will be given for the course MGT 5300. The general regulations in effect for graduate studies, section B 2.7, apply for the transfer of units.
The decision to enroll in the co-op option must be made before the start of the program in September. Otherwise, there will be insufficient time for you to find suitable co-op placements.
Yes, but applying to several concentrations may give the admission committee the impression that you do not know what you want to do. If you are not sure which concentration is right for you, we encourage you to speak to one of our recruiters who will be able to guide you in your decision.
Yes! You have until the end of the first (fall) term to transfer to either of the two other program options.
You can submit your application before receiving your GMAT or GRE scores. However, you must add all the elements of your application to uoDoc, including your testing scores, for your application to be reviewed.