Telfer Annual
Research Report
2019-2020
In 2019–2020, the Telfer School of Management research community expanded the frontiers of research to help foster a happier, healthier, wealthier and more sustainable Canada.
In 2019, Telfer researchers moved to implement the four Areas of Strategic Impact and advance their work. Their collaborations led to the development of brown bag research talks, research projects of varying scope, graduate student training, outreach plans and other exciting initiatives.
In early 2020, the COVID-19 pandemic hit, shuttering businesses, challenging leaders, transforming our concept of the workplace, disrupting interactions and upending our work-life balance. Organizational leaders, government officials, professionals in various sectors and the community needed bold ideas to address the questions it brought to the fore. Telfer researchers stepped up to make a difference and face the unprecedented challenges faced by our society.
As the Canadian economy begins to reopen, many questions and challenges will emerge. Our research community will continue seeking answers and sharing bold ideas to support our leaders in fostering a better future for all Canadians.

---
Wojtek Michalowski
Interim Dean

Bold Ideas for a
Better Canada
The Telfer School of Management is mapping its future as a top research-intensive business school. Faculty members are undertaking research to create knowledge with community impact and to enrich the student learning experience.
Through novel, bold research ideas, we are also committed to shaping a better Canada, as a better Canada means a better world.

Covid-19 Challenges
The COVID-19 pandemic has pushed both public and private organizations to step up and respond to problems and underlying societal challenges that will persist beyond it. To address these challenges, Telfer researchers have looked for ways to weather the storm and answered questions about the future of work, businesses, governance, leadership and the health care system.
Award Winning Research
Through cutting-edge research and bold ideas, our researchers continue to address challenges faced by organizational leaders, government officials, professionals in various sectors and the community. For several years, the quality and impact of this research have been recognized by the federal funding agencies. The Telfer School of Management has one of the leading success rates in Social Sciences and Humanities Research Council competitions.
Read more about the new, award-winning research projects that will contribute to building knowledge for a better Canada.
External Funding
Internal Funding and Awards
Other government funding
MITACS Globalink
Jonathan Patrick - Robust Resource-Service-to-Patient Allocation Planning in Mass Casualty Incidents.
MITACS Accelerate
Morad Benyoucef - A Dynamic Predictive Lead Scoring System for Inside Sales.
National Research Council of Canada
Artificial Intelligence for Design Challenge Program
Michalowski, Wojtek - Artificial intelligence protein design for drugs and gene therapies.
New
Thought
Leaders
A strong research culture is cultivated by attracting researchers committed to making a difference through teaching, research and public engagement.
Through strategic hiring, we have been investing in a new generation of thought leaders. In 2019–2020, seven new professors joined our vibrant research community.
These new additions will support our mission to develop bold ideas for a better Canada.
Meet our new professors.
Success in Numbers
$1,5 M
in research funding
4,248
citations of publications
3,389
international publications citing Telfer research
641
international co-authors
155
media references of Telfer research
One of the Highest Success Rates in Tri-Agency Competition
356
people attended the Telfer Forums
572,000
impressions @TelferResearch
96,807
impressions on Telfer LinkedIn
Graduate Student
Accomplishments
Telfer graduate students are a vital part of our research success story. Since the creation of research-based master's programs in 2006–2007 and the doctoral program in 2016–2017, our graduate students have had remarkable success in securing research scholarships and awards.
We prepare graduate students to become the next generation of thought leaders. They will build the knowledge-based society that a better Canada needs to thrive.

In 2019–2020, our research community stepped up to make a difference by sharing bold ideas about entrepreneurship, management, governance, health care transformation and the workplace environment. But more than just sharing their expertise through newspaper articles, op-eds or radio shows, Telfer professors engaged business leaders, government and the community in exciting discussions at our Telfer Forum and Telfer Health Transformation Exchange events. They also welcomed top-notch research partners at various events to advance student understanding and training, and strengthen our collaborations in the academic community.
Public Events
Academic Events
CPA-Accounting and Governance Research Centre Seminars
Omrane Guedhami, professor of international finance at the University of South Carolina's Moore School of Business, discussed his research about creditor rights and the costs of high leverage.
Health Systems and Management Research Seminars
The Telfer School of Management welcomed 10 established scholars based at prominent universities and research centres around the globe, including the University of Auckland (New Zealand), the Holon Institute of Technology (Israel), IBM Research (U.S.), the University of Illinois at Chicago (U.S.) and Michigan State University (U.S.).
New Faculty Seminars
The academic community, professionals and organizational leaders heard how Telfer professors Ahmed Khalil Ben Ayed, Jennifer Dimoff, Suhaib Riaz, Sara Hajmohammed, Mariam Humayun, and Fabio Moneta are advancing research and practice in the areas of marketing, organizational behaviour/human resources, management, operations and project management, and finance.
Published on "The Conversation"
In The News
In 2019-2020, professors and graduate students at the Telfer School of Management contributed to the advancement of research and the public debate on several research topics.
Driving bold ideas for a better future
As a leading research-intensive institution, the Telfer School of Management is developing bold ideas while firmly responding to the needs of society. The Telfer community looks forward to seeing how new knowledge in these four research pillars will be applied to further our goal of building a better Canada. Discover how Telfer's Areas of Strategic Impact will shape the future:
Meet the
research
office team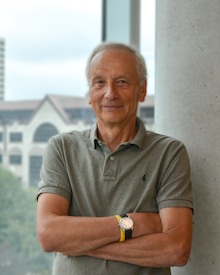 Wojtek Michalowski
Vice-Dean, Research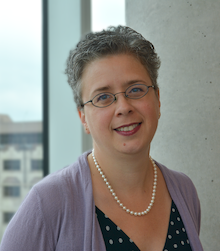 Anne-Julie Houle
Manager, Research Enterprise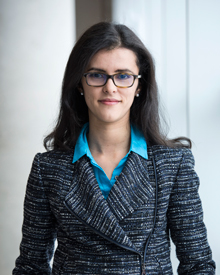 LidianeCunha
Research Knowledge Mobilization Officer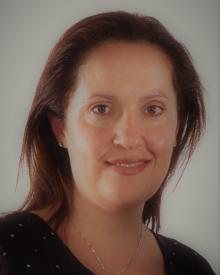 RaniaNasrallah-Massaad
Research Advisor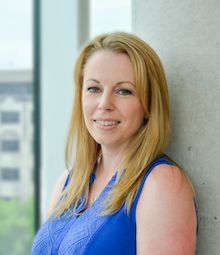 KathyCunningham
Research Coordinator and Administrator