The 2021 Annual "Telfie" Awards with Dean Brutus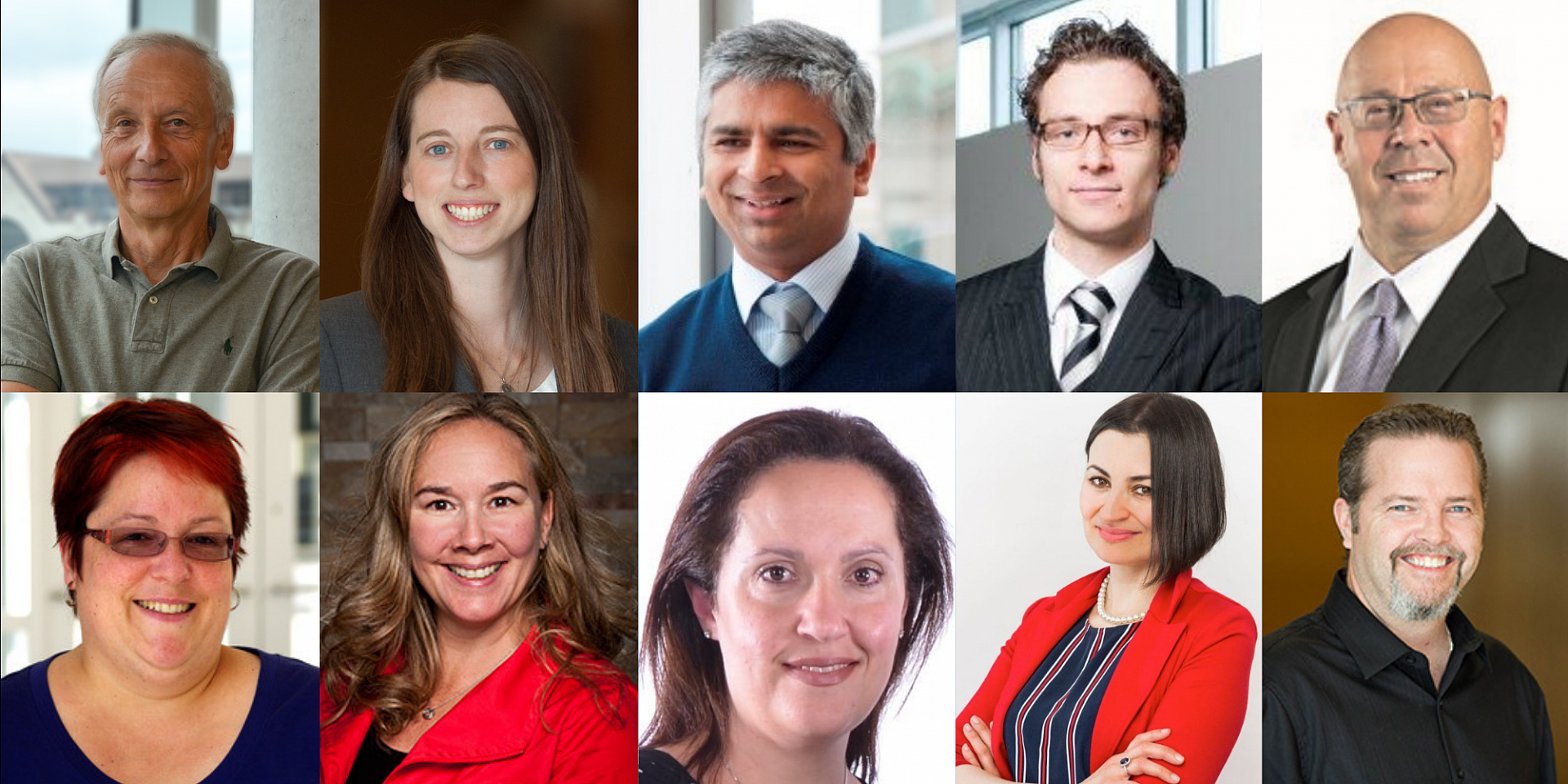 On June 23rd, the Telfer School of Management held its Annual Excellence Recognition Assembly. Hosted for the first time by Dean Stéphane Brutus, this annual summer meeting is an opportunity to highlight the efforts and exceptional work of the Telfer faculty and staff members with awards assigned through votes by their colleagues and peers.
Revamped Telfer Awards
The Telfer Awards ("Telfie") recipients include staff and faculty members who have distinguished themselves through excellence in service and dedication to their work while showing leadership and initiative that has greatly benefitted the Telfer community. For the first time since its creation, the Telfer Awards ballot was open to part-time faculty members, creating 3 additional awards recognizing the contribution of part-time professors. The 2021 Telfer Awards winners are:
Support Staff Members
Full-Time Faculty Members
Wojtek Michalowski, Full Professor of Health Informatics and Decision Support, and former Interim Dean
Jane O'Reilly, Associate Professor and Telfer Fellow in Workplace Wellbeing
Shantanu Dutta, Vice-Dean (Research) and Telfer Fellow in Global Finance
Part-Time Faculty Members
Jasmin Manseau, Part-Time Professor on Long-Term Assignement, PhD Candidate
Marc Tassé, Corporate Ethics and Financial Crimes Expert & Part-Time Professor
Dorra Jlouli, Founder and CEO, Green & Smart Alternatives & Part-Time Professor
Patricia Ann O'Rourke Award for Excellence in Service
Created in 2014, this award honours Patricia Ann O'Rourke, an individual who provided exceptional service to one and all over the course of her career, for the greater benefit of the Telfer School and its stakeholders. She personified service excellence and was an inspiration to each of her colleagues, faculty and support staff alike. Patricia retired the same year after 32 years of service.

This annual award recognizes an employee (either faculty or administrative staff) who has demonstrated a strong desire and ability to help others, and in doing so, advance the interests of the School and contribute to the development of a culture of service excellence.

The 2021 Patricia Ann O'Rourke Award winner is:
Congratulations to all 2021 winners who, in their own unique way, embrace the Telfer vision ofx building a Better Canada through their work and dedication to our School!