Jane O'Reilly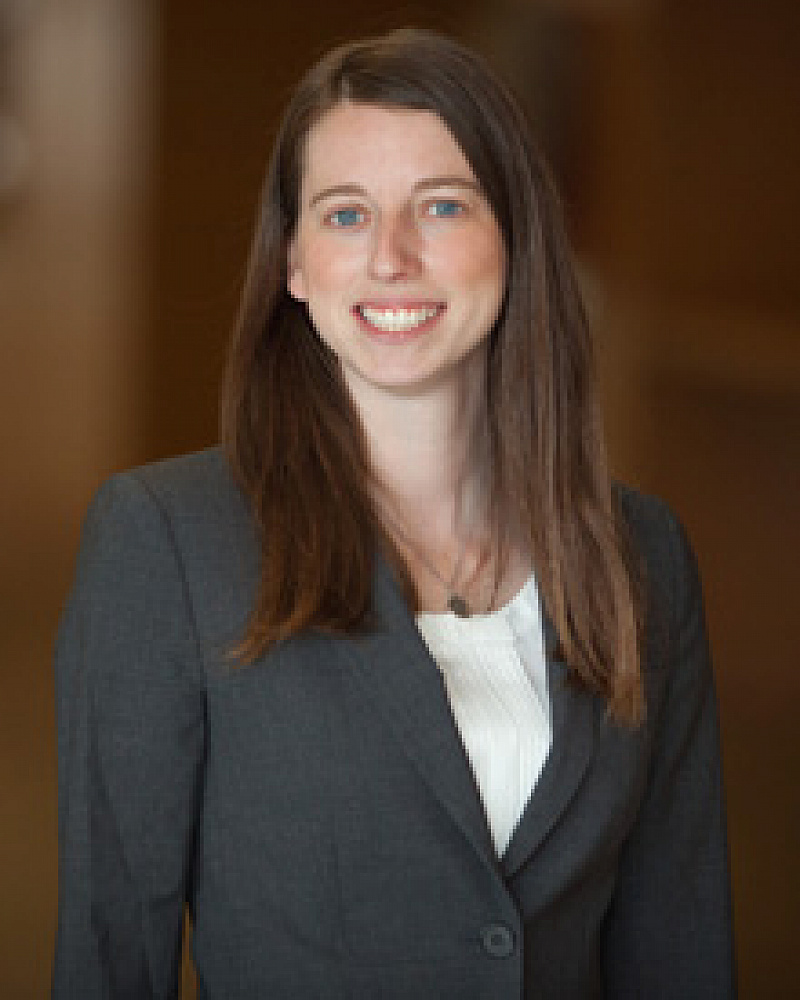 Associate Professor
Telfer Fellow in Workplace Wellbeing
B.Com. (Queen's), M.Sc. (Queen's), Ph.D. (UBC)
Location

DMS 5123

Telephone

613-562-5800 x 4917
Email

This email address is being protected from spambots. You need JavaScript enabled to view it.

Website
---
Biography
Jane O'Reilly holds a PhD from the Sauder School of Business, University of British Columbia and an M.Sc. in Management from Queen's University School of Business. She is an Associate Professor in the area of organizational behaviour and human resource management. She teaches courses in organizational behaviour at the undergraduate and graduate levels.
Research Interests
Professor O'Reilly's research examines informal workplace interactions and relationships. Her main research areas are mistreatment and social sexual behaviours in organizations. Her work on third-party mistreatment is focused on how bystanders can help (and sometimes further harm) the targets of workplace bullying and harassment. She also studies workplace social exclusion as a form of mistreatment, and how being left out of the social circle at work can be detrimental to employees' well-being. Her research program seeks to understand when social sexual behaviour in the workplace translates into harassment and when it does not. Her work is published in peer-reviewed management journals such as Organization Science, Academy of Management Review and Journal of Management.
Publications during the last 7 years
Papers in Refereed Journals
Sheppard, L. D., O'Reilly, J., J., van Dijke, M., Restubog, S. L. D. and Aquino, K. 2020. The stress-relieving benefits of positively experienced social sexual behavior in the workplace. Organizational Behavior and Human Decision Processes, 156: 38-52.
Robertson, K. and O'Reilly, J. 2020. Killing them with kindness? A study of service employees' responses to uncivil customers. Journal of Organizational Behavior, 41(8): 797-813.
Robertson, K., O'Reilly, J. and Hannah, D. 2020. Finding meaning in social networks: A social capital perspective of the impact of relationships on the meaningfulness of work. Academy of Management Review, 45(3): 596-619.
Bonaccio, S., Lapierre, L.M. and O'Reilly, J. 2019. Creating work climates that facilitate and maximize the benefits of disclosing mental health problems in the workplace. Organizational Dynamics, 48(3): 113-122.
Bonaccio, S., O'Reilly, J., O'Sullivan, S.L. and Chiocchio, F. 2016. Nonverbal Behavior and Communication in the Workplace-A Review and an Agenda for Research. Journal of Management, 42(5): 1044-1074.
O'Reilly, J., Aquino, K. and Skarlicki, D. 2016. The Lives of Others: Third Parties' Responses to Others' Injustice. Journal of Applied Psychology, 101(2): 171-189.
Chapters in Books
Bonaccio, S., O'Reilly, J. and O'Sullivan, S. Nonverbal Communication in Work Contexts. In Griffin, R.. Oxford Bibliographies in Management. New York: Oxford University Press, 2017.
O'Reilly, J. and Bonaccio, S. Nonverbal Communication. In Rogelberg, S.G.. The SAGE Encyclopedia of Industrial/Organizational Psychology, 2nd edition. Thousand Oaks, CA, USA: Sage Publications, 2017.
O'Reilly, J. and Banki, S. Research in Work and Organizational Psychology: Social Exclusion in the Workplace. In Riva, P. and Eck, J.. Social Exclusion: Psychological Approaches to Understanding and Reducing Its Impact. M.E. Sharpe, Inc., 2016.
Funded Research during the last 7 years
Funded Research during the last 7 years

| From-To | Source | Title | * | ** | Role | Amount |
| --- | --- | --- | --- | --- | --- | --- |
| 2022-2027 | Canada Foundation for Innovation (CFI) - John R. Evans Leaders Fund | Inclusion, Interaction, and Intervention: The Triple-I Lab | R | F | Co-I | $ 519,576 |
| 2022-2027 | Ontario Research Fund (ORF) | Inclusion, Interaction, and Intervention: The Triple-I Lab | R | G | Co-I | $ 519,576 |
| 2018-2023 | SSHRC Insight Grant | How can managers support and ensure the positive consequences of employees' disclosure of a mental health challenge? | R | C | Co-I | $ 207,756 |
| 2018-2023 | SSHRC Insight Grant | Inauthentic and Authentic Forgiveness in the Workplace | R | C | PI | $ 76,062 |
| 2017-2018 | Research Development Program, Bridge Funding | Forgiveness in Organizations | R | I | PI | $ 8,264 |
| 2016-2018 | Telfer School of Management Partnership Grant Competition | The Antecedents, Manifestations, and Consequences of Mental Illness Disclosure at Work | R | I | PI | $ 50,000 |
| 2014-2016 | SSHRC Insight Development Grant | Third Parties' Responses to Sexual Harassment in the Workplace | R | C | PI | $ 39,952 |
LEGEND:
*Purpose
C: Contract (R and D) | E: Equipment Grant | R: Research Grant | S: Support Award | P: Pedagogical Grant | O: Other, U: Unknown
**Type
C: Granting Councils | G: Government | F: Foundations | I: UO Internal Funding | O: Other | U: Unknown
Role
PI = Principal Investigator | Co-I = Co-Investigator | Co-PI = Co-Principal Investigator