Stéphane Brutus
(He/Him)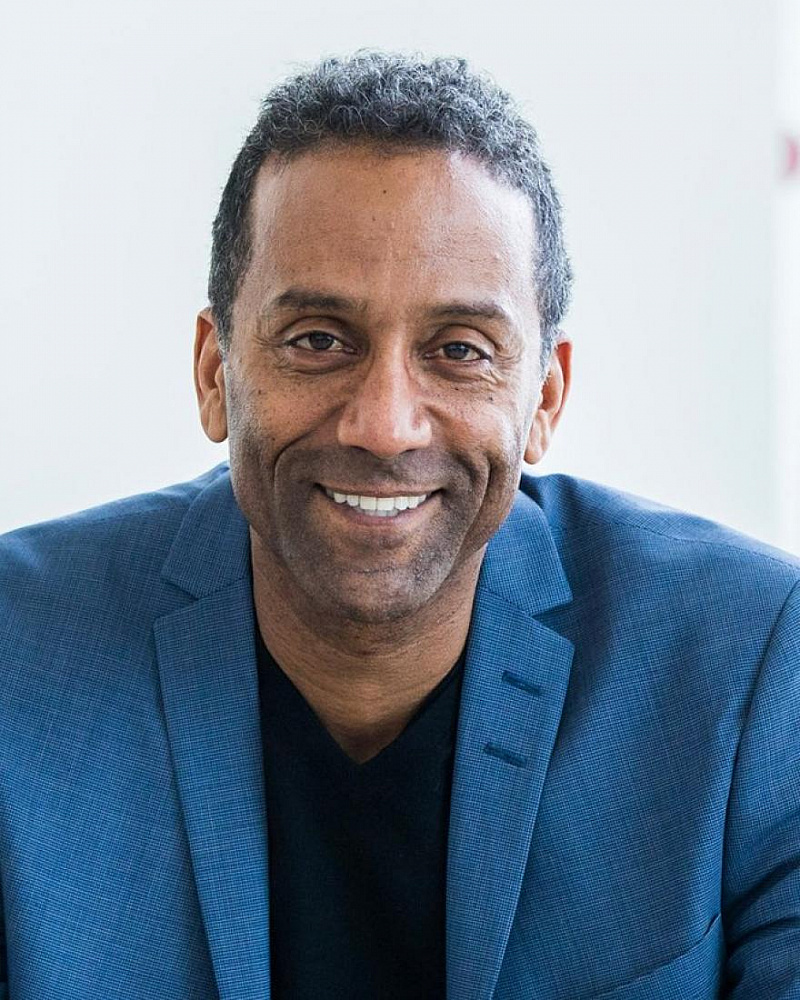 Full Professor
Dean of the Telfer School of Management
B.A. (Simon Fraser University), M.A. (Bowling Green State University), Ph.D. (Bowling Green State University), Post-Doctoral Fellowship (Center for Creative Leadership)
Location

DMS 4107

Telephone

613-562-5800 x 5815
Email

This email address is being protected from spambots. You need JavaScript enabled to view it.
---
Biography
Stéphane Brutus is the Dean of the Telfer School of Management. He obtained his PhD in Industrial-Organizational Psychology from Bowling Green State University. He also completed a post-doctoral fellowship at the Center of Creative Leadership (CCL) in Greensboro, North Carolina. At Concordia University, Dr. Brutus served as Dean (Interim), Associate Dean Graduate Professional Programs, and Chair of the Management Department. He was also Director of Bell Research Center for Business Process Innovation.
Dr. Brutus' research focused mainly on feedback processes in organizations. His research has been published in the Journal of Management, Academy of Management Learning and Education, Personnel Psychology, Leadership Quarterly, Human Resource Management Review, and Journal of Business and Psychology. He was a Visiting Professor at Universidade Federal da Bahia, in Brazil and Universidad Pablo de Olavide and Instituto de Empresa, in Spain.
Publications during the last 7 years
Papers in Refereed Journals
Donia, M.B.L., Mach, M., O'Neill, T.A. and Brutus, S. 2022. Student Satisfaction with Use of an Online Peer Feedback System.

Assessment & Evaluation in Higher Education

, 47: 269-283.
Brutus, S. and Bothello, J. 2021. Pageantry, prizes, and pedagogy: A tournament ritual view on business school case competitions.

Academy of Management Learning & Education

.
Dandalt, E. and Brutus, S. 2020. Teacher performance appraisal regulation: A policy case analysis.

NASSP Bulletin

, 104(1): 20-33.
Dandalt, E. and Brutus, S. 2020. Faculty promotion evaluation and gender equity in business schools.

Educational Management Administration and Leadership

.
Sahir, R. and Brutus, S. 2018. A view of the role of expert in corporate consulting.

Consulting Psychology Journal: Practice and Research

, 70(2): 95-112.
Donia, M.B.L., O'Neill, T.A. and Brutus, S. 2018. The longitudinal effects of peer feedback in the development and transfer of student teamwork skills.

Learning and Individual Differences

, 61: 87-98.
Brutus, S., Javadian, R. and Panaccio, A. 2017. Cycling, car, or public transit: A study of stress and mood upon arrival at work.

International Journal of Workplace Health Management

, 10(1): 13-24.
Chapters in Books
McCauley, C.D. and Brutus, S. Application of 360 Feedback for Leadership Development. In Church, A.H., Bracken, D.W. , Fleenor, J.W. and Rose, D.S..

The Handbook of Strategic 360 Degree Feedback

. Oxford, UK: Oxford University Press, 2019.
Anseel, F. and Brutus, S. Dyadic aspects of feedback. In Steelman, L.A. and Williams, J.R..

Feedback at Work

. Springer, 2019.
Funded Research during the last 7 years
Funded Research during the last 7 years

| From-To | Source | Title | * | ** | Role | Amount |
| --- | --- | --- | --- | --- | --- | --- |
| 2014-2016 | SSHRC | Insight Development Grant | R | C | Collaborator | $ 74,703 |
LEGEND:
*Purpose
C: Contract (R and D) | E: Equipment Grant | R: Research Grant | S: Support Award | P: Pedagogical Grant | O: Other, U: Unknown
**Type
C: Granting Councils | G: Government | F: Foundations | I: UO Internal Funding | O: Other | U: Unknown
Role
PI = Principal Investigator | Co-I = Co-Investigator | Co-PI = Co-Principal Investigator