Ambassador Program
Contact Information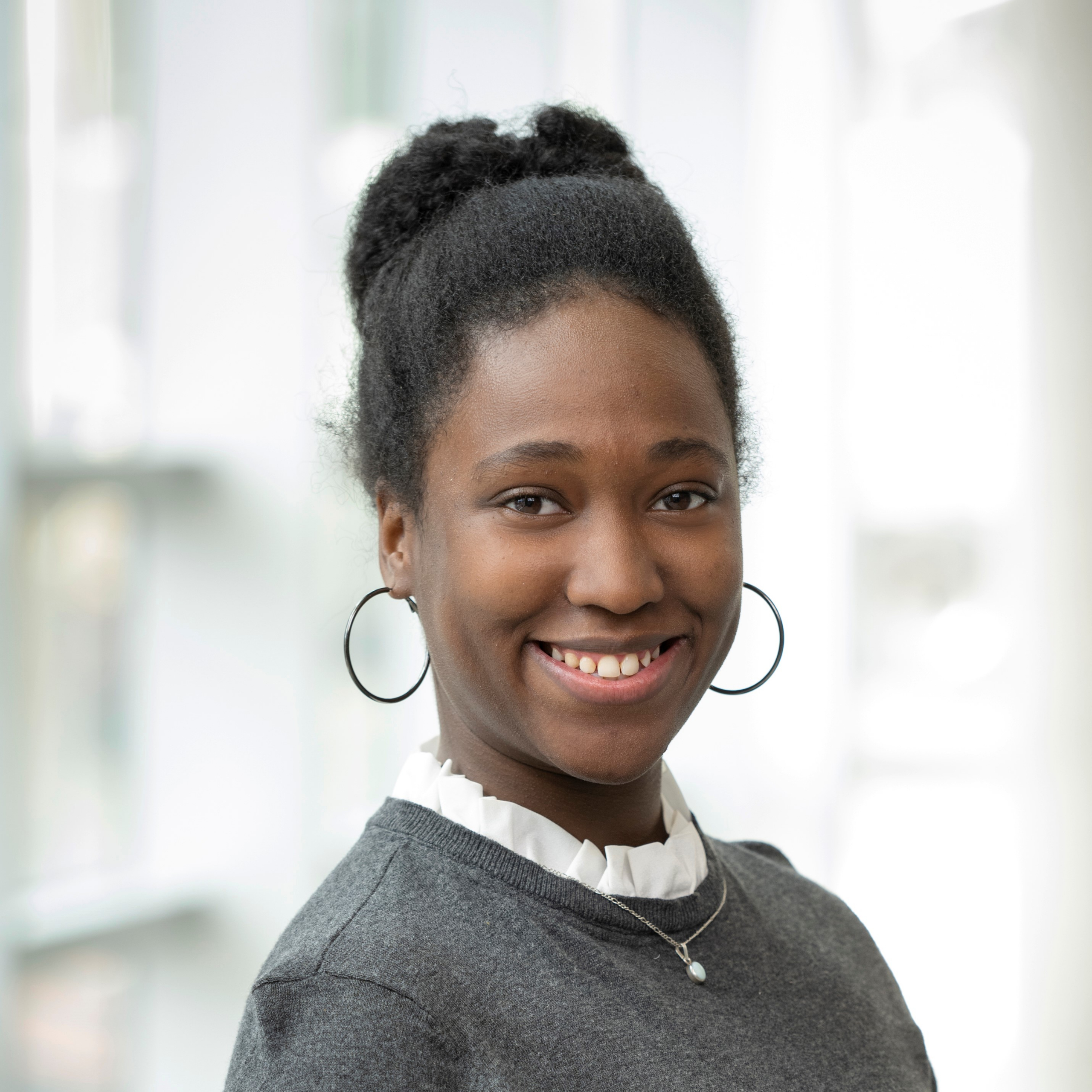 Gasline Deslouches
Career Engagement Coordinator
This email address is being protected from spambots. You need JavaScript enabled to view it.
613-562-5800 x 2882
Program Overview
Ambassadors are an integral part of the Career Centre team.
They act as a key link between the Career Centre staff and the Telfer School of Management student body. An Ambassador is responsible for working closely with the staff at the Career Centre to ensure that other students are aware of all the events and programs that the Career Centre offers, as well as of how they can benefit from them.
Career Centre Ambassadors are friendly, organized, and enthusiastic individuals who want to further not only their own career development, but also that of their peers. This extracurricular activity allows Ambassadors to develop skills that certainly will be transferable to future careers.
Meet the 2022-2023 Ambassador Team. If you see them around campus, be sure to say hi!
What does an ambassador do?
Act as a liaison between the Career Centre and the Telfer student clubs
Deliver interesting and informative presentations to classes about upcoming Career Centre events
Volunteer at the Career Centre's annual networking events (Telfer Connects and Telfer Networks)
Work with small teams on special projects
Help write and design the posts for the Ambassador student blog
Attend regular Ambassador Team Meetings (one meeting per month on average)
Promote upcoming Career Centre events to students from a booth in the DMS lobby during busy times of the year
Promote the Career Centre activities using social media tools such as Facebook, Twitter and Instagram
Conduct peer-to-peer advising on topics such as resumés, cover letters, LinkedIn profiles, Career Centre services, etc.
Organize social activities for the Ambassador team
Actively participate in the Career Centre's Financial Overseeing Committee
What can the program do for me?
The chance to develop and perfect your communication, presentation, teamwork, organizational, and networking skills
Increased exposure to potential employers
The opportunity to meet other students and make new friends
The ability to learn more about your own career goals and interests
Eligible for the Peter and Ann Koppel Scholarship for Excellence
Testimonials
Simone Albert
2017-2018 Co-Head Ambassador and Class of 2018 Graduate
"The Telfer Career Centre Ambassador Program gave me the opportunity to not only be a leader amongst my peers, but to make valuable connections with Telfer and the greater Ottawa community. I look back at my experiences in University and I can confidently say that the Career Centre gave me the tools and opportunities to succeed in ways no other group or organization has. 12/10 would recommend."
How can I become an Ambassador?
Students who wish to be an Ambassador must submit their application in the spring for the following academic year. In order to be considered for the 2023-2024 academic year, you must apply in March 2023.
You need to be:
Entering your 2nd, 3rd, or 4th year at the Telfer School of Management in September 2023
Willing and able to volunteer 3-4 hours per week
Enthusiastic, passionate and approachable (Ambassadors are a resource to other Telfer students)
Interested in your own career development, and knowledgeable about Career Centre events and programs
Responsible, punctual and organized
Application Deadline
For 2023-2024 cohort
Sunday, April 2, 2023
How do I apply?
Read the full job description.
Apply on Career Launch and complete application form (applications are now open).
Be sure to submit a copy of your resumé and cover letter with the application form.
Deadline to apply for the 2023-2024 academic year is Sunday, April 2, 2023.
A formal interview process will take place in the month of April 2023. Only those selected for an interview will be notified.