Ramzi Fathallah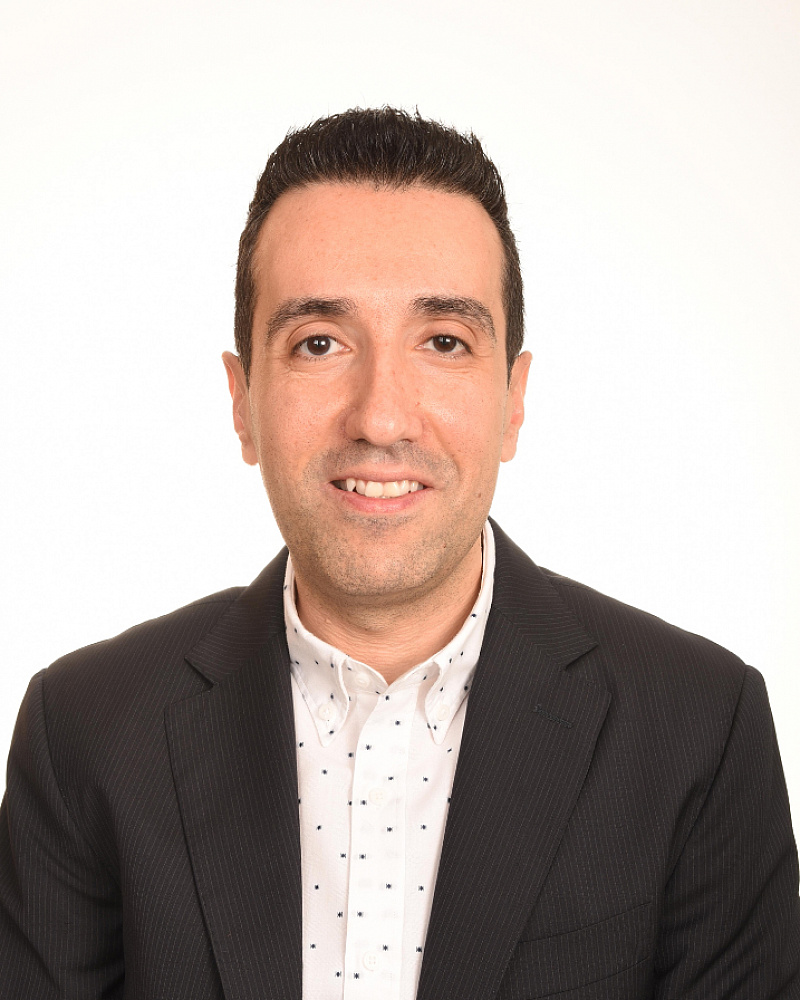 Assistant Professor
B.Sc. (Lebanese American University), M.Sc. (Lancaster), M.Sc. (London School of Economics and Political Science (LSE)), Ph.D. (Western University, Ivey Business School)
Location

DMS 6107

Telephone

613-562-5800 x 8451
Email

This email address is being protected from spambots. You need JavaScript enabled to view it.
---
Biography
Ramzi Fathallah is an Assistant Professor of Entrepreneurship and Family Business at Telfer School of Management. He holds a Master's degree in Management from the London School of Economics & Political Science (LSE) in the UK and a Ph.D. in Entrepreneurship from Ivey Business School in Canada. His research interest lies at the intersections of entrepreneurship, family business and international business. His work has been funded by the Social Sciences and Humanities Research Council of Canada (SSHRC) and the Ford Foundation. Ramzi has taught multiple courses in strategic management, international business, and family business at Western University, Canada and the American University of Beirut, Lebanon. Prior to pursuing an academic career, he worked as a management consultant.
Ramzi's research has been published in multiple journals, such as Entrepreneurship Theory and Practice, Journal of Business Ethics, and Journal of World Business.
Publications during the last 7 years
Papers in Refereed Journals
Samara, G., Parada, M.J. and Fathallah, R. 2022. The workplace social performance of family firms: a configurational approach. Management Research Review.
Branzei, O. and Fathallah, R. 2021. The End of Resilience? Managing Vulnerability Through Temporal Resourcing and Resisting. Entrepreneurship Theory and Practice.
Fathallah, R., Sidani, Y. and Khalil, S. 2020. How religion shapes family business ethical behaviors: An institutional logics perspective. Journal of Business Ethics, 163(4): 647–659.
Daou, A., Joseph, J., Yousif, D.S., Fathallah, R. and Reyes, G. 2019. Intellectual capital and resilience in torn societies. Journal of Intellectual Capital, 20(4): 598-618.
Fathallah, R., Branzei, O. and Schaan, J.L. 2018. No Place like Home? How EMNCs detach from hyper turbulent contexts by arbitraging rents, values, and scales abroad. Journal of World Business, 53(5): 620-631.
Chapters in Books
Fathallah, R. Syrian refugee micro-entrepreneurs in Lebanon and Jordan. In Al-Dajani, H., Baroud, M. and Yassin, N.. Refugee Resilience and Adaptation in the Middle East. Taylor & Francis, 2023.
Fathallah, R. and Samara, G. The Transformative Function of Weak Institutional Environments: The Case of Business Families in the Arab Middle East. In Carney, M. and Dieleman, M.. De Gruyter Handbook of Business Families. Berlin: De Gruyter, 2022, (Accepted).
Invited Contributions and/or Technical Reports
Fathallah, R. 2020. "Shadows to Light: How Syrian refugees entrepreneurs adapt and operate in Jordan's informal economy", February.
Other Scholarly Contributions
(Case) Applegate, L. and Fathallah, R. 2022. "Twin Brothers in a Perfect Storm", Harvard Business Publishing, Boston, MA, United States. Case Number: 823034-PDF-ENG
Funded Research during the last 7 years
Funded Research during the last 7 years

| From-To | Source | Title | * | ** | Role | Amount |
| --- | --- | --- | --- | --- | --- | --- |
| 2023-2025 | SSHRC Insight Development Grant | "Built to last? Immigrant family businesses and next generation commitment | R | C | PI | $ 46,262 |
| 2020-2021 | University Research Board (URB), American University of Beirut | How Resilient Entrepreneurs Engage with Place at Times of War and Displacement | R | O | PI | $ 13,563 |
| 2019-2020 | University Research Board (URB), American University of Beirut | The Internationalization of Family Firms from Politically and Economically Adverse Environments | R | O | PI | $ 16,634 |
| 2018-2019 | Ford Foundation Research Fund | Informal adaptive mechanisms: Understanding adaptation, resilience, and agency in securing livelihoods in the informal economy among refugees from Syria in Lebanon and Jordan | R | F | PI | $ 25,591 |
| 2018-2019 | University Research Board (URB), American University of Beirut | In search of Greener Pastures: Migrating Business Ventures | R | O | PI | $ 13,653 |
| 2015-2019 | SSHRC Insight Grant | Making Disruption less Disruptive: How Businesses Survive and Thrive through Shocks and Disasters | R | C | Collaborator | $ 191,850 |
LEGEND:
*Purpose
C: Contract (R and D) | E: Equipment Grant | R: Research Grant | S: Support Award | P: Pedagogical Grant | O: Other, U: Unknown
**Type
C: Granting Councils | G: Government | F: Foundations | I: UO Internal Funding | O: Other | U: Unknown
Role
PI = Principal Investigator | Co-I = Co-Investigator | Co-PI = Co-Principal Investigator