Cheryl Qi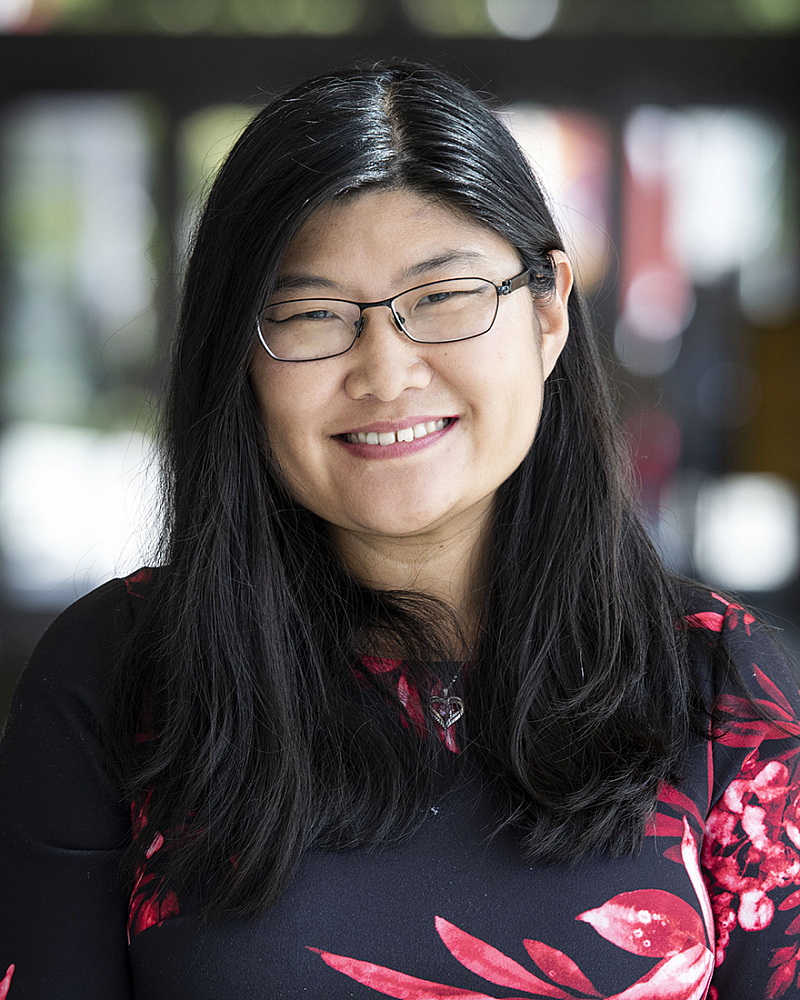 Associate Professor
B.S. (Beijing Normal University), M.S. (University of Kaiserslautern), Ph.D. (Purdue)
Location

DMS 7122

Telephone

613-562-5800 x 4700
Email

This email address is being protected from spambots. You need JavaScript enabled to view it.
---
Biography
Qianru (Cheryl) Qi is an Associate Professor of Finance in the Telfer School of Business at the University of Ottawa. Prior to joining Telfer, Professor Qi has conducted research and taught in the Stern School of Business at New York University, the Pratt School of Engineering at Duke University, and Fudan University, Shanghai, China. She has also served as a consultant for Morgan Stanley, New York and Citigroup, Shanghai.
Professor Qi is a financial economist who primarily studies financial and insurance technology. In addition, she studies the role technology plays in eliminating the inefficiencies in highly regulated industries such as banking, healthcare, and education. Her work has appeared in leading academic journals including Management Science and the Journal of Financial and Quantitative Analysis. Her research has been supported by the National Science Foundation in the US and the Chinese National Science Foundation as well as eight other national-level grants.
Professor Qi received her PhD in Financial Economics from Purdue University, her MS in Applied Mathematics from the University of Kaiserslautern, Germany, and her BS in Management Science from Beijing Normal University, China.
Research Areas
Professor Qi's current research spans four areas: AI-powered business decision-making, the value of risk management and economic resilience, new business models to bring down drug prices, and field experiments of personalized education for soft skills development.
Teaching Areas
Financial/Insurance Technology, Healthcare Finance, Financial Intermediation, Risk Management, Mergers and Acquisitions, Data science.
Publications during the last 7 years
Papers in Refereed Journals
Qi, Q(C)., Saadi, S. and Ben Omrane, W. 2023. Cryptocurrency Markets, Macroeconomic News announcements and Energy Consumption. Annals of Operations Research, (Accepted).
Qi, Q(C). and Mishra, B. 2022. Rethinking cancer drug discovery business model, post-COVID. Review of Business, (Accepted).
Qi, Q(C)., Saadi, S., Ben Omrane, W. and Guesmi, K. 2022. The High-frequency Impact of Macroeconomic News on Jumps and Co-jumps in the Cryptocurrency Markets. Annals of Operations Research, (Accepted).
Qi, Q(C). and Wang, J. 2021. Debt Structure Instability Using Machine learning Journal of Financial Stability. Journal of Financial Stability, (Accepted).
Qi, Q(C). and McConnell, J. 2021. Does CEO Succession Planning Create Shareholder Value? Journal of Finance and Quantitative Analysis, (Accepted).
Qi, Q(C)., Wang, J. and John, K. 2020. Bank Integration and the Market for Corporate Control: Evidence from Cross-State Acquisitions. Management Science.
Books
Qi, Q(C). The Role of Disclosure in Motivating Top Executives. Saarbrücken, Germany: LAP Lambert Academic Publishing, 2018.
Funded Research during the last 7 years
Funded Research during the last 7 years

| From-To | Source | Title | * | ** | Role | Amount |
| --- | --- | --- | --- | --- | --- | --- |
| 2023-2025 | SSHRC Insight Development Grant | Leveling the Playing Field: Synthetic Data Solutions for Labor Market Equality | R | C | PI | $ 68,919 |
| 2023-2024 | SSHRC Partnership Engage Grant | Detection of Criminal Activity in Decentralized Finance | R | C | PI | $ 24,889 |
| 2023 | University of Ottawa, Library OER Grant | The FinTech Explorer: A Comprehensive Guide to Case Studies, Course Notes, and Emerging Trends | P | I | PI | $ 7,489 |
| 2023 | Telfer School of Management, Telfer Nation Fund | Experiential learning in Portfolio Management | P | I | PI | $ 5,000 |
| 2022-2027 | SSHRC Insight Grant | Cyberattacks on Private Sector: Determinants and Consequences | R | C | Co-A | $ 62,250 |
| 2020-2022 | Telfer School of Management Research Grants (SMRG) | Artificial Intelligence for Labor Market Equality | R | I | PI | $ 13,000 |
| 2019-2020 | Shenzhen Stock Exchange | Machine learning for Network analysis: Evidence from Corporate Production Network | R | O | Co-I | $ 15,000 |
| 2018 | National Science Foundation - Small Business Innovation Research (SBIR) | Bio-Unified Research Project Agent | O | F | PI | $ 50,000 |
| 2015-2016 | Ministry of Science and Technology (China) | Accelerating Translational Research and Commercialization in Scientific Parks | R | G | Co-I | $ 65,000 |
| 2014-2016 | National Science Foundation of China | Trust Repair in Corporations: Experimental Approaches | R | F | PI | $ 36,000 |
LEGEND:
*Purpose
C: Contract (R and D) | E: Equipment Grant | R: Research Grant | S: Support Award | P: Pedagogical Grant | O: Other, U: Unknown
**Type
C: Granting Councils | G: Government | F: Foundations | I: UO Internal Funding | O: Other | U: Unknown
Role
PI = Principal Investigator | Co-I = Co-Investigator | Co-PI = Co-Principal Investigator
Areas of Strategic Impact