Mayur Joshi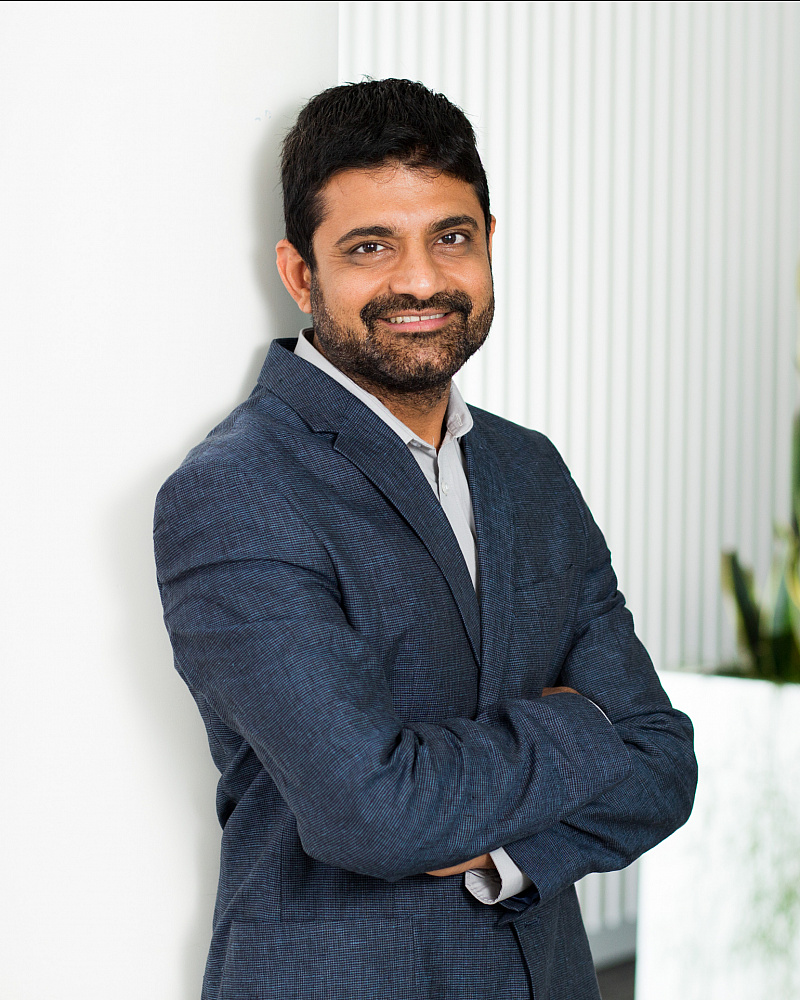 Assistant Professor
B.Eng. (Gujarat University), MBA (Gujarat University), Certified Associate of Indian Institute of Banking & Finance (CAIIB) (Indian Institute of Banking & Finance), Ph.D. (University of Western Ontario)
Location

DMS 8158

Telephone

613-562-5800 x 4033
Email

This email address is being protected from spambots. You need JavaScript enabled to view it.
---
Biography
Mayur P Joshi is an assistant professor of information systems at the Telfer School of Management, University of Ottawa. He earned his PhD in information systems from Ivey Business School at Western University. He previously worked at Alliance Manchester Business School at the University of Manchester as a lecturer (assistant professor). Before his career in academia, he worked as a banker for several years and served in various roles concerning technology implementation, process improvement, and branch banking operations. In addition to serving as an ad-hoc reviewer for leading journals and associate editor for leading conferences, he also serves as an early career board member at the Journal of Strategic Information Systems.
Mayur's research interests are at the intersection of information systems and organization theory and examine the phenomenon of digital transformation. His overarching research question is unpacking how digital technologies shape and are shaped by the fundamental practices, processes, and strategies of organizing. His research has appeared in MIT Sloan Management Review and Cambridge Handbook of Qualitative Digital Research. He is the recipient of the AIS Outreach Practice Publication Award, and MIT Sloan Management Review annual top-10 articles recognition, among others. He regularly presents his research and organizes professional development workshops at leading conferences including the International Conference on Information Systems, the Academy of Management, and the European Group for Organizational Studies, among others.
Publications during the last 7 years
Papers in Refereed Journals
Constantiou, I., Joshi, M. and Stelmaszak, M. 2023. Organizations as Digital Enactment Systems: A Theory of Replacement of Humans by Digital Technologies in Organizational Scanning, Interpretation, and Learning. Journal of the Association for Information Systems, 105, (In Press).
Joshi, M., Su, N., Austin, R. and Sundaram, A. 2021. Why So Many Data Science Projects Fail to Deliver. MIT Sloan Management Review, 62(3): 85-89.
Books
Joshi, M., Constantiou, I. and Stelmaszak, M. Research Handbook on AI and Organizational Decision-Making. Cheltenham, UK: Edward Elgar Publishing, 2022, (Accepted).
Chapters in Books
Günther, W., Thompson, M., Joshi, M. and Polykarpou, S. Algorithms as Co- Researchers: Exploring Meaning and Bias in Qualitative Research. In Galliers, R. and Simeonova, B.. Cambridge Handbook of Qualitative Digital Research. Cambridge, United Kingdom: Cambridge University Press, 2023.
Funded Research during the last 7 years
Funded Research during the last 7 years

| From-To | Source | Title | * | ** | Role | Amount |
| --- | --- | --- | --- | --- | --- | --- |
| 2023-2025 | Telfer School of Management | Start-up Funds | S | I | PI | $ 40,000 |
| 2022-2023 | Alliance Manchester Business School, The University of Manchester | Research Support Fund | S | O | PI | $ 8,295 |
| 2022 | Centre for Digital Trust and Society (DTS), The University of Manchester | Startup Grant | S | O | PI | $ 2,528 |
| 2021 | Manchester-Melbourne Research Fund for FinTech Research | Project Title | R | O | Co-I | $ 8,050 |
| 2019-2020 | Ivey Business School, Western University | Brock Scholarship | S | O | PI | $ 30,000 |
| 2019 | Ivey Business School, Western University | Professor Al Mikalachki PhD Research Fund | S | O | PI | $ 1,500 |
| 2016-2020 | Ivey Business School, Western University | Plan for Excellence Doctoral Fellowship | S | O | PI | $ 110,800 |
| 2016-2020 | Ivey Business School, Western University | Dean's Scholarship | S | O | PI | $ 20,000 |
LEGEND:
*Purpose
C: Contract (R and D) | E: Equipment Grant | R: Research Grant | S: Support Award | P: Pedagogical Grant | O: Other, U: Unknown
**Type
C: Granting Councils | G: Government | F: Foundations | I: UO Internal Funding | O: Other | U: Unknown
Role
PI = Principal Investigator | Co-I = Co-Investigator | Co-PI = Co-Principal Investigator