Ajax Persaud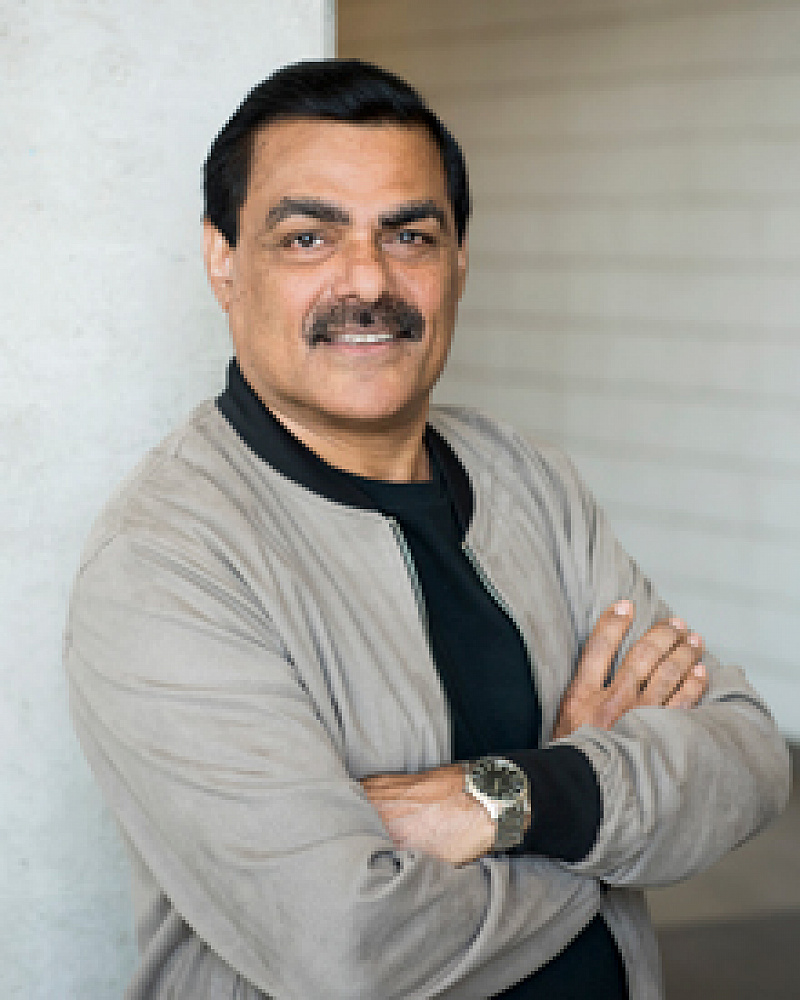 Full Professor
B.Soc.Sci (University of Guyana), M.A. (University of Wales), M.M.S. (Carleton University), Ph.D. (Carleton University)
Location

DMS 5133

Telephone

613-562-5800 x 4715
Email

This email address is being protected from spambots. You need JavaScript enabled to view it.
---
Biography
Dr. Persaud's research focuses on innovation, entrepreneurship, and marketing. Dr. Persaud received several nominations and awards for teaching and research excellence. His research has been published in leading refereed journals and peer-reviewed conference proceedings including IEEE Transactions on Engineering Management, Journal of Product Innovation Management, Journal of Technology Transfer, Canadian Journal of Administrative Sciences, Engineering Management Journal, and Technovation. He has authored/co-authored five books including Marketing, 1st & 2nd Canadian Ed.
Consulting/Executive Education
Dr. Persaud has provided management consulting services to small and medium companies and community organizations in Canada and the Caribbean. He has also delivered executive education courses in innovation management, marketing, and e-business to executives of small, medium, and large multinational corporations in Canada, the Caribbean and Europe.
Publications during the last 7 years
Papers in Refereed Journals
Persaud, A. and Zare, J. 2023. Institutional varieties, governance quality, and firm-level innovation in emerging economies: Case of India. Growth and Change, 52(1): 234-259.
Persaud, A. and Zare, J. 2023. Beyond Technological Capabilities: The mediating effects of analytics culture and absorptive capacity on big data analytics value creation in small and medium-sized enterprises. IEEE Transactions on Engineering Management, 1-13.
Persaud, A. and Wrenford, T. 2023. A review of the financial inclusion literature on developing countries. Transnational Corporations Review, (Accepted).
Persaud, A. 2021. Key competencies for big data analytics professions: a multi-method study. Information Technology & People, 34(1): 178-203.
Persaud, A., Schillo, R.S. and Wang, S. 2021. Assessing industry differences in marketing innovation using multi-level modeling. Journal of Business & Industrial Marketing.
Freel, M., Persaud, A. and Chamberlin, T. 2019. Faculty ideals and universities' third mission. Technological Forecasting and Social Change, 147(C): 10-21.
Persaud, A. and Bayon, M.C. 2019. A Review and Analysis of the Thematic Structure of Social Entrepreneurship Research: 1990-2018. International Review of Entrepreneurship, 17(4): 495-528.
McIlkenny, P. and Persaud, A. 2017. Value relevance of the voluntary disclosure of advertising expenditure: Evidence from Canada. International Journal of Accounting and Finance, 7(3): 185-208.
Persaud, A. and Schillo, R.S. 2017. Purchasing organic products: role of social context and consumer innovativeness. Marketing Intelligence and Planning, 35(1): 130-146.
Persaud, A. and O'Brien, S. 2017. Quality and Acceptance of Crowdsourced Translation of Web Content. International Journal of Technology and Human Interaction (IJTHI), 13(1): 101-115.
Kumar, V., Shareef, M.A., Kumar, U. and Persaud, A. 2016. Promotional Marketing through Mobile Phone SMS: A Cross-Cultural Examination of Consumer Acceptance. Transnational Corporations Review, 8(1): 1-16.
Schillo, R.S., Persaud, A. and Jin, M. **. 2016. Entrepreneurial readiness in the context of national institutional environments. Small Business Economics, 46(4): 619-637.
Invited Contributions and/or Technical Reports
Persaud, A. and Schillo, R.S. 2017. "Big Data Analytics: Accelerating Innovation and Value Creation", October, Big Data Analytics project.
Funded Research during the last 7 years
Funded Research during the last 7 years

| From-To | Source | Title | * | ** | Role | Amount |
| --- | --- | --- | --- | --- | --- | --- |
| 2017-2021 | SSHRC Insight Grant | Assessing the Readiness of Canadian Small- and Medium- Sized Enterprises to Leverage Big Data Analytics | R | C | PI | $ 119,000 |
| 2017-2018 | SSHRC – Synthesis Grant | Big Data Analytics: Accelerating Innovation and Value Creation | R | C | PI | $ 25,000 |
| 2017-2018 | Ontario Human Capital Research and Innovation Fund (OHCRIF) | Big Data Analytics: The Nature of Work and Skills Requirement | R | G | PI | $ 34,650 |
| 2016-2018 | SSHRC Insight Development Grant | New innovation indicators - integrating survey methodology with web-based data analytics | R | C | Co-I | $ 67,050 |
LEGEND:
*Purpose
C: Contract (R and D) | E: Equipment Grant | R: Research Grant | S: Support Award | P: Pedagogical Grant | O: Other, U: Unknown
**Type
C: Granting Councils | G: Government | F: Foundations | I: UO Internal Funding | O: Other | U: Unknown
Role
PI = Principal Investigator | Co-I = Co-Investigator | Co-PI = Co-Principal Investigator