Executive Mentors Bios
Nada Alghazali
Company: Tiree; project management, infrastructure solutions
Position: Senior financial advisor
Hello, My name is Nada! I am a senior consultant who works with mostly federal government clients. I recently became a CPA and I''m now involved in CPA Ontario as a panel member for Capstone 1 presentations, as well as a case marker for the Densmore group. I have previously worked in various management accounting roles in real estate and corporate finance. I am a coffee enthusiast and a huge hockey fan (Go Sens Go).
Agatha Alstrom
Company: Export Development Canada
Position: VP risk underwriting and portfolio management
Agatha has 22 years of trade finance experience at Export Development Canada across both front-line and enablement functions. Export Development Canada (EDC) is a Crown corporation dedicated to helping Canadian companies of all sizes succeed on the world stage. It equips them with the tools they need –— the trade knowledge, financial solutions, equity, insurance, and connections –— to grow their business with confidence. This in turn, creates jobs and increases prosperity at home.
Agatha's team assesses buyers around the world to ensure they are creditworthy and can pay Canadian exporters for goods and services delivered. She also co-chairs EDC's Black Employee Resource Group.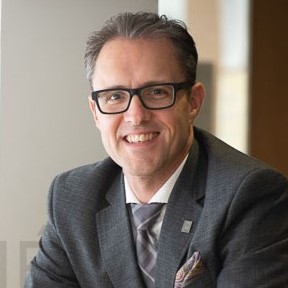 Colin Baril
Company: Telfer School of Management
Position: Director, alumni engagement and community partnerships
Colin is a seasoned executive leading the Telfer School of Management's overall alumni engagement and corporate partnership strategies. Driven by a desire to create meaningful connections between the school and its stakeholders, he enjoys advancing the school's role in building a better Canada. He uses design thinking and agile principles and is a certified Advanced Scrum Master (A-CSM). In addition to his alumni responsibilities, Colin serves as a mentor in the school's Executive Mentorship Program.
Prior to joining Telfer in 2019, Colin had 20 years of alumni management, partnership building and strategy experience in various consulting and operations roles. He received a Bachelor of Commerce from the University of Alberta (with distinction) and an MBA from the University of Georgia (magna cum laude). Colin lives in central Ottawa, where he enjoys making unique cake decorations for his family's birthdays and running the occasional half marathon.
François Bouchard
Company: GS1 Canada
Position: Senior vice president
Unfortunately no biography is available at this time.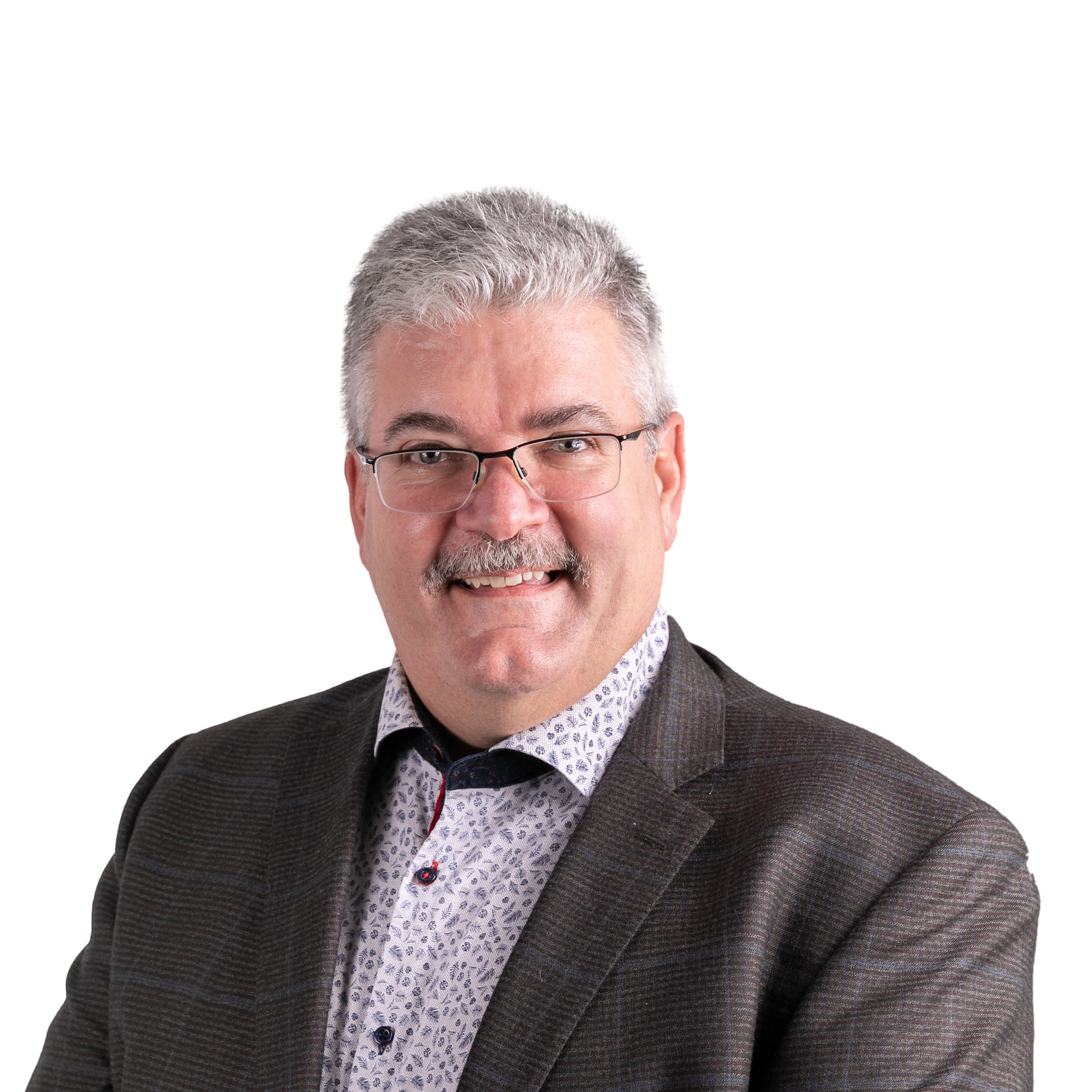 Marc Chénier
Company: Regroupement des gens d'affaires de la Capitale nationale
Position: Executive director
Marc Chenier is a seasoned professional with extensive experience in business and in financial and public administration. He has held several leadership and management positions over the past decade. He has strong organizational values (ethics, integrity, loyalty and discretion) with an emphasis on accountability. A creative, innovative, solutions-oriented thinker, he is able to dealing with politically sensitive, complex situations. He fosters teamwork and partnerships, and has excellent interpersonal communications, negotiation and mediation skills.
John-Paul Cody-Cox
Company: Canadian Physiotherapy Association
Position: Chief executive officer
Unfortunately no biography is available at this time.
Brianna Cook
Company: Noibu
Position: Onboarding Specialist Lead
My name is Brianna (but you can call me Bri!) and I am extremely passionate about all things business and technology. I currently work for one of Ottawa''s fastest growing tech start-ups (Noibu) in customer success. I also have additional years of experience working in areas and industries like consulting, internet, telecommunications, not-for-profit, and sales.
I always jump at the opportunity to help others find their fit in the professional world, specifically, entry- and mid-level roles. I relied heavily on mentors to find my way in my own personal career, and really appreciate paying it forward.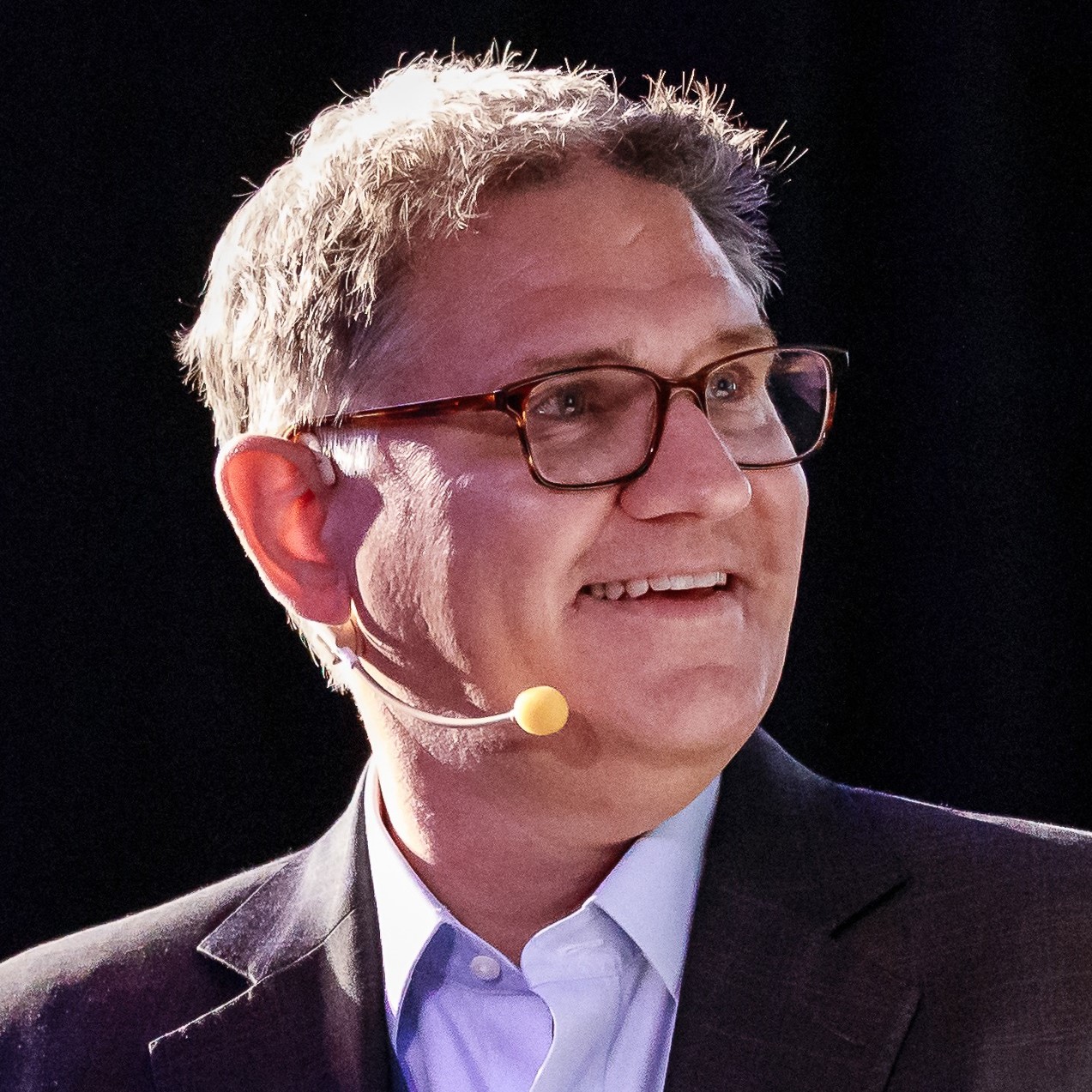 Jean Desgagne
Company: Jean Desgagne
Position: Corporate director
Board director, advisor, leader. Leverages deep C-suite and board experience— in change and transformational leadership, risk management, innovation, platforms, technology, operations, finance, and data and analytics with an emphasis on managing for tomorrow — within large multinational financial institutions, exchanges and market infrastructures. Leads change by building, fixing and growing future-focused businesses and organizations. Has served as a board member for regulated financial companies, government agencies, industry associations, universities and not-for-profit organizations. Advisor to several startups.
Tiffany Emery
Company: Telfer School of Management
Position: Manager, executive development
With over 15 years working in higher education, Tiffany has a strong professional background in recruitment, project management, strategic planning, alumni engagement, event planning, and educational fundraising. She has a passion for innovation and an entrepreneurial spirit. Tiffany is committed to equity, diversity, and inclusion, and appreciates the value of philanthropy and giving back. Outside of work, she enjoys volunteering and exploring the outdoors with family and friends.
A proponent of lifelong learning, Tiffany has a Bachelor of Arts (Psychology) and a Professional Master's of Education from Queen's University . She is also a Certified Fundraising Executive (CFRE).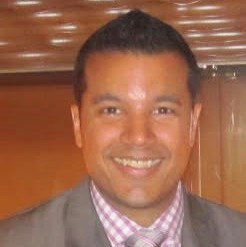 Jag Ghuman
Company: Hunt Club East Snow and Lawn
Position: President
Unfortunately no biography is available at this time.
Michael Groves
Company: Royal Canadian Mint
Position: Senior program advisor, sustainability and international Mint liaison
Michael is the senior program advisor, sustainability, and international liaison at the Royal Canadian Mint. He oversees the Mint's environmental, social and governance (ESG) commitment and its role in the international minting community. Previously, he led a team responsible for identifying and executing on short-term strategic initiatives, business challenges and long-term strategies for the Mint. Other roles at the Mint have included responsibility for the Ottawa manufacturing facility as well as the R&D and technical services teams, where he focused efforts on blending solid business practices, teamwork, safety-focused behaviours, and innovative manufacturing processes to develop and deliver customer-centred products.
Before joining the Mint, Michael worked for more than 13 years in a variety of roles in the forest products industry, including in environmental affairs, engineering, quality service and operational excellence.
Michael is a registered professional engineer and graduate of the chemical engineering program at McGill University and the Master of Engineering program at the University of British Columbia. He is also a graduate of the MBA program at the Telfer School of Management at the University of Ottawa.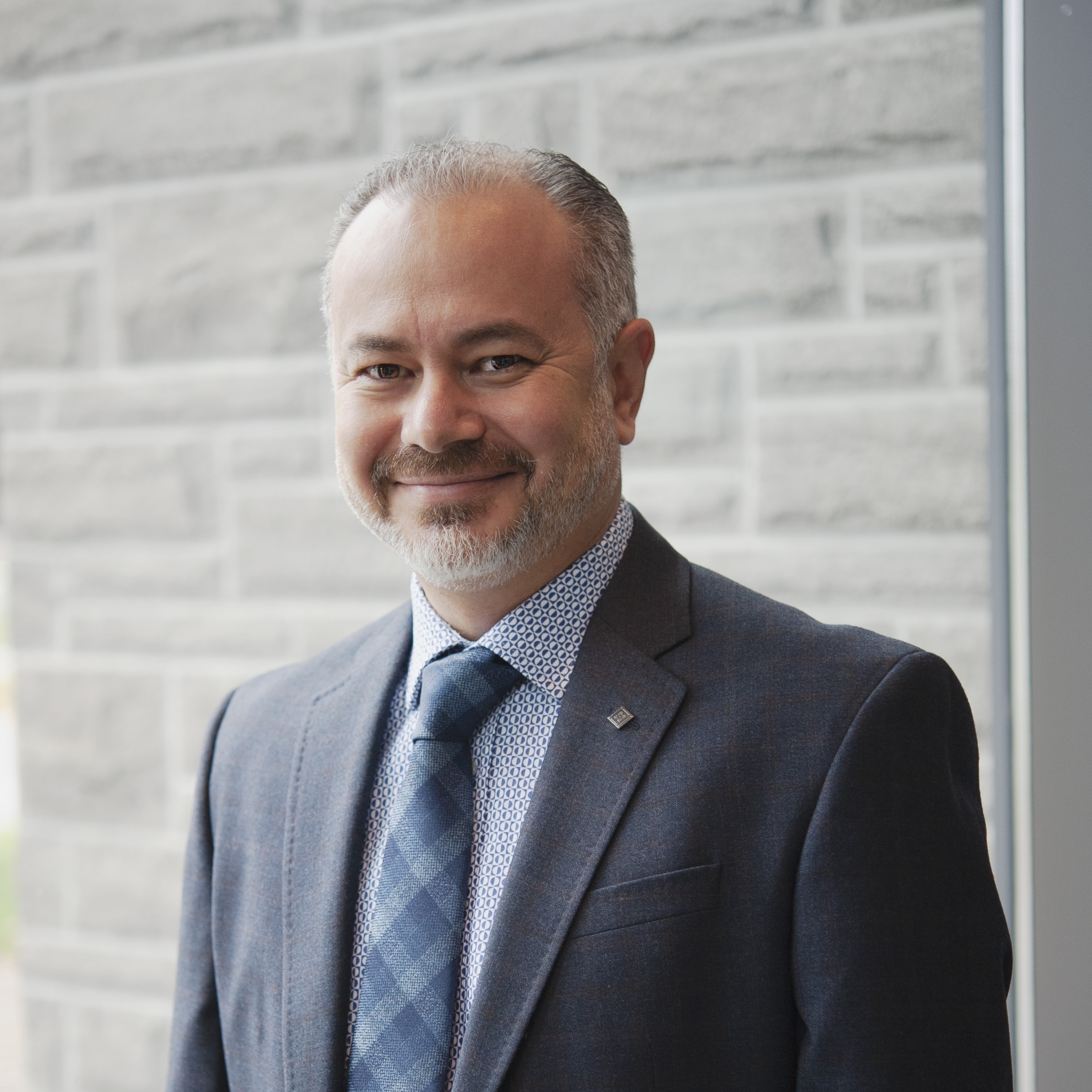 Anis Hanna
Company: Pleora Technologies Inc.
Position: Chief operating officer
An executive and a natural leader with over 12 years of progressive management roles. Experienced in leading operations, and global customer support organizations, leading transformational change in organizations of different functions and sizes. Focused on execution, and adept at tackling both strategic and tactical initiatives. Skilled at starting up, overhauling, and restructuring product and service delivery organizations, with a focus on customer intimacy and customer lifetime value. Successful at launching value-add products and services, generating more revenue, and delivering more value to customers. Anis has a Bachelor of Mathematics and Computer Science from Saint Mary's University, and holds an MBA from the Telfer School of Management at the University of Ottawa
Specialties: strategy, leadership, execution, change management, and facilitation of complex situations, driven by strong analytical skills, and business intuition. Experienced in driving growth, governance, risk assessment and risk mitigation. Proven track record of assessing and improving existing business processes, or creating new innovative ones to increase value, improve efficiency, reduce cost, and deliver world class products and services to customers. Strong in driving business value through many different functions, with a solid understanding of customer intimacy models.
Christine Kincaid
Company: Mediaplus
Position: COO
Christine is the COO of Mediaplus Advertising, - a leading full-service advertising, interactive and branding agency in Ottawa. Responsible for client and media services as well as managing the business, Christine and her team develop campaigns for a variety of clients in the B2C and B2B sectors. As a mentor, Christine can offer perspectives on careers in advertising and marketing communications, as well as entrepreneurship and business management.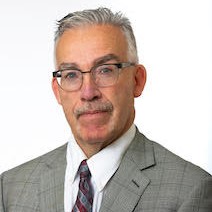 John Kurvink
Company: Grey Bruce Health Services
Position: Vice president performance, CFO/CIO
Unfortunately no biography is available at this time.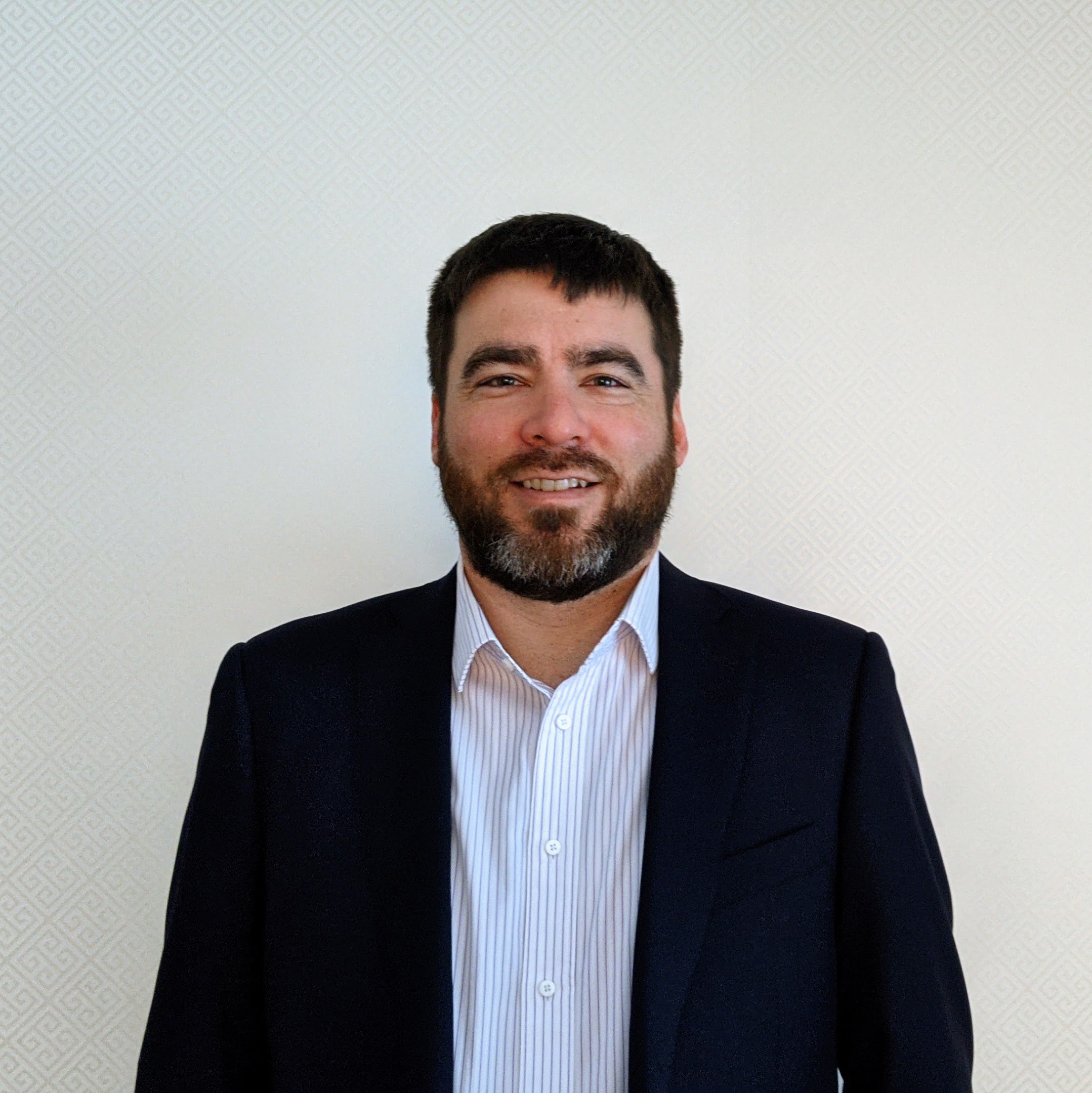 Jerome Laliberte
Company: Federal public service
Position: Chief financial officer
Unfortunately no biography is available at this time.
John McCarthy
Company: Votorantim Cimentos / St. Mary's Cement
Position: Chief financial officer
Unfortunately no biography is available at this time.

Dan Moorcroft
Company: QMR Consulting and Professional Staffing
Position: President/CEO
Dan is CEO in residence and past chair, Dean's Advisory Board (Telfer School of Management) at the University of Ottawa, co-chair, Advisory Board of LEADing Practice (Enterprise Architecture), and a member –of the Professional Services Acquisition Advisory Committee at Public Works and Government Services Canada. He is a former public servant.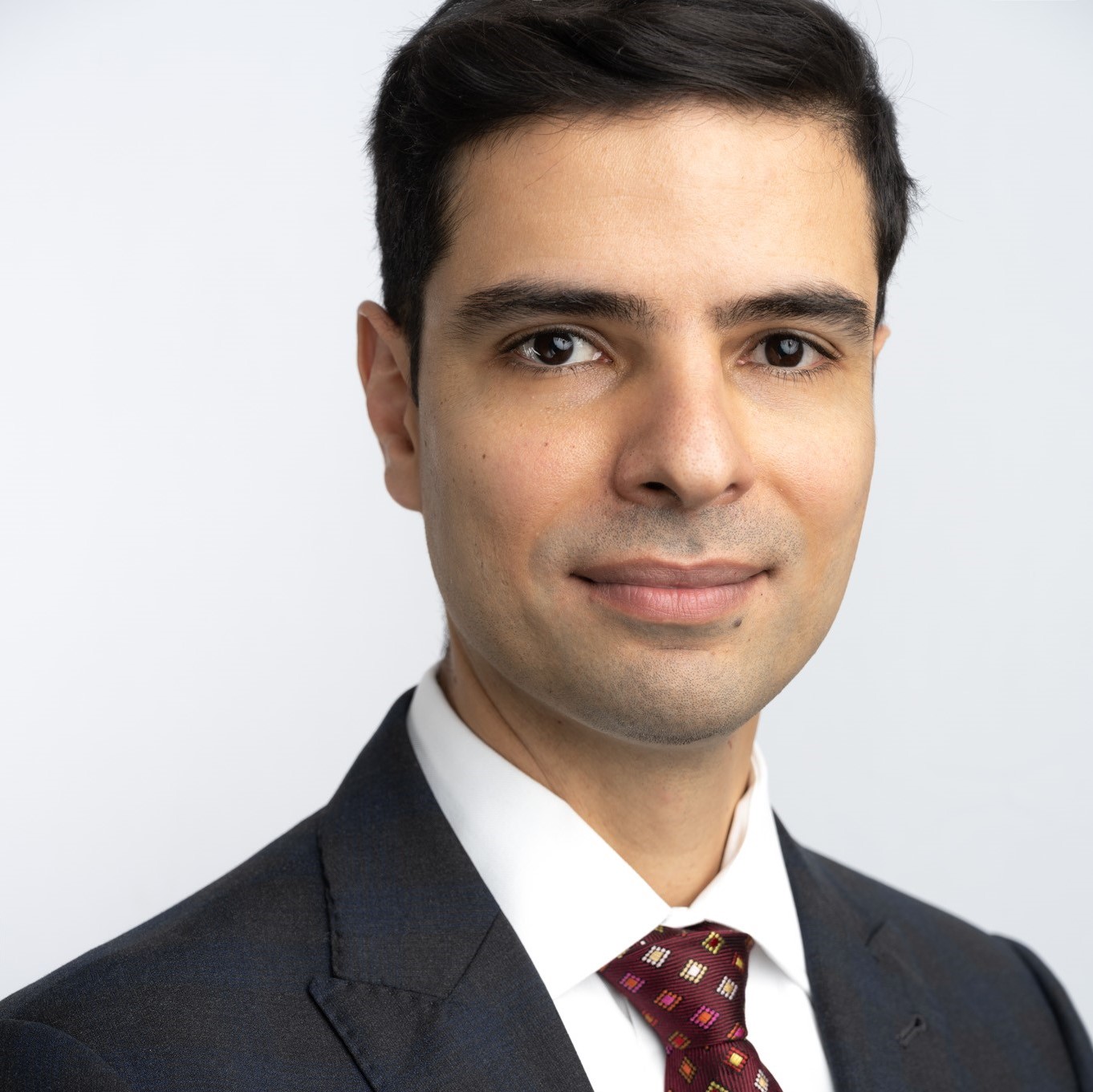 Rachid Nayel
Company: North Growth Management Ltd.
Position: CFO and partner
Rachid joined North Growth as the firm''s accounting manager in 2011, and became CFO in 2013. He is passionate about his community, currently serving on the boards of three different charities. In early 2021, he joined the board of the KidSafe Project Society, which serves the needs of vulnerable children in our community, and is dear to all at North Growth.
Prior to joining North Growth, Rachid worked for Deloitte, where he earned his Chartered Professional Accountant designation and Certified Internal Auditor accreditation. He graduated from the University of Ottawa's Telfer School of Management with a specialization in accounting in 2006. Earlier this year, Rachid became a Certified Financial Planner. An avid cyclist, Rachid lives with his wife and three sons in North Vancouver, where they enjoy the forests and the mountains.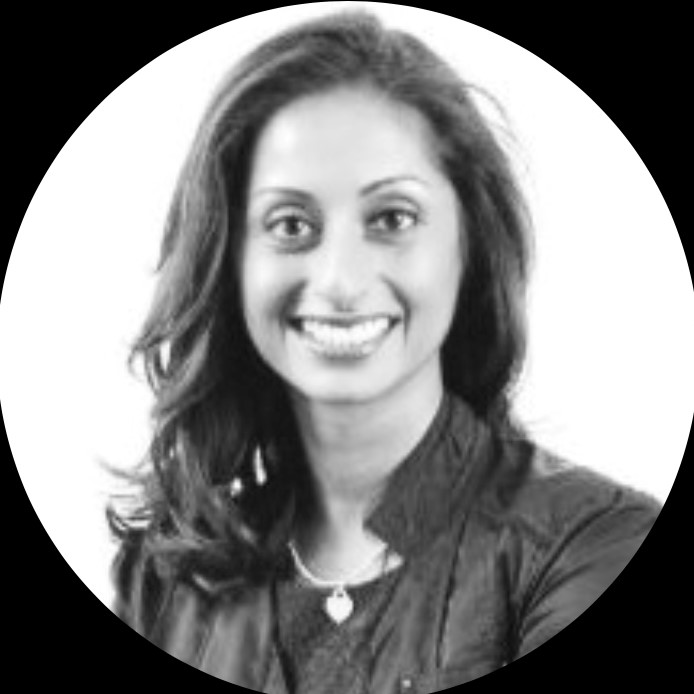 Anita Patel
Company: FTI Consulting
Position: Senior managing director
For the past 18 years, Anita has specialized in forensic and investigative accounting, the quantification of economic damages, and complex litigation support involving breach of contract, intellectual property infringement and other fraud- related matters. She is also an expert witness and has extensive testimonial experience.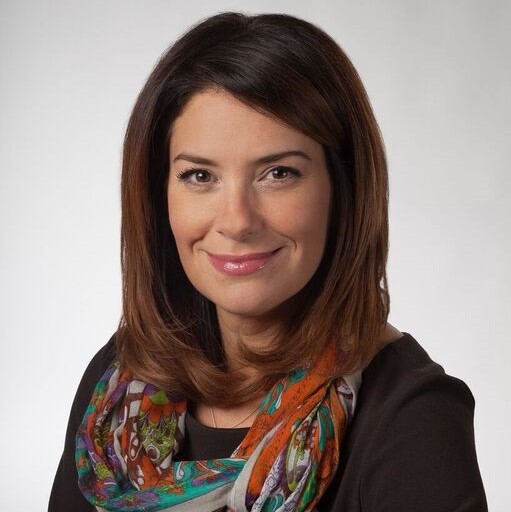 Julie Potvin
Company: Mercer
Position: National leader
Unfortunately no biography is available at this time.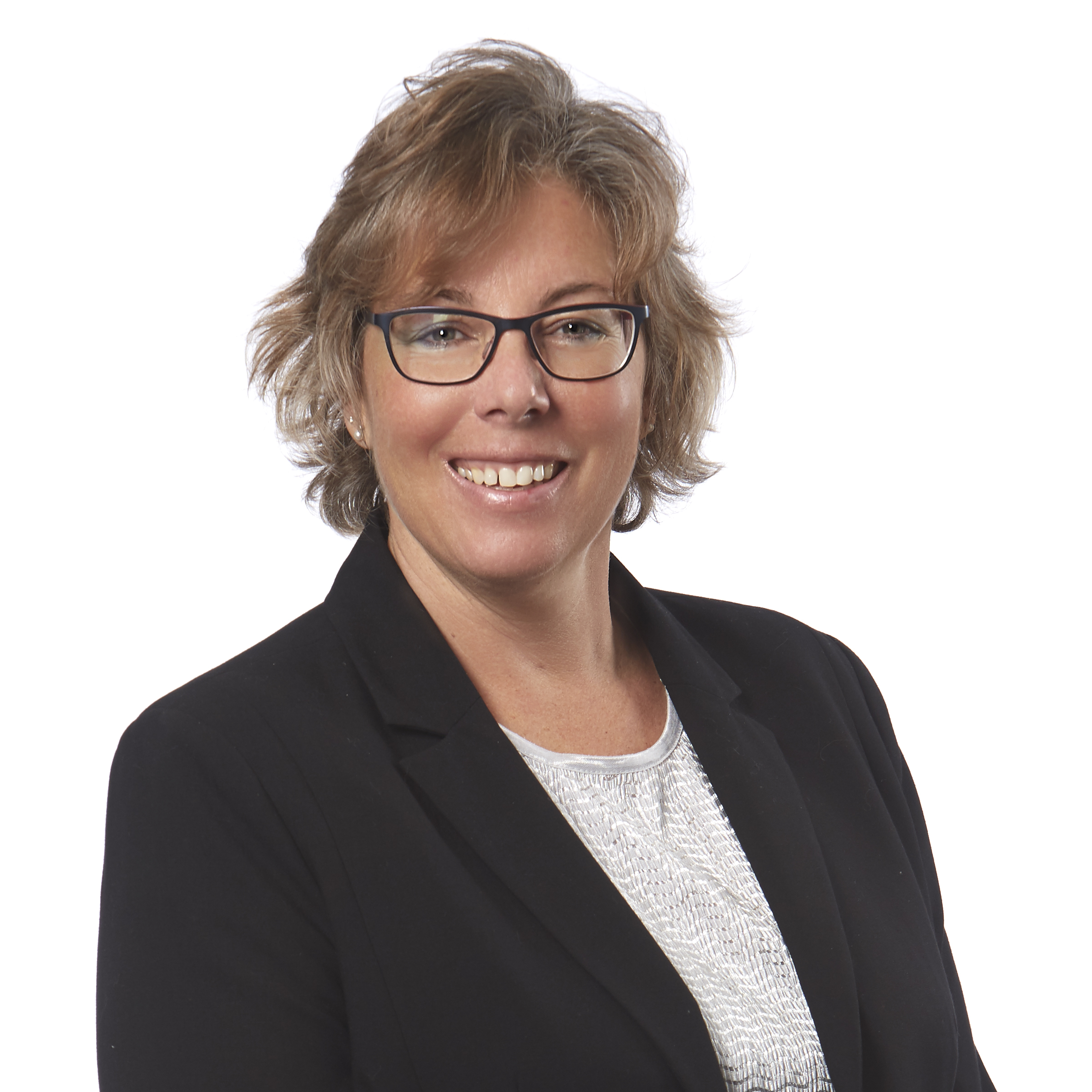 Norine Primeau-Menzies
Company: Health-care consultant
Position: Retired
Norine is a registered nurse who worked first in front-line nursing and then in health-care leadership. Working for over 35 years, Norine was the vice president for 23 years in three different organizations (both public funded and private ). Her last years were spent at a top five Fortune 500 company leading health-care businesses across Canada. With both a master's in health studies and a diploma in business administration, Norine can help students turn knowledge learned gained at university into real-life experience in the work force. Norine's particular expertise is in strategy, operations, clinical knowledge and exemplary people and leadership skills.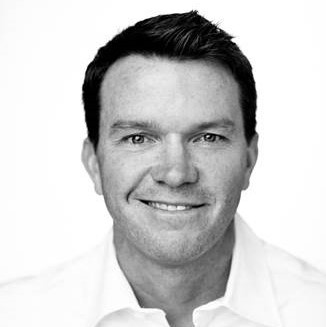 Nick Quain
Company: Invest Ottawa
Position: VP venture
As vice president of venture development at Invest Ottawa, I lead all programming and support for start-up, early stage and scaling companies , while supporting Ottawa's entrepreneurial ecosystem as a whole. This work has involved the complete revamping of Invest Ottawa''s venture programs, including the launch of Ignition, the IO Accelerator, ScaleUp, and Peer Groups, while also orchestrating one of the largest pitch competitions in Canadian history at AccelerateOTT.
Previously, at CellWand, I was co-founder and CEO, driving all development, strategy and execution, as we pioneered the use of abbreviated dialing codes in North America with our award winning #TAXI (Pound Taxi) service, and subsequently, in the mobile transportation space, with the Ride app. Highlights included raising several million dollars in capital, closing industry first deals with every major wireless carrier in North America and designing a marketing strategy that made #TAXI a national brand used over 18 million times (and counting), while propelling CellWand to profitability and millions in revenue. CellWand won numerous business and innovation awards, including the 2010 Canada's Top 10 Competition for Technology, and being named one of the hottest innovation companies in Canada, and one of the top 10 wireless companies to watch by IDC. I continue to support CellWand as a board member.
I'm most proud of the teams I''ve helped build and got to work with along the way. I spent the first chapter of my career starting a promotional company helping to market main street companies, grinding out front- line go to market sales and business development activities for a new satellite music service and then, helping run one of Ottawa's top web development firms.
Kristina Ramsay
Company: Telfer School of Management
Position: Manager, executive engagement
Kristina is an alumni engagement strategist, working to build broad engagement and inspire volunteerism and philanthropy among a global community of leaders bettering the world through business. She believes that partnerships between alumni leaders and institutions yield deeper success for everyone involved and is passionate about creating value through lifelong relationships and the power of higher education.
Kristina has served as alumni officer, global networks, at Concordia University and regional programs officer of alumni relations at McGill University. She was involved in the CASE D1 conference as a co-chair for the programs committee, and the Women's Leadership track, and was lead for the CASE Amplify Woman Initiative. She was co-chair for university outreach for Future Concordia, where she played an integral part in leading the working group in shaping the Concordia of the future.
A graduate of the University of Ottawa and McGill University, Kristina is fluently bilingual in French and English. Her previous board experience includes being on the advisory board for the AMT (a Montreal' public transit agency). She is an avid traveller, skier and Formula 1 fan. She also volunteers for and supports Parkinson's Canada.
Derek Ricci
Company: Davies Ward Phillips & Vineberg LLP
Position: Partner
Derek is a partner in Davies' litigation group. He acts in a variety of complex commercial disputes across a wide range of areas, including mining, securities, asset recovery and fraud, class actions, competition and product liability. Derek has been lead counsel on several motions, trials and appeals before several courts and tribunals across Canada, including appellate courts in various provinces, the Federal Court of Canada, the Ontario Securities Commission and the Competition Tribunal. He has managed all aspects of complex commercial disputes, including numerous precedent-setting motions, trials and appeals for the firm's most high-profile clients.
Derek is a author and frequent speaker for continuing education programs relating to commercial litigation and advocacy. He is the sole Toronto representative for ICC FraudNet, a global network of fraud and asset recovery legal specialists administered by the International Chamber of Commerce.
Select recognition: Lexpert Rising Stars: Leading Lawyers Under 40; Telfer School of Management's 2019 Young Achiever's Award; Benchmark Canada's Emerging Talent of the Year Award; Lexpert Special Edition: Litigation; The Canadian Legal Lexpert Directory; Who's Who Legal: Litigation.
Karen Robertson
Company: Employment and Social Development Canada
Position: Chief financial officer and senior assistant deputy minister
Unfortunately no biography is available at this time.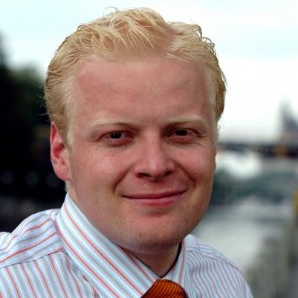 Javier Sanchez
Company: Rio Tinto
Position: Principal advisor, integrated productivity
Unfortunately no biography is available at this time.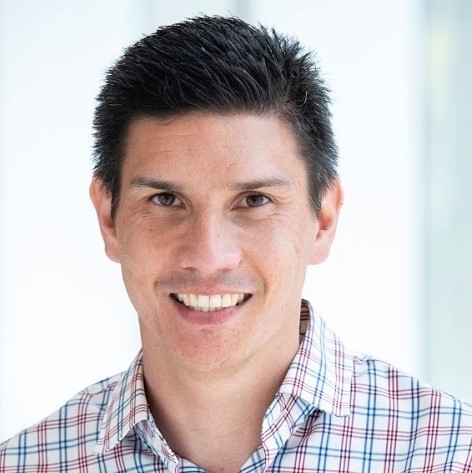 Jonathan Simon
Company: Telfer School of Management
Position: Director of marketing and communications
Unfortunately no biography is available at this time.
Marc Tassé
Company: Telfer School of Management
Position: LTA professor
Marc Y. Tassé is a globally-recognized expert on corporate misconduct, crisis response, and ethical leadership, with extensive experience as an independent special advisor to board chairs, board members, and CEOs of corporations and organizations, federal and provincial departments, agencies and crown corporations. He advises on "high profile and sensitive cases" related to alleged corruption, fraud, money laundering, financial misconduct, conflict of interest, and breach of fiduciary duty. He also advises clients on appropriate risk mitigation strategies related to ESG issues, such as climate change, social activism, equity, diversity and inclusion, supply chain considerations, and cybersecurity.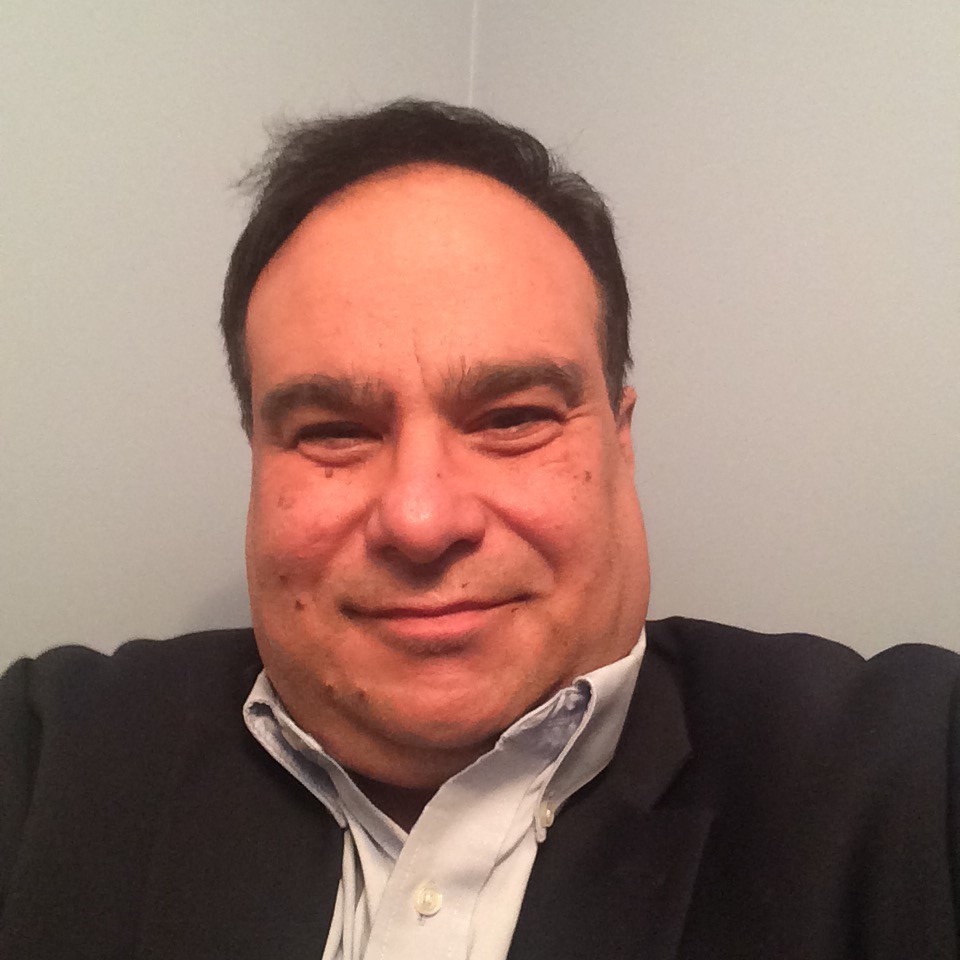 Eli Turk
Company: Arcticuav
Position: President, commercial sales
Eli Turk is president, commercial sales, for Arctic UAV, an Iqaluit, Nunavut -based company. It uses unmanned aerial vehicles for aerial surveys, tourism imagery and other applications, primarily in the Canadian Arctic. He has served as a constitutional negotiator and director of policy and programs at the Inuit Tapirisat of Canada (ITC). In those roles, he led the campaign in the Arctic for the Charlottetown Accord referendum and the ITC's activities related to environment, self-government, and communications. He also served with the Canadian military in the High Arctic, in Alert and Eureka.
Eli has held senior roles in the private and public sectors, including vice-president and member of the management team for Alcatel Canada and director, international sales, for Newbridge Networks, both telecommunications equipment manufacturers. He also served as senior policy advisor to the federal minister of industry as well as an Ontario cabinet minister. Eli was also vice-president of the Canadian Electricity Association (CEA), where he led efforts to deal with greenhouse gas emissions and was an industry representative on the Canadian delegations to various climate change conferences. As well, Eli was director, international relations, for McGill University, where he managed several key international research partnerships and activities.
Eli spent one year as a research fellow at Harvard University's Belfer Centre for Science and International Affairs (BCSIA) and was named a top "forty 40 under 40" by the Ottawa Business Journal. He holds a graduate degree (MPA) from the Kennedy School at Harvard University and has a Graduate Diploma in International Development as well as a Bachelor of Commerce (Finance) from the University of Ottawa.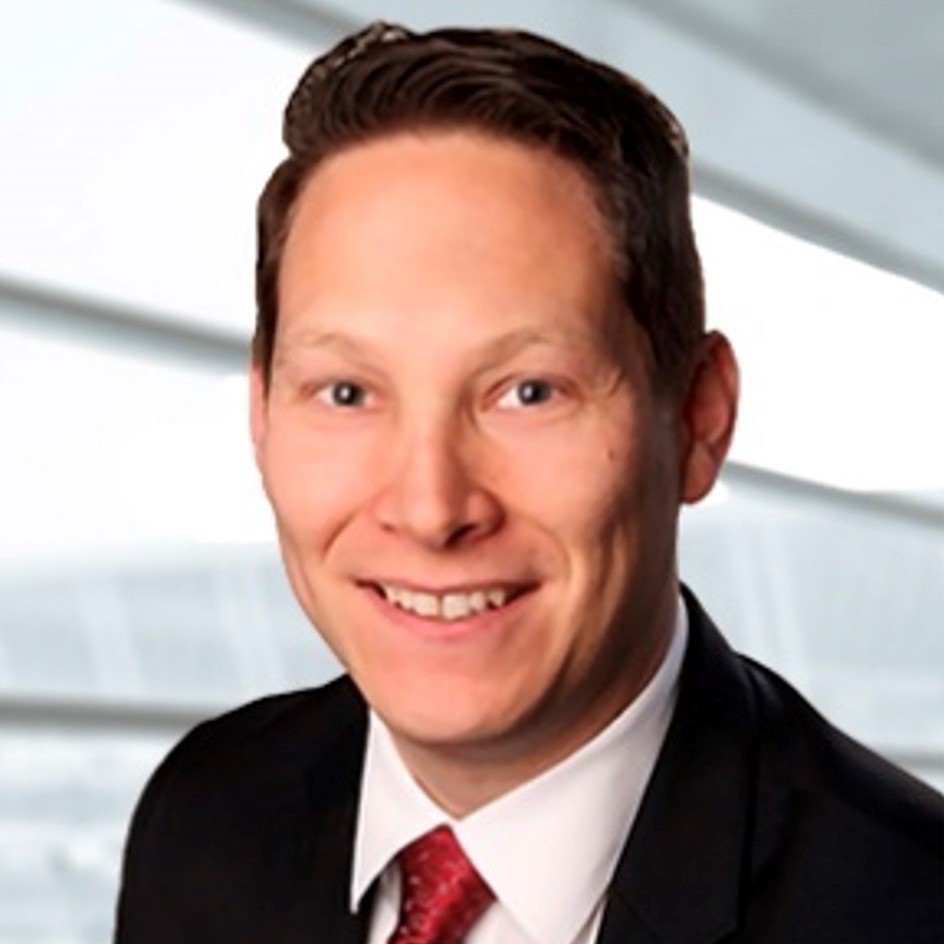 Denis Villeneuve
Company: Kyndryl
Position: Financial services cyber lead
Unfortunately no biography is available at this time.
Ted Wigdor
Company: Electricity Distributors Association
Position: Vice- president, policy, government and corporate affairs
As vice president, policy, government and corporate affairs, Ted Wigdor oversees the EDA's public policy and advocacy functions as well as its governance. Ted joined the EDA in 2016 as vice president, corporate and member affairs, overseeing governance, member relations, events and communications.
Prior to joining the EDA, Ted served as CEO of the Ontario Stone, Sand and Gravel Association and as vice president, government, regulatory and corporate affairs, for Certified General Accountants of Ontario.
Ted earned his B. Com in management policy and public sector management from McGill University. He also holds an MBA from the University of Ottawa, a master's in public administration from Carleton University, and a Chartered Director designation from the Director's College, a joint institute of McMaster University and the Conference Board of Canada.