Divesting for a Greener World: How a Social Movement Is Redefining Profit to Bring Change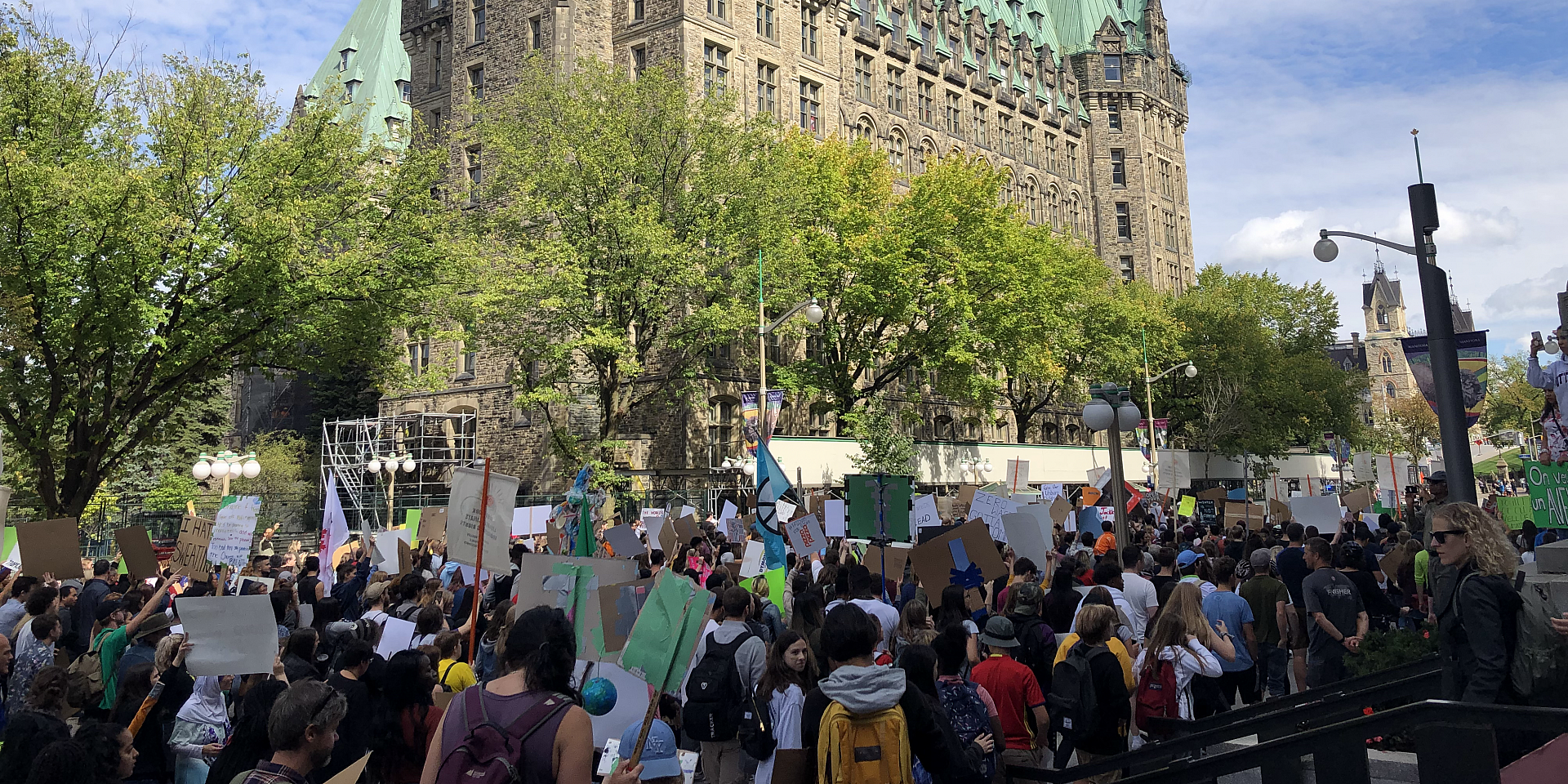 When addressing human suffering, social injustices or environmental damage, many activist groups have criticized how we understand the idea of profit. They have traditionally "reframed" profit to offer a broader view, raise awareness, and provoke emotional reactions that can lead to positive actions and a more just world.
Darlene Himick, an associate professor at the University of Ottawa's Telfer School of Management, examines how activists are redefining profit and using "counter discourses" as tools of resistance. Now she is studying the fossil fuel divestment movement, where activists are questioning what profitable investments are and arguing that profitability need not take precedence over environmental sustainability.
Changing the profit narrative
In accounting, "profit" has a particular technical meaning, but the term is also used every day in a non-technical sense, including by those challenging institutions. "Many may think that simply because everyday people don't have a background in finance or accounting, they can't resist powerful financial and corporate interests," says Himick.
A 2020 study led by Himick and Kate Ruff (Carleton University) found, for instance, that activists without prior knowledge of accounting ignored technical concepts and used more relatable, everyday meanings of profit to better reach the public. They also added to profit calculation some costs not usually in the "frame."
For example, in the 1990s, activists tried to ban commercial seal hunting by vividly describing injury and harm to seals, using shocking images that connected the public to the distant seals. Highlighting the cost of animal suffering threatened industry revenues and profitability, thus challenging notions of the bottom line and offering activists a strategy for change.
Greener investment on the rise
Himick's new research suggests that the fossil fuel divestment movement is similarly questioning the notion of profit. Student activists and faculty members at universities, church members and people from all walks of life are taking on financial interests without having a financial background themselves.
Himick has been tracking the impact of the divestment movement worldwide. The movement gained momentum in 2010 with a series of on-campus pushes to shift universities and colleges away from investing in fossil fuel-related stocks, bonds or funds.
Like activists in other settings, the fossil fuel divestment movement is adding moral and ethical issues to the notion of investment returns. "They are making the bold claim that it is not OK to invest and profit from those investments in industries or companies that contribute in significant ways to climate change and environmental impacts," says Himick.
But she goes further: "These activists are also adopting the language of finance, arguing that it is financially risky to continue to invest in this way. In doing so, fossil fuel divestment activists blend their non-financial backgrounds with financial concepts in creative and impactful ways."
This impact can't be ignored. In 2018, over 1,000 institutions, with investments worth almost $8 trillion, committed to divesting from fossil fuel, coal and gas companies. Today, the movement reports that over 1,300 institutions, with investments worth over $14 trillion, have made some form of divestment commitment.
Himick and her team are currently looking at how institutions follow through on their divestment commitments and how their funds are then diverted towards green technologies or companies.
Universities joining the divestment movement
In Canada, the fossil fuel divestment movement has gained important allies, with students pressuring universities into making sustainable investments. A recent article on Canadian universities and fossil fuel divestment reported that eight have already committed to full or partial divestment. As well, the University Network for Investor Engagement, a coalition of Canadian universities, recently announced that it will engage with companies in members' investment portfolio to address climate change risks.
Himick and the research team found that organizations that choose to divest or change their approach to investing sometimes even credit the work of these movements. For example, Cardiff University's announcement that it was ceasing investment in fossil fuels cited the "concerns of students and staff" over its current investment policies.
"Some often argue that these movements make no real difference, but the engagement in this issue of university students and faculty should not be downplayed here," says Himick.
This research project is supported by the Social Sciences and Humanities Research Council.
---
Darlene Himick is an associate professor of accounting at the University of Ottawa's Telfer School of Management. Her research focuses on pension accounting, responsible investing by pension funds, and the use of experts during standard setting. Learn more about Himick's research.