Why Franco-Ontarians from Across Ontario are Choosing Telfer for their Post-Secondary Education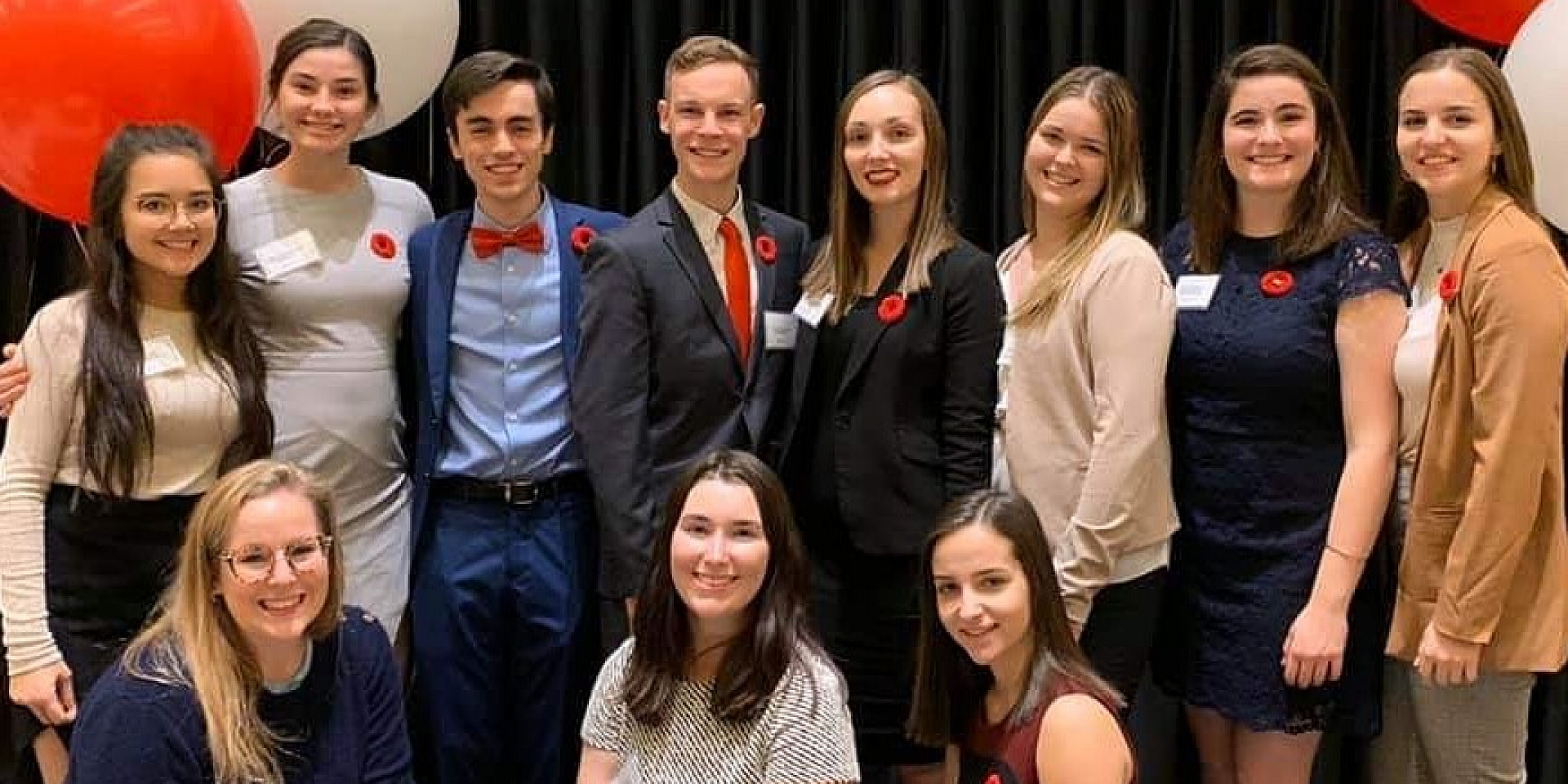 Moving to a big city can often seem logical upon choosing to pursue post-secondary education, but it remains a big decision especially if you grew up in a small town. Studying in Ottawa often comes with many opportunities, notably given its political and economic opportunities amidst a vibrant culture fuelled by its own people coming from around the world. However, Ottawa's portrait would be quite different without its large French community.
In the spirit of this day of celebration for Franco-Ontarians, we met with two students, Émilie Lebel and Alex Dalcourt, born and raised in French communities in Northern Ontario. Their experiences at the Telfer School of Management will shed light on why they chose Telfer for their post-secondary education and haven't had any second thoughts about this decision since.
French at the centre of the decision-making process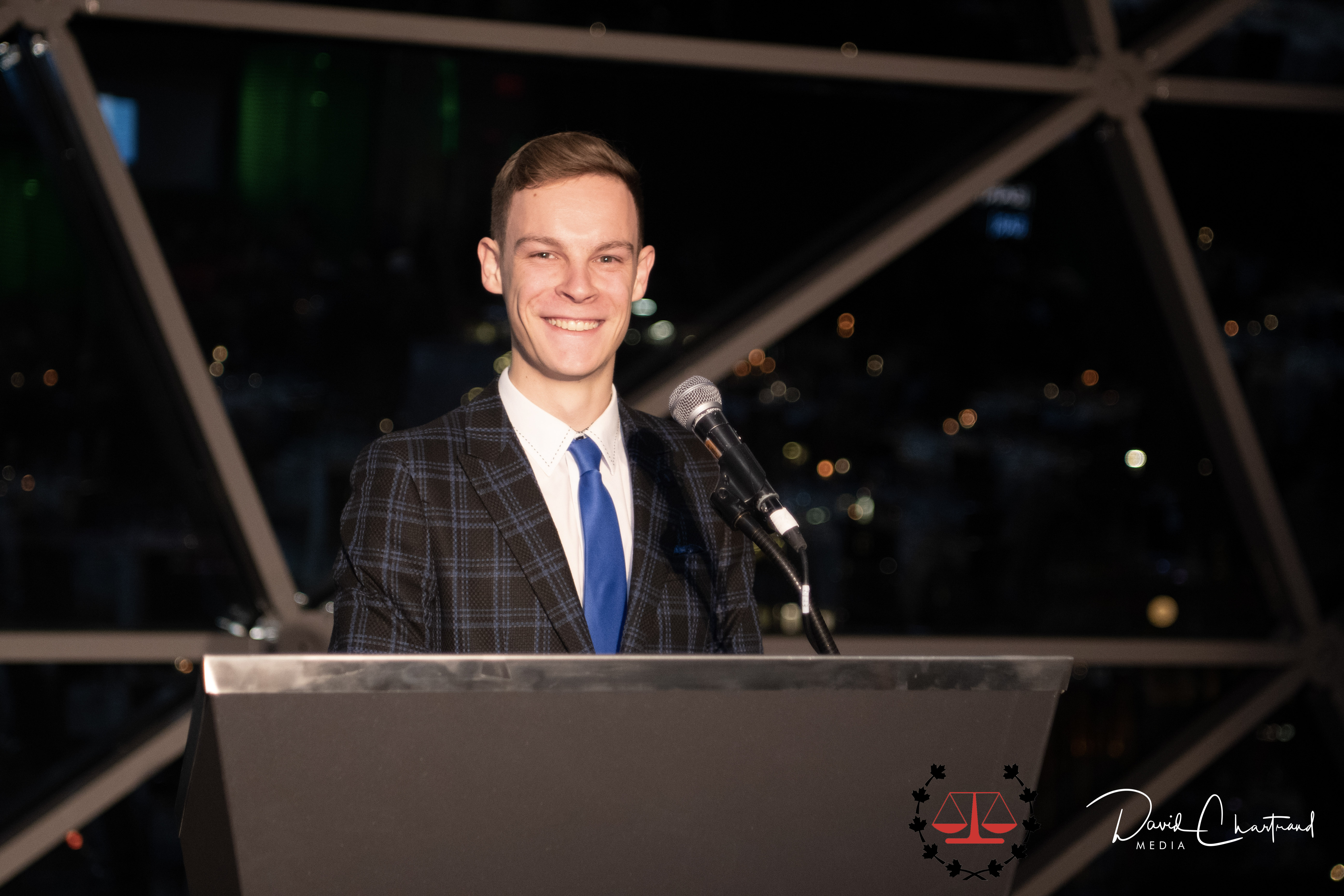 Raised in a bilingual household in the predominantly francophone community of Hearst, Ontario, Alex attended French school all his life and had access to services and activities in French without even having to think about it. "The presence of a French community at uOttawa was crucial in my decision to attend my post-secondary studies here, in Ottawa," shares Alex. After living on Vancouver Island for a year he came to realize how 'lucky' he had been to be able to speak and live in French: "When it came time to apply to universities, it didn't feel right to apply anywhere other than uOttawa," added the Commerce / Juris Doctor student who is in his final year of his program.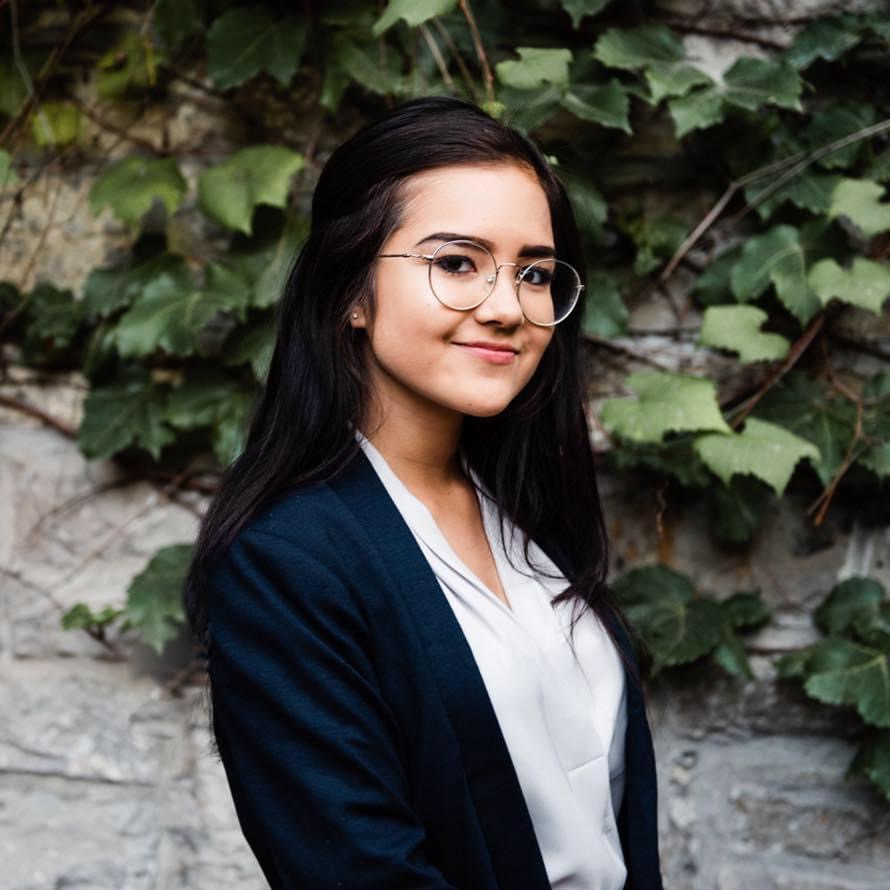 Émilie had a similar academic path throughout elementary and high school where French was predominant: "Kapuskasing, ON is a small town where most of the population is bilingual, but in the community, French was always the main language spoken," shares the fourth-year marketing student who is also enrolled in the French co-op program.

It was, thus, an easy decision for her to pursue her post-secondary studies in French, but she also wanted to stay in Ontario to be as close as possible to her family: "The ability to complete my program in French and participate in activities in my mother tongue at Telfer made choosing a university easy," recalled Émilie. She added: "Not only is Telfer a great school that provides me with professional opportunities beyond the classroom, but it's also a place where I can freely express myself in the language that I feel most comfortable in."
Living in a Francophone Environment
In addition to studying, universities are also place of growth, both on a personal and intrapersonal level.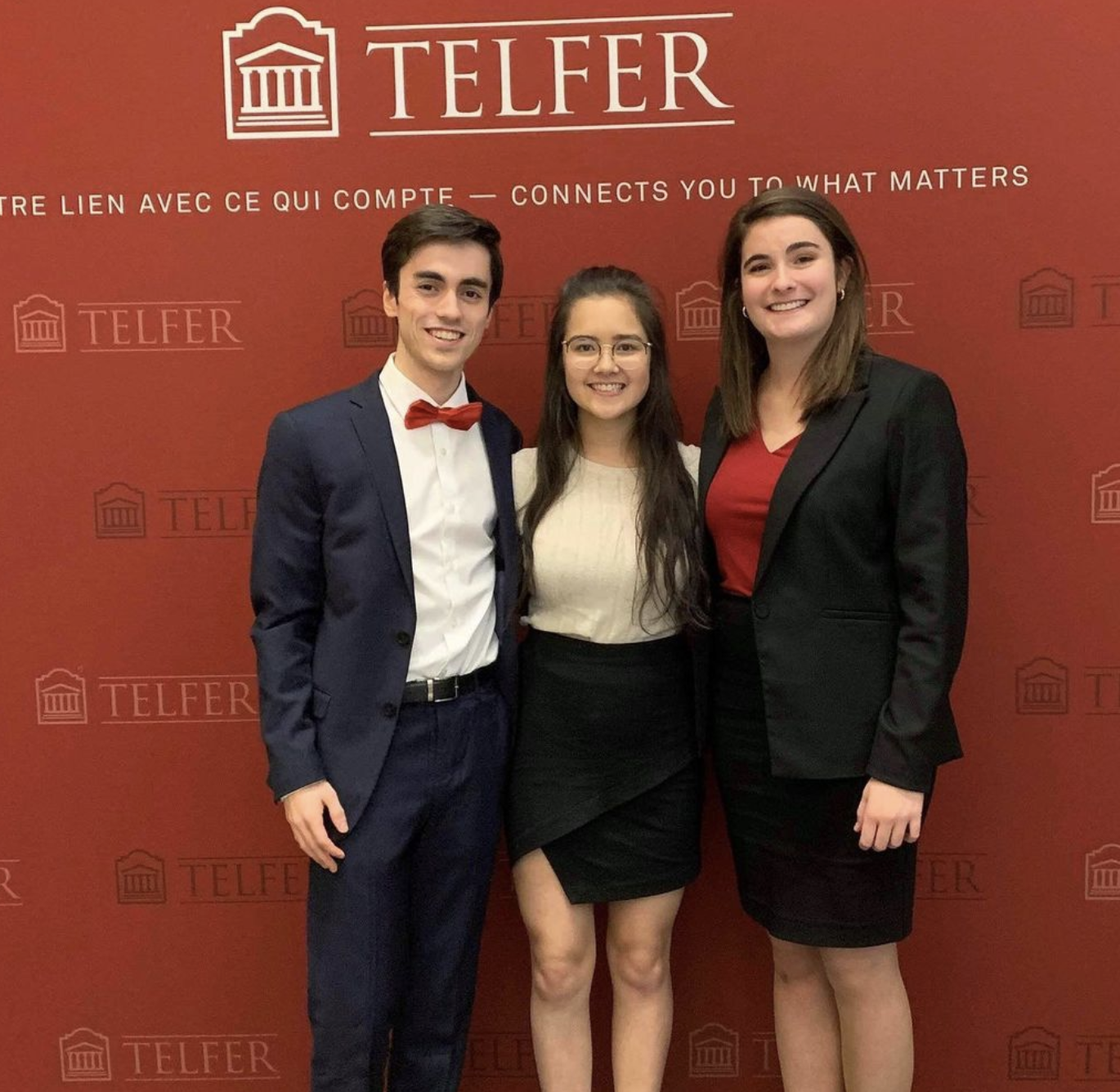 Therefore, it was important for Émilie to be able to express herself in French both in-class and upon participating in extra-curricular activities; the Telfer community has always offered her that chance: "I have almost never participated in an activity where there wasn't other francophone students," she explains. "Throughout my studies, I have never been in a situation where I couldn't express myself in my language. I have participated in many case competitions, including the Telfer Internal Case Competition, Pitch Your Brand with the Telfer Marketing Association, Happening Marketing and Jeux du Commerce, and I have always been able to do oral presentation and pitch in French." Émilie also had the chance to increase French presence within the CASCO team along with other francophone students, improving communication with the community as a result.
Alex also values the ability to rely on his own French heritage and culture throughout his student experience at Telfer. He met like-minded peers in the process: "I have found a community with whom I can communicate in French freely," he explains. For example, Alex was a volunteer, a member, then the co-president, of the Place à la jeunesse executive committee over the course of three years. "This French academic case competition is a perfect example of how I am able to work with colleagues, the faculty, and people and organizations outside of the University, all in French, toward a common goal," he reflects.
Thriving in French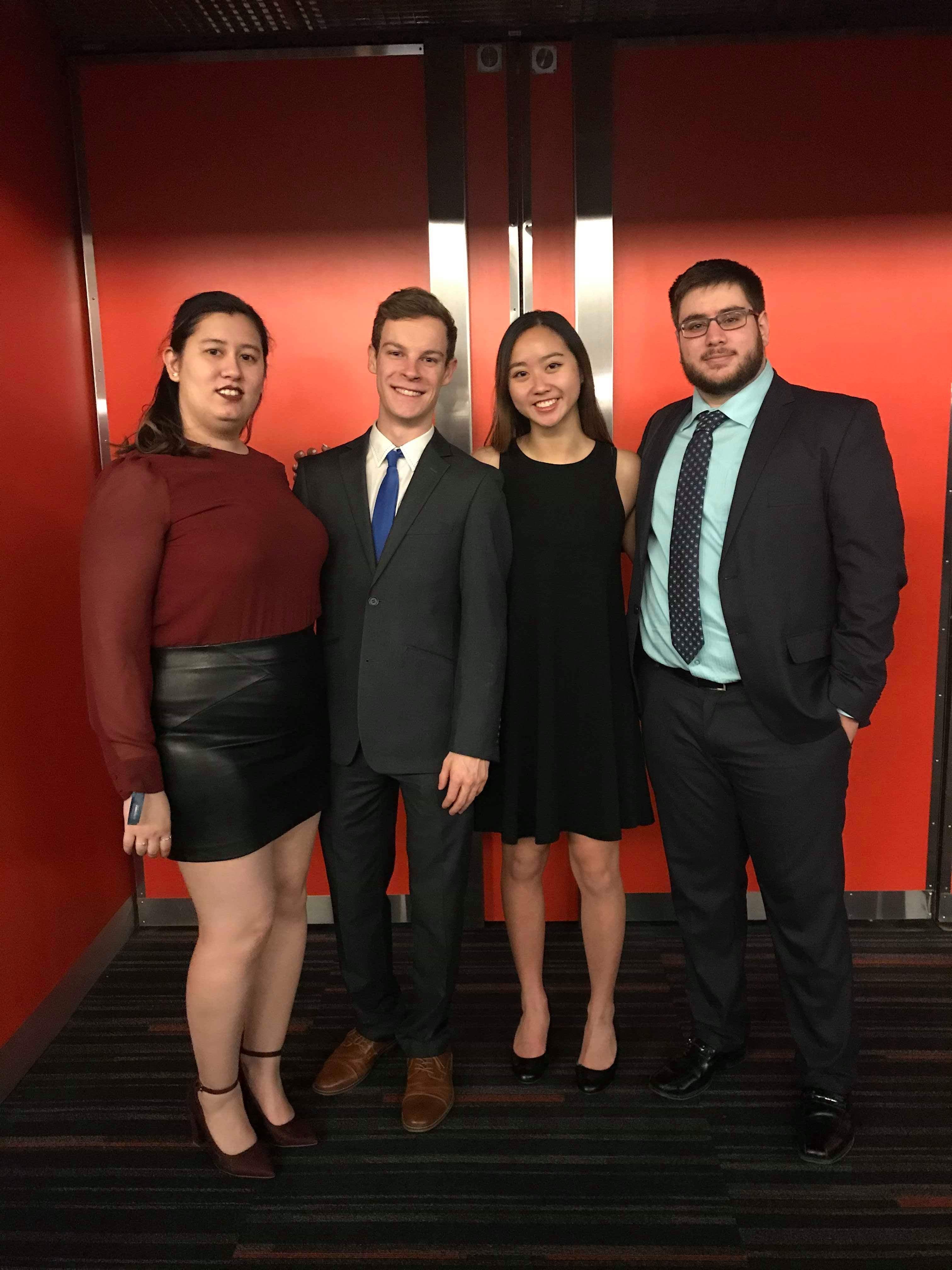 Moving out of one's hometown for the big city always comes with difficult reasoning and challenges, but both Émilie and Alex agree on one thing: you'll never be alone in this adventure.

"Don't be afraid to speak your language!" exclaimed Émilie. "You'll be surprised at how large the francophone community is, and how open and supportive non-French-speaking students are. You will never not be able to express yourself in French, in clubs, and activities at Telfer," she concluded.
Alex wanted to leave a word of advice to students coming from remote French communities: "Cherish your language to use it to your benefit, be it to take part in different opportunities or to meet new people. You already know how precious your language and culture are. You now get to thrive in both your personal and professional lives in Ottawa and around the world."