Case Competitions
Each year, the Telfer School of Management, in collaboration with the MBA Student Association (MBASA), sponsors its MBA students to participate in local, national, and international case competitions. Students gain practical experience in various fields of business and management to better transition into the workforce with purpose. These meaningful experiences allow our students to compete head to head with other world-leading schools while building their networks with top professionals in their field.
Students are encouraged to notify the MBASA of any case competitions they intend to participate in throughout the school year.
For all registration requirements, fees, and deadlines, please consult the case competition website directly.
MBA Case Competition Elective
The case competition course is one of Telfer's MBA electives which is also a part of the Management Consulting area of focus. This course prepares students to participate in case competitions through weekly case cracks and presentations with live feedback from distinguished industry judges. Not only are students learning analysis, problem-solving and presentation skills, they are also exposed to a variety of relevant management issues in several industries and aspects of business. These important skills will carry them through their entire degree and professional careers.
"The cases require students to draw upon knowledge gained throughout both their academic and professional careers; and, to provide a challenging environment simulating real-world situations where they tackle various business issues of small and large enterprises (e.g., strategic direction, growth, human resources, financial issues, international business, entrepreneurship). Students who participate in Case Competitions learn how to identify, analyze, and solve a variety of issues, prepare, and conduct business presentations, and defend their recommendations, all while developing professional skills in business situation analysis, communication of information, presentation skills, application of business analytics, and the application of logic to complex business solutions.
Germain Aoun - Coach and Case Competition Instructor
Germain Aoun has been coaching and inspiring Telfer Case Competition teams for the past five years, leading them to multiple podium positions. Germain is one of our Telfer lecturers who teaches Telfer case competitions courses at the MBA and Undergrad levels and infuses his teachings with lessons from his 15+ years of consulting, sales, and project management.
National and International Case Competitions
A noteworthy, but non-exhaustive, list of case competitions in which MBA students have successfully participated include:
The MBA Games was established in 1988 and is the largest collegiate competition in Canada. Each year, universities across Canada compete in academic, athletic, and spirit events for various awards. A charity is selected, and the competitors raise awareness and funds for the given charity. Afterwards, the winning team is honoured by being selected to host the games the following year.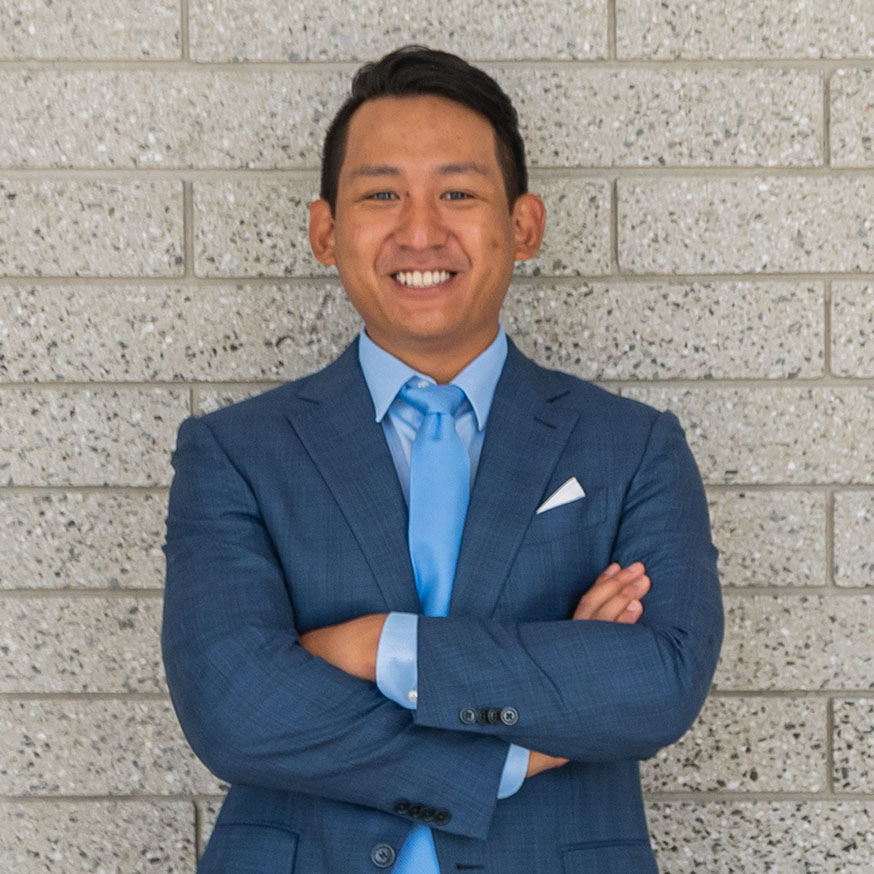 "Participating in the MBA Games was both an amazing and unique experience. Not only did I get the privilege of representing the Telfer School of Management, but I also met talented MBA students from other schools across Canada and connected with industry professionals. The MBA Games was a perfect opportunity to get my hands dirty, jump in the deep end and learn by doing - I was able to apply crucial concepts, analytical models, and structures to a real-world scenario and, more importantly, develop my problem solving, organizational, and presentation skills that will no doubt prove invaluable in any future career. Of course, the MBA games would not be such a rewarding and enriching experience without my team members without whom my success in the Games would not be possible.
Sinatrio Raharjo, 2021 Star Pitcher Recipient
Since 2015, MBA students from across the country gather in our Canadian Capital to compete, network, and celebrate with the common objective of building a better Canada for all.
The Telfer Diversity and Inclusion Case Competition is a national case competition that allows students to examine emerging challenges and propose solutions pertaining to issues of diversity and inclusion in organizations. By cracking a case from a real organization, this innovative competition gives future leaders a better appreciation of the opportunities for businesses to change and grow because of the Canadian workforce's diverse nature as well as the opportunity to make a tangible impact on the organization's future. This event, hosted by the Telfer School of Management in partnership with Export Development Canada (EDC) and Deloitte is the only competition of its kind in Canada and features nearly $9,000 in prize money.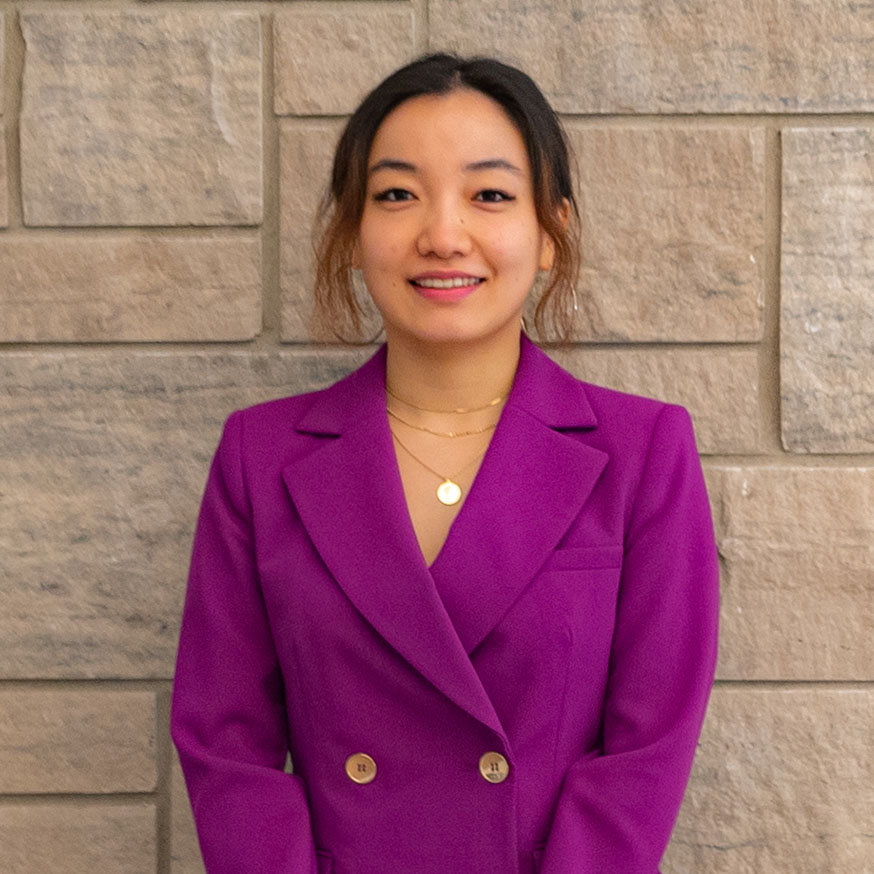 "The Telfer Diversity and Inclusion Case Competition was a great opportunity for applying strategic methodology and analytical frameworks to a real-life business scenario with profound social impact attached. It was both fun and challenging to solve a uniquely designed business problem working with a team in a short timeframe. It definitely helped improve my strategic thinking, problem-solving, and storytelling competencies that are critically important both in life and at the workplace.
Roxy Lu – 2021 Delegate
The John Molson School of Business Van Berkom Small-Cap Case Competition is an international case competition between graduate and undergraduate universities across Canada, the United States, and India. Each year, students focus on small-cap investments by valuing a company's relative stock position. This allows students to showcase their academic skills, including business and financial analysis.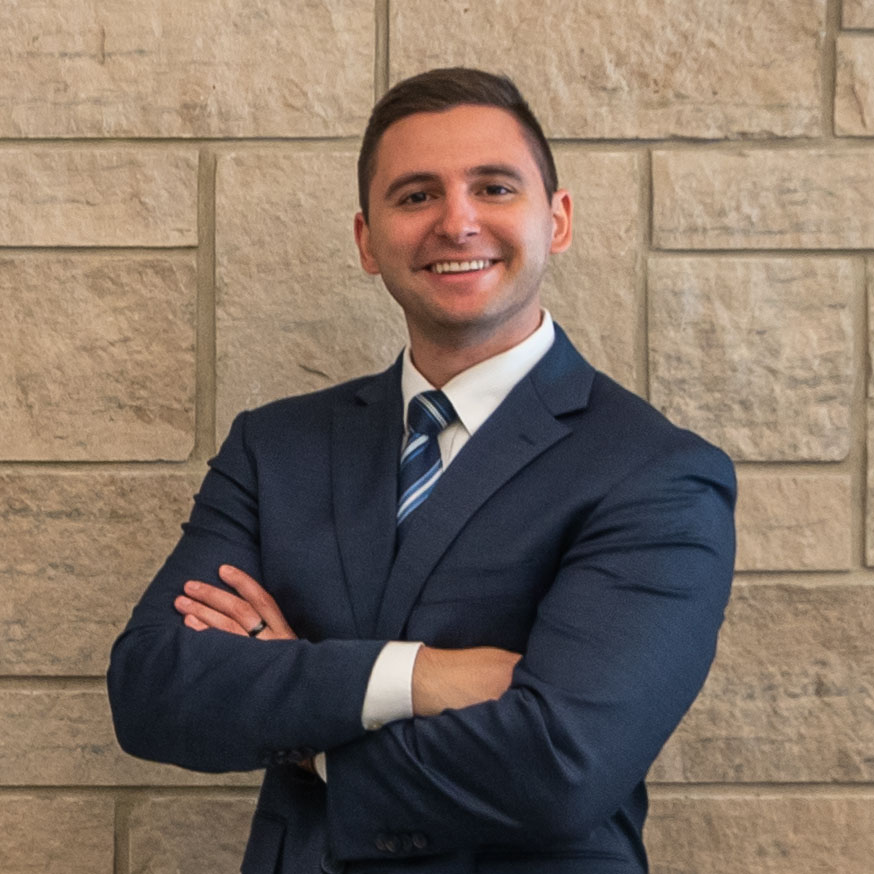 "Participating in the 2021 Van Berkom Small-Cap Case Competition allowed me to apply financial and market analysis skills developed throughout the Telfer MBA Program. During this two-day event, I had the opportunity to network with talented students and working professionals across Canada and the United States and present two stock pitches to a distinguished panel of local judges. What stood out to me was the great teamwork and feedback provided by the judges throughout the case competition, which allowed students to progressively sharpen their analytical and presentation skills. Regardless of where students end up after completing the MBA program, the skills learnt through this case competition are transferable and highly valued across different industries.
Andrew Joseph Raftus - 2021 Finalist
The Simon Fraser University Net Impact Sustainability Challenge was established in 2014 to promote sustainability and increase student participation therein on the West Coast. Students gain lifetime experience by applying their academic skills and experiences via a live case sustainability challenge.
"Participating in the SFU Sustainability Case Competition has been a highlight of my time at Telfer. From exploring companies that I otherwise would never have interacted with, to working with people I otherwise would not have had the opportunity to; from learning to cope with change under pressure to honing my oral presentation and advocacy skills – this case competition enabled me to test the concepts I was learning in both my MBA and JD programs in a hands-on, safe way while simultaneously pushing me to be creative and to make network connections. I had the opportunity here to explore the possible impact of telecommunications technology on climate justice while simultaneously seeing how this technology could impact local Indigenous communities along the way. Case competitions seem so scary from the outside looking in, but once you're there you'll never want to leave.
Jessica Suzanne Rollins – 2021 Delegate
Canadian Marketing League is a national case competition established in 2005 that allows students to co-create, "Canada's Next Top Ad Exec." The competition's purpose is to bridge the gap between the classroom and industry through experiential learning on practical marketing challenges.
The annual Schlesinger Global Family Enterprise Case Competition is a national case competition established in 2013 that allows students to apply their academic and professional skills to solve critical issues unique to family enterprises. During this four-round competition, teams present their case to a distinguished panel of judges.
The Telfer Consult-a-thon is not your typical case competition. This experiential learning consulting event is a way to give back to the community. Established in 2021, the Telfer SME Consult-a-thon is a two-day event where local SMEs work together with students to solve existing business problems. This allows students to network, collaborate, and gain real-life experience and address various challenges faced by local businesses. In doing so, students can apply the skills learnt throughout the program, support those in their community, and sustain strong connections with local businesses.
The HEC Montréal CSR Challenge is a two-day bilingual Case Competition. Participants focus on the problems and challenges of environmental sustainability and corporate social responsibility. In executing the case competition, HEC Montréal pledged to engage in carbon-neutral, waste reduction, and eco-friendly practices.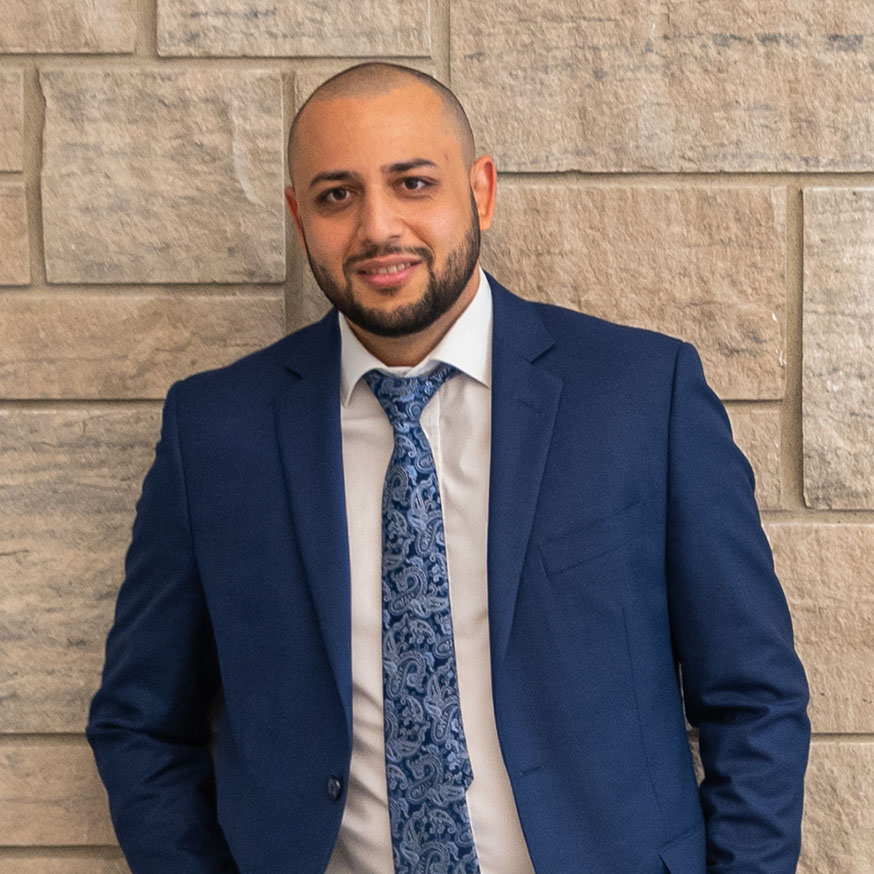 "Competing in the HEC Montréal CSR case competitions was one of the best learning experiences in my MBA. Their focus on environmental sustainability and corporate social responsibility inspired many future leaders and me to rethink the role businesses can play in contributing to a better, more sustainable future. The experience was further enriched when we were randomly placed in groups from all over the world in the second case. Dealing with the challenge of communicating with a diverse group of people whom I have never met before, collaborating, and creating a compelling presentation, in a few hours, was a humbling experience. I highly recommend it to future students and hope to be able to participate again in any capacity.
Firas Anani - 2021 Delegate
The TMA Case Competition is a two-day case competition whereby students create a branding strategy for an existing company. Students work closely in groups of two to develop and implement leading marketing strategies.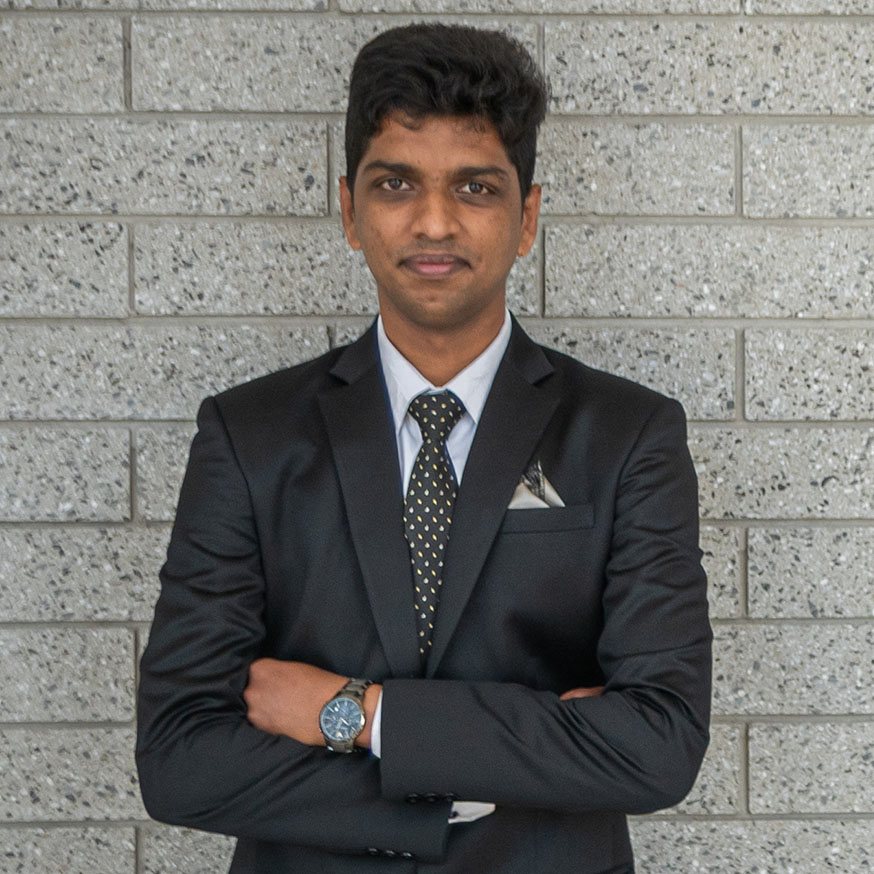 "I started my MBA Journey virtually from India. Throughout the MBA program, I wanted to get a lot of exposure to diverse environments and scenarios. In order to achieve this, one of the key things I looked forward to was Case Competitions. I participated in the "PitchYourBrand" - my first case competition. It turned out to be a huge event since Babcock Canada was involved. We worked rigorously for two consecutive days and learned a lot throughout the process. But over time, I came to know that it was one of the many International Case Competitions that I will be participating in representing Telfer. Overall Telfer has provided an amazing platform to be part of worldwide exposure.
Krishna Venkatasubramanian - 2020 Delegate
The John Molson School of Business International Case Competition was established as a national competition in 1981 and has since become the largest bilingual case competition of its kind. Each year, 36 teams across five continents compete in Montreal, Canada before 300 judges from the Montreal business community. Seven unpublished business cases are selected from among the top entries of real-life business problems, from which one major company is selected for a live case presentation.
How to Participate
The MBA Student Association helps Telfer MBA students participate and secure financing and coaching for various case competitions across Ontario, Canada and internationally. Students are encouraged to notify the MBASA of any case competitions they intend to participate in. For more information, please email the MBASA at This email address is being protected from spambots. You need JavaScript enabled to view it..
This email address is being protected from spambots. You need JavaScript enabled to view it.