Umar Ruhi
(He/Him)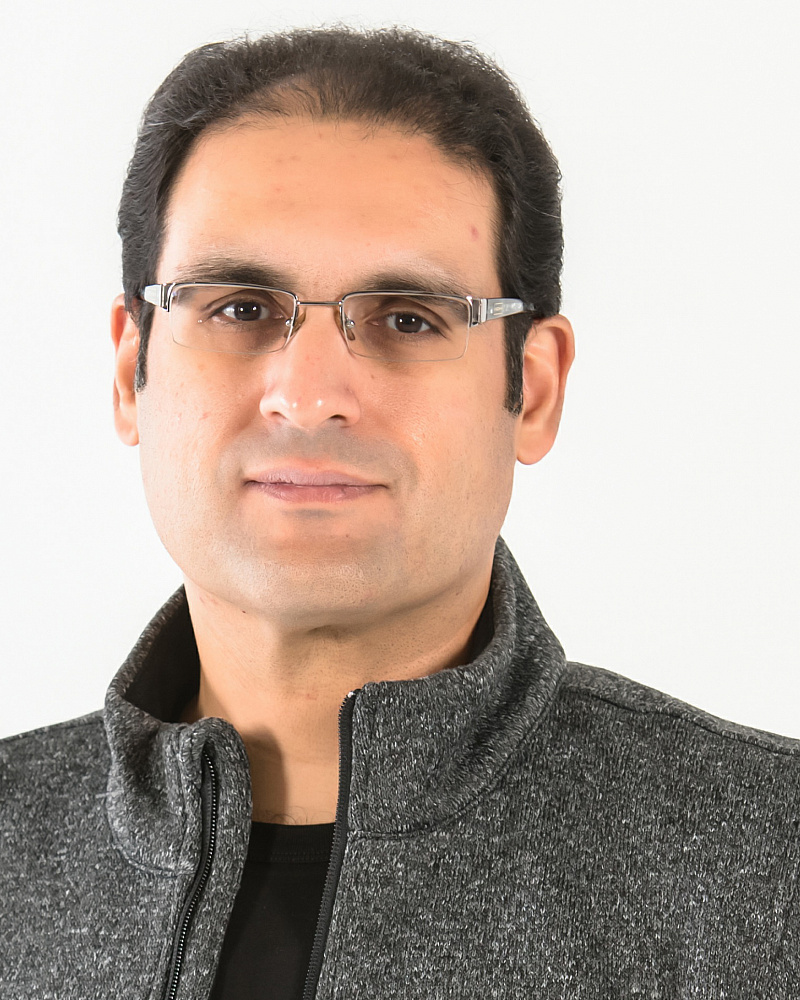 Associate Professor
Director, Centre for Business Analytics & Performance
Vice-Dean (Undergraduate programs)
B.Sc. (University of Toronto), MBA (McMaster), Ph.D. (McMaster)
Location

DMS 5130

Telephone

613-562-5800 x 1990
Email

This email address is being protected from spambots. You need JavaScript enabled to view it.

Website
For All Inquiries Related to Undergraduate Programs:
---
Biography
Dr. Umar Ruhi received his PhD in Information Systems & Management Science from the DeGroote School of Business at McMaster University. Prior to his PhD, he also completed his MBA from McMaster University with dual concentrations in E-Business and Strategic Knowledge Management, and his B.Sc. in Computer Science from the University of Toronto.
At Telfer, Umar teaches various undergraduate (B.Com) and graduate (MBA) courses in Information Systems and Digital Enterprise Strategy. Additionally, he teaches in the University's interdisciplinary M.Sc. and PhD programs in E-Business Technologies. Most of his courses consist of an integration of themes and topics related to business strategy and technology applications.
Umar's research interests lie at the intersection of Information Systems and Knowledge Management, and his research programs are concerned with exploring contemporary information and communication technologies (ICTs) and their applications in human, organizational, and social contexts. His current research interests include enterprise gamification, IT consumerization, enterprise social media strategy, and end-user development.
Umar's research has been applied in industry contexts by various organizations, and it has also been recognized through best paper awards at several conferences. His PhD dissertation on online communities also won the best dissertation award from the German Society for Online Research (DGOF) in 2012.
Umar has also been involved in consulting, advisory, and analytical roles with initiatives related to online communities, e-government portals, user experience design, web usability engineering, web analytics, and knowledge management practices. Before joining academia, Umar worked as a management consultant with engagements ranging from strategic & operational planning to multi-site technology deployment for different E-Business ventures. More information about Umar is available at http://ruhi.telfer.uottawa.ca
Publications during the last 7 years
Papers in Refereed Journals
Khan, L., Malik, A., Ruhi, U. and Al-Busaidi, A. 2022. Conflicting attitudes: Analyzing social media data to understand the early discourse on COVID-19 passports. Technology in Society, 68(2022): 101830.
Pandya, B., Patterson, L. and Ruhi, U. 2022. The Readiness of Workforce for the World of Work in 2030: Perceptions of University students. International Journal of Business Performance Management, 23(1-2): 54-75.
Ruhi, U., Majedi, A. and Chugh, R. 2021. Sociotechnical Drivers and Barriers in the Consumer Adoption of Personal Health Records: Empirical Investigation. JMIR Medical Informatics, 9(9): e30322.
Ruhi, U. and Chugh, R. 2021. Utility, Value, and Benefits of Contemporary Personal Health Records: Integrative Review and Conceptual Synthesis. Journal of Medical Internet Research, 23(4): e26877.
Ruhi, U. 2020. A Socio-Psychological Perspective on Flattening the COVID-19 Curve: Implications for Public Health Program Delivery in Canada. Canadian Health Policy, April 2020: 1-10.
Obidallah, W.J., Ruhi, U. and Raahemi, B. 2020. Clustering and Association Rules for Web Service Discovery and Recommendation: A Systematic Literature Review. SN Computer Science, 1(27): 1-33.
Chugh, R., Patel, S., Patel, N. and Ruhi, U. 2019. Likes, Comments and Shares on Social Media: Exploring User Engagement with a State Tourism Facebook Page. International Journal of Web Based Communities, 15(2): 104 - 122.
Chugh, R. and Ruhi, U. 2018. Social Media in Higher Education: A Literature Review of Facebook. Education and Information Technologies, 23(2): 605-616.
Ruhi, U. 2016. An Experiential Learning Pedagogical Framework for Enterprise Systems Education in Business Schools. International Journal of Management Education, 14(2): 198-211.
Books
Aïmeur, E., Ruhi, U. and Weiss, M. E-Technologies: Embracing the Internet of Things (IoT)", Lecture Notes in Business Information Processing. Berlin, Germany: Springer-Verlag , 2017.
Chapters in Books
Chugh, R. and Ruhi, U. Social Media for Tertiary Education. In Encyclopedia of Education and Information Technologies. Amsterdam: Springer-Verlag, 2019.
Ruhi, U. Towards an Interdisciplinary Socio-Technical Definition of Virtual Communities. In Khosrow-Pour, M.. Encyclopedia of Information Science and Technology, 4th Edition. Pennsylvania, USA: IGI Global Publishers, 2017.
Ruhi, U. and Akhigbe, O. Lean Development in Design Science Research: Deliberating Principles, Prospects and Pitfalls. In Pastor, O. and Daneva, M.. Requirements Engineering: Foundation for Software Quality. Amsterdam: Springer-Verlag, 2016.
Funded Research during the last 7 years
Funded Research during the last 7 years

| From-To | Source | Title | * | ** | Role | Amount |
| --- | --- | --- | --- | --- | --- | --- |
| 2023 | MITACS | Functionality & Usability of Digital Disinformation-Countering Technologies | R | O | PI | $ 15,000 |
| 2023 | Telfer School of Management Research Grants (SMRG) | Understanding Misinformation and Disinformation in Online Media | R | I | PI | $ 6,000 |
| 2022-2023 | MITACS | GRID (Geo-Registry Integrated Datachain): Blockchain Enabled Land Registry | R | O | PI | $ 30,000 |
| 2021-2024 | Telfer School of Management Education Excellence Fellowship | Using Learning Analytics & Adaptive Gamification in Instructional Design | R | I | PI | $ 45,000 |
| 2021-2022 | Canadian Heritage | Comprehensive Evaluation of Online Disinformation-Countering Tools | R | G | PI | $ 68,160 |
| 2019 | MITACS | User Experience Evaluation of End-User Development Technologies | R | O | PI | $ 15,000 |
| 2018-2020 | MITACS | Trade Promotion Forecasting & Optimization for Consumer-Packaged Goods | R | O | Co-I | $ 105,000 |
| 2018-2019 | MITACS | Blockchain Enabled Land Registry: Towards Improving Transparency, Accountability & Compliance | R | O | PI | $ 15,000 |
| 2017-2018 | Telfer School of Management Research Fund (SMRF) | Organizational Change Management Practices for IT Consumerization Initiatives | R | I | PI | $ 6,000 |
| 2013-2016 | University of Ottawa | Enterprise Technology Applications for Management Decision Making | S | I | PI | $ 7,500 |
LEGEND:
*Purpose
C: Contract (R and D) | E: Equipment Grant | R: Research Grant | S: Support Award | P: Pedagogical Grant | O: Other, U: Unknown
**Type
C: Granting Councils | G: Government | F: Foundations | I: UO Internal Funding | O: Other | U: Unknown
Role
PI = Principal Investigator | Co-I = Co-Investigator | Co-PI = Co-Principal Investigator