Pavel Andreev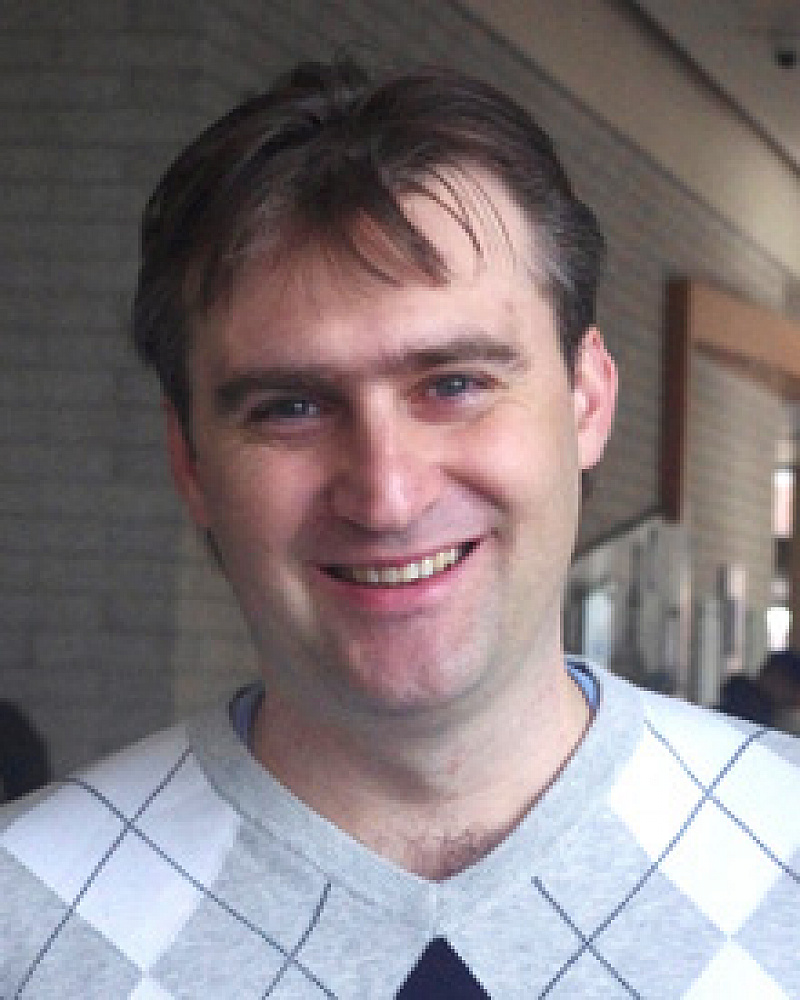 Associate Professor
B.A./M.A. (Belarusian State Economic University), Ph.D. (Ben-Gurion University of the Negev)
Location

DMS 6130

Telephone

613-562-5800 x 4196
Email

This email address is being protected from spambots. You need JavaScript enabled to view it.
---
Biography
Professor of performance management at the Telfer School since 2012, Pavel Andreev obtained his Ph.D from the Department of Industrial Engineering and Management at Ben-Gurion University of the Negev in Israel. His doctoral studies centred on the impact of information and communication technologies (ICT) on activities such as teleworking, telemedicine, e-shopping, e-learning, telebanking and teleleisure.
Professor Andreev was a Research Fellow and Adjunct Professor at the Business Information Systems Department, University College Cork, Ireland. He was also a Postdoctoral Fellow and Visiting Professor at the Sagy Center for Internet Research and the Study of the Information Society, Graduate School of Management, University of Haifa, Israel.
Research Interests
Professor Andreev's research is focused on modeling and exploring the performance of commercial and non-commercial organizations at the individual, team, and organizational level. Awarded an NSERC Discovery Grant (2013-2018), he will develop methodologies that enhance healthcare practitioners' care delivery in interdisciplinary healthcare teams. He is also interested in the behavioural aspects behind technology adoption and its impact on personal and social patterns. For instance, he studies the use and adoption of smartphones and the realization of mobile payments. Other areas of interest include the organization of peer-production (e.g., open source projects), open innovation, social networks, mobility, and healthcare information systems (HIS). His research projects cross several distinct disciplines and are international in scope.
Professor Andreev has presented papers at leading conferences such as the International Conference on Information Systems, the European Conference on Information Systems, and the International Federation for Information Processing Conference. He has published research in Health Policy and Technology, the International Journal of E-Business Research (IJEBR), Electronic Markets - The International Journal on Networked Business, Behaviour & Information Technology, and Transportation Research Part C: Emerging Technologies.
Publications during the last 7 years
Papers in Refereed Journals
Wu, M., Andreev, P. and Benyoucef, M. 2023. The state of lead scoring models and their impact on sales performance. Information Technology and Management, 1-30.
Ohiomah, A., Benyoucef, M. and Andreev, P. 2020. A Multidimensional Perspective of Inside Sales Success: A Systematic Review and Meta-Analysis. Industrial Marketing Management, 90: 435-452.
O'Connor, Y., Andreev, P. and O'Reilly, P. 2020. MHealth and perceived quality of care delivery: a conceptual model and validation. BMC Medical Informatics and Decision Making, 20(41): 1-13.
Ohiomah, A., Andreev, P., Benyoucef, M. and Hood, D. 2019. The Role of Lead Management Systems in the Inside Sales Process. Journal of Business Research, 102: 163-177.
Chung, A.Q.H., Andreev, P., Benyoucef, M., Duane, A. and O'Reilly, P. 2018. Where the shoe pinches: Realizing dominant problems when an organizational social media profile evolves. International Journal of Information Management, 41: 33-49.
Chung, A., Andreev, P., Benyoucef, M., Duane, A. and O'Reilly, P. 2017. Managing an organisation's social media presence: An Empirical Stages of Growth Model. International Journal of Information Management, 37(1 Part A): 1405-1417.
Ohiomah, A., Benyoucef, M. and Andreev, P. 2016. Driving Inside Sales Performance with Lead Management Systems: A Conceptual Model. Journal of Information Systems Applied Research, 9(1): 4-15.
Chapters in Books
Astaraky, D., Wilk, Sz., Michalowski, W., Andreev, P., Kuziemsky, C.E. and Hadjiyannakis, S. Supporting an Interdisciplinary Healthcare Team with a Multi-Agent System. In Cruz-Cunha M.M. and et al.. Encyclopedia of E-Health and Telemedicine. Pennsylvania, USA: IGI Global Publishers, 2016.
Funded Research during the last 7 years
Funded Research during the last 7 years

| From-To | Source | Title | * | ** | Role | Amount |
| --- | --- | --- | --- | --- | --- | --- |
| 2022-2024 | Health Canada (SUAP) | Power Over Pain: Implementation of a digital portal that provides Canadians with rapid access to stepped care resources for the management of pain, mental health and substance use across the lifespan | R | G | Co-A | $ 1,254,564 |
| 2022-2023 | The Ottawa Hospital Academic Medical Organization Innovation Grants Competition | Improving access to chronic pain care: A pilot window-of-opportunity study of the Power Over Pain portal at The Ottawa Hospital | R | O | Co-A | $ 99,753 |
| 2022-2023 | Telfer School of Management Research Grants (SMRG) | Designing Robust Information Systems to Facilitate the Resilience of Supply Chains During Crisis | R | I | PI | $ 15,000 |
| 2021-2026 | NSERC - DG | Supporting sustained behaviour change with digital technology: Developing a new architectural framework for designing Habit Formation Support System | R | C | PI | $ 120,000 |
| 2020-2023 | SSHRC-DG | Towards Sustainable Behavior Change: Developing and Validating a Theory Explaining How Habits Can Be Formed Using Digital Technologies | R | C | PI | $ 49,052 |
| 2019-2022 | MITACS & VanillaSoft | A Dynamic Predictive Lead Scoring System for Inside Sales | R | O | PI | $ 60,000 |
| 2017 | Telfer School of Management Research Grants (SMRG) | Use of predictive analytic to identify risk of postoperative complications among the women undergoing the hysterectomy surgery for endometrial cancer | R | I | PI | $ 4,000 |
| 2017-2018 | MITACS & VanillaSoft | Predictive Analytics in Inside Sales | R | O | PI | $ 30,000 |
| 2015 | University of Ottawa | Data Analysis Blended Course Design | P | I | PI | $ 5,000 |
| 2015-2017 | MITACS & VanillaSoft | Using Predictive Analytics to Improve Inside Sales Performance | R | O | PI | $ 60,000 |
| 2013-2018 | NSERC | Developing methodologies that facilitate the performance of healthcare practitioners care delivery in interdisciplinary healthcare teams | R | C | PI | $ 110,000 |
LEGEND:
*Purpose
C: Contract (R and D) | E: Equipment Grant | R: Research Grant | S: Support Award | P: Pedagogical Grant | O: Other, U: Unknown
**Type
C: Granting Councils | G: Government | F: Foundations | I: UO Internal Funding | O: Other | U: Unknown
Role
PI = Principal Investigator | Co-I = Co-Investigator | Co-PI = Co-Principal Investigator