Mirou Jaana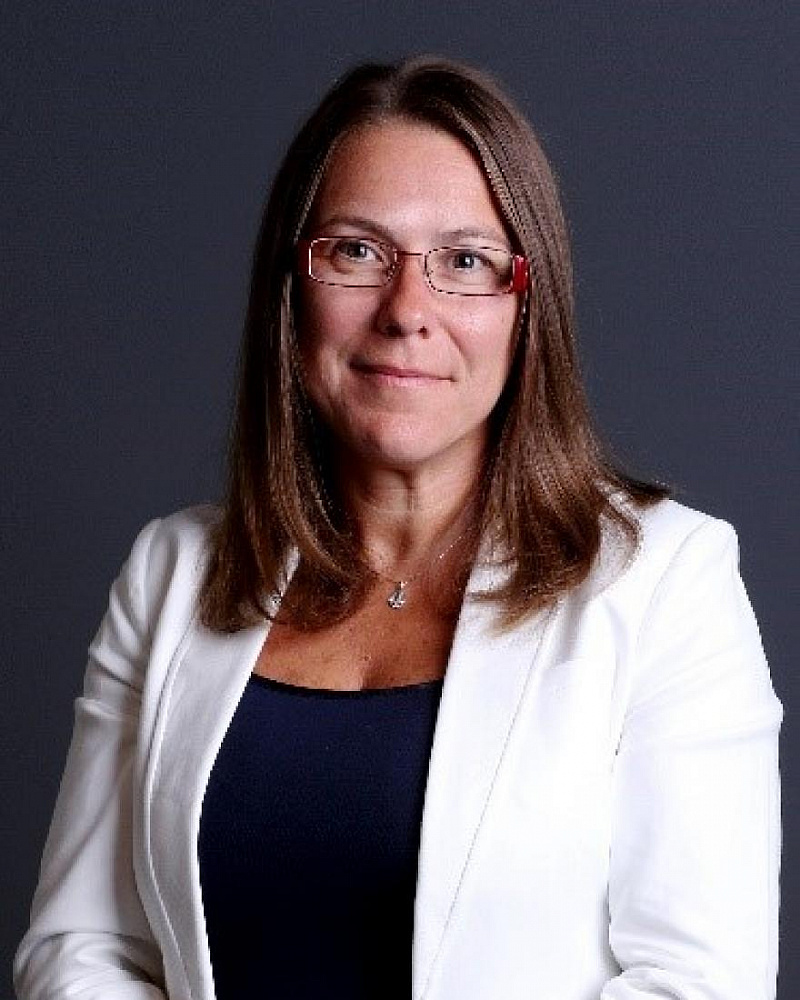 Full Professor
Telfer Research Fellow
MHA Program Director
Interim Director, EMHA
B.Sc. (American University of Beirut), M.P.H. (American University of Beirut), Ph.D. (University of Iowa), Health Informatics Certificate (University of Iowa)
Location

DMS 6153

Telephone

613-562-5800 x 3400
Email

This email address is being protected from spambots. You need JavaScript enabled to view it.
---
Biography
Dr. Jaana is a Full Professor and MHA program Director at the Telfer School of Management in the University of Ottawa, and holds the Telfer Research Fellowship. She earned her PhD in Health Management and Policy at the University of Iowa, with a concentration in Health Informatics, and completed a post-doctoral fellowship at HEC Montreal under the Canada Research Chair in Information Technology in Health Care. She currently teaches courses in the areas of quality management and evaluation in health care, program evaluation, and health information technology.
Research Interests
Her research streams, which evolved at the intersection of Health Informatics and Health Care Management, include: Evaluation of telehealth applications adoption and impacts; IT innovation and assessment in health care organizations; Electronic Medical Records (EMRs) implementation; and Digital health and seniors. Her current projects focus on: 1) studying the implementation of information technology and electronic medical records in hospitals, and the strategies used to support their use; 2) examining the dynamics of IT innovation in health care organizations; 3) measuring risks and mitigation strategies in clinical IT projects; 4) assessing the management issues facing IT executives in hospitals; 5) examining the adoption and impacts of telemonitoring as a patient management approach for chronic diseases; and 6) investigating the adoption and use of technology by seniors in the community.
Scholarly Activities
Dr. Jaana has published articles in top peer-reviewed journals in the areas of health care management and health informatics including the International Journal of Medical Informatics, Journal of the American Medical Informatics Association, Journal of Medical Internet Research, Health Care Management Review, and the American Journal of Managed Care. She has presented at national and international conferences and was a member of grant selection committees. She currently serves as a reviewer for several journals and conferences.
Publications during the last 7 years
Papers in Refereed Journals
Jaana, M. and Paré, G. 2020. Comparison of Mobile Health Technology Use for Self-Tracking Between Older Adults and the General Adult Population in Canada: Cross-Sectional Survey. JMIR Mhealth and Uhealth, 8(11): e24718.
Paré, G., Marsan, J., Jaana, M., Tamim, H. and Lukanenko, R. 2020. IT vendors' legitimation strategies and market share: The case of EMR systems. Information and Management, 57(3).
Abu-Janb, N. and Jaana, M. 2020. Facilitators and barriers to adherence to gluten-free diet among adults with celiac disease: a systematic review. Journal of Human Nutrition and Dietetics, 33(6): 786-810.
Kavandi, H. and Jaana, M. 2020. Factors that affect health information technology adoption by seniors: A systematic review. Health and Social Care in the Community, 00: 1-16.
Jaana, M. 2019. Adult Day Program services for seniors with dementia: An innovative model of community–college partnership (Innovative Practice). Dementia.
Jaana, M. and Sherrard, H. 2019. Rural-Urban Comparison of Telehome Monitoring for Patients with Chronic Heart Failure. Telemedicine Journal and E-Health, 25(2): 101-108.
Maciejewski, M., Jaana, M., Keely, E., Crowe, L. and Liddy, C. 2018. Social franchising: Scale and spread of innovation in Canada. Health Policy and Technology, 7(2): 217-223.
Jaana, M., Sherrard, H. and Paré, G. 2018. A prospective Evaluation of Telemonitoring Use by Seniors with Chronic Heart Failure: Adoption, Self-Care, and Empowerment. Health Informatics Journal, 25(4): 1800‐1814.
Jaana, M., Majdalani, M., Tamim, H. and Rahbani, R. 2018. Perceived Healthcare Workforce Needs in Lebanon: A Step Towards Informed Human Resources Planning and Professional Development. Eastern Mediterranean Health Journal, 24(9): 855-865.
Jaana, M., Majdalani, M., Tamim, H. and Rahbani, R. 2018. Current Healthcare Workforce Needs in Lebanon: A First Step Towards Informed Human Resources Planning and Professional Development. Human Resources for Health, 24(9): 855-865.
Kitsiou, S., Paré, G., Jaana, M. and Gerber, B. 2017. Effectiveness of mHealth Interventions for Patients with Diabetes: An overview of systematic reviews. PLOS ONE, 17(3): e63.
Funded Research during the last 7 years
Funded Research during the last 7 years

| From-To | Source | Title | * | ** | Role | Amount |
| --- | --- | --- | --- | --- | --- | --- |
| 2022-2026 | SSHRC | Investigating the Innovation Process in Long-Term Care Facilities: A Research Project on the Adoption, Implementation and Assimilation of Health IT | R | C | Co-I | $ 281,500 |
| 2022-2023 | AGEWELL | Pilot implementation of the ARMM device in a long-term care setting | R | O | PI | $ 50,000 |
| 2021-2023 | SSHRC | Information Technology Management Decision Making in Senior Care Organizations: A New Paradigm for a Post-COVID-19 Era | R | C | PI | $ 71,027 |
| 2021-2022 | MITACS | Nighttime Bed Occupancy Pilot Project | R | O | Co-I | $ 15,000 |
| 2018-2021 | SMRG | A Pre-Post Evaluation of EPIC Implementation Impacts on Medical Training and Patient Satisfaction | R | I | PI | $ 12,000 |
| 2017-2023 | SSHRC | IT Innovation and Elderly: Technology Acceptance and Use in the Community | R | C | PI | $ 128,028 |
| 2015-2019 | SSHRC | IT Innovation Research: A Socio-Cognitive Perspective | R | C | Co-I | $ 156,720 |
| 2015-2018 | Telfer School of Management Research Fund (SMRF) | Key IT Management Issues in Hospitals: A Comparison of Two Major Provinces | R | I | PI | $ 6,000 |
LEGEND:
*Purpose
C: Contract (R and D) | E: Equipment Grant | R: Research Grant | S: Support Award | P: Pedagogical Grant | O: Other, U: Unknown
**Type
C: Granting Councils | G: Government | F: Foundations | I: UO Internal Funding | O: Other | U: Unknown
Role
PI = Principal Investigator | Co-I = Co-Investigator | Co-PI = Co-Principal Investigator
Areas of Strategic Impact