Mariam Humayun
(She/Her)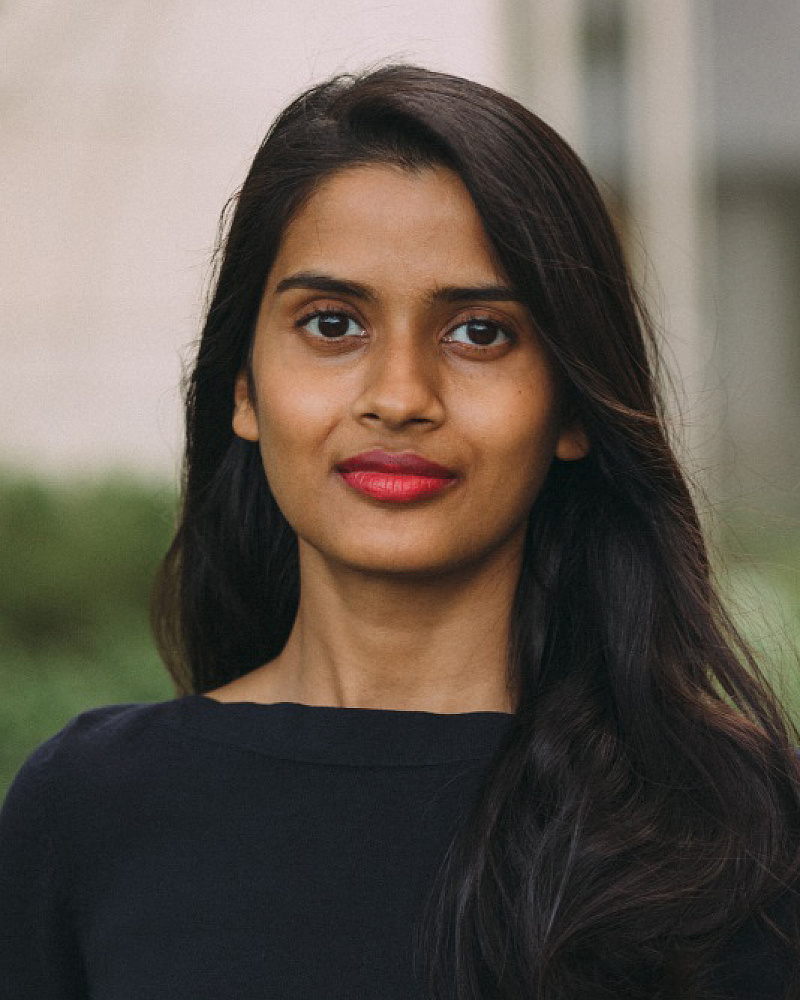 Assistant Professor
B.B.A (University of Karachi), M.Sc. (Durham University), Ph.D. (Schulich, York)
Location

DMS 5141

Telephone

613-562-5800 x 4644
Email

This email address is being protected from spambots. You need JavaScript enabled to view it.

Website
---
Biography
Dr. Mariam Humayun is an Assistant Professor of Marketing at Telfer School of Management, University of Ottawa. Her research interests focus on the intersection of consumer culture, technology, branding, and social media - particularly in the contexts of cryptocurrencies (Bitcoin), consumer privacy, open-source, maker culture, and digital detoxing.
She completed her PhD at Schulich School of Business in 2019 under the supervision of Dr. Russ Belk. Her dissertation is a longitudinal ethnographic and netnographic study of the Bitcoin/Blockchain ecosystem since 2014 and how it has evolved as a decentralized brand through multiple crises. For her dissertation, she conducted fieldwork in Toronto, San Francisco, Miami, Berlin, Amsterdam, New York, Prague, Cancun, Cambridge/Boston, and Tokyo at various Bitcoin/Blockchain events and conferences.
For her Master's thesis at Durham University, she examined consumers seeking privacy and turning towards analogue technologies such as paper notebooks (Moleskine) and film cameras (Leica/Pentax) to escape the banality of the digital realm and how certain brand myths offer avenues of escape. She has presented her work at the Association for Consumer Research Conference, the Consumer Culture Theory Conference, the Oxford Internet Institute, and has also been an invited speaker at Bitcoin/Blockchain meetup events in Toronto and the Satoshi Roundtable Conference.
Publications during the last 7 years
Papers in Refereed Journals
Belk, R., Humayun, M. and Brouard, M. 2022. Money, possessions, and ownership in the Metaverse: NFTs, cryptocurrencies, Web3 and Wild Markets. Journal of Business Research, 153: 198-205.
Humayun, M. and Belk, R. 2022. How Brand Hive Minds Thrive: Understanding Bitcoin's Resilience. Cryptoeconomic Systems, 2(1).
Humayun, M. 2022. Bitcoin. Journal of Customer Behaviour, (In Press).
Humayun, M. and Belk, R. 2020. The Analogue Diaries of Postdigital Consumption. Journal of Marketing Management, 36(7-8): 633-659.
Belk, R., Humayun, M. and Gopaldas, A. 2020. Artificial Life. Journal of Macromarketing.
Chapters in Books
Humayun, M. and Belk, R. Satoshi is dead. Long live Satoshi – The Curious Case of Bitcoin's Creator. In Research in Consumer Behavior : Consumer Culture Theory. 2nd Australasian ed., Milton: Wiley, 2018.
Funded Research during the last 7 years
Funded Research during the last 7 years

| From-To | Source | Title | * | ** | Role | Amount |
| --- | --- | --- | --- | --- | --- | --- |
| 2020-2024 | SSHRC | Consuming Cryptocurrencies: The Consumer Blockchain Journey | R | C | PI | $ 144,774 |
| 2020-2022 | SSHRC - Insight Development Grants | Reclaiming Consumer Privacy: Escapes Through Digital Detoxing | R | C | PI | $ 61,468 |
LEGEND:
*Purpose
C: Contract (R and D) | E: Equipment Grant | R: Research Grant | S: Support Award | P: Pedagogical Grant | O: Other, U: Unknown
**Type
C: Granting Councils | G: Government | F: Foundations | I: UO Internal Funding | O: Other | U: Unknown
Role
PI = Principal Investigator | Co-I = Co-Investigator | Co-PI = Co-Principal Investigator
Areas of Strategic Impact