Telfer Capital Markets Program
Contact Information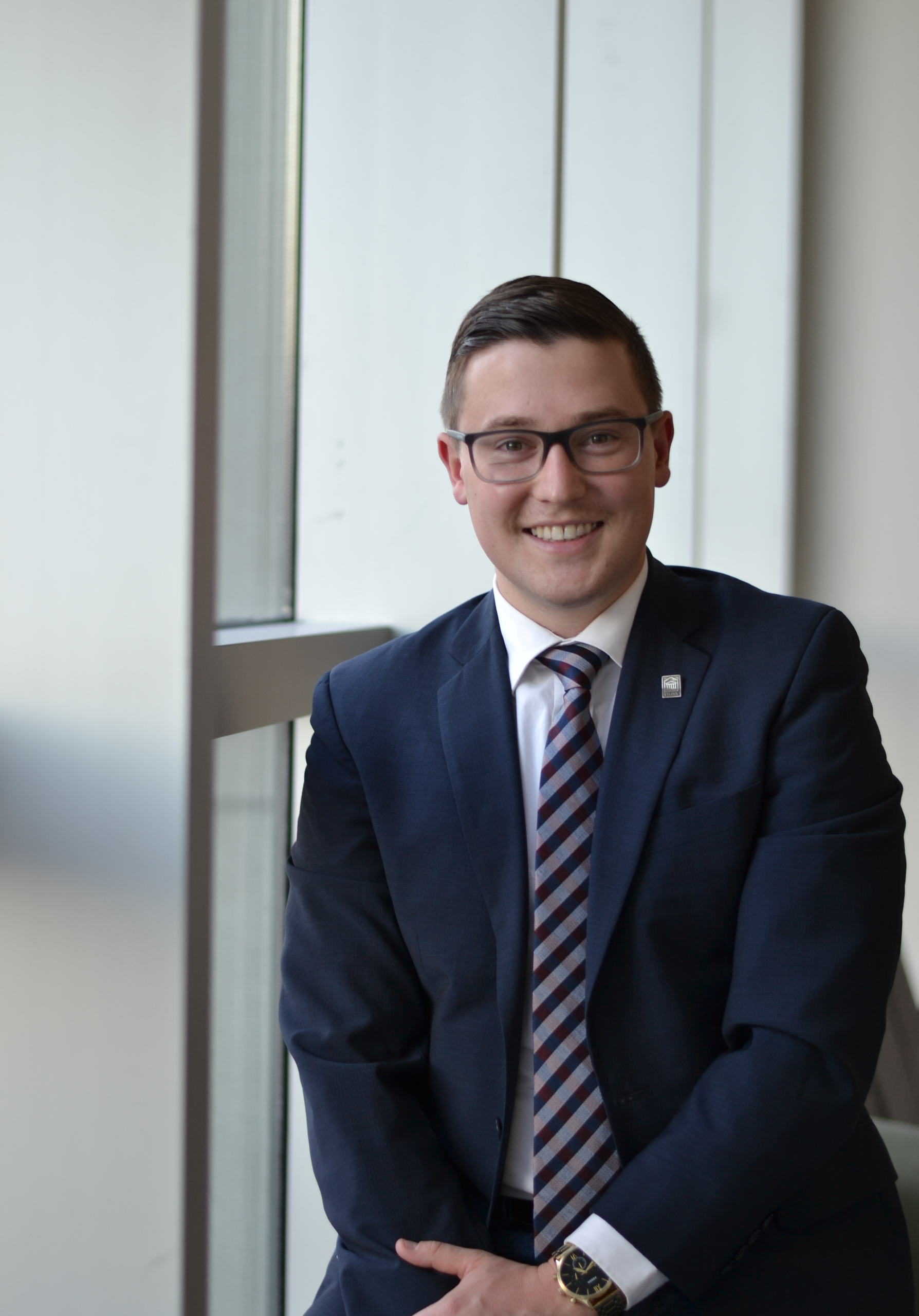 Douglas Spencer
Relationship Manager
This email address is being protected from spambots. You need JavaScript enabled to view it.

The Telfer Capital Markets Program (formerly known as the Capital Markets Mentorship Program) has been updated and the new structure was launched in September 2018. Contact the program manager for more information.
PROGRAM OVERVIEW
The Telfer Capital Markets Program (TCMP) is a two-year development program for high‑performing Telfer School of Management students looking to learn more about the world of capital markets.
The recruitment process for high finance positions is quite competitive. To access capital markets rotational programs in the financial services industry requires a high grade points average and extensive knowledge of the financial markets. Some positions can receive hundreds of resumés. The Telfer CMP was designed to give Telfer School students the credibility they need to compete for these positions.
As of September 2018, over the course of the two years, participating students will be enrolled in two ADM electives, attend various workshops/speakers facilitated by financial services professionals, participate in the capital fund management, and travel to Toronto to visit organizations in the finance industry.
In addition, the admitted students, supervised by the Financial Research and Learning Lab Manager, will be managing donated/endowed assets (Telfer Capital Fund) with the aim to select and manage securities in a portfolio comprised of publicly traded Canadian corporations. Working in teams, students will create, value and oversee a portfolio from major sectors in the Canadian markets, applying analytical tools in portfolio management. They will also develop tools for, and perform, risk analysis at a security and portfolio level and present and defend analyses to internal and external advisors to the course.
Topics covered in the workshops include venture capitals, mergers and acquisitions, Bloomberg training, equity financing, among others.
What will I do?
Throughout the two-year program you will:
Enroll in ADM 3357 Applied Investment Fund Management Module I and ADM 4357 Applied Investment Fund Management Module II and receive 6 units towards your degree;
Participate in workshops facilitated by senior level financial services professionals at the big six banks, holding companies, as well as crown corporations located in Ottawa, Montreal and Toronto to develop your network and your knowledge of the financial services industry;
Gain practical experience within the investment and case competition environments;
Receive individualized mentorship from senior professionals working in capital markets;
Discover the culture of the high finance industry, and securing the knowledge necessary to perform well in the recruitment process.
Program structure
Year 1 (3rd-year students)
Year 2 (4th-year students)
Program Structure by Year of Program:

Enrolled in ADM 3357 Applied Investment Fund
Management Module I (3 units – fall term)
Capital Fund Management with 4th year students
Presentations and workshops with industry professionals
Trip to Toronto (during fall reading week)

Enrolled in ADM 4357 Applied Investment Fund
Management Module II (3 units – winter term)
Presentations and workshops with industry professionals
Capital Fund Management with 3rd year students
Formal mentorship from industry professionals
Trip to Toronto (during fall reading week)
There is a maximum of 30 participating students, evenly distributed in 3rd and 4th year.
Want to learn more and meet the current members? Visit our Telfer Capital Fund (TCF) site.
How can I get involved?
The selection process to participate in the Telfer CMP is competitive. You must meet the minimum requirements below and complete the application process to be considered for an interview.
The requirements:
Have completed the first‑ and second-year common core courses for your program option;
Have a CGPA of 6.5 or higher;
Have a B+ in the Financial Management course (ADM 2750/2350)
Be available on Wednesday evenings from 5:30 p.m. to 10 p.m.
Be willing to dedicate an average of 15 to 20 hours per week which can include (but is not limited to) workshops, meetings, course work and deliverables, and email exchanges with programs participants: faculty, mentors, and professionals. There will be no time requirement during exam periods and holidays;
Be willing to travel to Toronto once during the fall term (typically over reading week);
Be fluent in English; bilingualism will be considered an asset;
Have a willingness to learn and to be a positive ambassador of the Telfer School of Management;
Maintain full-time student status throughout the duration of the Program.
Application Deadline
For 2023-2025 cohort
Applications are now open.
Application Process
To learn more about the program and the application process, an information session will be held on Wednesday, March 9, 2022, from 6:00 to 9:30 p.m. Log in to Career Launch to register.
Complete the application form on Career Launch (see below for login information), including a copy of your resumé, cover letter and unofficial transcript by deadline of Wednesday, March 29, 2023, at 11:59 p.m. Application form will be available after the information session in March 2023.
Applications will be reviewed and only those selected for an interview will be contacted.
Accessing the Application Form
Log in to Career Launch.
Choose Mentorship and Development Programs from the menu on the left-hand side.
Under 'Programs Available for Enrollment' find the 2023-2025 Capital Markets Program.
Click Enroll.
Scroll down and click on the first activity called Application Form.
Complete the questionaire.
Click Save.
---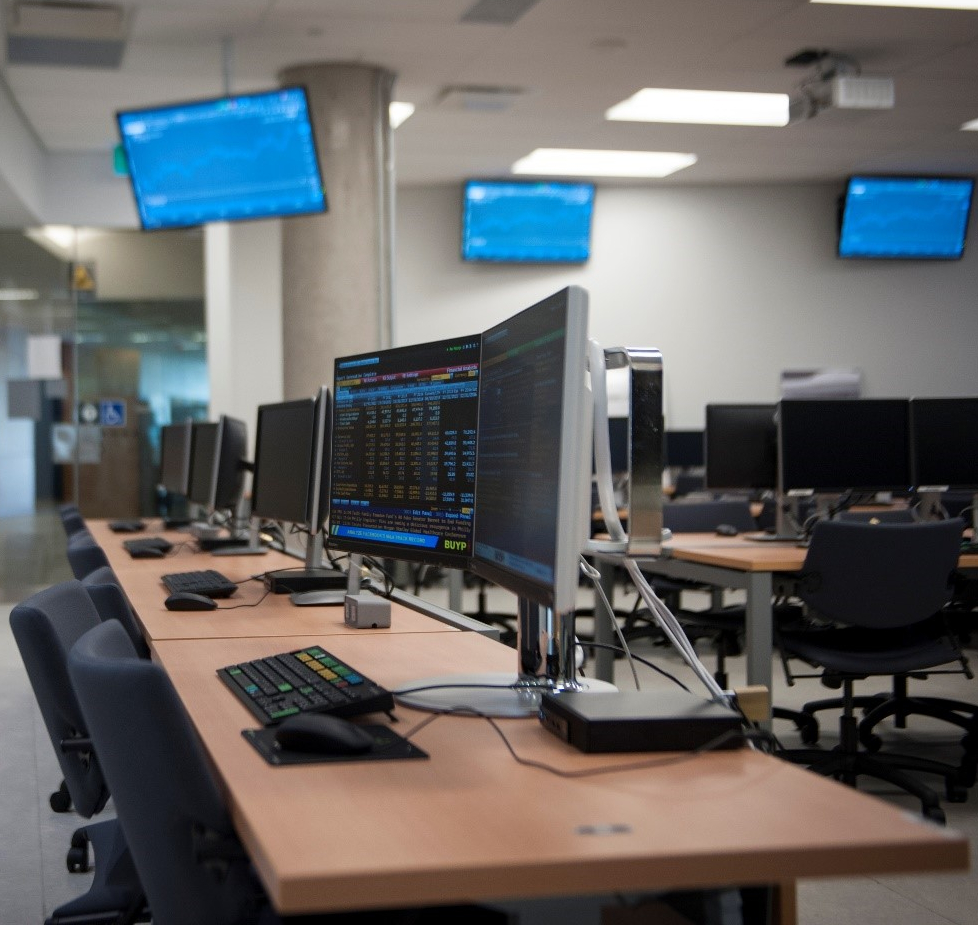 The Financial Research and Learning Lab is a high-quality and technologically advanced learning environment and data resource centre used to support research and experiential learning at the University of Ottawa. The Lab is designed to emulate a professional trading lab and houses real-time industry-standard products from public and private sector environments where finance is practised, which includes access to Bloomberg. The Lab is a lively learning and social hub for students interested in translating classroom theory into practical skills they can leverage into a career in financial services. The Lab also provides access to a wide range of data that is company specific or that pertains to the capital markets as a whole.
Highlights
34 Computer terminals running industry standard financial research databases and real-time learning software (11 Bloomberg Terminals)
6 TV's displaying news and business channels
A learning and teaching facility with training facilitated by the lab manager and faculty
Access to leading industry experts for seminars, training sessions and workshops
To learn more about the lab, visit the Financial Research and Learning Lab website.