Dressing the Part: 5 Common Myths About "Professional Attire"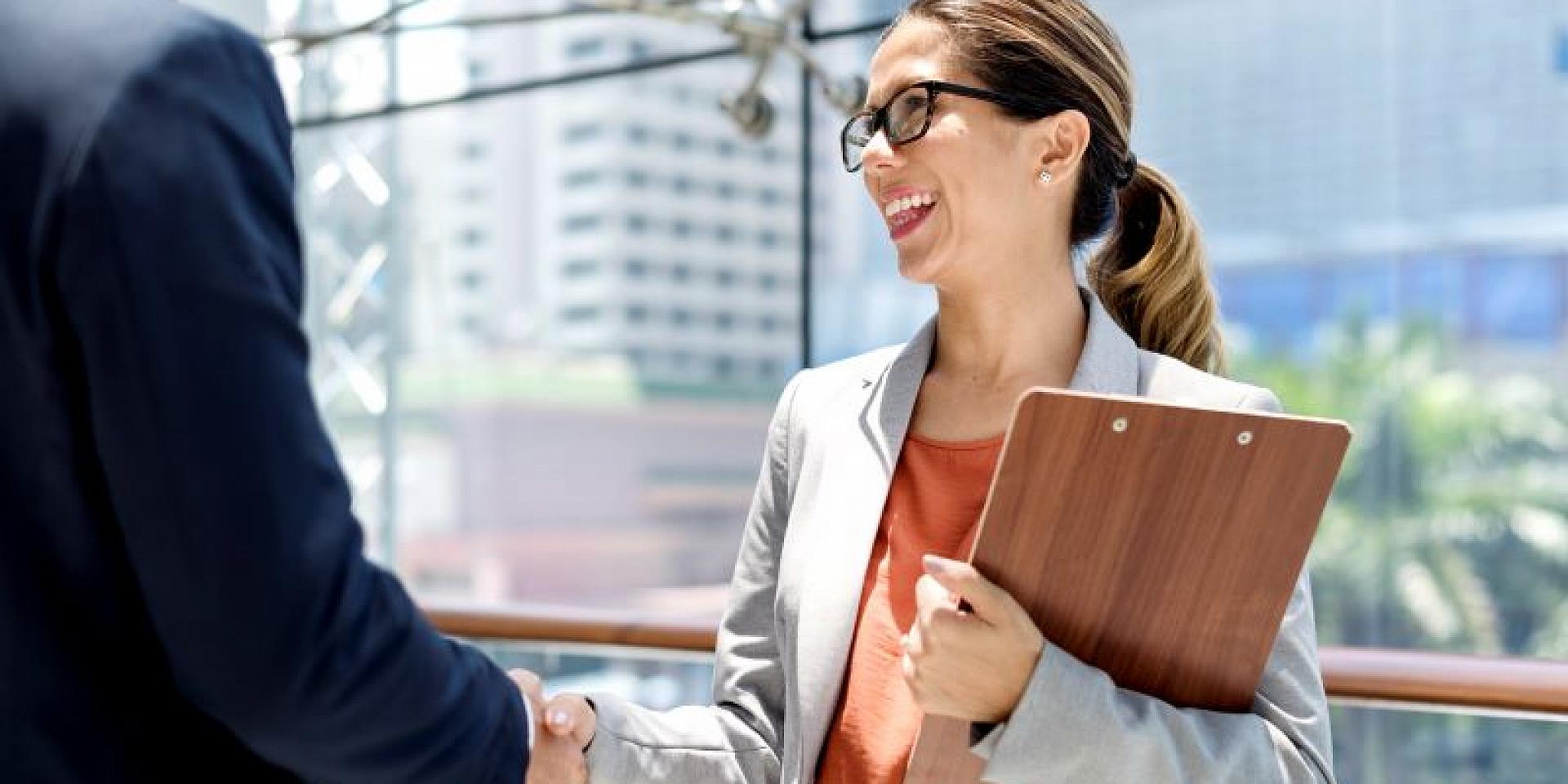 As you evolve at the Telfer School of Management and enter the business world, slowly but surely, you will have to abide by a "professional attire" dress code, either for an interview or for a networking event. As the business world and technologies have evolved considerably over the last few decades, the idea of a "professional attire" has transformed. It is worth going over and debunking some myths surrounding this concept that are making things overly restrictive and complicated.
Myth no. 1: Matching Is a Must.
Although matching pantsuits and skirt suits are still considered as staples of a professional wardrobe, they may make you feel a little bit too formal or stuffy, if not costume-ish. Fortunately, you have another fantastic option: dressy separates, i.e. a pair of slacks or a dress/skirt with a blazer of a different colour. Examples: a wine shift dress with a black blazer; navy slacks with a charcoal jacket; a charcoal pencil skirt with a cream blazer, etc.
Tip: Don't try to wear two separates of the "same" colour together as a suit; if you do separates, make sure their colours are different enough. And yes, mixing navy and black is okay.
Myth no. 2: Black Is Always the Way to Go.
If you are on the market for a new suit (or your very first one!), and are considering black, you may want to think twice before you make such an investment. Although black is a conservative colour and conveys authority, it can actually look harsh on a lot of people. If you feel that black makes you look washed out, try another dark neutral such as charcoal or navy, or even mouse gray, olive green or steel blue if you are very fair.
Tip: Black pantsuits and skirt suits should be reserved for very specific, formal occasions (like funerals, galas and weddings).
Myth no. 3: Tailoring Is for Hems Only.
An ill-fitting suit or garment looks unprofessional, no matter how fancy or expensive they can be. And chances are that even the best-fitting blazer, jacket, skirt or slacks you can find will still not fit you 100%. The good news is that seamstresses and tailors can do so much more than just shortening hemlines: they can make a myriad of alterations to transform a garment from "OK" or "seemingly borrowed" to "WOW!"
Tip: If tailoring services are not included with your purchase, prepare to spend anywhere between $10 and $35 per piece for a perfect fit that will make you feel like a million bucks.
Myth no. 4: Professional Attire Can Make You Feel Uncomfortable and Weird… And That's OK.
If you're not feeling it, you won't fool anyone. If a "professional" garment does not instantly boost your confidence, it is simply not for you. Find out what works for you: not all male bankers wear pinstripe suits, and not all female accountants wear stuffy tweed jackets with strings of pearls. Not all men are comfortable in a Prince of Wales check suit, and not all women are comfortable in high heels and a pencil skirt. Take time to become familiar with what suits you, and trust your instincts.
Remember: Professional attire is something that you own and, most importantly, wear: it should not wear you.
Myth no. 5: Personal Touches Are a Big "No No".
Abiding by a "professional attire" dress code does not mean refraining from expressing your personality. Incorporating vintage jewelry, coloured (closed toe) pumps, patterned socks, a ruffled top or a bright necktie is entirely OK, as long as they are tasteful and that the overall ensemble says: "I'm ready. I'm smart. I'm competent."
Tip: If your gut tells you that an outfit or garment would be inappropriate for a meeting with the Prime Minister, then it probably does not fit the "professional attire" dress code.
I hope this article will make it easier for you to choose professional attire in the future. Remember: for any event where you need to display confidence and ease, such as an interview or networking event, preparation is key. Don't wait until the last minute to decide how you will dress: find options, ask for opinions and take full-length photos to get a better perspective.