Tina Saryeddine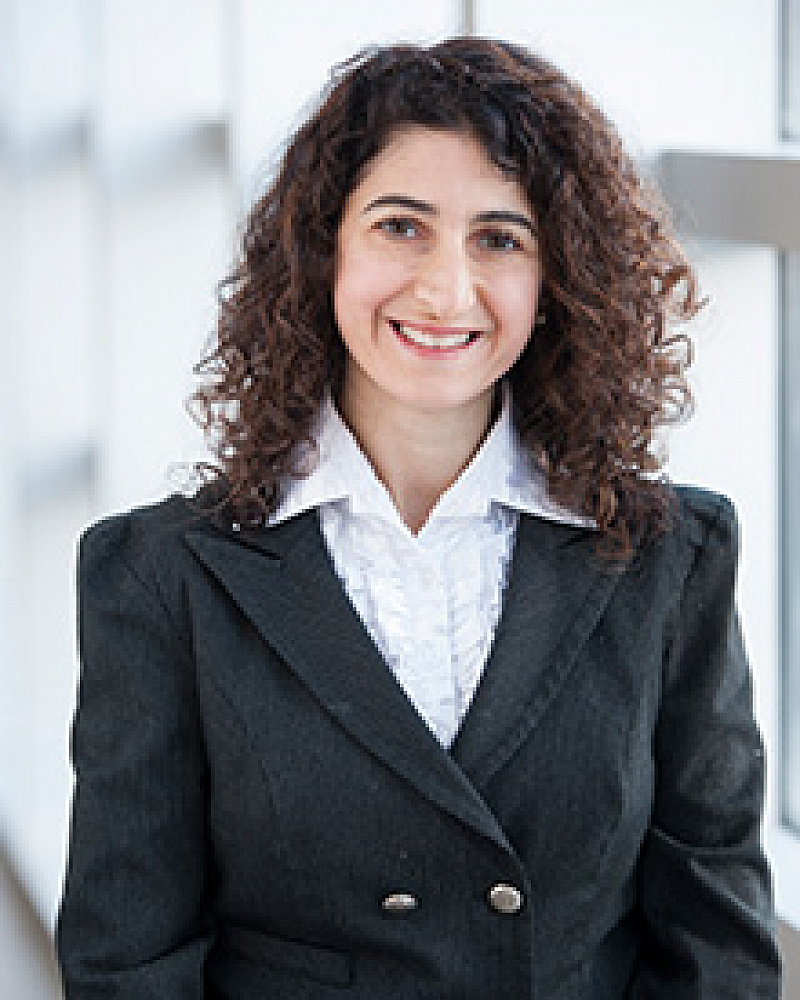 Adjunct Professor
B.Sc. (uOttawa), B.Soc.Sc. (uOttawa), M.H.A. (uOttawa), C.H.E. (Canadian College of Health Leaders), Ph.D. (University of Toronto)
Email

This email address is being protected from spambots. You need JavaScript enabled to view it.
---
Tina Saryeddine is the Executive Director of the Canadian Association of Fire Chiefs, an organization that has represented Canada's Fire Chiefs since 1909. She and the CAFC welcome collaborations with graduate students who are interested in research to practice, federal policy making, emergency management, and inter organizational relationships in both the health and first responder and national emergency systems. Tina is a available as a co-supervisor or committee member and is pleased to have MHA and MSc placements with her organization. Her organization also has a number of exciting projects for residencies, term projects, and graduate placements either for MHA or MBA students as well as undergrads.
Prior to working with the Canadian Association of Fire Chiefs, Tina was the Executive Director Research & Innovation at HealthCareCAN, the national voice of healthcare organizations in Canada. The themes binding Tina's career have been the intersection of research, policy and practice as inter organizational collaboration and networks, and evidence informed policy and practice. She has extensive experience with networks and federal policy as it pertains to health research, innovation and public safety. Her PhD thesis Moving patients across organizations: Exploring the antecedents of effective and efficient referral processes, was a mixed methods study on inter-organizational communication and decision-making across the continuum of care. It was completed in 2011 at the Department of Health Policy, Management and Evaluation, Faculty of Medicine, University of Toronto flex-time PhD program and is a mixed methods study.
Between 2000-2008, Tina was a Project Manager/Senior Planner at the GTA Rehab Network, which brings together the 34 organizations involved in the delivery of publicly funded rehabilitation in the Greater Toronto Area. This was preceded by a one year administrative fellowship with the CEO of the Rouge Valley Health System during which time she worked with the Board Quality Committee, assisted in merger related projects, and served as the point of contact and follow up for patient complaints made to the CEOs office.
Tina's projects have received several awards and grants related to knowledge transfer and exchange including, a CIHR Community Outreach Award, the Ted Freedman Award for innovation in education, a Hygeia Award, a grant from the Canadian Nurses Foundation, CIHR Café Scientifique funding, and a grant from Ontario's Change Foundation, and CIHR Knowledge Translation Grants. Tina has served as a long-time reviewer for the International Forum on Quality and Safety in Healthcare hosted by the British Medical Journal Group and currently co-sponsored by the Institute for Healthcare Improvement and as an occasional article reviewer for various journals. She is a member of the Canadian College of Health Leaders from which she holds the Certified Health Executive designation.
Tina is also an alumna of the University of Ottawa's Masters in Health Administration program, which she completed in 1999.