Samia Chreim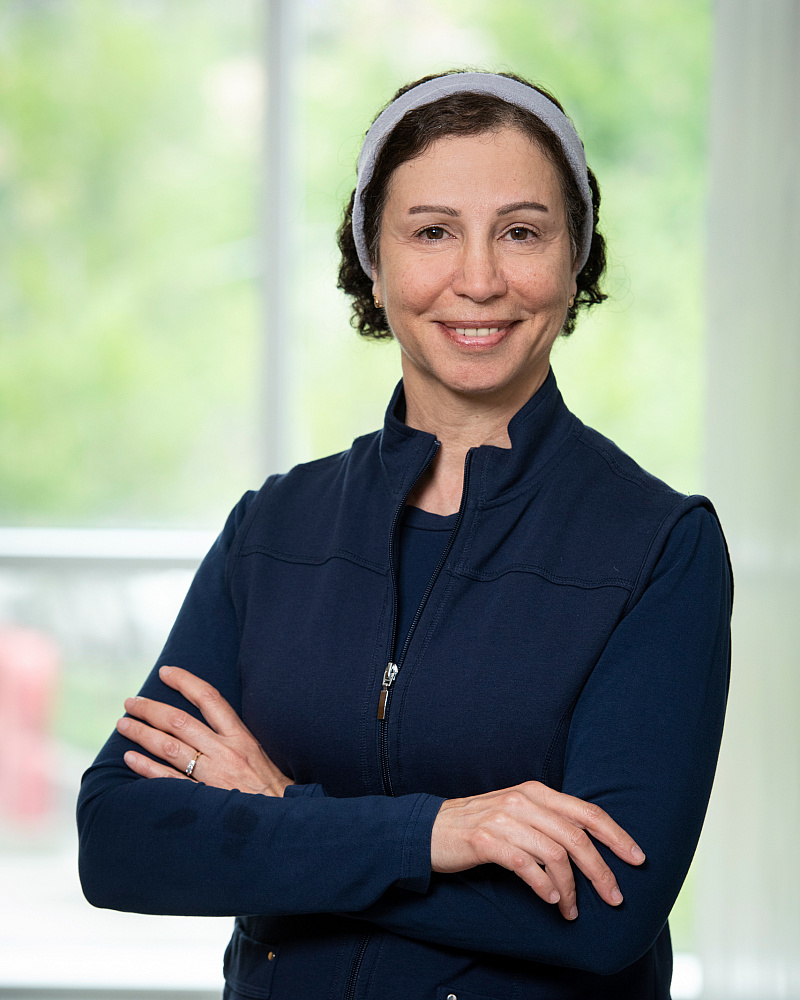 Full Professor
Ian Telfer Professorship in Organization Studies
B.Com. (Lebanese American University), M.Sc. (Lebanese American University), Ph.D. (HEC Montréal)
Location

DMS 6145

Telephone

613-562-5800 x 4780
Email

This email address is being protected from spambots. You need JavaScript enabled to view it.
---
Biography
Dr. Samia Chreim received her PhD from HEC Montréal. She held research and teaching posts abroad, in Quebec and in Alberta, and has been associated with the Telfer School of Management since 2006. She teaches courses on change management, organization theory and qualitative research methods in the areas of Business Management and Health Management.
Research Interests
As with her teaching, Samia combines research expertise in the fields of business management and health care management, with specialization in qualitative research approaches. In both fields, her research focuses on the dynamics of change, identity and role construction, collaborations and leadership. She has researched these topics at the individual and collective levels.
Samia has received research awards for conference papers on the dynamics of organizational change from the Academy of Management and the Administrative Sciences Association of Canada, and two of her articles published in Human Relations and BMJ Quality & Safety respectively were selected among the Top 10 articles in these two journals. Her research has appeared in various highly ranked journals including Academy of Management Journal, Strategic Management Journal, Journal of Management Studies, Organization Studies, Human Relations, and Social Science & Medicine.
Publications during the last 7 years
Papers in Refereed Journals
Qiu, H., Chreim, S. and Freel, M. 2023. A tension lens for understanding entrepreneurship-related activities in the university. Technological Forecasting and Social Change, 186: 122167.
Mirbahaeddin, E. and Chreim, S. 2022. A narrative review of factors influencing peer support role implementation in mental health systems: Implications for research, policy and practice. Administration and Policy in Mental Health and Mental Health Services Research.
Khan, S., Gomes, J. and Chreim, S. 2021. A mixed methods population health approach to explore radon-induced lung cancer risk perception in Canada. Cancer Control, 28: 1–15.
Qiu, H. and Chreim, S. 2021. A tension lens for understanding public innovation diffusion processes. Public Management Review.
Ward, L., Hill, M-J., Picard, A., Olsen Harper, A., Chreim, S. and Wells, S. 2021. A process of healing for the Labrador Innu: Improving health and wellbeing in the context of historical and contemporary colonialism. Social Science and Medicine, 279(2021): 113973.
Ward, L., Hill, M-J., Antane, N., Chreim, S., Olsen Harper, A. and Wells, S. 2021. "The land nurtures our spirit": understanding the role of the land in Labrador Innu wellbeing. International Journal of Environmental Research and Public Health, 18: 5102.
Usher, S., Denis, J.L., Preval, J., Baker, R., Chreim, S., Kreindler, S., Breton, M. and Cote-Boileau, E. 2020. Learning from health system reform trajectories in seven Canadian provinces. Health Economics, Policy and Law, 1-17.
Ward, L., Hill, M-J., Chreim, S., Poker, C. and Olsen Harper, A. 2020. Developing an Innu framework for health research: The canoe trip as a metaphor for a collaborative approach centered on valuing Indigenous knowledges. Social Science and Medicine.
Chreim, S., Langley, A., Reay, T., Comeau-Vallée, M. and Huq, J.L. 2020. Constructing and sustaining counter-institutional identity. Academy of Management Journal, 63(3): 935-964.
Austin, T., Chreim, S. and Grudniewicz, A. 2020. Examining health care providers' and middle-level managers' readiness for change: A qualitative study. BMC Health Services Research, 20: 47.
Khan, S. and Chreim, S. 2019. Residents' perceptions of radon health risks: a qualitative study. BMC Public Health, 19(1114).
Huyer, G., Chreim, S., Michalowski, W. and Farion, K. 2018. Barriers and enablers to a physician-delivered educational initiative to reduce low-acuity visits to the pediatric emergency department. PLOS ONE.
Chreim, S., Spence, M., Crick, D. and Liao, X. 2018. Review of female immigrant entrepreneurship research: Past findings, gaps and ways forward. European Management Journal, 36(2): 210-222.
El Chababi, M., Chreim, S. and Spence, M. 2017. Are they really different: The entrepreneurial process from the perspective of first and second generation immigrant entrepreneurs. Journal of Enterprising Culture, 25(3): 263-295.
Huq, J.L., Reay, T. and Chreim, S. 2017. Protecting the paradox of inter-professional collaboration. Organization Studies, 38(3-4): 513-538.
Hewitt, T., Chreim, S. and Forster, A. 2017. Socio-cultural factors influencing incident reporting among physicians and nurses: Understanding frames underlying self and peer reporting practices. Journal of Patient Safety, 13(3): 129-137.
Asad, S. and Chreim, S. 2016. Peer support providers' role experiences on interprofessional mental health care teams: A qualitative study. Community Mental Health Journal, 52(7): 767-774.
Hewitt, T., Chreim, S. and Forster, A. 2016. Double checking - a second look. Journal of Evaluation in Clinical Practice, 22(2): 267-274.
Mitchell, A., Madill, J.J. and Chreim, S. 2016. Social enterprise dualities: implications for social marketing. Journal of Social Marketing, 6(2): 169-192.
Chreim, S. and MacNaughton, K. 2016. Distributed Leadership in Health Care Teams: Constellation Role Distribution and Leadership Practices. Health Care Management Review, 41(3): 200-212.
Bucher, S., Chreim, S., Langley, A. and Reay, T. 2016. Contestation about Collaboration: Discursive Boundary Work among Professions. Organization Studies, 37(4): 497-522.
Hewitt, T., Chreim, S. and Forster, A. 2016. Incident reporting: a comparative study of two hospital divisions. Archives of Public Health, (In Press).
Funded Research during the last 7 years
Funded Research during the last 7 years

| From-To | Source | Title | * | ** | Role | Amount |
| --- | --- | --- | --- | --- | --- | --- |
| 2020-2022 | SSHRC | Transition to virtual peer support during COVID-19: Impact on providers and users of peer support | R | C | PI | $ 24,675 |
| 2019-2023 | SSHRC | Inter-organizational communities of practice | R | C | PI | $ 98,566 |
| 2017-2021 | CIHR | Outpost Program: A Cultural Intervention for Suicide Prevention for the Innu of Labrador | R | C | Co-PI | $ 237,480 |
| 2016-2026 | Telfer School of Management | Ian Telfer Professorship in Organization Studies | R | I | PI | $ 100,000 |
| 2015-2018 | CIHR | Taking stock of healthcare reforms: A research program on transformative capacity of healthcare systems in Canada | R | C | Co-PI | $ 362,891 |
| 2011-2016 | Ministry of Research and Innovation | The Use of eTriggers to Systematically Detect and Manage Adverse Events | R | G | Co-PI | $ 1,686,027 |
LEGEND:
*Purpose
C: Contract (R and D) | E: Equipment Grant | R: Research Grant | S: Support Award | P: Pedagogical Grant | O: Other, U: Unknown
**Type
C: Granting Councils | G: Government | F: Foundations | I: UO Internal Funding | O: Other | U: Unknown
Role
PI = Principal Investigator | Co-I = Co-Investigator | Co-PI = Co-Principal Investigator