Destigmatizing Employee Mental Illness: The Value of Training Organizational Leaders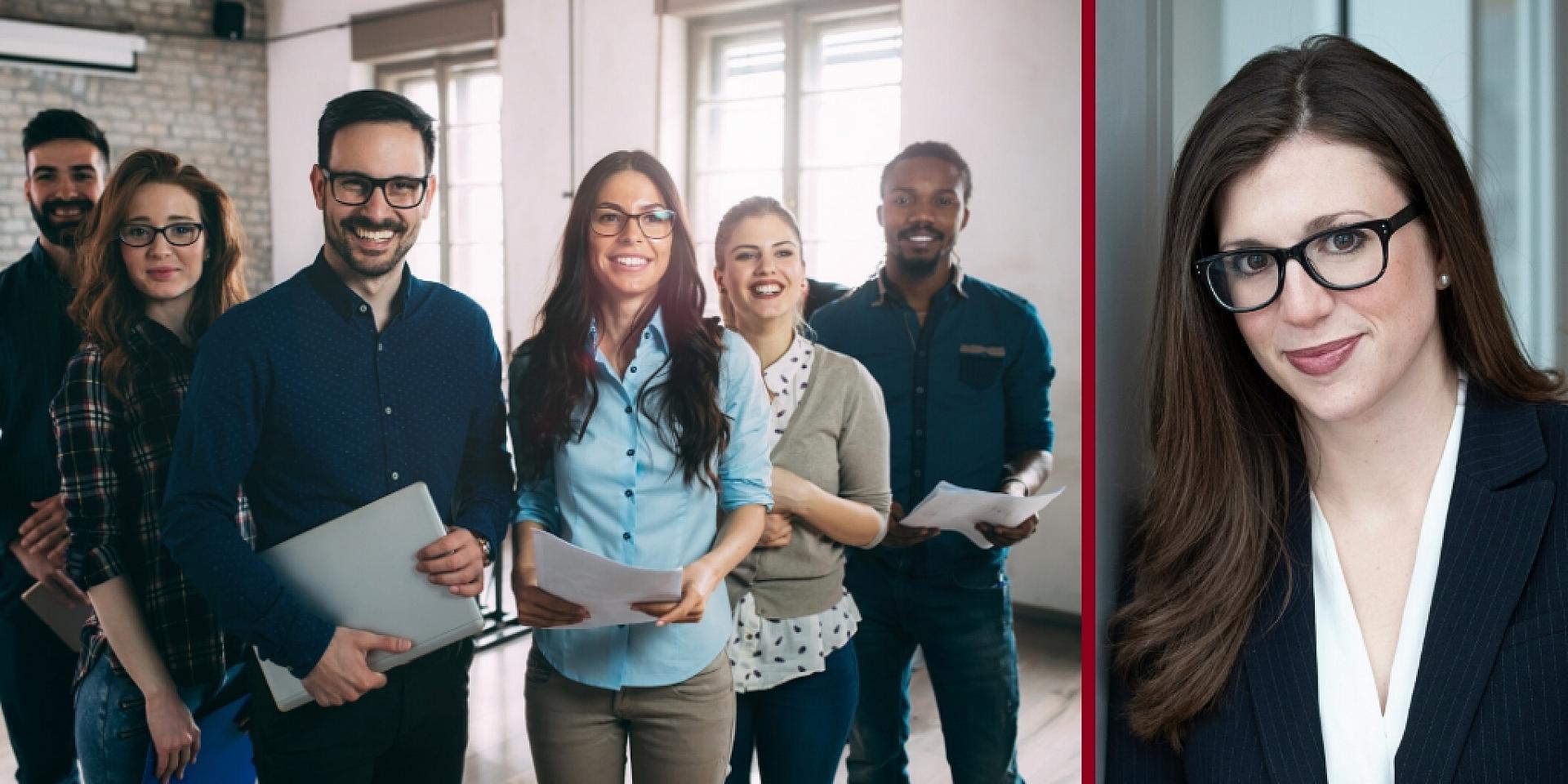 Meet our new faculty member: Jennifer Dimoff is a new Assistant Professor at the Telfer School of Management at the University of Ottawa. She holds a PhD in Industrial/Organizational Psychology from Saint Mary's University, and is the youngest recipient of the Society of Industrial/Organizational Psychology (SIOP) Scientist-Practitioner Recognition Award. Her research reflects her firm endorsement of the scientist-practitioner model. We interviewed her to learn more about her research interests in the field of Industrial/Organizational Psychology.
Why did you choose to study Organizational Behavior/Human Resources (OB/HR)?
Through OBHR, I have the opportunity to help organizations strengthen their leadership teams, develop training, improve support for employee mental health and safety, and optimize organizational efficiency. Being an Industrial/Organizational Psychologist means that I have the unique privilege of being a scientist-practitioner – someone who bridges the gap between research and business. To me, that means that I get to do a dance between the proverbial "ivory tower of academia" and the "factory floor of the workplace".
You published an article in the Journal of Occupational Health and Psychology. How did it enlighten your current research?
My research centers on three themes: Leadership, Training and Development, and Occupational Health and Safety. My publication is a great example of those areas in synergy. The study was developed in partnership with a large Canadian organization, aimed at improving managers' knowledge, attitudes, self-confidence, and skills related to employee mental health. Not only did the 3-hour training achieve these goals, but it also resulted in a significant return on investment – up to one year after implementing mental health awareness training (MHAT), disability claims related to mental health declined by an average of 19 days per claim.
How can your research influence/impact the public sector/business communities in Canada?
The majority of my research relies upon partnerships with businesses – I work very closely with industry partners (e.g., private organizations, public sector) to develop, implement, and evaluate evidence-based solutions to real workplace issues. I am looking forward to working with businesses in Ottawa and across Canada to address their needs related to leadership, training, organizational efficiency, employee mental health and workplace safety. It is clear that managers are regularly facing employee mental health problems, and need to be trained to realize that mental illnesses are common, costly and stigmatized. By helping managers to recognize and deal with employee mental health issues, the MHAT training program will benefit both managers and employees, with a significant return on investment for Canadian businesses.
Learn more about Professor Dimoff's Mental Health Awareness Training program.