The Entrepreneurs' Club Hosts their 31st Annual Toast to Success Dinner with Keynote Speaker Guest, Wes Hall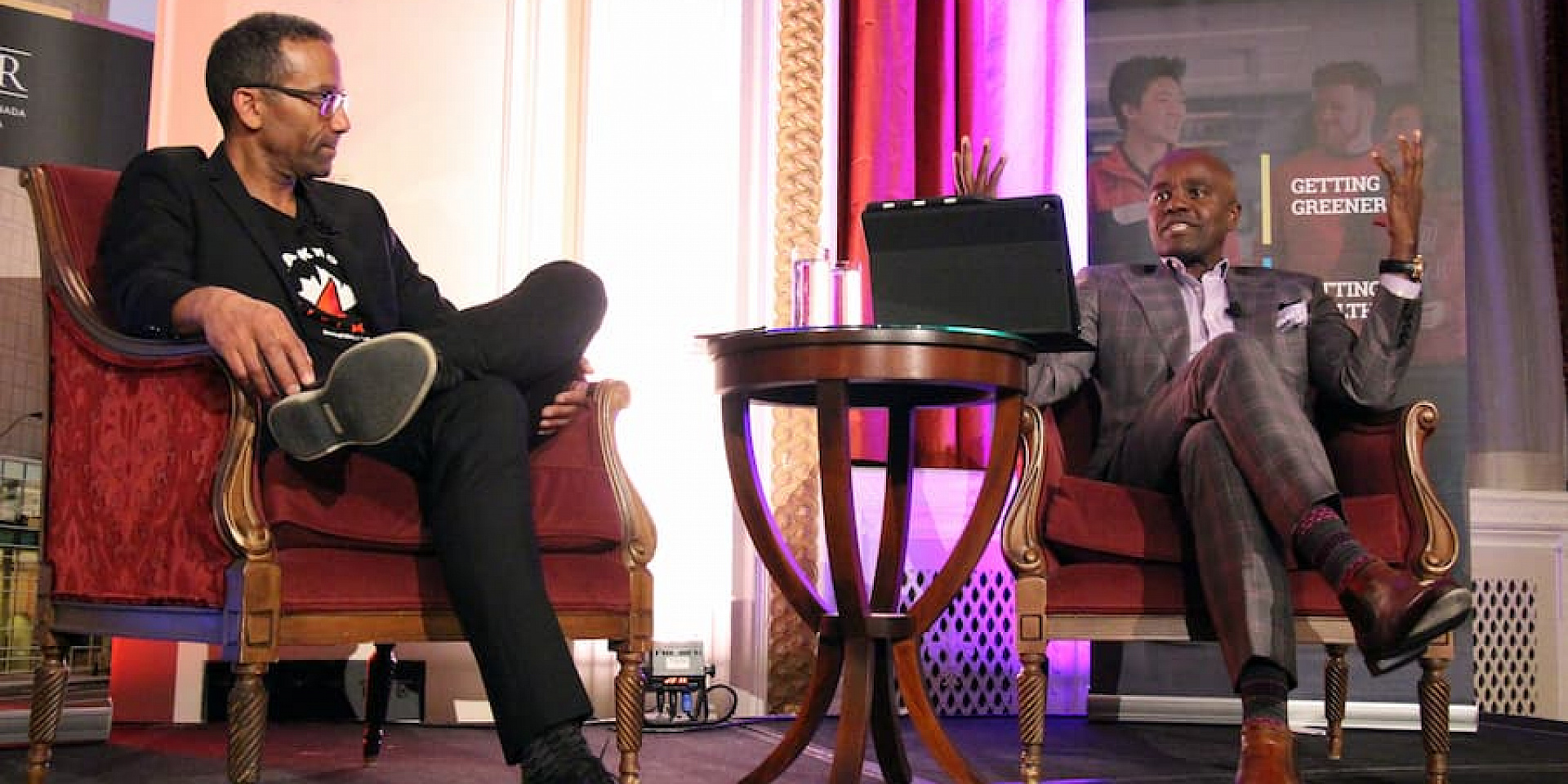 Last month, Telfer's Entrepreneur Club (TECDE) hosted the 31st annual Toast to Success dinner. This year's theme focused on celebrating diversity in business, particularly marginalized entrepreneurs. The sold-out event featured a West African drummer, Black and Ukrainian artists, and a keynote address by Wes Hall, Chairman and Founder, Kingsdale Advisors, Founder of the BlackNorth Initiative, and the newest dragon on CBC's Dragon's Den.
As a keynote speaker, Wes Hall presented several key aspects of his career as well as tips for future entrepreneurs in the room. During the event, it was revealed that Hall had recently established the Wes Hall Scholarships: two full, four-year scholarships for black and indigenous Telfer Commerce students who intend to pursue a career in finance.
These unique scholarships aim to remove financial barriers to education by reducing the need for these students to seek employment throughout the school year. Recipients of the Wes Hall Scholarships will also receive mentorship to further promote student success in academics and to provide career direction and advice on extra-curricular life at Telfer, possibly by Mr. Hall himself.
In addition, at Telfer, we're proud to announce the creation of nine equity and diversity scholarships aimed to truly make a difference in the lives of students from racialized or indigenous communities. Join Wes in promoting equity and diversity at Telfer and contributing to a Better Canada for us all.
Donate now to the Telfer Diversity and Equity Scholarships.
Relive the moments of the event with the article published by the Ottawa Business Journal.