A New Computer-Based Tool to Help Manage The Ottawa Hospital Home Dialysis Program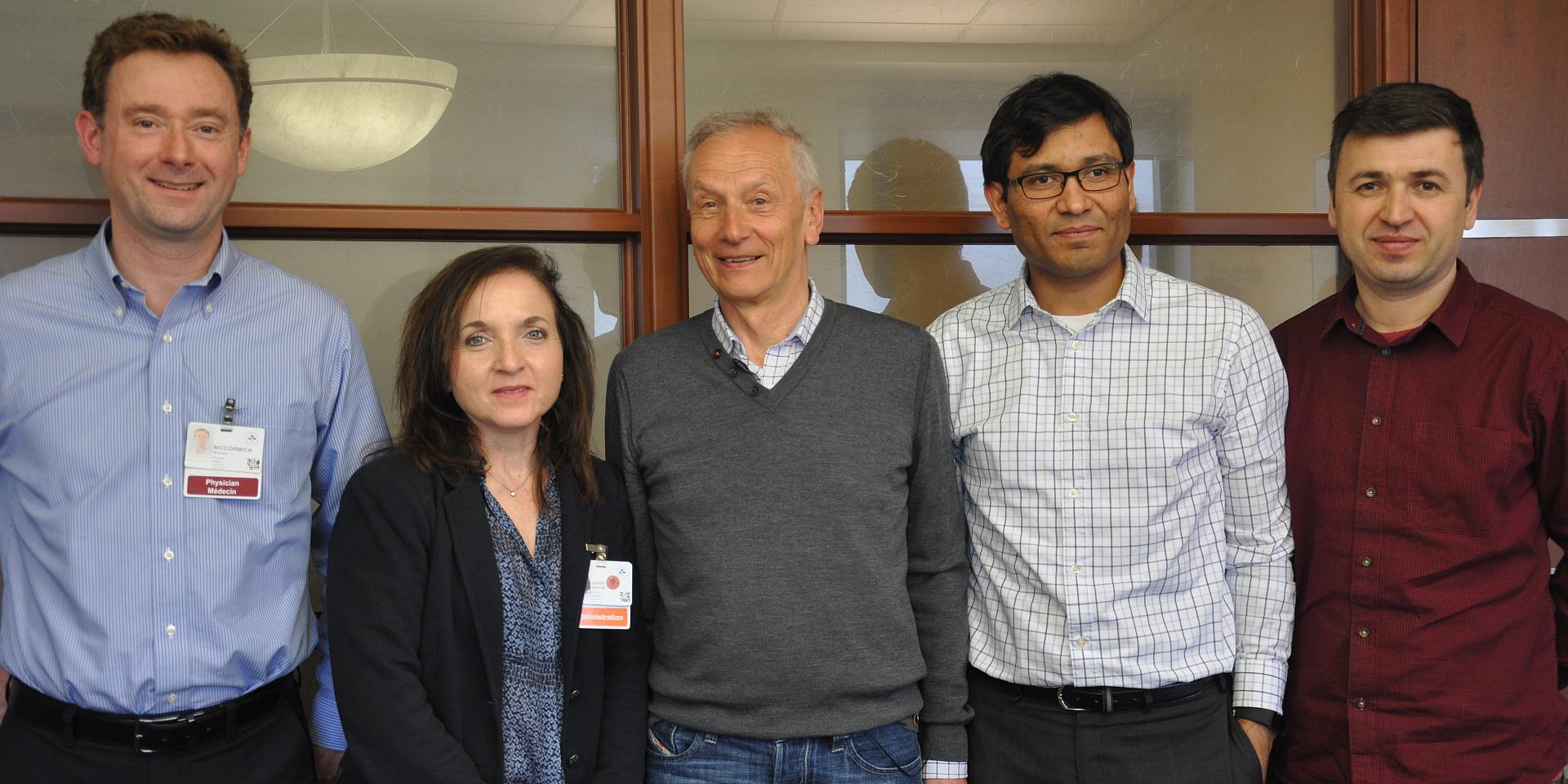 The Challenge
The Ottawa Hospital Nephrology Program has embarked on a new initiative to offer enhanced support and continuity of care for the more than 220 patients who chose to have dialysis treatment at home. To provide care, educate and support virtual clinic visits, the hospital's Home Dialysis nursing team currently drive approximately 7,500 km every week.
Changes made to the Home Dialysis Program have complicated the planning of nursing visits in the home. Some patients require short visits, while others need longer visits. Some are weekly visits, while others need support twice a day. Designing effective work schedules and driving itineraries that consider all these factors, as well as nurses' time availability, breaks, and overtime, is a complex and time-consuming task.
A New Partnership
Enter the experts in business analytics with in-depth knowledge of mathematical modelling, optimization tools and operations in the health care sector. Antoine Sauré (Assistant Professor, Telfer School of Management, uOttawa) and Ahmet Kandakoglu (Research Associate, Telfer School) teamed up with Janet Graham (Clinical Director, Regional Nephrology Program and Regional Director, Champlain LHIN) and Dr. Brendan McCormick (Nephrologist, Medical Director, Home Dialysis Program, and Regional Medical Lead, Champlain LHIN).
After gaining a good understanding of the unique requirements of the Home Dialysis Program, the research team developed a computer-based and user-friendly tool to streamline the development of nurses' schedules and their daily itineraries. Watch the video below to find out how this partnership is helping The Ottawa Hospital Nephrology team tackle their challenges:

Video credits: Produced by Malcolm Hamilton
Potential Benefits of the New Tool
"The nurse manager used to spend several hours, sometimes even a day, developing schedules. Now the computer model provides the schedules and travel routes for nurses in approximately five minutes," says Professor Sauré.
The tool is being tested before it is fully deployed, but initial results show the total distance travelled by nurses every week can be potentially reduced by over 20 per cent. This will allow nurses to spend more time providing quality service to their patients. Other potential benefits include balanced workload among nurses.
---
This project is part of Professor Sauré's research program on patient scheduling and capacity planning, which is supported by the Natural Sciences and Engineering Research Council of Canada (NSERC), the Telfer Health Transformation Exchange, and the University of Ottawa.