Work with Experienced MBA Candidates Through the Telfer Management Consulting Project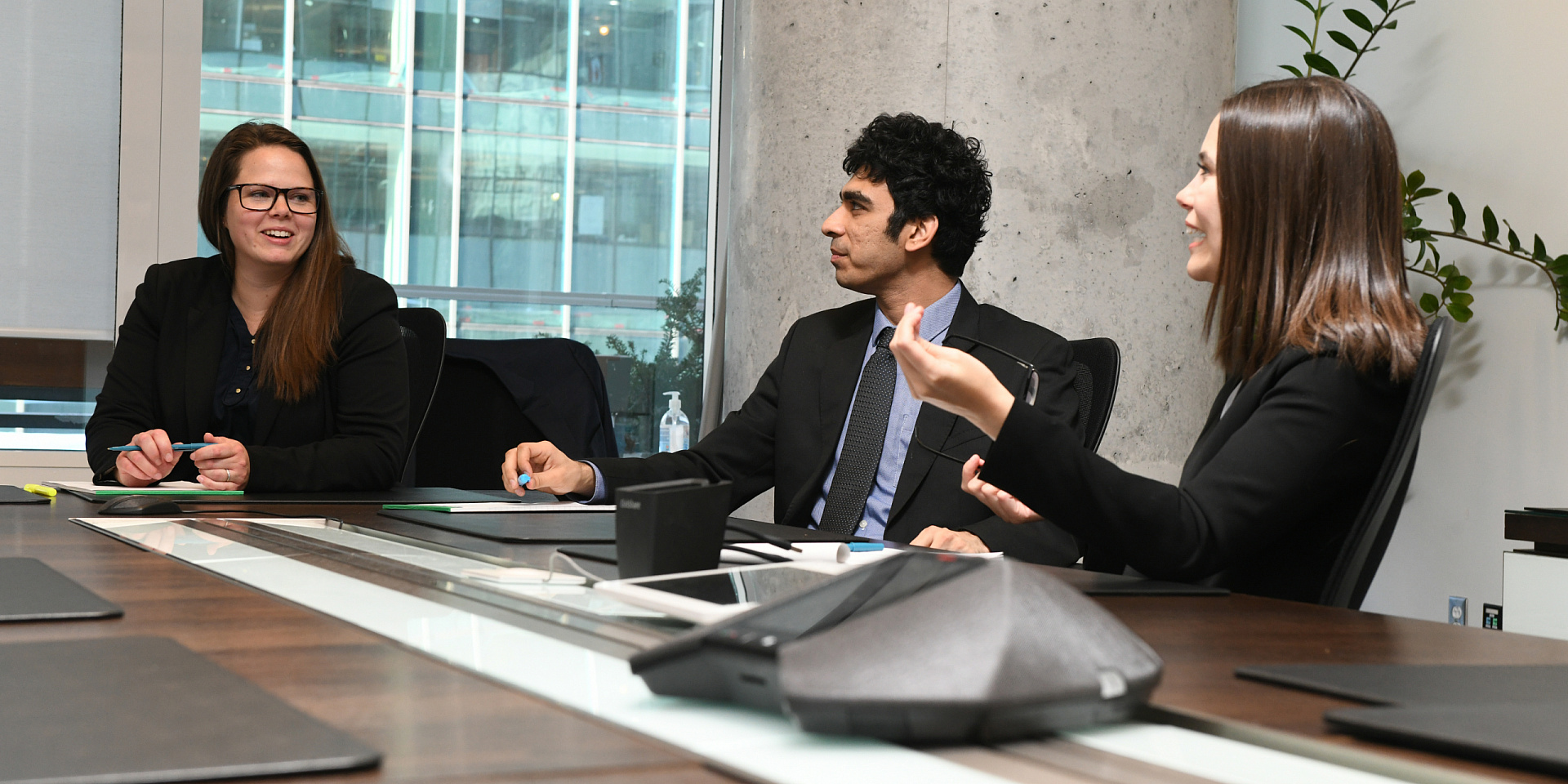 For over 15 years, high-calibre MBA students at Telfer have taken on important business problems as part of the Management Consulting Project (MCP) through their program. As of today, this program has allowed hundreds of MBA candidates to work with businesses from various sectors to identify strategic dilemmas, formulate recommendations to address these challenges, and assist in implementing solutions and work towards building a better Canada.
The Telfer MBA Management Consulting Project is an opportunity for any organization to receive quality consulting services from motivated, highly qualified, and experienced MBA students. While the MCP is open to all our MBA students, it is mandatory to those who chose the Management Consulting program concentration, as they train to become responsible managers.
The Team Behind the MBA Candidates
In addition to hiring MBA students to help an achieve its goals through specialized projects, these projects also provide value as the Consulting Project team will be joined by in-house industry professionals from Telfer.
Fellow Certified Management Consultants (FCMC) of the Canadian Association of Management Consultants and part-time professors at Telfer, Murray Kronick and Jac Van Beek, bring years of practical knowledge to the table. Their experience dealing with hundreds of consulting projects enables them to guide students throughout the project while also coaching and supporting clients to shape their project scope.
"My role is different than the one of a professor," shared Professor Kronick. "It's not about teaching and grading; we perform the roles of coach and mentor, to guide students all the way through the process and help them do the best they can."
The Management Consulting Project Experience from the Client Perspective
We spoke with former partners from the organizations that our MBA candidates worked with during their consulting projects.
Former client Fiona Smith Bradley, Occupational Therapist and Co-Owner at Modern OT, occupational therapy services, shared the positive impact her experience working with our students and faculty had for her business: "Working with the consultants gave us an opportunity to have our processes reviewed, and to receive invaluable and objective feedback on how we can make improvements to benefit our clients, our employees, and our business overall."
"We would absolutely recommend any businesses who are eligible to seize this opportunity to work with professionals in this management consulting project," adds Fiona.
In addition, former client and Co-Founder of Apollo Green, Tyler LeBlanc, shared how the the consulting team he worked with benefitted his team: "The cost and time of doing a report like this for a small company would be cumbersome. The students were well diverse and very thorough and did an excellent job."
He added how the project added value to his business: "The project was very personalized to our needs. They were diligent in collecting all the relative data to provide an unbiased report while also including all of the things we felt were important into it. It was of tremendous value."
Several other companies that have participated in this program include:
Bank of Canada
Shopify
Export Development Canada (EDC)
MacMillan Binch L.L.P.
Bell Canada
Cirque du Soleil
What is the Management Consulting Project?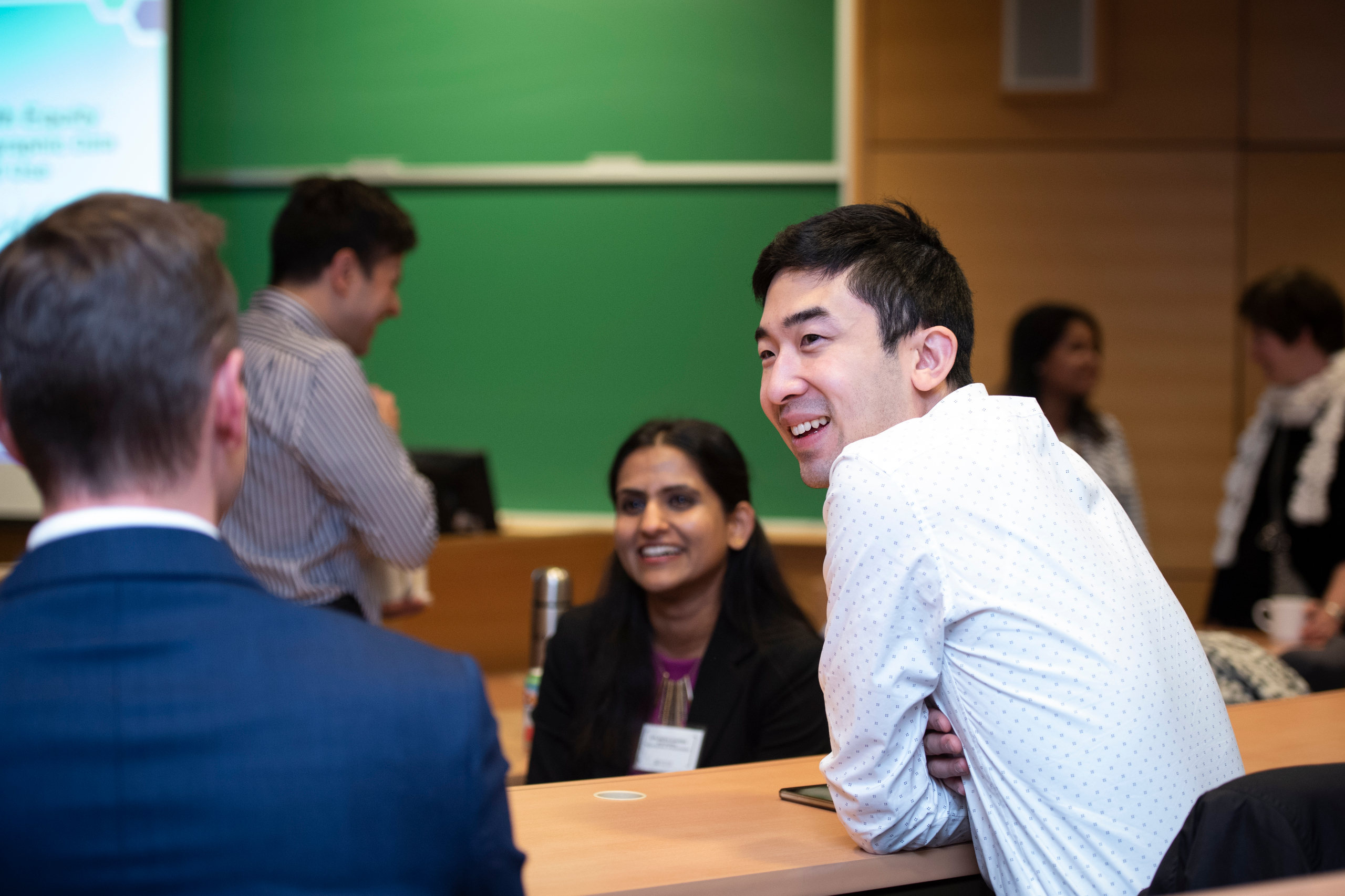 The Management Consulting Project team is a for-credit program part of the MBA at Telfer. Each team is made up of three to five MBA students who will spend around 200 hours working on a project for a business. They usually would spend between 600-1,000 hours on a given project over a period of 16 weeks, the duration of a semester, either from January to April or May to August.
Clients need to provide a motivating and challenging project, plan for time to meet and discuss issues with the student team and provide feedback, as well as organizational and technical orientation.
Each project must address the following factors:
Significance: The project should be of importance to an organization. The results should require revision by a senior-level representative of the firm.
Content: The undertaking should be an extensive task that necessitates research, analysis, recommendations, as well as written and oral presentations.
Multidisciplinary: The opportunity should be multi-faceted and multidisciplinary in nature, meaning students will have to apply skills in multiple functional areas. For example, opportunities involving only a marketing plan and no financial analysis would not be considered multidisciplinary.
Focus / Scope: The project must have a well-defined, manageable challenge or problem. The focus and scope need to be large enough for a team of three to five MBA students and specific enough to be achievable within a four-month timeframe.
A few examples of management consulting projects include:
Development of a growth strategy for a small information technology security consulting firm
Competitive analysis and scalable growth strategy
Commercialization of a professional training software
Development of a formalized business process and plan for a company's long-term sustainability in their market
Identification of strategies for new operating models in the federal government
Mergers and acquisition analysis
Work with an MBA Consulting Team
Contact the Telfer Academic Success and Student Experience team to find the right MBA candidates to take on a project at your organization.
Visit the Management Consulting Project page for further information.