The Impact of a Co-op Internship on Your School Experience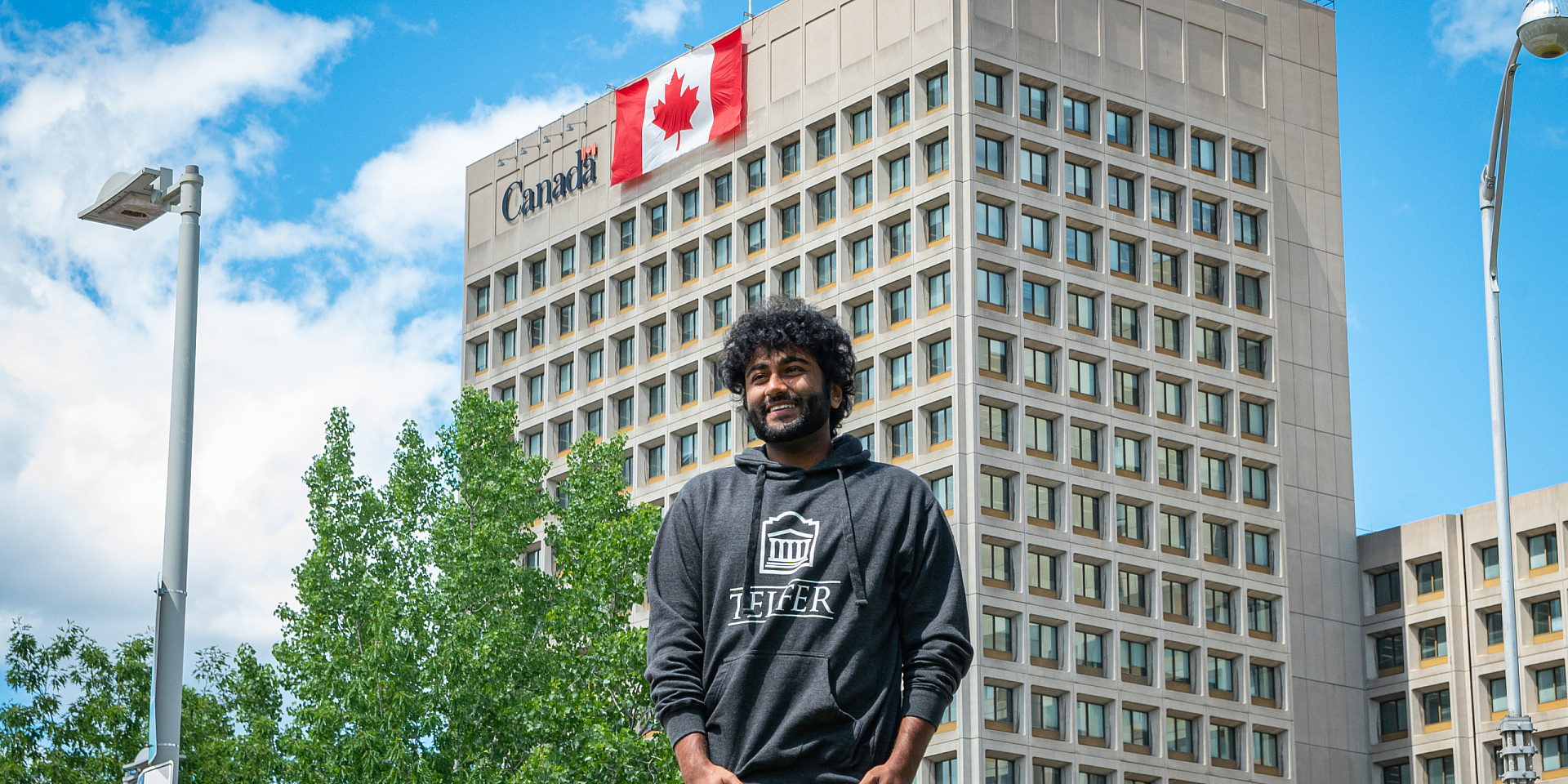 Are you wondering if you should participate in a co-op internship during your degree? It can be stressful making decisions after finally deciding what program you want to be in in university; including deciding what to add on to your program of study.
Researching what is best for you and understanding what the program has to offer, can help remove the stress of such a big decision. In this case, knowing the impacts that the co-op program can have on your school experience is essential. From getting better at interviews to figuring out what you want to do in your future, a co-op program is something you'll want to consider applying to for your undergraduate career.
What is the Co-op Program?
Co-op Program Definition
The co-op program is an optional addition to a post-secondary degree offered by many Canadian universities. In the Telfer co-op program, you participate in four 13-15 week-long paid placements in your field throughout the course of your degree.
The program gives you the ability to take the skills and knowledge you learn in your university classes and apply them to real-life situations. The goal of the program is to provide you with hands-on experience before you graduate from university and allow you to smoothly transition into the workforce.

How Co-op Placements Work
At Telfer, your co-op journey begins when you apply to be a part of the program while applying to university. You can also apply to the co-op program as a current student. Once you receive your acceptance from the Co-Op Office, you wait until the summer after your second year of study to participate in your first placement.
The selection process begins with building a staple resumé with all of your past experiences and education. You then have access to an online portal filled with employers looking to hire a student like you. Once you and other students apply to the positions, each employer has the opportunity to review the resumes of the students who applied, and pick the ones they think are best fit for their organization. The Co-op Office then schedules interviews for each student selected by employers.
After the interview period, you have a few days to rank your top choices of employment. If an employer ranks you number one back, the Co-op Office pairs you together for your work placement. The office will then go down the list to match each employer with a student.
Once assigned, you are put in direct contact with your supervisor and are ready to start your new term as a co-op student!
The Impacts of the Co-op Program
Gain Hands-On Experience
Imagine competing for a job after graduating, with the same classes and knowledge as your peers around you - does that sound a bit intimidating? Now, imagine graduating with four different experiences in your field and hands-on skills that put you ahead of your classmates - feels a bit better, right? The main purpose of the co-op program is to create an opportunity to practice what you've learned in the classroom in the business world. After your first placement, every second semester from then on is another internship.
If your specialization is Marketing, for example, by your third year you would take classes focusing on theories and best practices such as Consumer Behaviour and Advertising and Sales Promotions. By adding the co-op program to your degree, you can enrich your marketing knowledge by also learning hard skills such as SEO research, social media management, and content writing.
Similarly, as a finance student you would take classes that focus on theories such as Finance Theory and Equity Valuation. By adding a co-op program to this degree, you may learn hard skills such as portfolio management, financial reporting and financial analysis.
No matter your specialization, you will find a job in the field that will help develop your skills ahead of your classmates who have yet to gain that experience. Not only will you be boosting your confidence and knowledge, but you'll also be ahead when it comes to applying for jobs after graduation.

Strengthen Your Interview Skills
Part of finding a co-op placement is going through the interview process. Although at first it might seem daunting to interview for multiple positions within a week, it teaches you extremely valuable skills that will help you score the job you're looking for.
Before going into the interview stage, the Co-operative Education Office provides you with interview preparation assistance, including workshops and one-on-one interview practice. These resources help you build your skills before even stepping into the interview room.
The topics covered by the Co-op Office include:
Understanding interviews
Successful interview preparation
Closing the interview
Interview Checklist
Once you have all the practice and tips you need, you are prepared to go into the interview round. Throughout the interview week, different formats of interviews are conducted so you have the chance to experience a variety of situations such as virtual interviews, problem-solving interviews and group or one-on-one interviews.
Picture yourself going into an interview after having already done five others the same week, plus having all the extra training given by the Co-Op Office. The anxiety and nerves that come with interviews are now completely gone and interviews become second nature to you.
With all this experience now in your pockets, you graduate being able to go into an interview with the knowledge and confidence you need to ace it!
Create Long-lasting Connections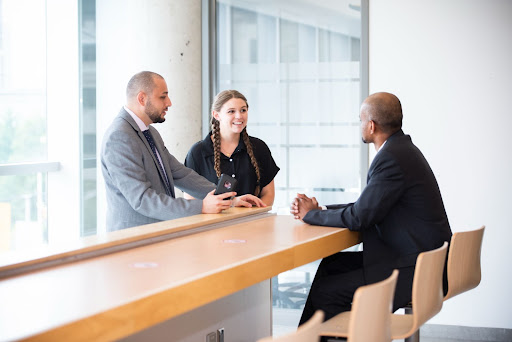 One of the best parts about going to university is the people you meet, and that is no different for a university co-op internship. Not only will you meet lifelong friends throughout the process, but you will also create professional connections that can help build your network before graduation.
While doing your placement, chances are there will be more than one co-op student at your organization. This will allow you to meet other students and young professionals close to your age with similar interests to you. You may even find yourself going out for lunch, having after-work hang-outs, and doing extracurricular activities with your new work friends!
Your placements may even allow you to explore your many passions. Some co-ops are known to allow for a percentage of their hours to be used towards volunteering or have clubs within a larger organization that you can join. Now you can finally get to help at the local shelter, explore your passion for gender equality in the workplace, or join a fun sports team at work.
Along with socializing, you are also simultaneously building a network. With every co-op placement comes a team of five to twenty people you could be working closely with. Once graduated, you'll have a list of connections to call on when looking for new opportunities.
Not only do you have new mentors and friends, but these connections can also create new long-term employment opportunities. If the employer is impressed by the student's work, some co-op placements will turn into full-time contracts after graduation.

Build a Resume Before You Graduate
As you are scrolling through LinkedIn or Indeed jobs, many come with the dreaded disclaimer "must have 2 years of experience", a frustrating aspect to many new-grads.
By adding the co-op education option to your degree, it allows you to show that you do have the required experience. In fact, you will have four unique placements in your field of study by the time you graduate. That means four different experiences to put on your resume.
Not only will this grab recruiters' attention, it could possibly qualify you for certain positions that you wouldn't qualify for without experience. Thus, opening your job search to many more opportunities.
The "Skill Requirements" part of a job posting is also easier to qualify for when you have co-op experience. Instead of not being able to check off most boxes, you will find yourself having enough skills and experience to be able to apply to many jobs with confidence.
In addition to your resume, your LinkedIn game will be at a higher level. With each placement, you can document your learning experience at the job in your field. This will get the attention of professionals and recruiters who will be able to see the story of your co-op journey throughout your university years.
This co-op addition will not only improve your resume and LinkedIn, but will also simplify the job-search process post-grad.

Know What You Want
"Do I want to work in the government? Or do I like the private sector? What about the beauty industry? Would I like working for a tech company? Or is that too fast-paced?", with four different opportunities to try out four different jobs, you also gain the opportunity to answer all these questions to simplify your job search.
The co-op job board offers you positions in many different industries including the private or public sector. By trying out jobs in each, including placements with the Government of Canada, you have the opportunity to learn which sector is best for you.
You can also try out positions at app start-ups, fully developed aerospace companies and much more. By experiencing work-life and learning new skills at different types of companies, you can leave the program with many different experiences under your belt and be able to say you have worked for a fast-paced start-up, a dedicated government position and an innovative private company. With all this experience, not only will you be able to apply for different jobs in the future, but you'll know which ones work best for you.
Doing a co-op internship also allows you to explore options outside of Ottawa. If you've ever thought about working in Toronto, Montreal or even outside of the country, you can take the opportunity to do so for a four-month period. This gives you a mini-trial before graduating and committing to living there for a full contract period.
The four internship opportunities allow you to explore your career path options and even have a better understanding of what your dream job is for after graduation.
Conclusion
There's a lot to gain by adding a co-op option to your degree. The training, interviews, and placements all prepare you for post-graduation success.
If you choose to participate in co-op, you will gain hands-on experience in your field, which will help you be ahead of others in terms of skills and technical requirements. You'll also have an easier job-search post-grad by having strengthened interview skills, a built network and a complete resume. In the end, you'll also be able to decipher which jobs are for you and which ones aren't, making your career path even clearer.
If you have any other questions or want to learn more about joining the co-op program visit the co-op website or contact the co-op office at coop@uottawa.ca.