Build Your Business With This Entrepreneurship Program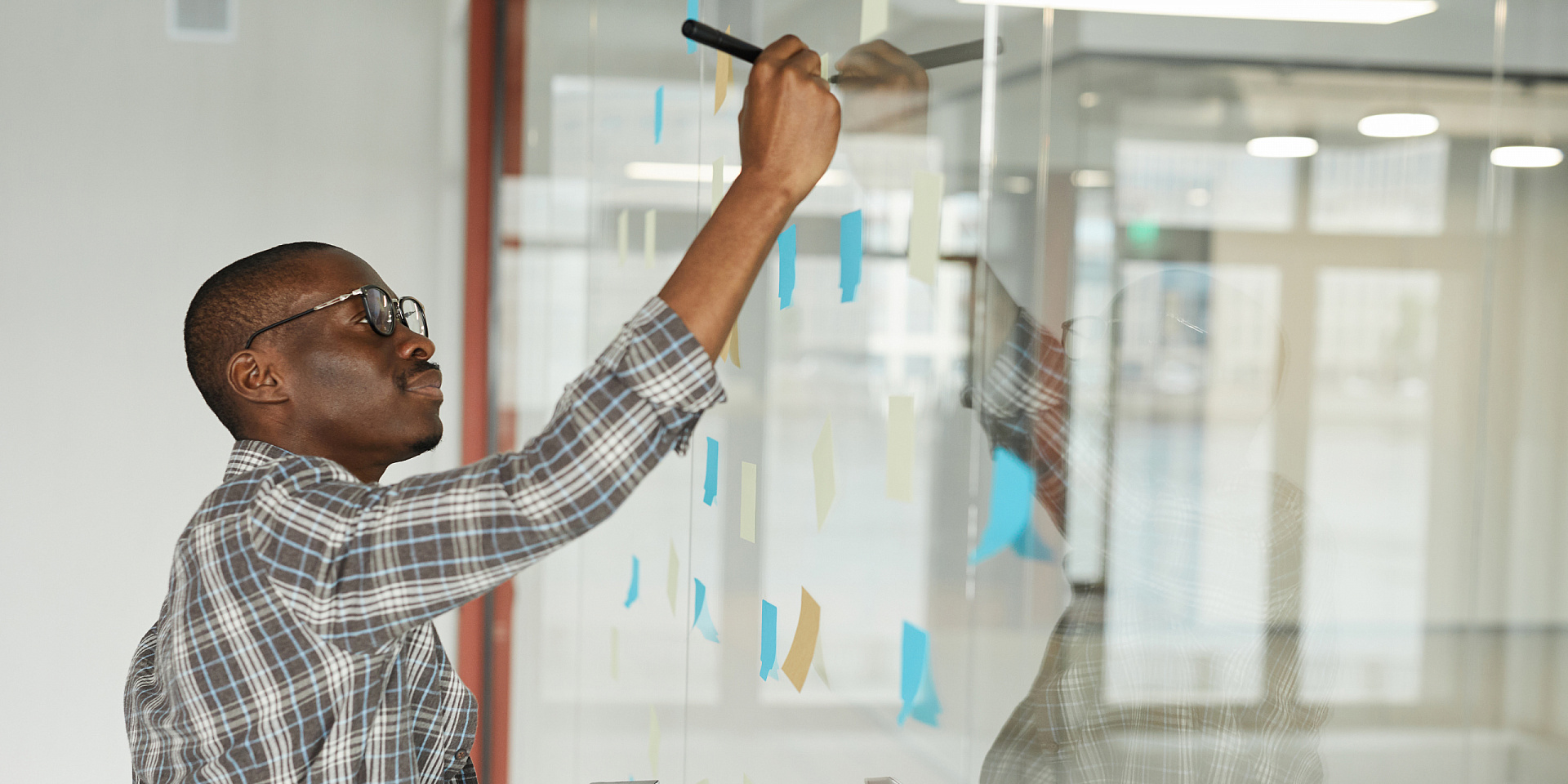 by Krystal Wiltshire
4th-year BCom student, Marketing
Have you ever considered joining an entrepreneurship program? If you're reading this, you have probably been working nights and weekends on your new business and wished you had more time to dedicate to your new venture. Becoming an entrepreneur is an ambitious task and it's not for the faint of heart. Luckily for you, the Telfer School of Management offers courses to gain units beyond traditional lecture-style classes.
The Entrepreneurship Foundry course allows you, as a student entrepreneur, to dedicate more time to your business and improve your entrepreneurship skills! Sound interesting? Keep reading and find out everything you need to know.
What is the Entrepreneurship Foundry?
The Entrepreneurship Foundry course (ADM 3396) is a cross-campus initiative that leverages the university and community resources to help you grow your business venture in a for-unit 13-week long course. This entrepreneurship program allows you to earn three ADM units while you work on your existing business or social enterprise, acting as an accelerator for your entrepreneurial venture. As you continue to build your business in this program, you will move beyond the discovery and planning stages of starting a company to running a new venture within the Telfer learning environment.
What is the Program Structure?
Your venture is evaluated by using a pre-survey and interview process to determine where you are with your business and goals. You have frequent access to "lab" time to allow you to work on your business and you gain valuable feedback from professors, external mentors and peers. Mandatory check-ins on a bi-weekly basis help you develop your pitching skills to deliver a final presentation and report about the accomplishments you made throughout the term. You are also interviewed to measure the progress you set for your business at the beginning of the course. Upon completion of the course, you receive a grade of S (satisfactory) or NS (not satisfactory).
Who is Eligible for this Course?
Undergraduate students in their third or fourth year from all University of Ottawa faculties are eligible for the entrepreneurship program. To be admitted to the course, an interview and acceptance process ensures that those who are committed to entrepreneurship are accepted. Student teams are eligible but not all members need to be registered to the course to participate. A maximum of 25 students are accepted into the course.
Who is the Mentor for this Course?
Stephen Daze, Telfer's Dom Herrick Entrepreneur in Residence, provides strategic coaching throughout the course. He is a long-standing, award-winning, and well-connected member of the Ottawa entrepreneurship ecosystem. Stephen spent 14 years running an organization called the OCRI Entrepreneurship Centre where he helped early-stage entrepreneurs grow their businesses. He has also previously founded Agawa Entrepreneurship Group, Canada's leading entrepreneurship training and consulting organization, helping colleges, universities and communities build programs to support entrepreneurs. He originally learned how to teach entrepreneurship from Babson College and from Silicon Valley American entrepreneur Steve Blank. Stephen graduated from the University of Regina's Paul J. Hill School of Business and Saint Francis Xavier's Adult Education Certificate program, as well as the Price-Babson Symposium for Entrepreneurship Educators and the Lean LaunchPad (Entrepreneurship) Educators program at Stanford.
Who has Taken this Course?
Andres Tovar is a Telfer alumni and the Co-Founder and Managing Partner of Noetic Marketer, a higher education digital marketing agency that creates and implements customized digital marketing solutions focused on search engine optimization, content marketing, pay-per-click, and social media advertising. Read below about his experience building his startup throughout the course:
1. Where did you get the idea for your business?
"When I was in my first CO-OP placement, I was able to work with different marketing agencies and I realized that there's a huge market. I was already doing websites so I figured maybe it's a good idea to do websites for other people and start my own agency. I saw that there were things I could improve on and I was passionate about helping businesses with their marketing challenges and so I thought it would be a good fit for me."
2. What stage were you at in your business when you started the Entrepreneurship Foundry course?
"I had a few clients and a few small websites. I still didn't know my market, process or what industries I wanted to specialize in. This course is great because you have three hours a week to work on your business with someone to ask questions to and connect you to other people. Stephen brought in guest speakers like a business lawyer that would help answer some questions that are hard to find online."
3. How did the course help you grow your business and entrepreneurship skills?
"The one thing you really practice in this class is your pitching skills which, no matter how big or small you are, you need to master. When you meet someone, you need to be ready to properly articulate your business idea, what you do, and how you're better than others. The class really helps you with figuring out how to pitch your business to potential clients, know who your target audience is, and what you specialize in. The class allows you to polish these skills because, at the end of the day, that's how you meet clients."
4. Were there any challenges you experienced with your business while you were taking the course and how did you overcome them?
"The differentiating factor. I run a marketing agency and build websites but that doesn't really say much. That's not a sales pitch and that's not how you would properly sell yourself to other people. Stephen helped me realize that I needed to specialize in certain industries and after that, I tried to target restaurants which didn't work but it still made me understand that I needed to find my niche and make sure I'm different from other agencies."
5. Where is your company today?
"Back then I was working part-time on Noetic Marketer. I had a partner and we had a couple of business clients, however we were not charging properly and we did not have a business model. Now we have a business model, a team of 8 people and I'm working full-time on my business."
6. Do you recommend entrepreneurs at uOttawa to join this course?
"Yes! It's tough to start a business with 5 classes but you get one class to work on your business so you're killing two birds with one stone. You get to meet other fellow entrepreneurs that could become your partner or client, help spread the word about your business, or experience similar challenges in which you could face and tackle together. You get to work with Stephen Daze and his network. You get to really nail your pitch and learn to focus on details that you may have previously overlooked. Most importantly, you get mentorship."
How do you Get Started?
Joining an entrepreneurship program is helpful for all entrepreneurs still pursuing their university. In the Entrepreneurship Foundry course, you will have three hours a week dedicated to accelerating your business, receive coaching from Telfer's Dom Herrick Entrepreneur in Residence, Stephen Daze, and have access to other mentors within the entrepreneurship community. To learn more and to apply for the course, contact Stephen Daze via email at daze@telfer.uOttawa.ca.