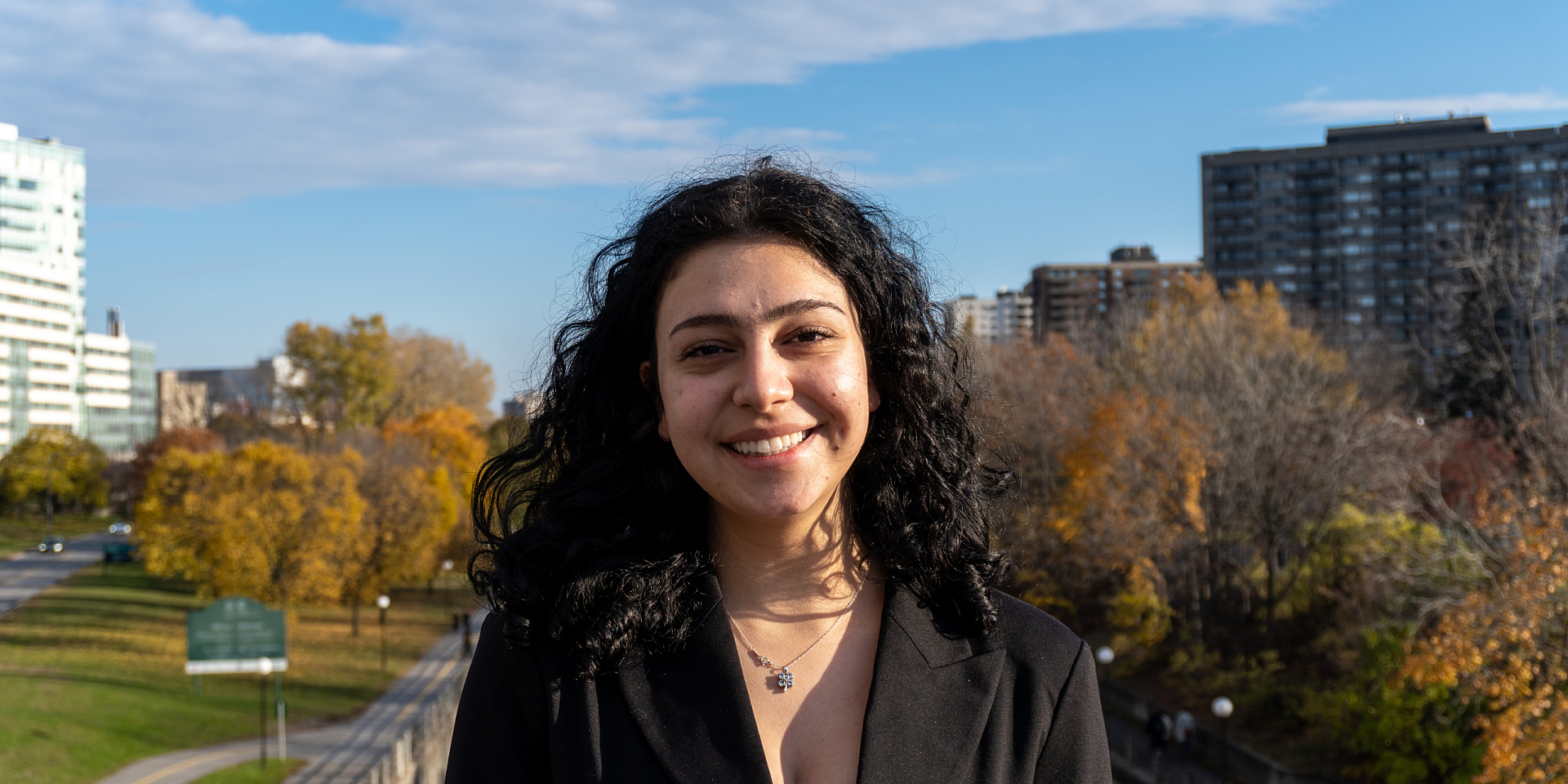 "As a 2nd-year Finance student my university experience has been primarily virtual. When I began my journey at Telfer, I knew I would have to make the most of my experience during a pandemic. Being part of the Telfer Finance Society has been the highlight of my time here. Connecting with club members and executives has improved my remote experience by leaps and bounds and allowed me to flourish."
This week, our Humans of Telfer blog features Sara Babbagh, a 2nd-year Finance student who has been busy as a bee on campus, especially through the Telfer Finance Society (TFS), starting as First-year Representative, then leading as Vice-president of Events, and being the newly elected president! Here's what she has to say about her experience so far:
"The constant growth and changes that we experience and witness at Telfer are what makes this school truly unique. With major events occurring weekly and new initiatives being led by students and professors, Telfer students are never bored. As a graduating high school student, I had a multitude of options to choose from. As I always loved business and numbers, going into Finance was a natural fit. Choosing the Telfer School of Management was a no-brainer; being part of a prestigious and world-renowned school would catapult me into success. I owe my success to my role as Vice-president of Events for the Telfer Finance Society. Hosting the Annual Toronto Trip during the pandemic was difficult, as we had to postpone on multiple occasions. Eventually, though, the event was announced, and we sold out in six minutes! We met with four major firms: Burgundy Asset Management, Caldwell Securities Ltd., KPMG, and Deloitte, and it was the most successful Toronto Trip to date. I felt proud and honoured to be part of such an incredible organization.
As a result of my Telfer experience, I have built bridges with major firms in the industry and gained a high‑quality education that will propel me into the Finance industry upon graduation. As the newly elected president of the Telfer Finance Society, I will continue this path towards success and carry on the Telfer legacy."
– Sara Sabbagh, 2nd-year Finance student, President of the Telfer Finance Society (2022-2023)
Inspired by Brandon Stanton's Humans of New York, this weekly feature of the Telfer Career Blog will contain photography of individuals from the Telfer School of Management community and a corresponding narrative that gives us a glimpse into their lives.