Why I Chose to Study Business Law in Canada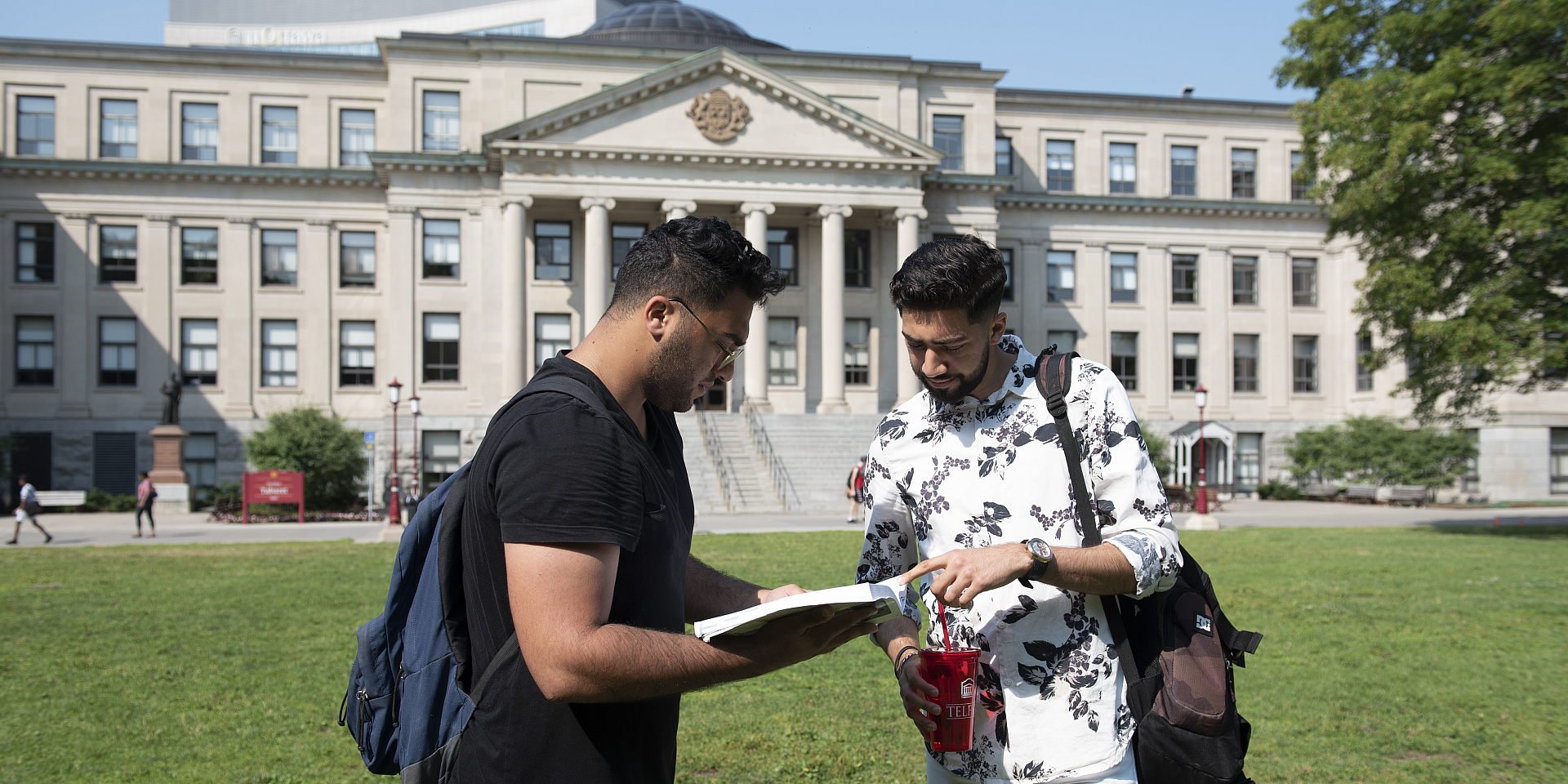 by Camille Godin Website ›
Fourth-year BCom/JD student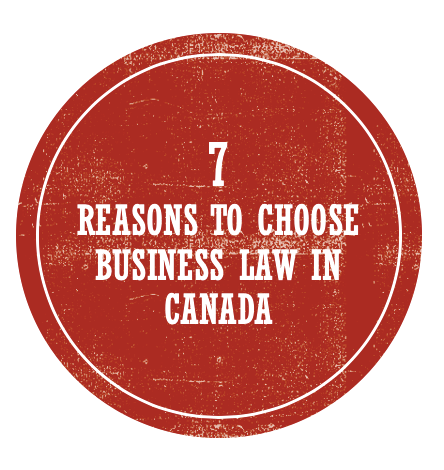 In our last year of high school, at just 17 or 18 years old, we have big decisions to make that could definitely change our lives. It's hard to weigh all of our options and really trust that we will make the best decisions for our future. For myself, there were many reasons why I could have chosen to study elsewhere. Ultimately, there were even more reasons that drew me to study business law in Canada at the University of Ottawa. To simplify your own research on universities, here are the 7 reasons why I chose business law at uOttawa.
1. Has anyone heard of Telfer?
The Telfer School of Management is one of the best business schools in Canada, and provides a great atmosphere for the students' transition from high school to university. Telfer has a variety of clubs specific for its students that allow you to really get invested in the specific types of business you are interested in. I got involved with the Telfer Law Society, which hosts activities and conferences with lawyers to get a sense of the business world and open students to networking opportunities. Also, Telfer 101 Week is a great way to make new friendships that will last you throughout university, and the group work assigned in class allows you to socialize as well as really broaden your horizons. This was perfect for a student like me coming from out of town!
2. Finding a Unique Program
There are very few schools that offer this program, not only in Canada, but in the entire world. Once you graduate, you will receive a Bachelor of Commerce at the Telfer School of Management AND a Juris Doctor at the Faculty of Law at the University of Ottawa. After completing your first two years of commerce at Telfer while maintaining your grades, you will then law school in third year. If you realize that you prefer the business portion after your first two years, then you can simply opt-out of the J.D. portion and continue your studies in a business option whether it is in finance, accounting, marketing or another option.
3. 6 years vs. 7 years
Most students complete a four-year Bachelor degree before starting their studies in law, which means that they will need to complete seven years of post-secondary education. However, this program allows you to save a year by completing both degrees in the span of 6 years. This may not seem like much at the time, but right now I just finished my 4th year, and I am so thankful that I only have two years left! The time and stress that you can save by not having to take that one extra year of school is definitely worth it.
4. Being bilingual is an asset
The BCom/JD program at uOttawa is a French program available entirely in French or in French immersion. About 20% of the Canadian population speaks French and about 30% of uOttawa students speak French. That being said, having the ability to practice both business and law in French and in English enables you to apply to a diverse pool of job opportunities after graduating. Just because it is a French program, it doesn't actually mean you need to take 100% of your classes in French. You only need to take 60% of your classes in French in this program. I actually took a few classes in English in both law and business to be able to understand the different notions and terminology in both languages.
5. The heart of Ottawa
If you've never been to the University of Ottawa campus, I definitely recommend coming to the next available Open House! You will instantly fall in love with the uOttawa campus location. Being at the centre of the city allows students to have easy access to Centretown for different government job opportunities, to the ByWard Market which is great for food lovers like me, and to Sandy Hill which is a residential neighbourhood that offers plenty of living arrangements for students. Everything is within walking distance which is great if you have no knowledge about Ottawa before moving there for school, just like me!

6. No LSAT needed
Say goodbye to LSAT memes because a huge advantage of studying business law in Canada at the University of Ottawa is not having to write an LSAT. This had a big impact on my decision to choose uOttawa because I knew that if I chose to study my Bachelor elsewhere, I would have to take my LSAT in order to get into law school. For those that don't know what the LSAT is, it's the standardized law school admission test where your logical skills are graded, and the score you receive will be evaluated in your admission application to law schools. Not having to do this obviously saves a lot of time and stress!
7. Law in the Capital of Canada?
Ottawa - the home of the Supreme Court of Canada and the Federal government of Canada - is an astonishing place to study law. Big names have passed through the halls of the Fauteux building, and it is not uncommon to see guest speaker events or panels with an interesting array of lawyers, judges and political figures. The uOttawa Faculty of Law offers programs in Common Law and Civil Law. After completing my BCom/JD, I could add an extra year to my degree in order to practice Civil Law. This is a great advantage of studying business law at uOttawa because many countries operate under civil law, and so I would have access to a broader job market when completing my studies.
These are my 7 reasons for choosing to study at the University of Ottawa. Hopefully, they can help you to establish if the BCom/JD program is right for you. If you have any questions about this program, feel free to reach out to me.
Otherwise, there is plenty of useful information about the program itself and the course sequence that is available from the Telfer website, as well as the Common Law website.