9 Best Spots to Study in Ottawa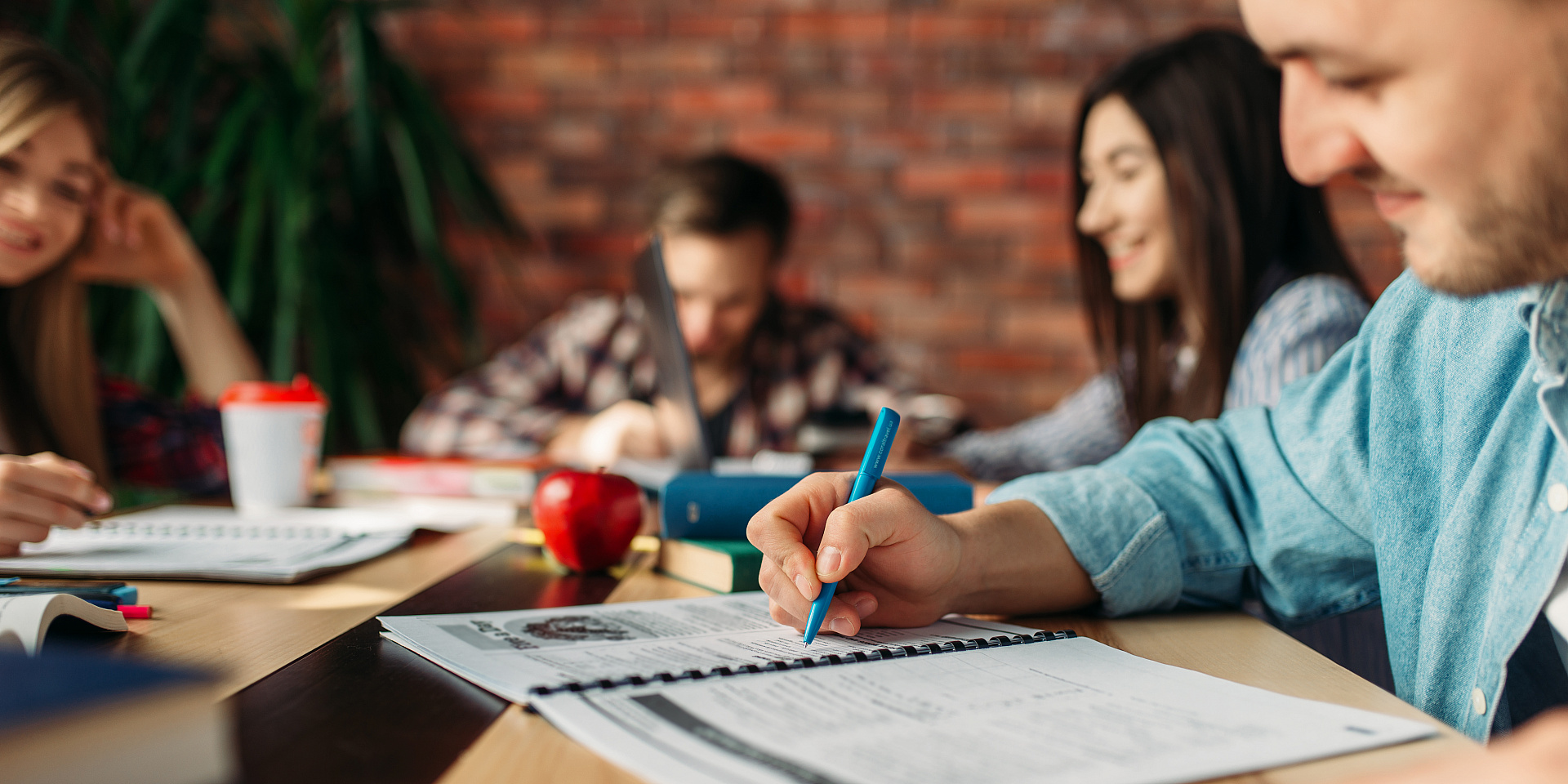 by Logan Porter Website ›
Fourth-year BCom student
Tired of visiting the same old study spots on campus? Looking for some cool, new scenery to put in some long study hours? Seeking a place to enjoy either a smooth espresso, fresh bagel, vegetarian buffet or even a homemade pie while you are at it? Your search ends now.
Listed below are the definitive nine best places to study in Ottawa, perfectly crafted to inspire even the least motivated student. Let us begin.
The Green Door
198 Main Street
The Green Door is a great place to eat quality vegetarian food while you buckle down and study. There is only one location in Ottawa, and it is right beside Sandy Hill, so it is easily accessible for most uOttawa students. Although it is primarily a pay-by-weight style buffet consisting of mostly gluten-free, vegan, and organic foods, it is also a very relaxed and spacious environment to study in. It does get quite loud and busy at peak times, so in order to avoid distraction, bring some headphones, and listen to some of your favourite study music to get locked in.
Les Moulins Lafayette
1000 Wellington St. West
Les Moulins Lafayette is a relatively new bakery to the city, which came to Hintonburg in just 2018. Albeit it is one of the best bakeries/cafés I've been to in Ottawa. Not only do they play great music and offer an aesthetic environment to work in, but they have some of the highest quality coffee and pastries I have had. As a bakery first, they sell a much better variety of croissants, muffins, and cookies than a typical café and they also happen to be directly in front of a craft brewery and LCBO for when the studying is over.
Photo from: https://www.yelp.ca/biz/les-moulins-la-fayette-ottawa
Kettlemans
912 Bank St, 1365 Woodroffe Ave, 6-197 Trainyards Dr
This bagel shop is extremely well-known as it has been in business in the same location, the Glebe, for the last 25 years. It is on this list not because it is a quiet and chill spot to study in but since it is open 24/7 and offers free coffee refills. It is for these two reasons that it is one of the best options for a hardcore, long-lasting study session. It has windows all around with natural sunlight and a choice of viewing the bagel creation process or the hustle and bustle of Bank Street. They also have friendly staff. The only downside is they do play their music at an exceptionally high level, so just be sure to bring some quality headphones in order to get locked in.
Photo from: http://jvlphoto.com/ottawa-commercial-photography-kettlemans/jvlphoto-photographer-kettlemans-34-edit/
Morning Owl
229 Armstrong St, 538 Rochester St, 219 Laurier Ave W. and others
Morning Owl is a locally-based coffee chain here in Ottawa. They have 7 locations across Ottawa, and they have delicious and unique drinks and bites, such as the white rabbit latte. I can always count on Morning Owl for a great study environment, with its chic and comfortable interior design. Another thing that makes Morning Owl interesting to study in is that they each have a different vibe that matches the area it is in, so make sure to visit the different locations across the city.
Photo from: https://www.yelp.ca/biz/morning-owl-coffee-house-ottawa-2
Life of Pie
1134 Bank St.
Instead of settling with the super-loud, non-stop influx of people at the Desmarais Starbucks or any of the other cafés on campus, treat yourself with some coffee and a homemade pie. Life of Pie is an adorable, family-run place that offers housemade pies (that are to die for) in many flavours as well as quiches, soups, and salads. I recommend studying here because although it is small, it is very cozy, the staff are friendly, and the fantastic smell of freshly made pies makes you want to stay there all day.
Photo from: http://lifeofpie.ca/about-us/
The Art House Café
555 Somerset St. W
The Art House Café is a cool, art-filled coffeehouse that offers espresso drinks, light fare and pastries, plus outdoor seating. It will give you a sense of inspiration and culture while you are at your most stressed. Exam season really taking its toll? Relax and gaze at some local art. If you are feeling particularly burnt out (this is a common occurrence) Art House Café offers $5.00 pints all day every day. Their menu also has an enticing variety of hot coffee cocktails such as their spiked Chai, Amaretto Latte, and Bourbon Hot Chocolate.
Photo from: https://www.yelp.ca/biz/the-art-house-cafe-ottawa
Ottawa Public Library
377 Rideau St, 120 Metcalfe St, 1049 Bank St, and others
Need more absolute silence in order to study? The
Ottawa Public Library
is a no-funny-business place go. They offer free Wi-Fi and numerous locations across the city. If really focused thinking and comprehension is required, as opposed to copying down slides, this is a great choice because there will be absolutely nothing to distract you.
Equator Coffee
1 Elgin St.
Need a spot to work other than the traditional cramped café?
Equator Coffee
at The National Arts Centre is the place for you. The café has very friendly staff, a cozy, but bright atmosphere, and great drinks and treats. They close at 4:00 p.m., but the NAC has an enormous amount of space open to the public from 6:00 a.m. to midnight with free Wi-Fi! Located in one of the prettiest and most aesthetically pleasing locations in downtown Ottawa, you really feel like you are studying with a purpose. The café and the NAC have a large variety of seats so if you get uncomfortable, there are tons of options to help you stay on your study grind.
Photo from: https://www.tripadvisor.ca/Restaurant_Review-g155004-d15561680-Reviews-Equator_Coffee_NAC_CNA_Cafe-Ottawa_Ontario.html
Suzy Q's Doughnuts
969 Wellington St. W
This place is one of my all-time favourites. Although it is well-known, the recommendation to study amongst the tantalizing smell of freshly made doughnuts has to be made. I find that Suzy Q's Doughnuts is warm, both in temperature and temperament from the staff, their food and drink selection is fantastic, and their self-serve water makes it a little less awkward if you plan to stay there for a long time. It is definitely a busy location, but it is comfortable and makes a great place to study if you can tolerate indistinct chatter or have some headphones.
Photo from: https://www.pinterest.ca/pin/72339137740303531/
The locations listed above are some of my most cherished study spots, and I hope you get the chance to experience one of them like I have. Now that you have a list of the nine best places to study in Ottawa, go check them out, soak them in, and finish your degree in style!