Telfer Varsity Athletes of the Year and National Champions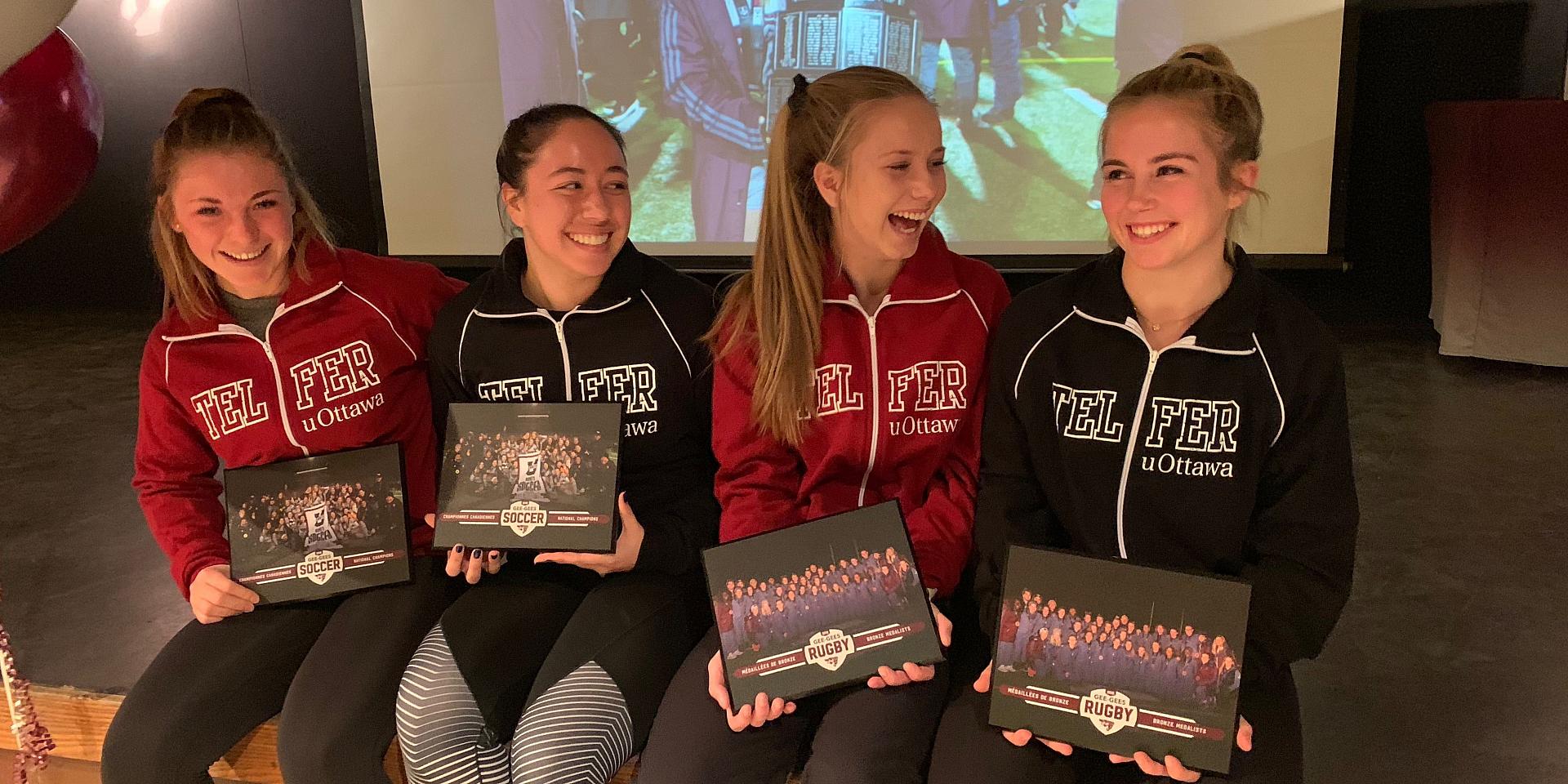 We are proud of our #TelferNation student-athletes for their National Championship wins this year. The Gee-Gees Women's Soccer and Rugby Teams competed in U SPORTS Canada's annual National Championships.
We are proud to celebrate five of our female Telfer students, four undergraduate and one graduate student, for their remarkable accomplishments on the field:
Katerine Delev, Soccer player in Management
Cooper Lee, Soccer player in Management Information Systems and Analytics
Taylor Donato, Rugby player in Accounting
Katie Geddes, Rugby player in Management Information Systems and Analytics
Paulina Karwowski, Rugby player taking her Graduate Diploma in CPA (not pictured)
On December 5, both teams were honoured in the University Centre building at a celebration for their accomplishments this year. The Associate Vice-President of Student Life, Michel Guilbeault, described the teams as "amazing, fierce leaders" and "magical to watch".
The rugby team had a fantastic season going undefeated in the regular season to capture their fifth consecutive RSEQ championship banner. The team moved on to play three exciting and hard games at the U SPORTS National Championship, held at Wolfville, Nova Scotia, and captured the Bronze Medal. No team has as many national championship medals over the last 5 years as uOttawa Women's Rugby.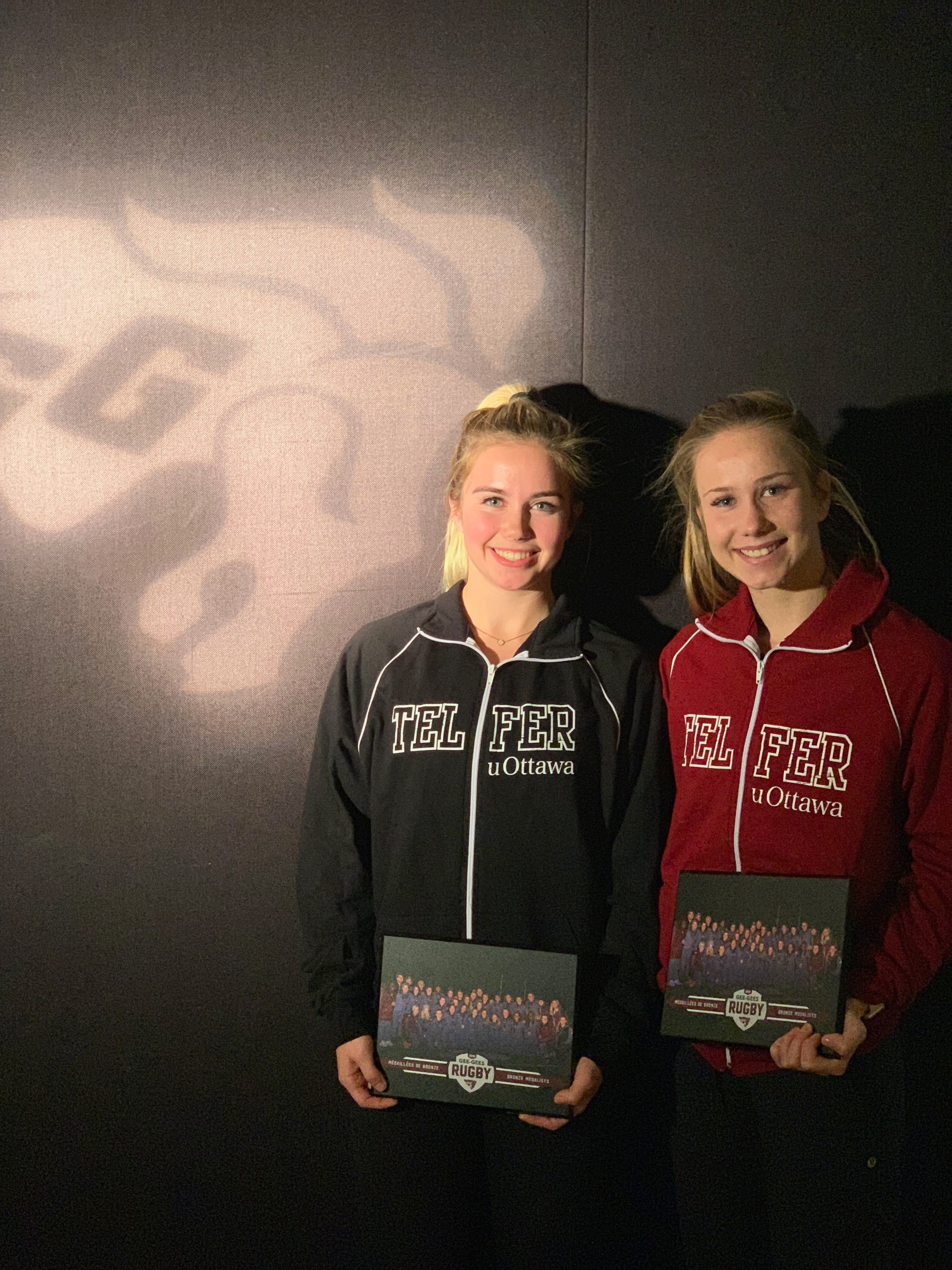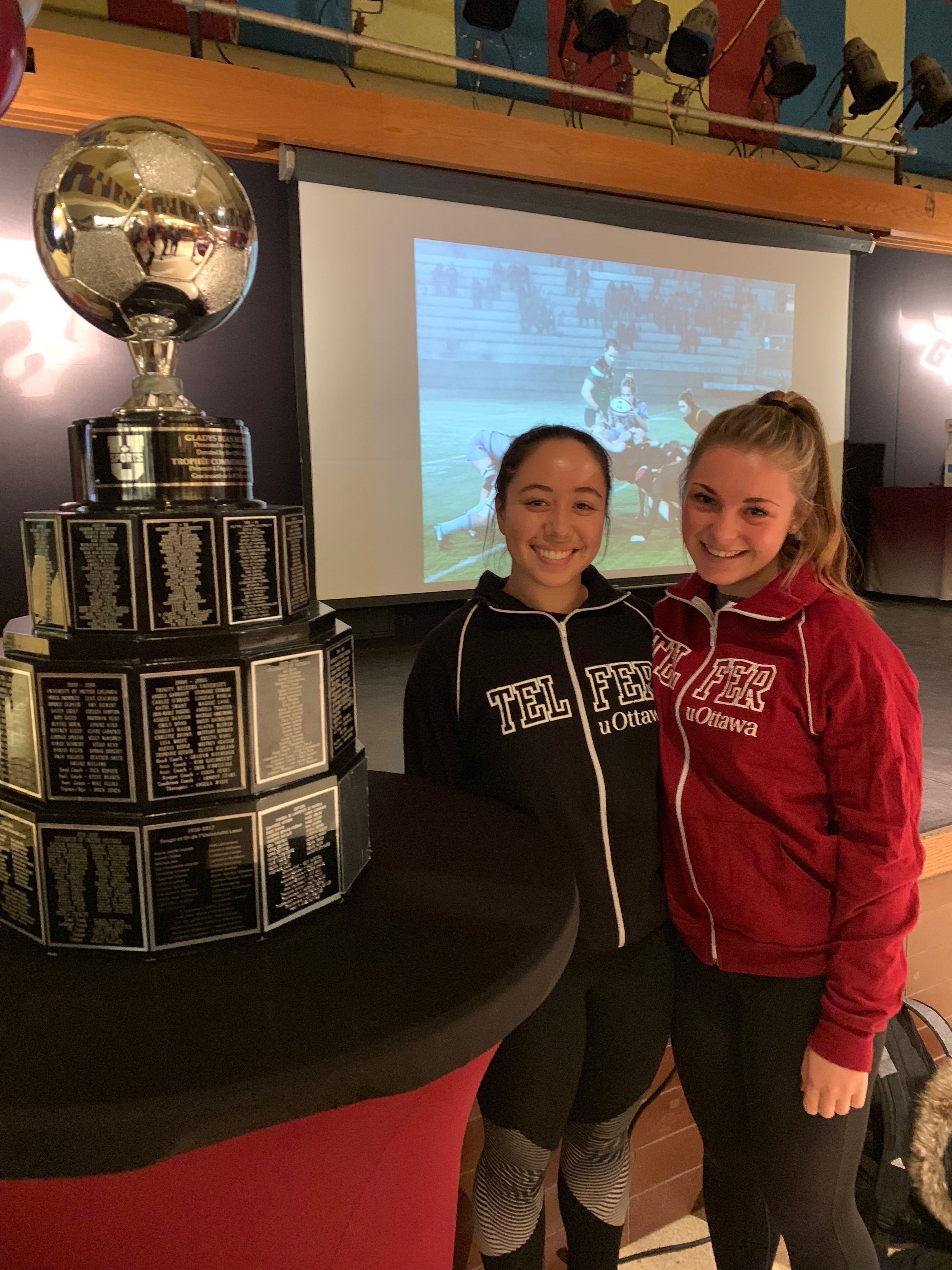 The soccer team finished the regular season with the best record in the OUA, and they followed that up in the playoffs by winning the OUA title. Come time for the Nationals, held right here at the Gee-Gees Field, the team defeated the Calgary Dinos, the McMaster Marauders in the semis, and then defeated the Trinity Western Spartans (the first seeded team in Canada), to capture the U SPORTS GOLD medal and the Gunn Baldursson Memorial Trophy.
The Gee-Gees Women's Soccer Team attended the City Council meeting in the morning on December 5, where Mayor Jim Watson officially declared the day University of Ottawa Gee-Gees Women's Soccer Team Day. The Head Coach of the Soccer team, Steve Johnston, said "it has been so rewarding working alongside them for the last 6 years" and described his team as positive role models on campus who "kick all the time!". Head Coach Johnston has just been hired a full-time position to spend even more time with the athletes, and help to further move women's sports forward at the University of Ottawa.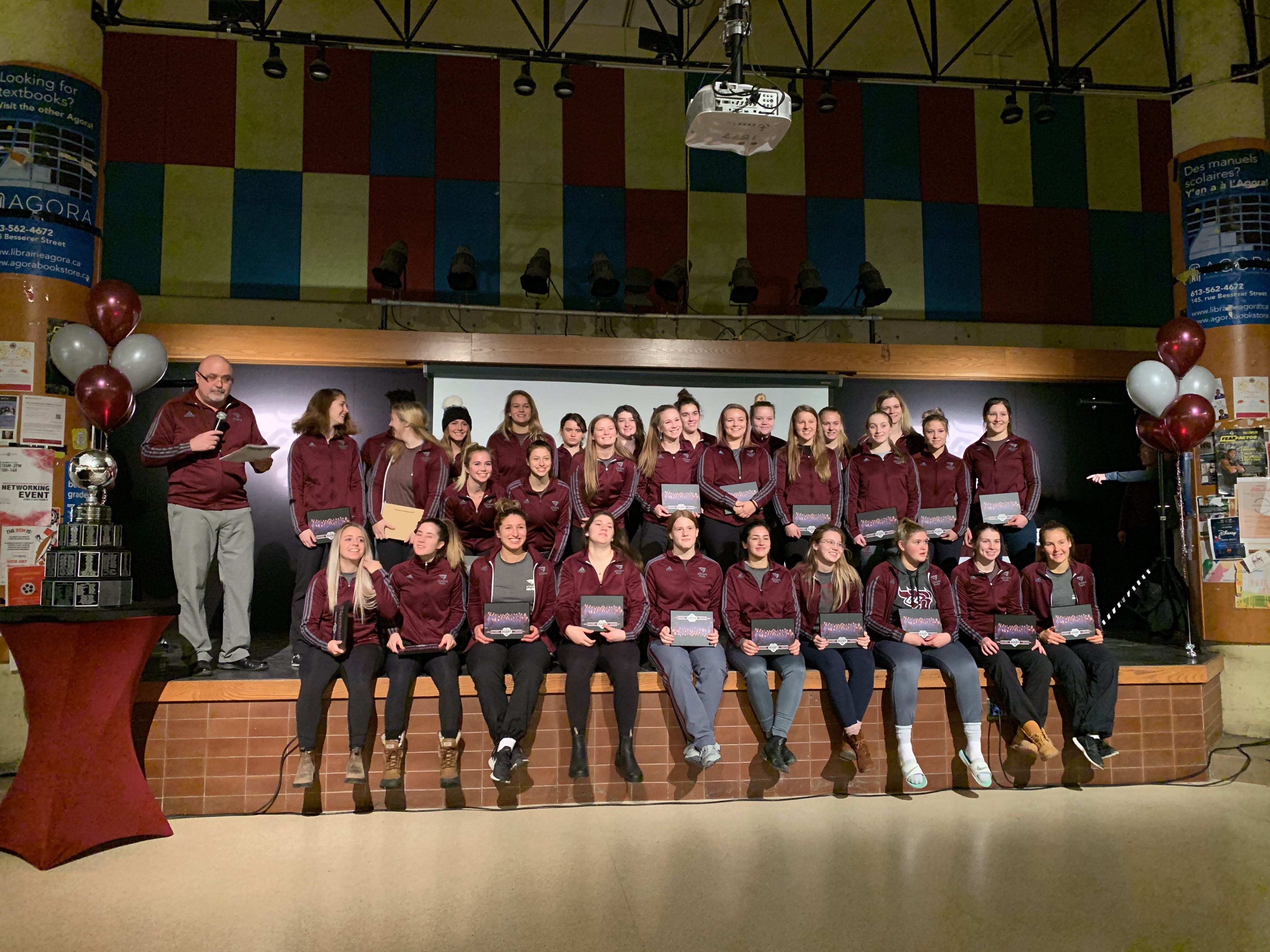 ---
We look forward to watching the team in the new year, and we are excited that the University of Ottawa is hosting the 2019 USPORTS Women's Rugby Championships.