Telfer MBA students win First Place in Innovation and Technology at the 2019 MBA Games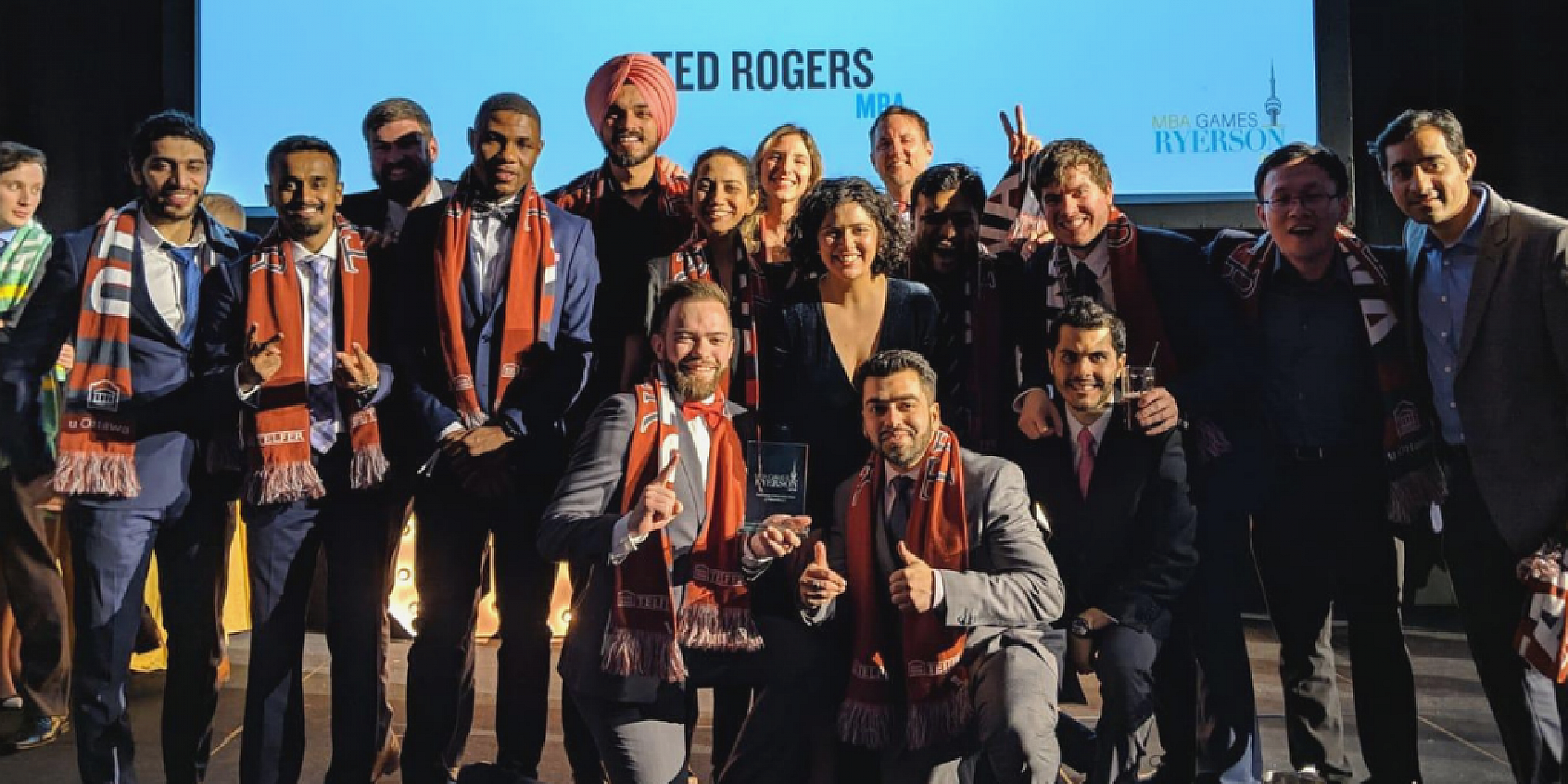 This year, we are proud to announce that our Telfer MBA students won first place in the Innovation and Technology case competition and placed third in the Spirit case competition on cannabis and harm reduction (sponsored by Health Canada) at the 2019 MBA Games.
Congratulations to the Innovation and Technology team: Steven Legault, Nazmus Saqib, Alexander Campbell, and Anya Marion, and to the Spirit team: Ian Rintoul, William (Qiwei) Jia, Marianne Pelletier, and Anya Marion.
Overall, against 19 other school, the University of Ottawa came in 9th place.
Each year, the MBA Games attracts the largest gathering of MBA students in Canada. Taking place at the beginning of January, 20 schools and approximately 600 students will compete against each other for the prestigious Queen's Cup by taking part in academic, athletic, and spirit challenges.
This is a great opportunity for students to represent their school and showcase their talents. We look forward to the future success of the MBA Games delegations from Telfer.
---