Reflecting on International Women's Day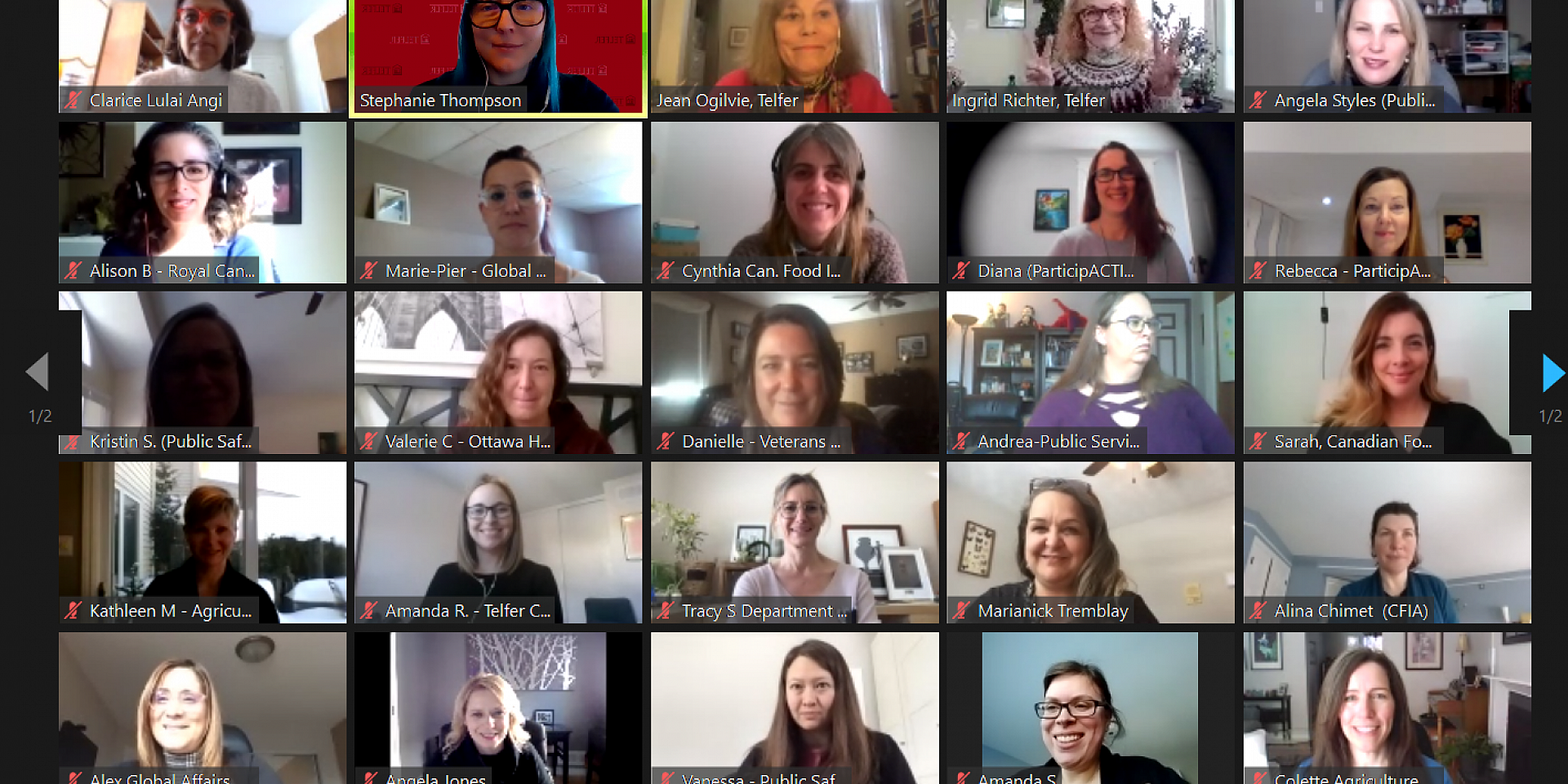 by Stephanie Thompson
Program Officer, Telfer Executive Programs
Today's article is written by team member Stephanie Thompson. Stephanie is a program officer at Telfer Executive Programs. She manages logistics and administration for a wide portfolio of programs, ensuring high-touch client service and maintaining a standard of excellence in program delivery. Among her portfolio of programs, she is responsible for the Boundless Leadership: A Breakthrough Program for Women.
International Women's Day has a long history and, like other holidays related to social movements, it has shifted in part from its original political meaning. When I was obtaining my Gender Studies degree at Queen's University, International Women's Day was a day of protest to recognize the injustice that women – particularly poor, working-class, racialized, immigrant, trans, and Indigenous women – still face. As I flash-forward to the present day, my background as a social scientist helps me advocate for social justice in my work at Telfer Executive Programs and to maintain a balanced opinion and perspective.
As a Program Officer at Telfer Executive Programs, I was given the opportunity to take on Boundless Leadership: A Breakthrough Program for Women, a program we designed specifically to address the needs of current and emerging women leaders. It has been a great experience being involved in a program where I am surrounded by such accomplished women I can learn from and who motivate me to grow my leadership skills.
In my role, I have been supporting the program's delivery, which allows me to sit in on program sessions. A few weeks ago, in one of the sessions, one of our guest speakers used a phrase that has been bouncing around in my mind ever since: the "tyranny of the day-to-day".
It seems to have resonated with the program's participants as well as it continues to reverberate through this cohort. I think it's because it cuts to a deep truth we're all feeling right now. We're all working longer hours, attending more meetings, writing more emails, cooking more meals, spending more time and mental energy keeping ourselves and our families safe from the virus… there's simply no time to pause and reflect. There's also no time to consider the hardships we and others are facing, if we're moving in the right direction, or if we're shaping the world in the way we'd like it to be for the next generation.
I hope this year, on International Women's Day, we can take a moment away from the tyranny of the day-to-day to reflect. Reflect on the progress we've made, and the work still to be done. I am a part of the Support Staff union at the University of Ottawa, which is made up of over 75% women, and I see the invaluable work we do to support a massive institution like the University. As a Program Officer at Telfer Executive Programs, I have been fortunate to engage with many women in positions of leadership, learn about their career journeys, and even watch them progress to hold more senior roles. I have the opportunity to see women like Dr. Virginia Roth graduate from the Telfer Executive MBA and become the first female Chief of Staff of The Ottawa Hospital. I see so much to celebrate, to pause and reflect on, before taking a deep breath and tackling the work still to come.
Want to stay updated on Telfer Executive Programs? Follow us on LinkedIn and Facebook!