Best Places to Study in Ottawa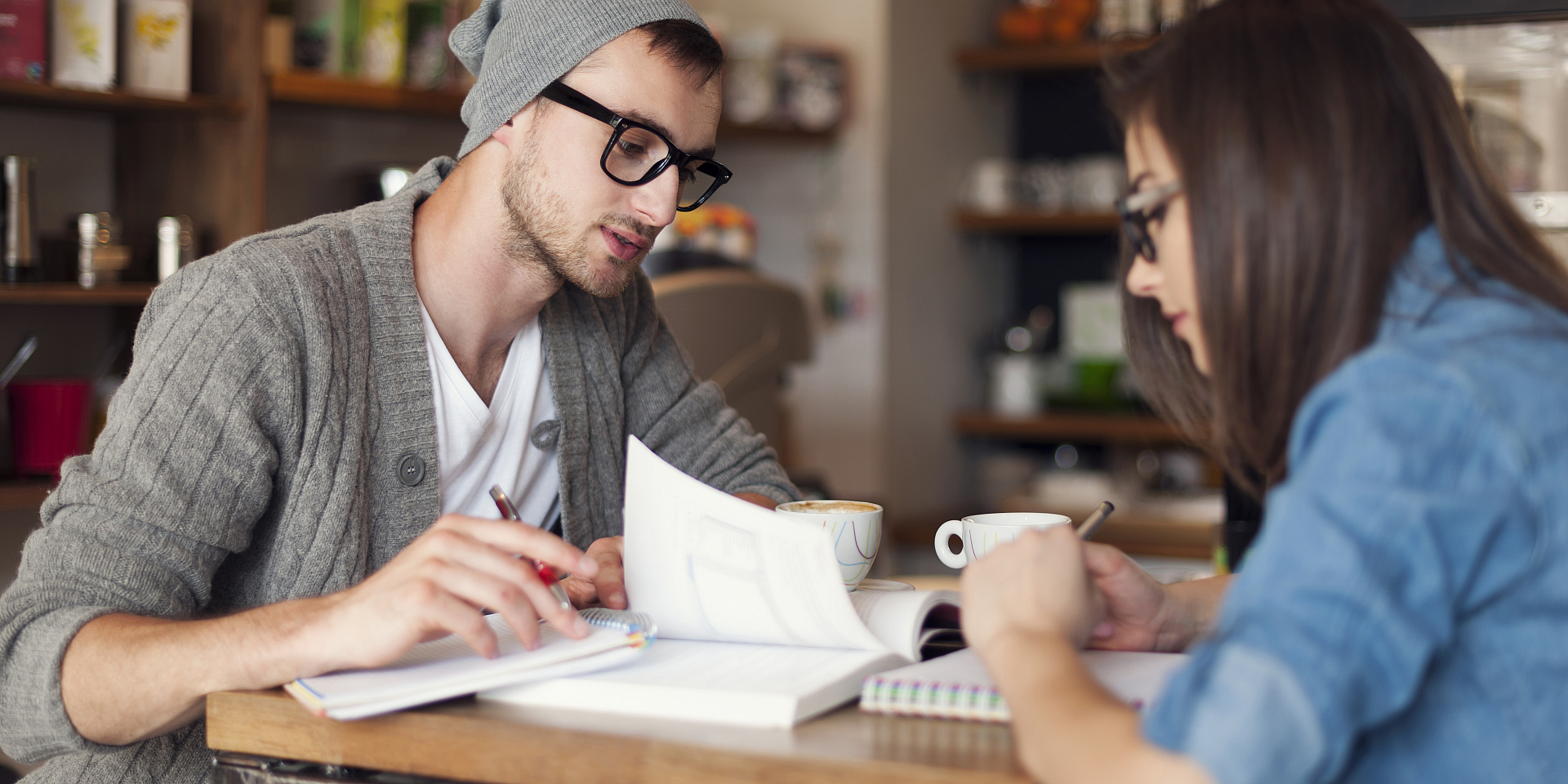 by Elana Baum Website ›
4th-year BCom student
Need a break from studying on campus? Want a new, fresh environment to study in? Searching for either a good latté, snack, lunch or even a healthy smoothie while you're at it? Look no further.
Here are the 9 best places to study in Ottawa, perfect to get your workflow on. Let's get started.
Happy Goat Coffee Co.
229 Rideau St, 317 Wilbrod St, 326 Elgin St, 1091 Bank St, 35 Laurel St, 145 Main St.
Photos from:
https://www.facebook.com/HappyGoatCoffee/photos/rideaucumberland-our-new-
cafe-is-now-open-on-229-rideau-street-were-very-excited/2199349310088007/
You can always count on Happy Goat Coffee Co. for a cozy spot when you need to get a good study grind on. Not only are there several locations across Ottawa, but two of them are right near campus, for those who are looking for a nice café nearby that is easy to get to. It can get pretty loud and busy at times, so make sure to bring your headphones, and listen to some of your favourite study music to concentrate; my favorites are rain sounds, café jazz and tropical house.
The Ministry of Coffee
274 Elgin St, 18 Beechwood Ave, 200 Tremblay Rd, 1013 Wellington St. W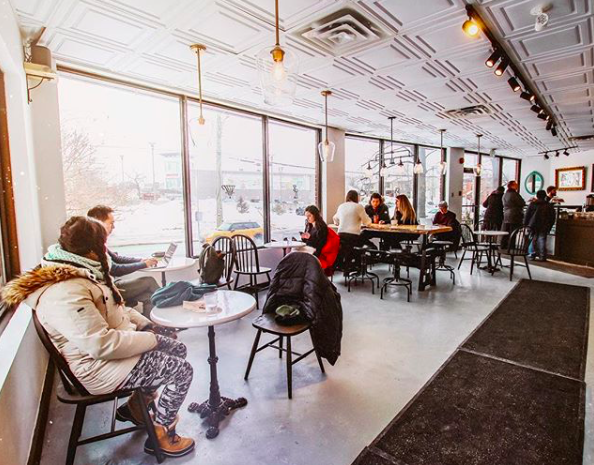 Photos from: https://www.instagram.com/theministryofcoffee/?hl=en
The Ministry of Coffee is one of the best cafés I've been to in Ottawa. Not only is it great for an aesthetic picture or Instagram post, but they have some of the highest quality coffee and drinks I've had. They also have a Nutella latté… which we both know you deserve.
Eve Café
50 Rideau St. (Rideau Centre)
This café is extremely lowkey and is the perfect quiet and chill spot for either a solo study session or with friends. It has windows all around with natural sunlight and an absolutely incredible view of Downtown Ottawa. This tiny café is hidden on the fourth floor of Simons in the Rideau Centre, and they have really friendly staff. The only downside is they don't have electrical plugs, so just be sure to charge your laptop and phone before going.
Bridgehead
50 Rideau St, 224 Dalhousie St, 265 Laurier Ave W, 96 Sparks St, 109 Bank St, and more
Photos from: https://www.bridgehead.ca/pages/366-bank-st-at-gilmour-st and https://www.instagram.com/bridgeheadcoffee/?hl=en
Bridgehead is a fair trade, locally-based coffee chain here in Ottawa. They have about 20 locations across Ottawa, and they have delicious drinks and bites. I can always count on Bridgehead for a great study vibe and an exquisite chai latte and energy bite to get my study groove on.
The National Arts Centre
1 Elgin St.
Want a place to study other than at a café or campus? The National Arts Centre has got you covered. They have a public space open from 6:00 a.m. to midnight with free Wi-Fi, located in the heart of downtown. You can feel free to make yourself at home and use your device in the open areas, for when you need a long study grind. They also have a café inside if you'd like some caffeine or a bite to eat.
Lollo Salads
60 George St.
Photos from: https://www.instagram.com/p/BvzuKU3lMzB/, https://www.instagram.com/lollosalads/?hl=en
Lollo Salads recently opened and has quickly become one of my go-to spots to study. Located in the Byward Market, this comfy café has fantastic salads and a great ambiance. This spot is also great to take a break from campus and grab a healthy lunch with a friend.
Jackson Café
10 Daly Ave.
Photo from: https://westofmaindesign.com/pages/bar-jackson-jackson-cafe-2
This fancy café is located in the Ottawa Art Gallery, right across from the Desmarais building. Jackson Café hits all the notes for quality, service and atmosphere and will not disappoint, trust me. Want to treat yourself to a fancy café with good vibes right near campus for a midday study session? This one's for you.
Ottawa Public Library
377 Rideau St, 120 Metcalfe St, 1049 Bank St, and more
If you're looking for a very quiet place to study to really focus, the Ottawa Public Library is the place to go. They have free wifi and various locations across the city, this is a solid choice.
Pure Kitchen
340 Elgin St, 345A Preston St, 357 Richmond Rd, 499 Terry Fox Dr
Photos from: https://www.instagram.com/purekitchenottawa/
We both know you could use a break from getting an iced cappuccino and studying at the noisy CRX Tim Hortons to get yourself a healthy smoothie instead. Pure Kitchen is a vegan and vegetarian restaurant with healthy and comfort food. They have incredible smoothies, juices and health elixir shots. I recommend going to the Elgin location and going to the bar section of the restaurant for a quiet spot to study. I go here when I have some readings to get done and need a health boost. Oh, and they play really good music.
These are some of my favourite study spots, and I hope one of them becomes yours too. Now that you know the nine best places to study in Ottawa, check out these spots and get your study groove on!