Managing Conflicts in Family Businesses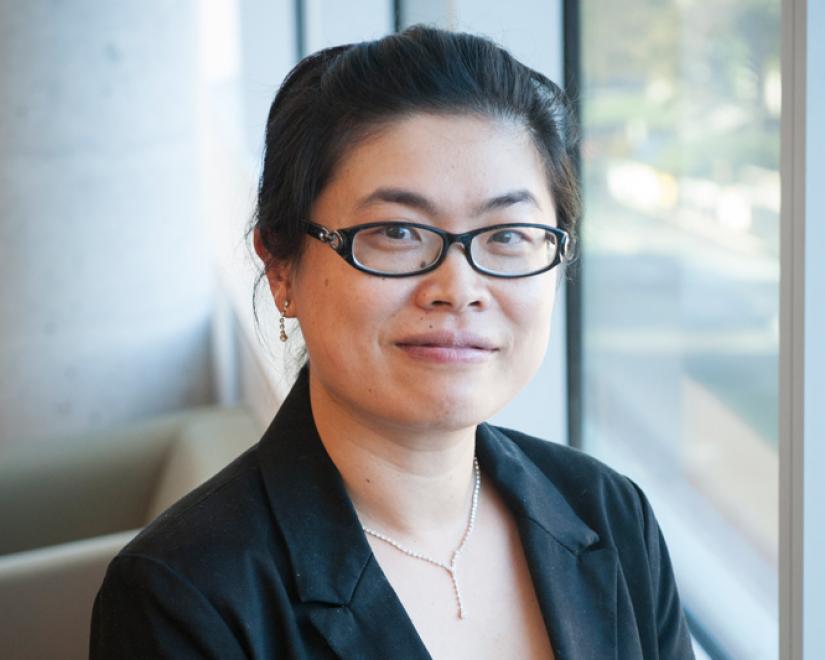 Hong Qiu is a Ph.D. candidate at the Telfer School of Management. Her research focuses on how public organizations manage tensions and conflicts as they try to innovate. When taking a course on family businesses, she realized these unique firms experienced many tensions because of the spillover of family dynamics into the business:
"I was intrigued and decided to dig deeper to better understand how conflicts manifest in family businesses and how these firms deal with different types of conflicts."
Hong's research on the topic has led to her very first article, jointly published with her supervisor Full Professor Mark Freel in Family Business Review.
Family-related conflicts in family businesses
Family involvement in the family business can be a major source of conflict in these firms. Very often, these tensions intensify during the succession process, as family members tend to fight over the future control of the firm. The popular TV show Succession has shown that the conflicts can go terribly wrong for the business, the family, or both. Unfortunately, this doesn't only happen in fiction.
Take for example the famous case of German brothers Adolf and Rudolf Dassler, who started a shoe business almost 100 years ago. Unable to deal with their personal differences and tensions, the two brothers went separate ways in the 1940s. Adolf founded Adidas and his brother founded Puma. Their rivalry persisted over 70 years and even divided the small town where their factories were built—on opposite sides of the river. The Dassler brothers never reconciled.
But not all family business conflicts end this dramatically. The UK-based Clarks shoe firm is a great example of how family firms can successfully manage conflicts and survive for multiple generations. When Asian shoe companies flooded the market with affordable products in the 1990s, the Clarks faced a major crisis that divided them between those who wanted to sell out and those who didn't. In the end, they decided to keep the business firmly in the hands of the family while hiring a non-family executive team to run the firm. The company managed to stifle internal conflicts, improve communications, make better decisions, and increase their profits.
The most common conflicts experienced by family businesses
Hong's review of over 90 studies on the subject shows that the most common conflicts facing family businesses are the following:
Conflict of interest – Firm founder/owner, managers, and shareholders may disagree and start a conflict when their interests and priorities are not the same.
Work-family conflict – When you work in the family business, your role as parent, child, or in-law, and your position in the company as owner, manager or employee inevitably overlap. it can be challenging to disentangle family life from business when two family members are caught in a conflict, personal or otherwise.
Relationship conflict – Family members are emotionally attached to one another. When they don't agree with a family member's intentions or actions, this incompatibility can trigger negative emotions such as hostility, annoyance, and frustration.
Conflict management strategies: pros and cons
Every conflict management strategy has pros and cons and its effectiveness often depends on the context:
Avoiding conflicts, a strategy that is often considered negative, can actually help family members cool down their negative emotions before they are ready to address the issue.
Collaboration is often perceived as a win-win strategy, but it requires significant time effort, commitment, and interpersonal skills. This may not be the best choice if the family firm needs to act immediately in the face of a conflict or if the family lacks a supportive organizational culture.
Academic contribution
Researchers have often drawn on practical insights to address how families manage family-related conflicts in the business. Hong explains that this approach can offer snapshots of conflicts, but not necessarily the bigger picture:
"The long-term orientation of family businesses forces researchers to adopt a more comprehensive approach in their studies of family-related conflicts. This can help us better understand the root causes of intertwined conflicts and how to use specific strategy to achieve desired outcomes."
A parent-child conflict might result in the dismissal of the competent child who was chosen to lead the business. This can encourage other managers to leave, and the company might underperform. When analyzing the process over time, researchers may discover that it was poor firm performance that triggered the parent-child rift in the first place.
Understanding that what motivates a conflict in family firms, how the families deal with it, and the outcomes of their choices is not that simple, Hong chose to advance our knowledge about family conflicts through a conflict management lens. Very few scholars have attempted to look at various types of conflicts and conflict management strategies and how one influences the other.
Practical advice for practitioners and family business leaders
If you are a family business practitioners or work in a family-owned firm:
Look at the pros and cons of conflict management strategies the authors identified in the paper (Table 3).
Select the appropriate conflict management strategy that can help you reduce potential damages;
Don't simply choose one strategy over the other when dealing with conflicts in the family firms: try out multiple strategies.
Adapt your strategies over time and according to the changing conditions of the family firm you are working with.
Read the full article: Qiu, Hong and Mark Freel. "Managing Family-Related Conflicts in Family Businesses: A Review and Research Agenda." Family Business Review.