Telfer Students Win 9 Team and Individual Awards at JDC and JDCC 2020 Competitions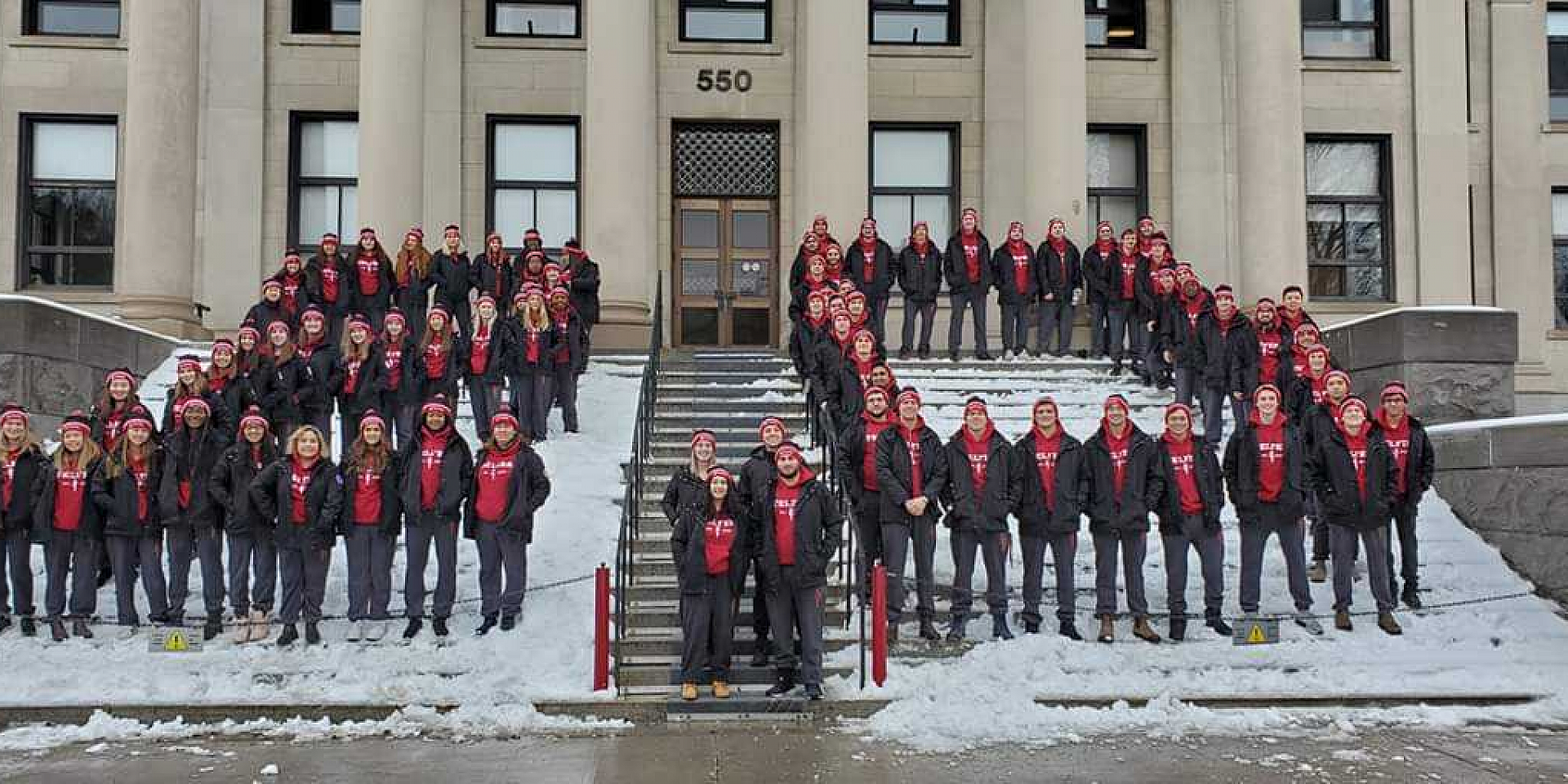 Our Telfer Bachelor of Commerce students began 2020 by competing at Jeux Du Commerce (JDC) and Jeux Du Commerce Central (JDCC) competitions, receiving 9 team and individual awards.
Through months and months of training, coaching, practice, and simulation, our JDCC team brought home 3 wins!
From January 3 to 7th, 2020, nearly 130 students represented the Telfer School of Management at the two largest undergraduate case competitions in Canada. These competitions are comprised of over 10 universities, and students can compete in either academics, sports, or social categories.
Management and business students across Canada spend months searching for the best candidates, placing them into categorical teams (such as marketing or finance), and help them practice their competition skills to compete against top students across the nation. In terms of the academics component, teams of three are given three hours to develop a case resolution that they then share with a panel of judges during a 20-minute presentation. Only the top three teams receive recognition and awards at the closing ceremony.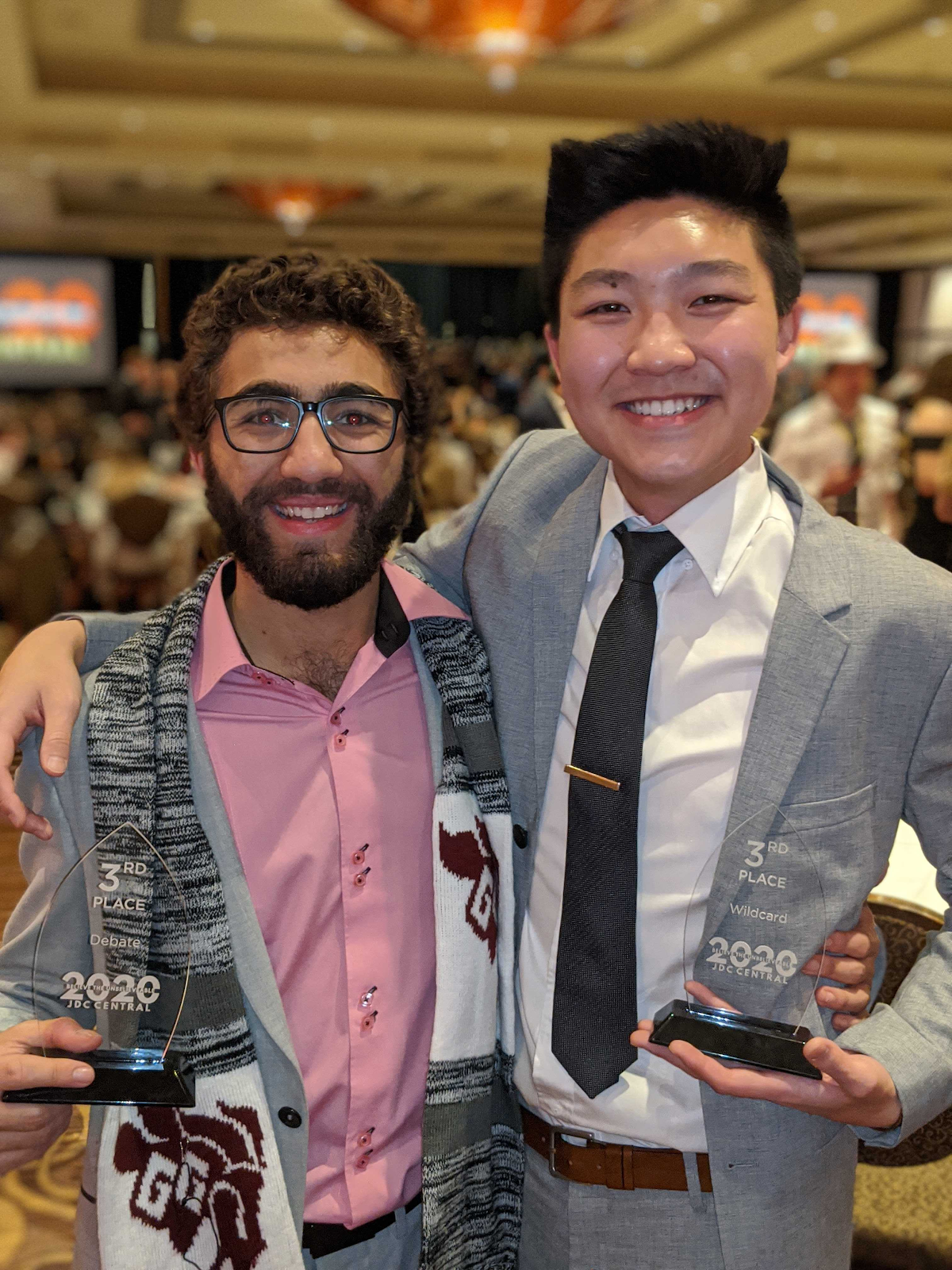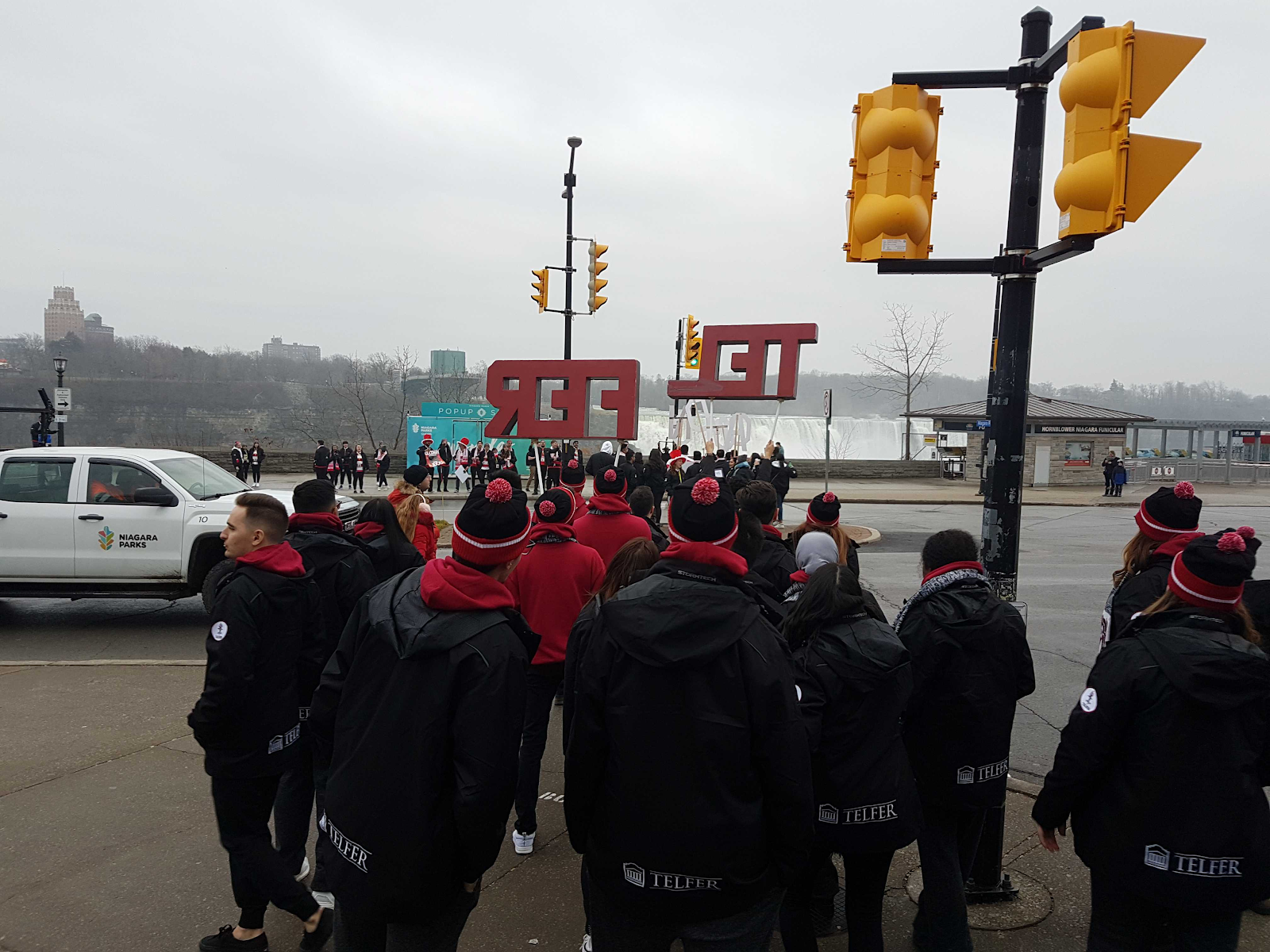 Jeux Du Commerce
This year, JDC was hosted at HEC Montréal in Quebec, where Telfer students were competing against 13 other schools in Québec. With a team of 82 students, Telfer brought home:
2 VIP Awards
Andre Caissie - Accounting Case
Charles Doray - Surprise Case
1 Team MVP (4 people)
Quinn St. Pierre
Sammy Najm
Olivia Yap
Angela Monfleury
Students are selected for VIP awards by academic judges for standing out in their category and presentation.
MVPs are awarded only to 1 person per category but in this case, was given to one team: the social team.
Jeux Du Commerce Central
At JDCC, Telfer students travelled to St.Catherines, Ontario to compete at Brock University, where Telfer students were competing against 11 other schools from Ontario. With a team of 46 students, Telfer brought home:
3 Podium Awards
1st place - HR case (Joy Xu, Aman Sidhu, Soumaya Esanhaji)
3rd place - Debate case (Samuel Benhamou, Aadi Koundal, Joseph Salem, Omar Al Salaq)
3rd place - Wildcard case (Bobby Wong, Dylan Budimir-Hussey, Soumaya Esanhaji)
2 VIP Awards
Bobby Wong - Entrepreneurship case
Dylan Budimir Hussey - Finance case
1 MVP
Amede Fontaine - Sports team
The Telfer Competitions Committee (TCCT) is the student association that selects and prepares undergraduate delegations for both JDC and JDCC. They are the students that reach out to all the coaches, which significantly impacts the team's success. They also provide all the practice cases and run the case simulations.
Leah Salzman, President of TCCT said:
"I would like to commend the hard work of every delegate that participated this year. I would also like to recognize the outstanding work of both the JDC Coordinators and JDCC Captains. Without them and the delegates, none of this would be possible. Lastly I would like to thank the Telfer faculty for their ongoing support."
We look forward to cheering on our Telfer students again at next year's JDC and JDCC competitions! Now, TCCT is getting ready for the next case competition, Happening Marketing, taking place in Spring 2020.