Enactus uOttawa in Second Place at the Virtual Enactus Nationals 2020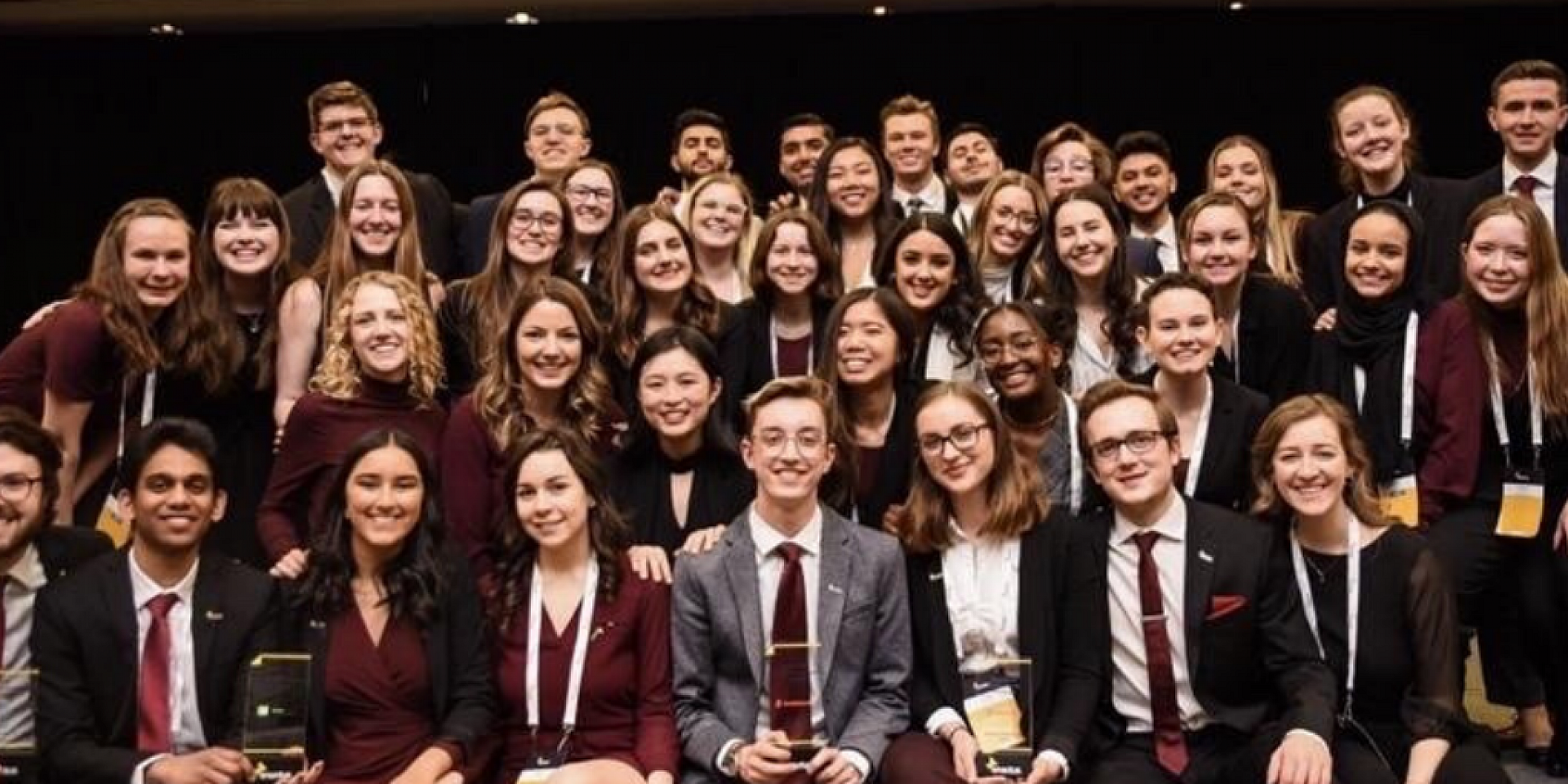 "Every year, over 300 million tonnes of plastic are produced globally, with only 9% of it ever being recycled," says Carter Barrett in the Enactus uOttawa team's video submission for Regionals. After taking home three of the four titles at Enactus Central Canada Regionals competition, they moved on to compete at the National Competition.
With projects to eliminate global plastic waste and create sustainable businesses that use the abundance of plastic available in the world, Enactus uOttawa placed as the National Runner Up at the 2020 Enactus National Competition. They competed against 47 teams across Canada, showcasing the impact they have created with their sustainable and innovative entrepreneurship projects this year.
During the first-ever virtual edition of the national competition, the uOttawa team also received the following awards:
Best Project Awards for Poly and Project F.L.Y. (mental health and wellness project)
National Winner of the Youth Empowerment Challenge (Poly and Evolve Eyewear)
Second Place in the National Entrepreneurship Competition
National Runner up for the Entrepreneurship Challenge (Poly)
The team also received $2,000 each in grant funding for 3 of the 4 new project ideas they submitted.
How Poly Tackles Global Waste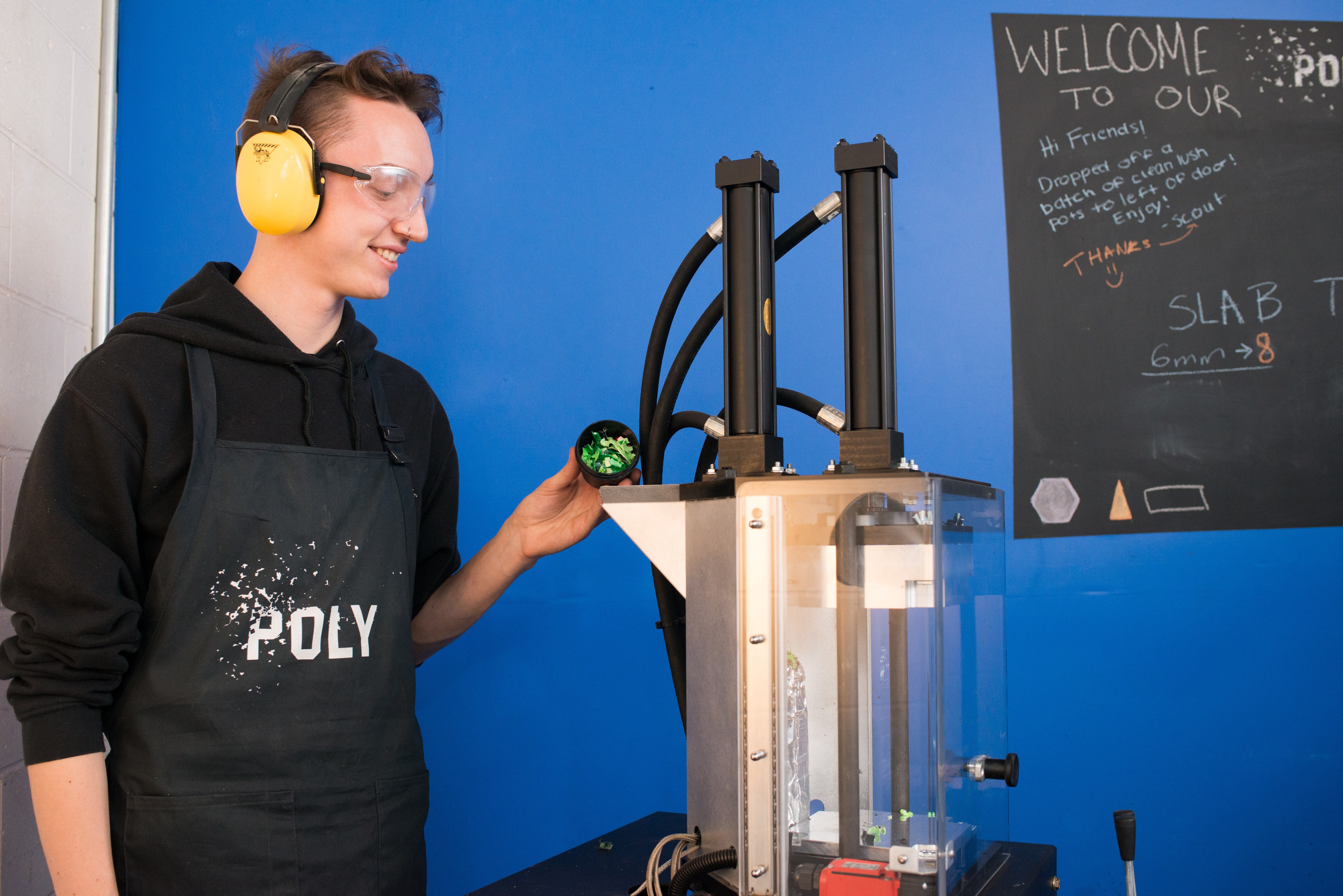 Poly is a social enterprise that aims to tackle the massive environmental implications of plastic waste through the manufacturing of small scale machines that can melt down plastic and mould it into new products. The plastic is first cleaned, and then shredded, melted, and moulded in the Poly machines. The variety of products are limitless with the ability to create custom furniture, school supplies, kitchenware, and even small household products such as tiles.
They have been able to reduce plastic waste by working with organizations like Lush and Old Navy to repurpose the plastic items like hangers they would usually just throw away. These recycled products are then purchased by individuals, business owners, firms, and municipalities. Some businesses have even added their partnership with Poly as an extension to an existing business model.
Enactus currently plans to launch eight systems annually around the world. They already have a Poly workshop in Ottawa, and have expanded to locations like Saint John, New Brunswick; Aamjiwnaang First Nation, Ontario; Iqaluit, Nunavut; and Malone, New York. The Poly team works closely with the system operators to ensure they make their Poly business successful.
Evolve Eyewear Encourages Eco-Friendly Practices
Evolve Eyewear is an innovative social venture that creates environmentally-friendly eyewear using 100% locally recycled plastic, using the Poly machines to turn the plastic into glasses. The project encourages making more sustainable purchases and living a more eco-friendly lifestyle. With this business, the Enactus team has created job opportunities for Canadians, including employing 12 individuals with a disability to help them process their plastic and 4 at risk youth to operate their machines and produce the frames.
Project F.L.Y. Provides Entrepreneurial Skills to Youth
Project F.L.Y. is a program that works to empower and guide youth with hands-on workshops where they can learn practical skills. The team hosts an annual Perfect Pitch competition at the end of the year, a bilingual competition for high school students that introduces core business functions with a focus on entrepreneurship, creative thinking, and initiative. The students who compete are then offered the opportunity to attend The Legacy Conference hosted by Enactus uOttawa.
Another Great Year
The team has generated over $80,000 in revenue this year, and diverted over 150,000 water bottles worth of plastic waste.
"I'm incredibly proud of all the work our team has done throughout the year to make Ottawa, and Canada, a better place through sustainable impact," shared Parker Selman, the president of Enactus uOttawa.
"Despite the challenging times, and the need for a virtual competition, we were still able to showcase our innovative projects and gain national recognition as a top team in the Enactus network," Parker continued.
Congratulations to the Enactus uOttawa team for another highly successful year, and for your amazing work on your leading sustainable and innovative businesses!