My Experience at Telfer Connects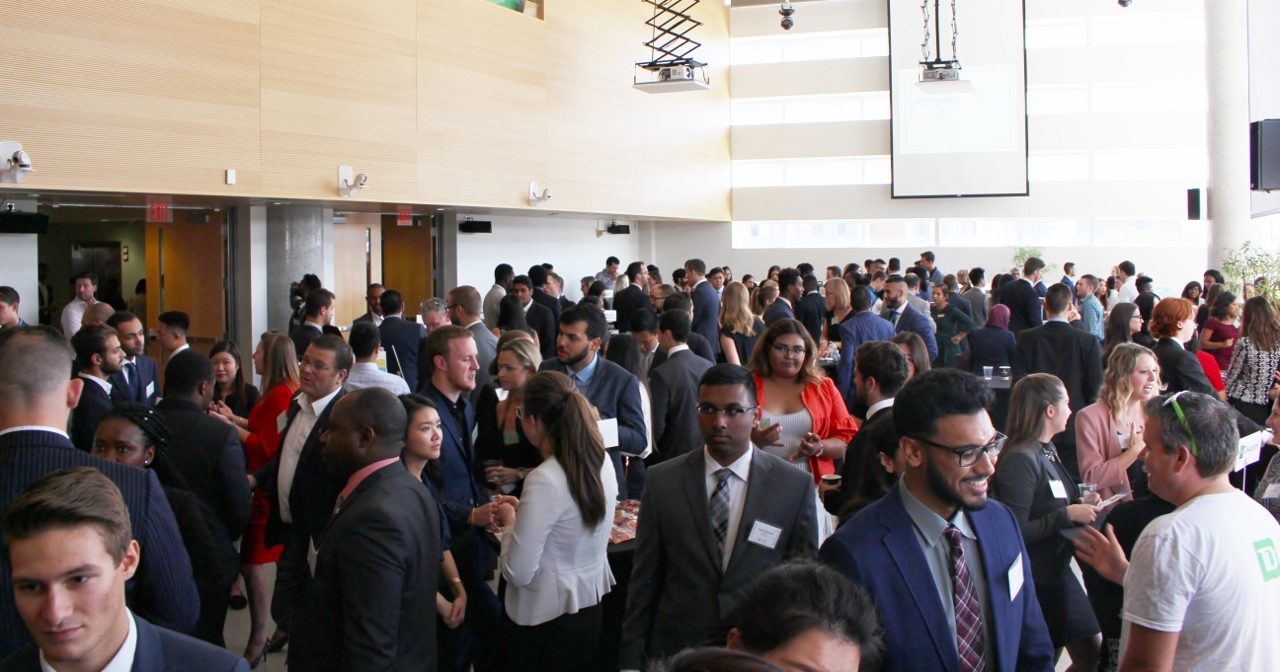 Last Thursday, I had the chance to attend Telfer Connects, an annual networking event organized by the Career Centre for third- and fourth-year students. This year, there were more than 30 companies and around 300 students in attendance.
As a fourth-year student attending this event for the second time, here are my takeaways:
1) Come Prepared
Networking events can sometimes be overwhelming, especially the first couple of ones you attend. Make sure to know which companies will be present and make a list of the ones you are interested in. Also, take the time to briefly research those companies to make it easier to talk to the employers from that company.
2) Talk to Everyone
If you are walking around and you see an employer that is not busy with another student, talk to them. Even if they are not from a company you are interested in, there is always something to gain from others.
3) Do not Just Network
The Career Centre offers multiple other services during Telfer Connects, take advantage of them. You can chat with a career counsellor, have your resumé looked over by an advisor and lastly you can get a professional headshot taken for your LinkedIn.
Telfer Connects was a fantastic event. The employers were friendly and the Telfer students came prepared which allowed for positive discussions. I look forward to Telfer Networks in January, open to all undergraduate Telfer students!